Luxury house VALENTINO presented their Fall Winter 2022 Pink PP campaign starring Emmy Award winning actress Zendaya lensed by fashion photographer Michael Bailey Gates. In charge of styling was Law Roach, with beauty from hair stylist Antoinette, and makeup artist Sheika Daley. The campaign, that features Euphoria star in a monochrome set, is a manifestation of the unconscious, and it brings liberation from realism. Pink PP color represents love, community, energy and freedom.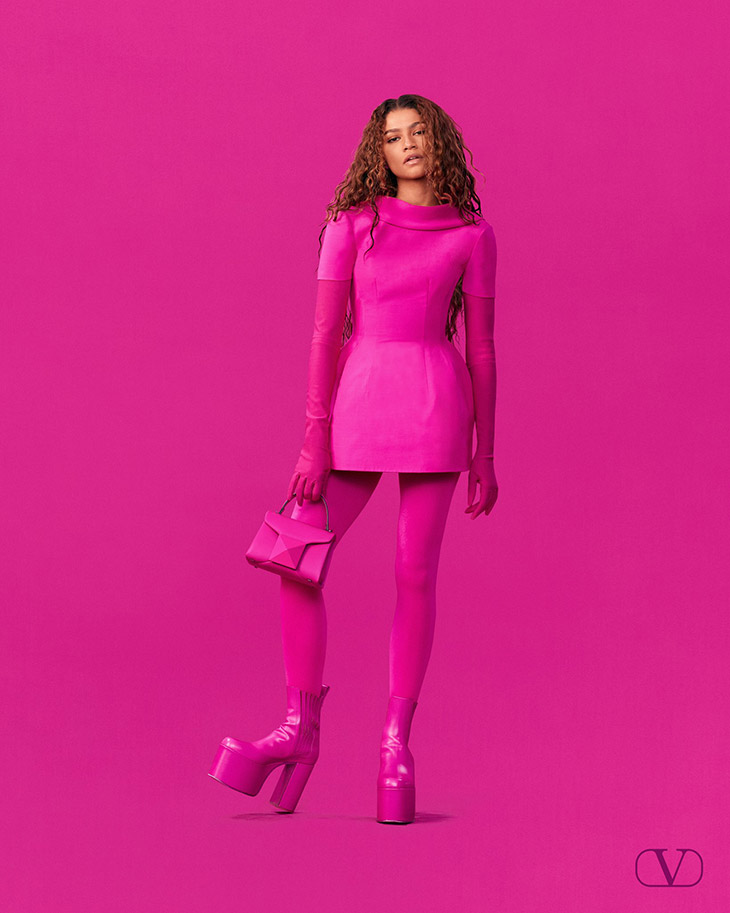 One color, bold, strong, fluid, extravagant, one color to summarize everything I like in fashion and everything that I choose to represent: the liberation from the ordinary, a space to be oneself, a loud symbol for equality and love.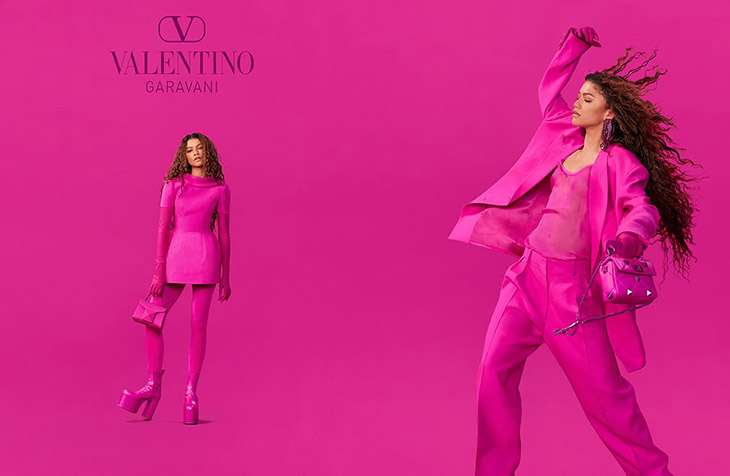 The idea of Pink as a barrier breaker was born long ago. With my work I must be able to tell and share my values through one single picture and I wanted to apply the same paradigm to one color. As a consequence it was almost natural to me to look (and find) something that could embrace the need for expression and representation of a new and liberated humanity. I chose Zendaya and Lewis for the PINK PP for the same reason I created this color, beautiful souls that use their voice and talent to unify, integrate, build. – Pierpaolo Piccioli, Valentino's creative director.