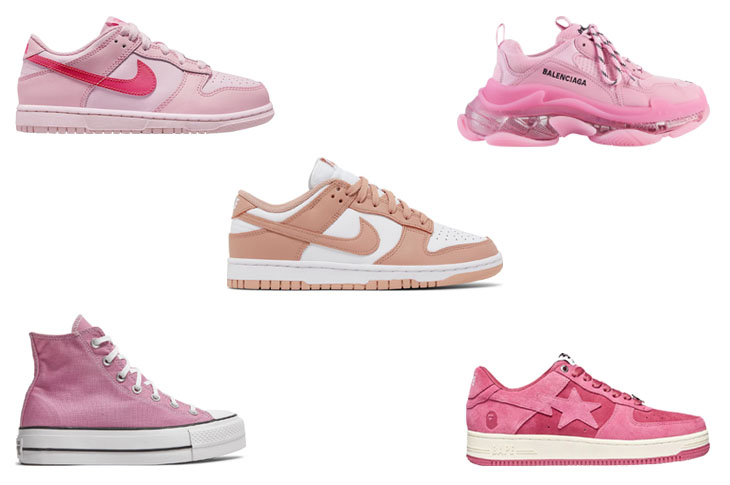 Long time ago Regina George stated 'On Wednesdays we wear pink', and it was long considered a day to sport your brightest pink outfits. In the recent years, the pink trend has gone from the one day of wearing to every day kind of style. Some may consider it tacky and flashy, but it surely offers a pop of color and some kind of brightness and freshness to every look. If you're looking to up your pink game, we suggest you start with a piece of sneakers, which will add to your outfit in a best possible way. Get ready for Barbie inspired Fall 2022 with DSCENE, where we're going to show you the best pink sneakers out there.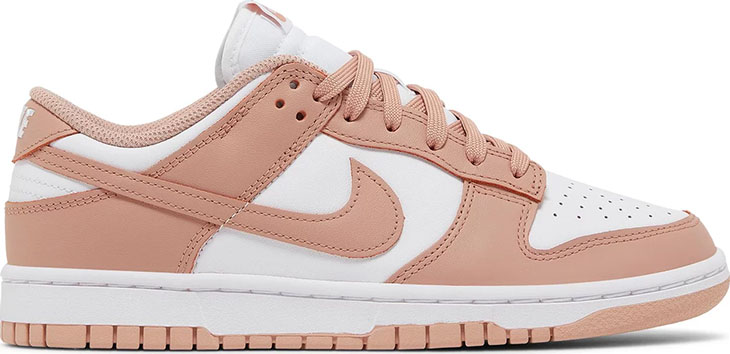 Nike Dunk Low 'Rose Whisper'
Starting off with the classics, the Nike Dunk Low. Designed for the floor but taking the streets by storm, the Nike Dunk Low returns with fresh overlays and original team colorways. The modern foam midsole offers you light cushioning. A fitted shallow opening around the ankle adds a sleek look and an even better feel. A rubber outsole with a distinctive circular pattern provides durability, traction and heritage style. Nike Dunk Low Rose Whisper comes in rose color with white details, making it a perfect neutral piece for combining with every type of outfit.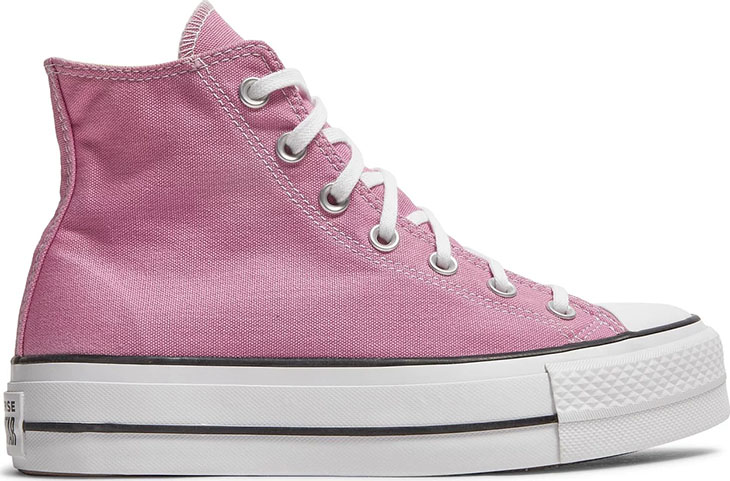 Chuck Taylor All Star Lift High 'Magic Flamingo'
The iconic Chuck Tailor All Star High Top is paired with a dual sole. More inclusive neutrals transform the look with natural tones, giving the 50% canvas and 50% recycled canvas blend top an earthy feel. The elevated look is completed with Chuck Taylor All Star classics such as the star logo on the article, contrasting stripes on the midsole and rubber toe protection. The sneaker comes with an EVA foam insole that helps keep you comfortable. The Magic Flamingo colourway enhances every outfit with a pop of color while still maintaining the casual Converse look.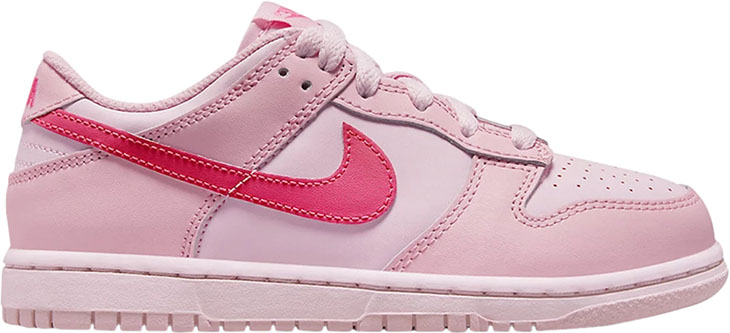 Nike Dunk Low PS 'Triple Pink'
If you're a true lover of pink and only pink, then Nike Dunk Low PS  in 'Triple Pink' is a style for you. Also known as Barbie dunks, the silhouette was first made for kids, but with the rise of Barbiecore trend, the fit also showed up in a version for adults. Given that the new Barbie film will soon come to the theatres, you better prepare your best pink outfit and sport your dunks for the premiere. The shoe features a leather upper in soft shade of pink, with a padded low-cut collar and perofrations on the toe box. The Swoosh sign and Nike branding bring out the contrast with its Hyper Pink color.
Bapesta Low M1 'Pink'
Looking to up your streetstyle game? What better way than to purchase something from BAPE. The brand has been a streetwear icon since its founding. Following the current Ombre Pink fashion, Bape introduced the Bapesta Low M1 sneakers in 'Pink'. Featuring a white midsole, a leather upper in two different pink shades, A Bathing Ape logo on the sides and branding on the midsole, the sneakers represent a classic silhouette which will surely draw the attention of streetstylers.
Balenciaga Wmns Triple S 'Clear Sole – Pink'
Last, but not least, the Balenciaga Triple S, snekaers which took the world by a storm. When they originally came out in 2017, designed by brand's creative director Demna, they were a total hit on the fashion scene, which they remained to this day. With various colourways, the sneakers offer a stylish look worthy of every outfit. Two shades of pink mix throught the shoe with a touch of black featured on the Balenciaga branding and on shoelaces. The clear sole gives them a more aerodynamic yet sleek look.