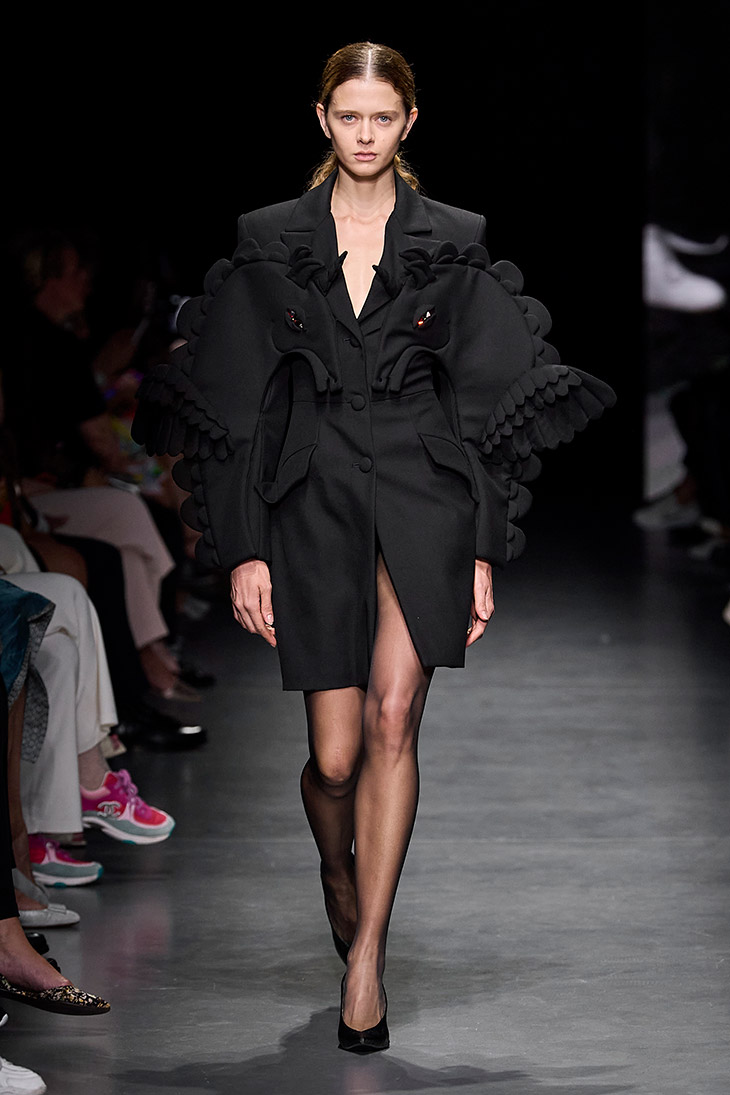 Five Hungarian brands ABODI, CUKOVY, KATA SZEGEDI, ZSIGMOND and THEFOUR presented their Spring Summer 2023 collections as part of BUDAPEST SELECT fashion show held on September 23rd, during the recently finished Milan Fashion Week. In December 2021, the Hungarian Fashion & Design Agency extended its strategic partnership with Camera Nazionale della Moda Italiana. The collaboration aims to give international visibility to Hungarian designers.
ABODI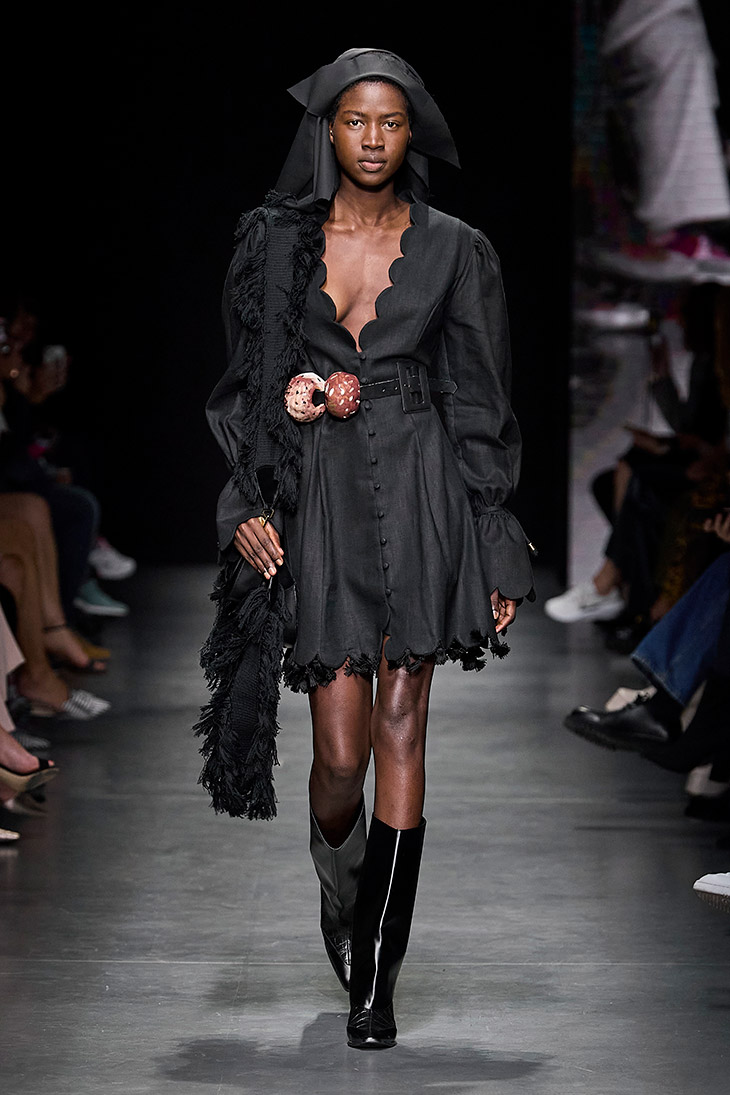 The Spring / Summer 2023 collection is a pure sensual confession to those warm, endless Summers. The young spirit is full of lure for discovery, where we all desperately endeavour to find fresh raw romanticism, sweaty bucolic moments with our body just melting between sky and earth. ABODI's sophisticated sensuality is a saga about an intellectual balance between playfulness and a serene spirit, an unconditional humanity and deep understanding of nature. The main graphic motive of the collection is raw cut minimalistic lino art, where ABODI's mythological animals & symbols appear as oversized ancient prints. The silhouettes are featuring power shoulder overcoats, voluminous shouldered dresses, oversize jackets, dresses with signature 'Cloud' details. A new line of handbags with ABODI.
CUKOVY
They craft soft armours for urban wanderers who are ready to explore their inner and outer selves. The concept of function is finding its way back to our everyday lives. This need for practical, yet fashionable pieces became the base for CUKOVY'S upcoming collection with modular elements, detachable accessories, and versatile design. Dominated by earthy tones and warmer shades, the collection features soft and comfortable silhouettes and bold combinations of matte and shiny fabric. Last year's silhouettes shifted into a loose-fitted comfortable shape while still representing the longed inspiration of future nostalgia. Products are designed and made following these values: sustainability, durability, and playfulness. Everything is designed and made in Hungary in collaboration with local artisans and suppliers.
KATA SZEGEDI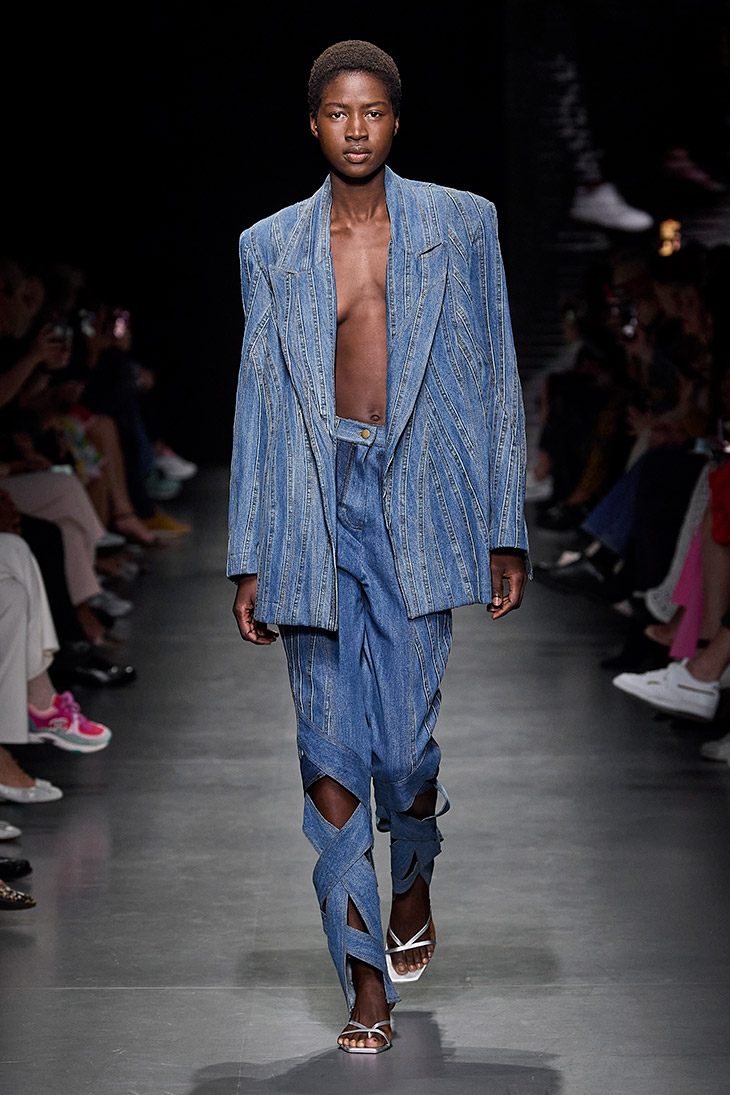 The Spring / Summer 2023 collection as in the previous seasons of Kata Szegedi, the designers, Kata and Daniel created wearable collages and the Object of Desires of the upcoming season. The signature Roads garments this season are made of upcycled denim, sheer silk, poplin and organic cotton mixed with sequin textures, playing with the shadow-light effects. The lines, volumes and colour combinations were inspired by the denim era in the 90's light and mid blue jeans are mixed together reflecting on the cut-out roads concept which the brand started in 2009. Moving sculptures were created again, with the statement layering, the cut-outs, and a wide range of colours starting from white, sky blue, royal blue and blacks.
THEFOUR
THEFOUR's Spring / Summer 2023 collection focuses on unexpected pairings. The designers' aim is to create complex garments containing elements of different origins, creating bold outfits for multicultural minds. The core silhouette is inspired by oversized batwing jackets of the late 20th century, yet through the materials, the designs present a contemporary aesthetic. The noisy color palette is collected from around the world: African prints and woven kente from Ghana (representing Anett's roots) are paired with Swabian silk damask from Bezdan (Marci's birth town in Vojvodina, northernmost part of Serbia near the Hungarian border) and complemented with deadstock materials from Italy, France, Morocco, Thailand and Hungary.
ZSIGMOND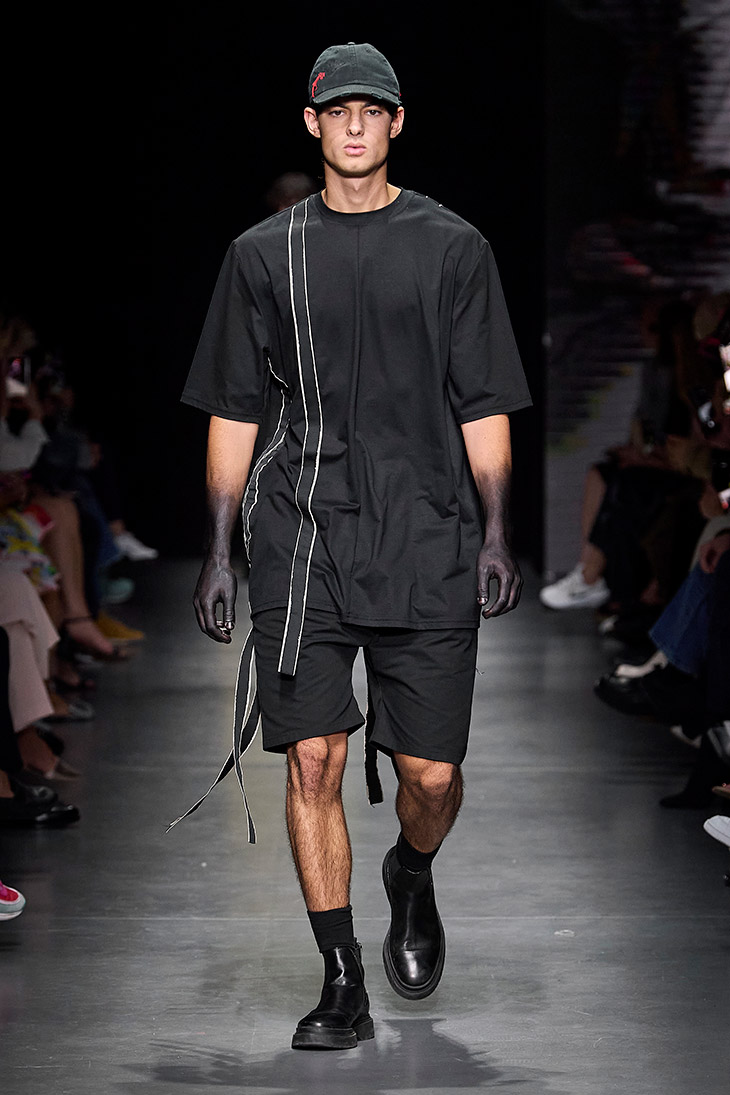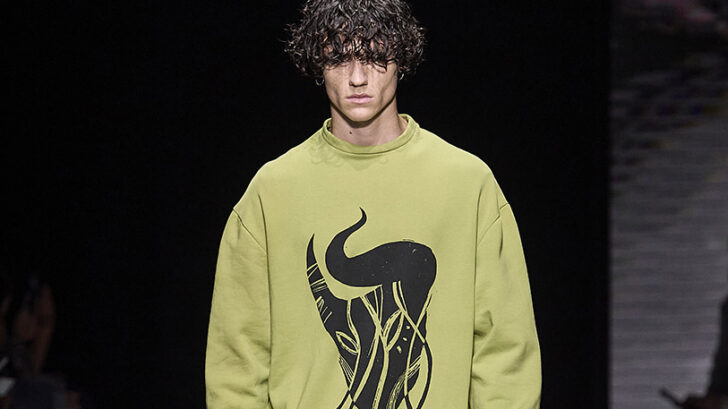 The Spring / Summer 2023 collection titled KUDUS is inspired by the rituals of Moha, a village in Hungary, where the streets are lined with barely more than a hundred houses. The last day of the carnival season is dedicated to bringing fertility and bounty to the homes through rituals that are as unapologetically flamboyant as they are chilling to behold. Villagers dress up in costumes and hundreds of ribbons – a motif that runs through the collection. The colours of the collection evoke the celebrations meant to bring fertility and bounty to the households. The pitch-black soot is offset by bruised peaches and bursting gooseberry greens: lush hues of ripe fruits grown in fertile soil. The characters brought to life in the carnival are depicted in the prints of the collection designed by tattooist and artist Áron Dimén.