Model Gigi Hadid announced her debut line titled Guest in Residence which focuses on cashmere made, comfortable yet elegant pieces. For the launch, Hadid created a campaign captured by photographer Pablo Di Prima, with art direction by Julia Wagner. In charge of styling was Gabriella Karefa-Johnson, with hair by Mideyah Parker, makeup by Frankie Boyd. The set design was the work of Julia Wagner, with casting by Ricky Michiels and choreographer Ryan Chappell. The stars of the campaign are Gigi Hadid, Aaron Rose Philip, Alastair McKimm, Grace Coddington, Tonne Goodman, Antonio Stephon, Beverly Peele, Cameron Lee Phan, May Hong, Mei Kawajiri, Owen Ley, Phyllis Posnick, Sylke Golding, Waris Ahluwalia and more.
Our inaugural Guest in Residence campaign is titled " Yearbook " – portraits of humans, [newborn]-100 years old, to illustrate the timelessness and intergenerationality of cashmere. We want to celebrate investing in pieces that can adapt to your personality & style throughout life, and be passed on to do the same with someone else! – from the brand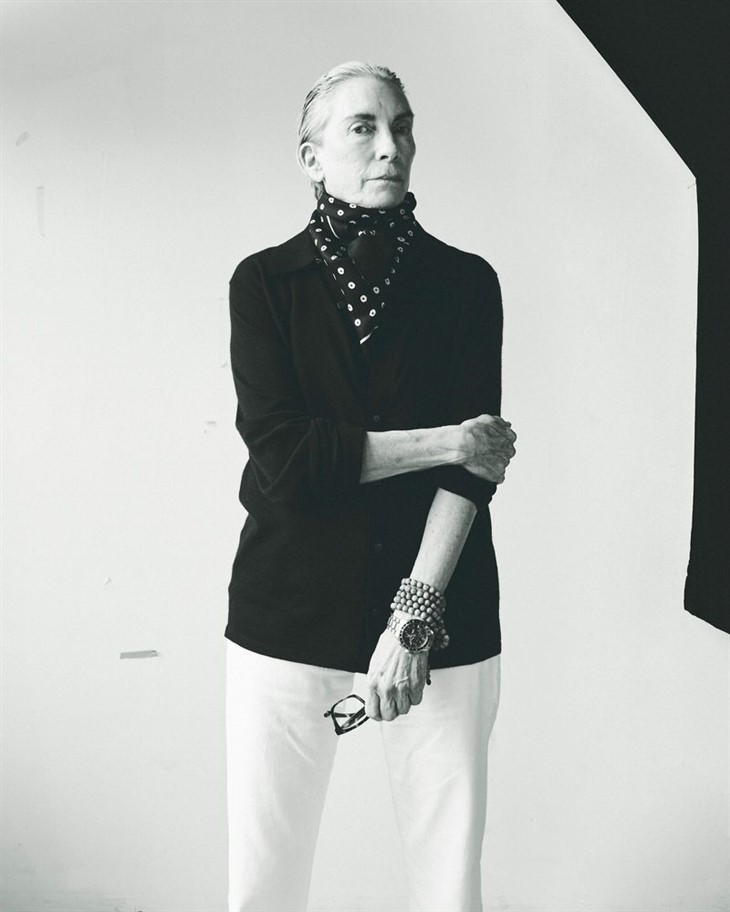 We are Guest(s) in Residence of the clothes we own- they have had a life before us, and hopefully, if we take care of them, a life after us. We are guests in residence of our physical bodies, of the homes we live in, and of this planet. A "Guest in Residence", to me, is also someone who is at home in themselves – I thought about my favorite kinds of people…the ones that make an effort to show up at any door, land in any country, sit down at any table, with a sense of comfort, and a wonder for the people in front of them and the world around them. With all this in mind, we have created pieces for you to take on life with – from the most vivid adventures, to the most quiet moments.