One of the most talked about shoe brands in the past few years, PARIS TEXAS continues to surprise the fans with brand new drops and styles. For the occasion of the debut of their Pre-Fall 2022 campaign, founder and Creative Director Annamaria Brivio sits down with DSCENE Digital Editor Maja Vuckovic to talk about the brand's beginnings, biggest inspirations, influencer culture, sustainability and more.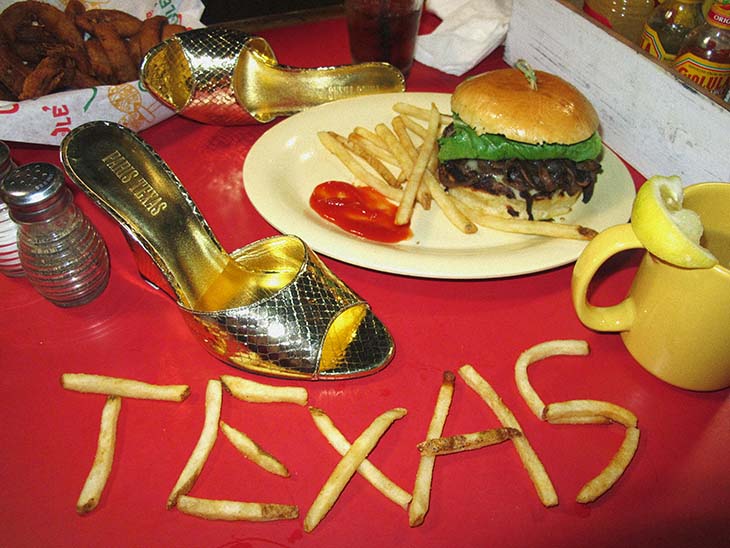 What made you want to start your own label?
I have always loved shoes – for as long as I can remember, shoes have been an obsession. I also always wanted to have my own business and naturally, I wanted it to be a shoe brand. After I finished university, I worked as a buyer in multibrand stores in Milan, and I noticed a big gap in the market for easy-to-wear, effortless shoes that can be worn for any occasion, day-to-night… I wanted to create shoes that were equal parts comfortable and cool, so Paris Texas happened very naturally.
Can you describe to us your beginnings in the fashion world?
I studied business management and economics at university, but I have always loved fashion – so after graduating, I wanted to combine my business skills with the creative side of fashion. Buying seemed like a perfect marriage of the two; there were analytical bits of knowing how to spend your budget, but also the excitement of putting orders through with these incredible fashion brands, meeting designers and creatives from the industry. I knew this was my calling immediately.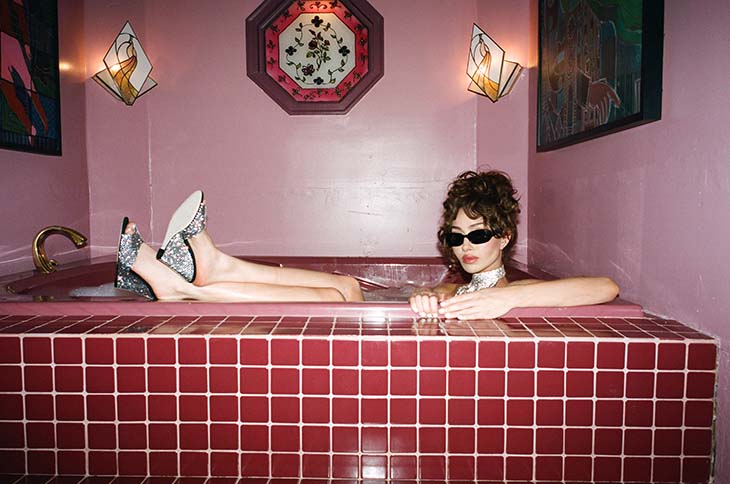 Is there a special meaning behind your brand's name? Any ties to the 1984 movie Paris, Texas?
Yes – I loved the name of the film since the first time I've seen it, and I always thought that if I was to start my own label, I knew exactly what to name it. I think it is the perfect representation of the brand, the duality of the two places: every collection has feminine and sexy side to it which represents Paris, and then there is the rebellious, rock'n'roll vibe of Texas. This is the real meaning of the brand that we infuse into every shoe we create. Think double trouble. It is very me as well – you can frequently find me in denim with stilettos or a mini dress paired with cowboy boots.
How would you describe Paris Texas in three words?
Bold, feminine, fun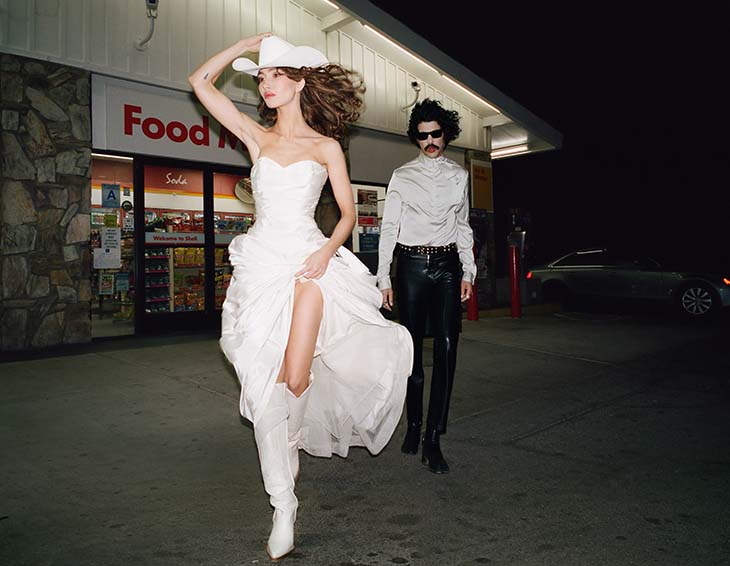 What were your biggest inspirations when you started the brand? Have they changed?
I've always loved the nineties and naughties – the fashion was amazing and there was so much drama in it! Tom Ford, Carine Roitfeld – everyone was daring and sexy. I still channel that energy in every collection we do.
When designing a new piece, what comes to your mind first?
Inspiration comes from so many places, but we always start with colour and materials. Texture and drama always dominate the moodboard, and we always keep comfort in mind – these shoes are made for busy women with fulfilling lives.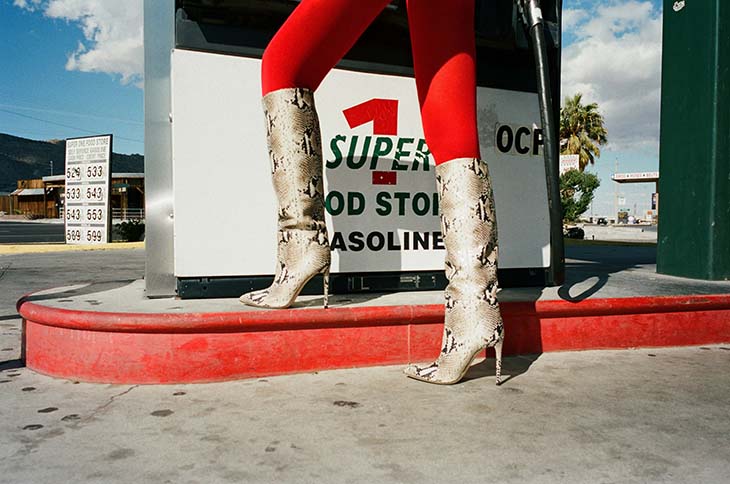 Your sexy high heel boots drove you to a major success in the industry. Would you say they are the key piece of every collection you make?
It's funny – I feel like even if we wanted to move forward and not have this shoe, we wouldn't be able to; the stiletto boots in croco are always our best sellers. Every stockist we work with always wants to have these boots in their selection, and it is such an iconic piece that really represents the brand.
Influencer culture is at its all time high right now. Do you think your success is tied to it, given that socialites like Emily Ratajkowski, Kendall Jenner, Kim Kardashian and more are wearing your pieces?
Absolutely – Emily Ratajkowski was one of the first people to wear Paris Texas, and we immediately saw a lot of interest from industry insiders. Our success is definitely linked to the incredible women who wear the brand, they really represent the ethos of Paris Texas and we love to dress these cool and bold girls.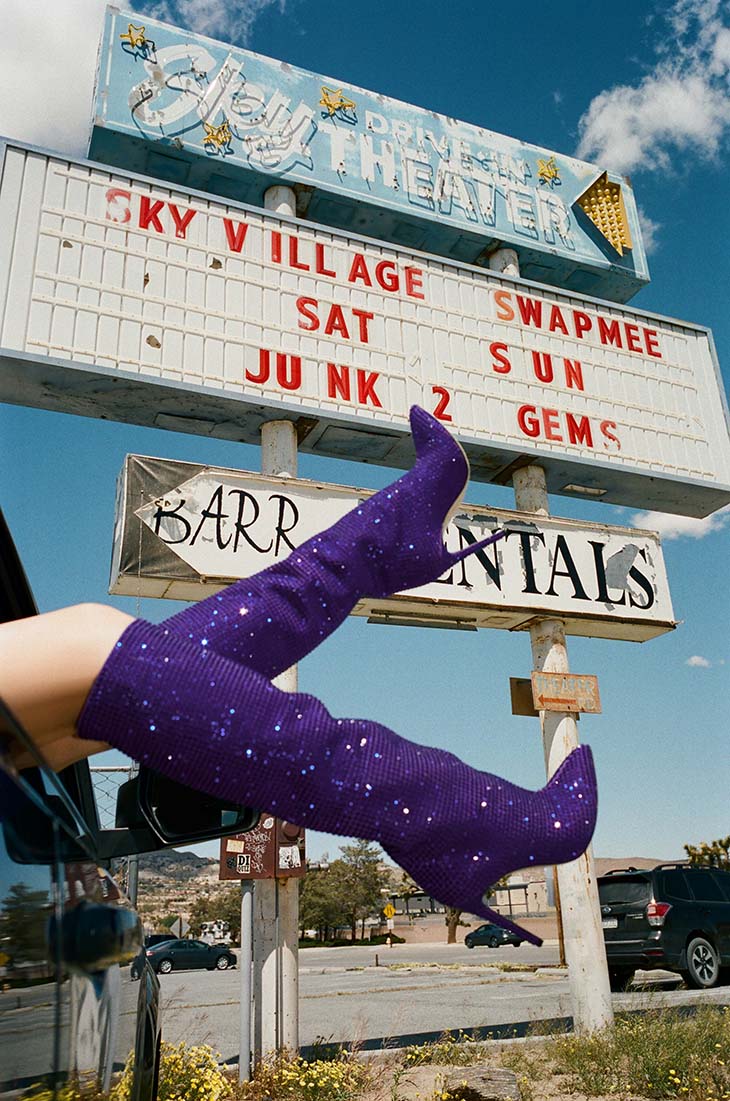 What were the first thoughts in your heads when your brand started getting so much attention?
Oh my god, are we ready for this?
How important is sustainability for Paris Texas?
We really care about creating extremely high-quality shoes that are made to last. Everything is produced locally, here in Italy, and we want to ensure that our clients will be wearing Paris Texas for many seasons. When you buy Paris Texas, you are buying quality and you know where these pieces come from.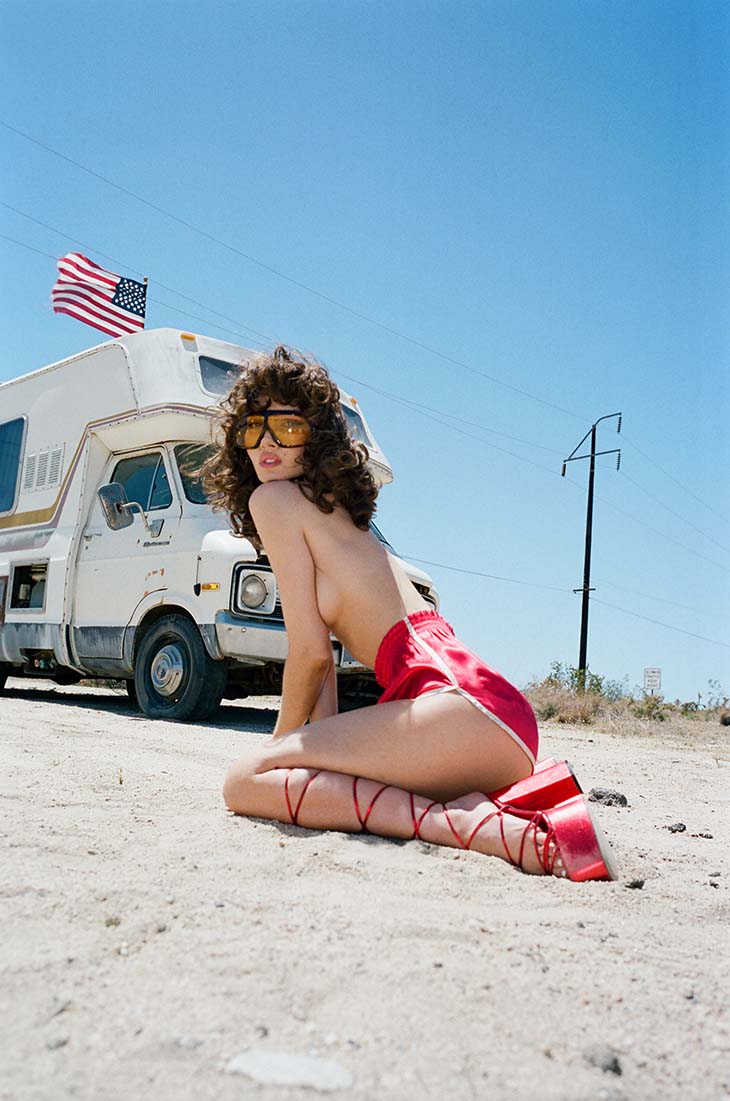 What does a Paris Texas girl look like?
The Paris Texas woman leads a busy, fullfilling life. She is fun, daring, isn't afraid to be sexy one day and tough the next. She loves to play with color. We wake shoes that can be worn from breakfast to cocktails, by women young and old, for years to come. I love the idea of women who love fashion, but don't just buy into trends. The women who love dressing for themselves and wear fashion to please themselves.
What do you think separates you from other shoe brands?
I always think of our high platforms in the signature pink colour – it isn't a shoe you can frequently find at other brands. We like to change, yet keep the duality of Paris and Texas in every collection. We aren't afraid to be daring and sexy, we play with colours and materials – for example, croco shoes usually come in brown, black and white, but we make them in pink, lime green and purple. I think most importantly, we don't take ourselves too seriously.
Would you be open to an idea of collaborating with celebrities on capsule collections?
Definitely! We actually have something exciting coming up, but I can't talk about it just yet. Stay tuned!
Can your fans expect any surprises from you, for example bags or accessories to complete the full Paris Texas look?
Since we love to dare, everything is possible! But we do not want to create something because the market demands it or because everyone else is doing it. If there are other brands who are now producing accessories and bags, that doesn't mean we will be doing that too. We will do it when we are actually ready to do so, once we have an amazing idea that we love and that sets us apart.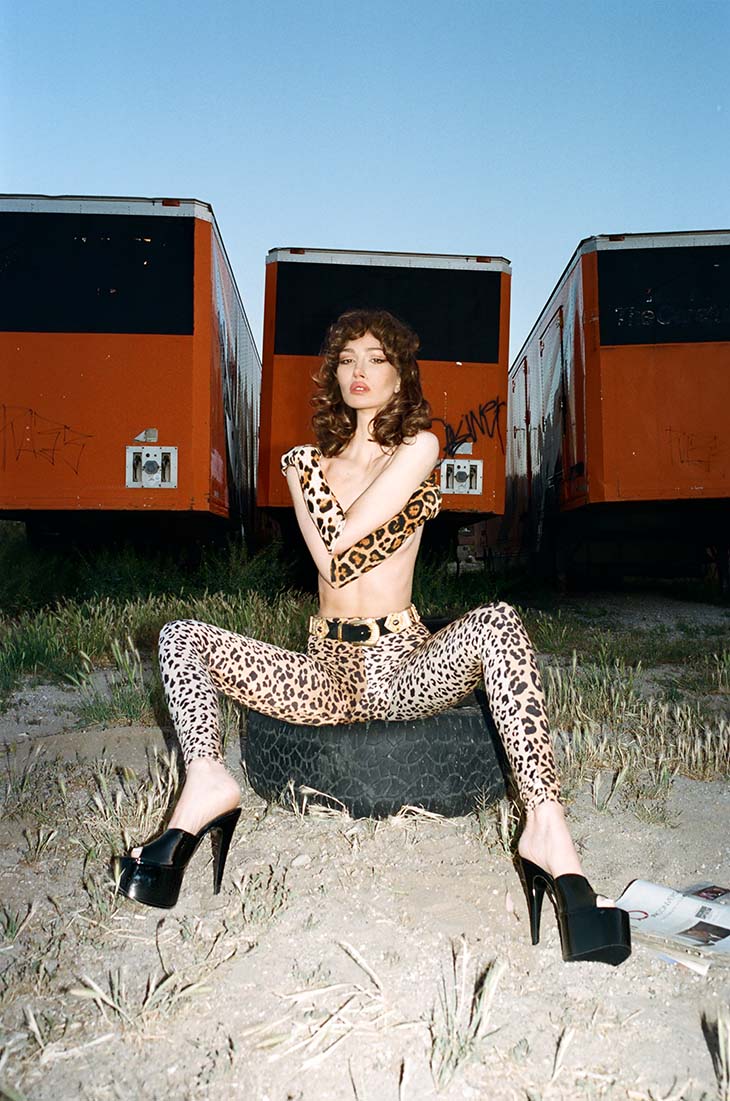 What are you working on right now?
We are getting ready for Paris Fashion week — which we are very excited for. Then of course, there is the work on our new collection and all of the marketing and communication activations around our AW line. We are always very busy.
Discover the full PARIS TEXAS Pre-Fall 2022 Campaign on beautyscene.net
For more of Paris Texas head to @paristexas_it