Fashion brand ROCHAS presented its Spring Summer 2023 Womenswear Collection, that celebrates nonchalance, on Wednesday, September 28th, during the ongoing Paris Fashion Week. Designer Charles de Vilmorin was inspired by the spirit of the Summer dawn. The collection brings silhouette that moves with spontaneity; layered ruffles that circle higher up the body, cascading ruffles that descend with drama onto the ground; as well as experimental and light sculptural dimensions of silk, organza, and fine cotton.
"In these hours, fresh, artful expressions: explosive fuchsia, a curacao blue before sunrise. Sketched blacks, traces of shadow. On fine cotton, a swaying leaf motif, giant and graphic. Patterned, illustrated cats imbued with whimsy and love. Surrealist heels that reveal an aquatic world; laced boots that climb up the legs. A magical energy flows through the collection." – from Rochas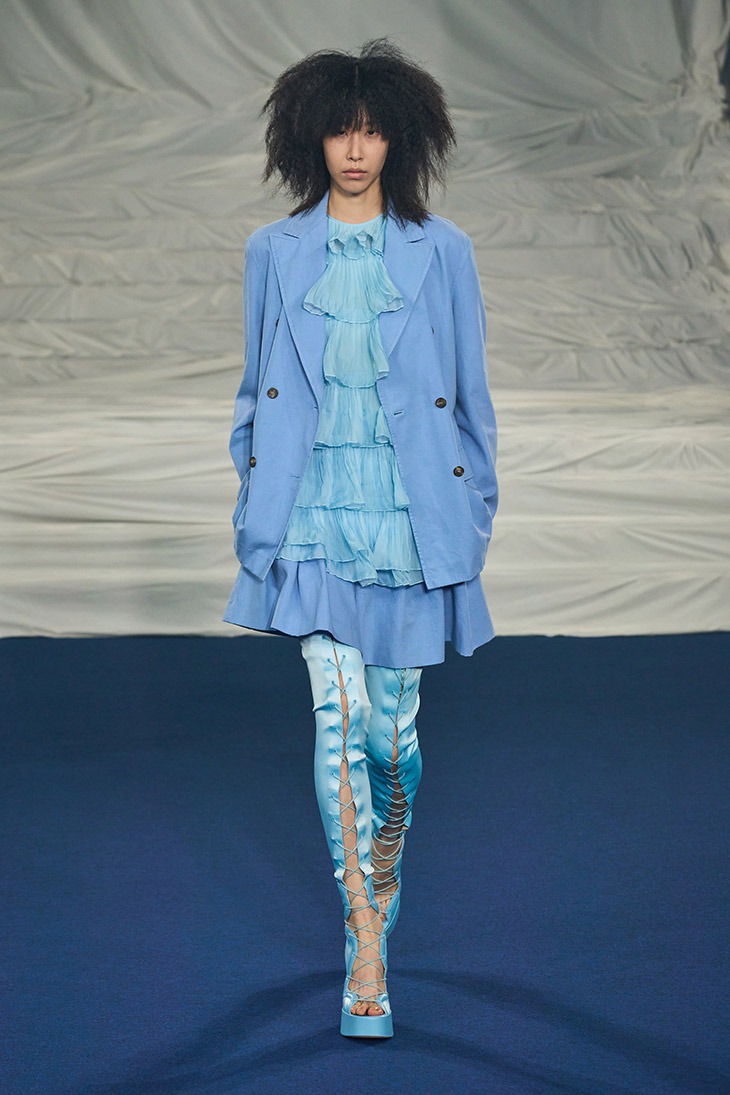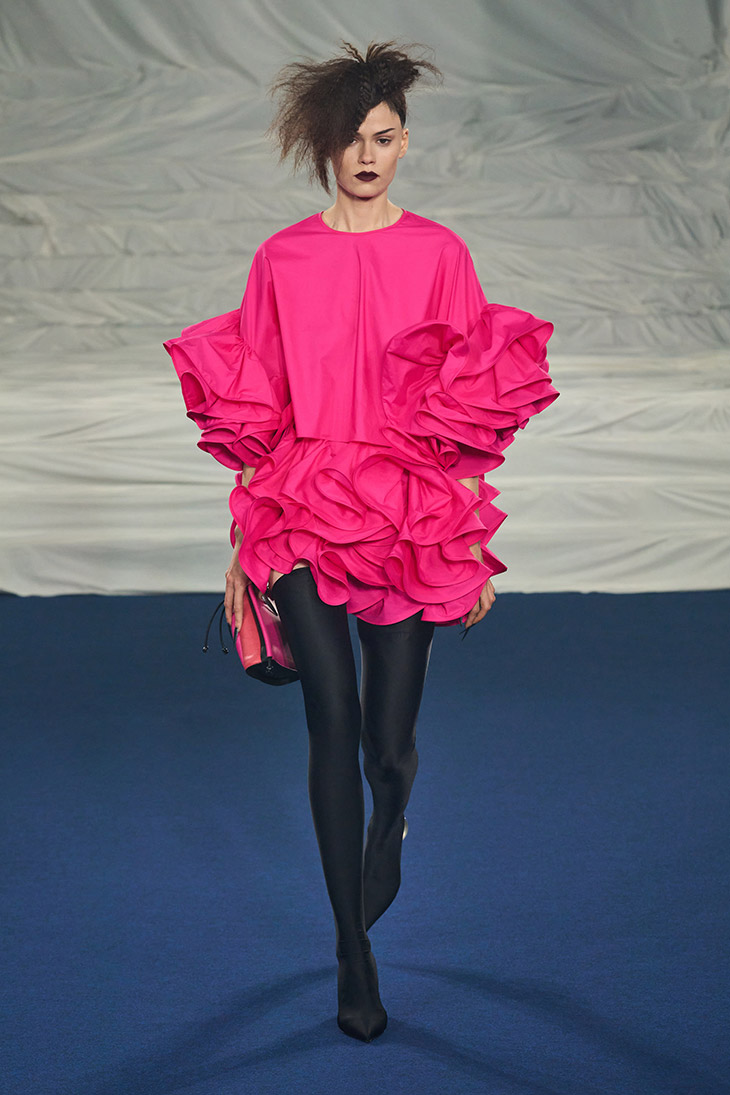 "I embraced the summer dawn.
Nothing yet stirred on the face of the palaces. The water is dead. The shadows still camped in the woodland road. I walked, waking quick warm breaths, and gems looked on, and wings rose without a sound.
The first venture was, in a path already filled with fresh, pale gleams, a flower who told me her name…" – Arthur Rimbaud Dawn (Illuminations)