With the collaboration of Karl Lagerfeld and The Met, two icons of art and culture are united. The aim of the 2023 Costume Institute Exhibition is to explore his creative process, the development of his creations, and his infinite impact on fashion. The exposition is dedicated to the iconic designers' work and six-decade career. Its main intention is to analyze his creative activity, from sketching and drawing the clothes that contributed to a change of culture. It can be visited from May 5 to July 16, 2023, in New York and 'The Met's Iconic Costume Benefit' (which is colloquially often named 'The Met Gala') will be held on Monday, May 1, 2023.
Karl was a lover of multidisciplinary arts, and it's the highest recognition for his work to be presented in such a monumental exhibition at The Met's Costume Institute. As custodians of Karl's legacy, we aim to bring his passion, intuition and inexhaustible creativity to life in everything we do. We cannot imagine a more poignant or meaningful way to celebrate his colossal achievements – both the enduring impact he's had on fashion and how it's shaping the future. – explained Pier Paolo Righi, CEO of Karl Lagerfeld.
As part of this collaboration, KARL LAGERFELD has introduced 77 exclusive editions of Karl's most renowned design: the white shirt. What makes these unique pieces so special is the fact that every creation has been individually printed with Karl's original sketches and hand-signed with its limited-edition run number. In addition to that, a collector's box which contains a keepsake art print of Karl's atelier in Paris, has been added. Worth of mentioning is also the fact the whole purchase of these creations will be donated to The Met. You can purchase the 77 limited-edition pieces now exclusively at KARL LAGERFELD stores in Paris (Boulevard Saint-Germain) and Milan (a pop-up shop in Via Manzoni). You can also buy them on KARL.COM.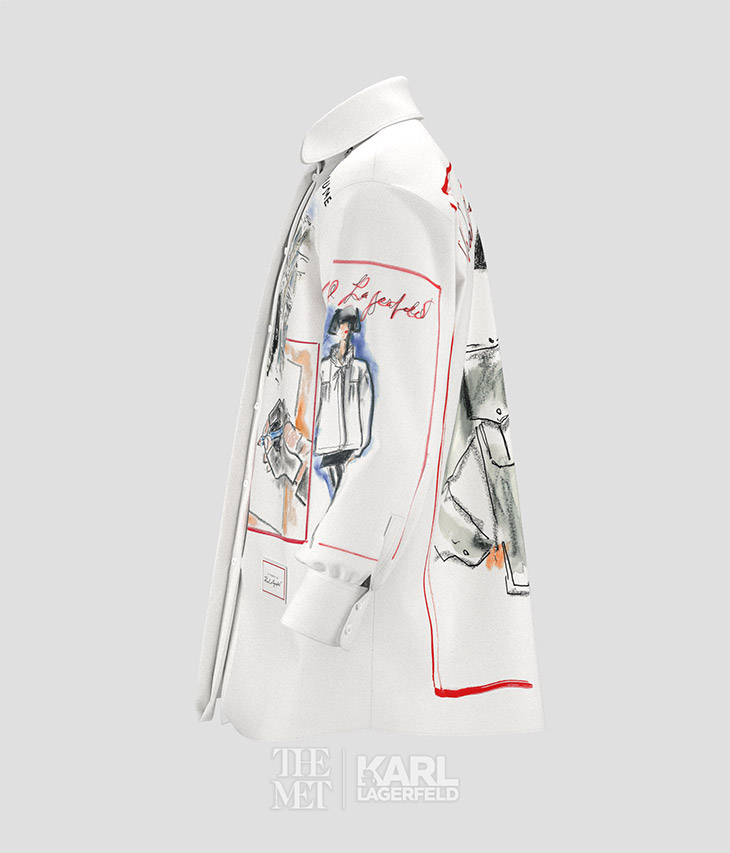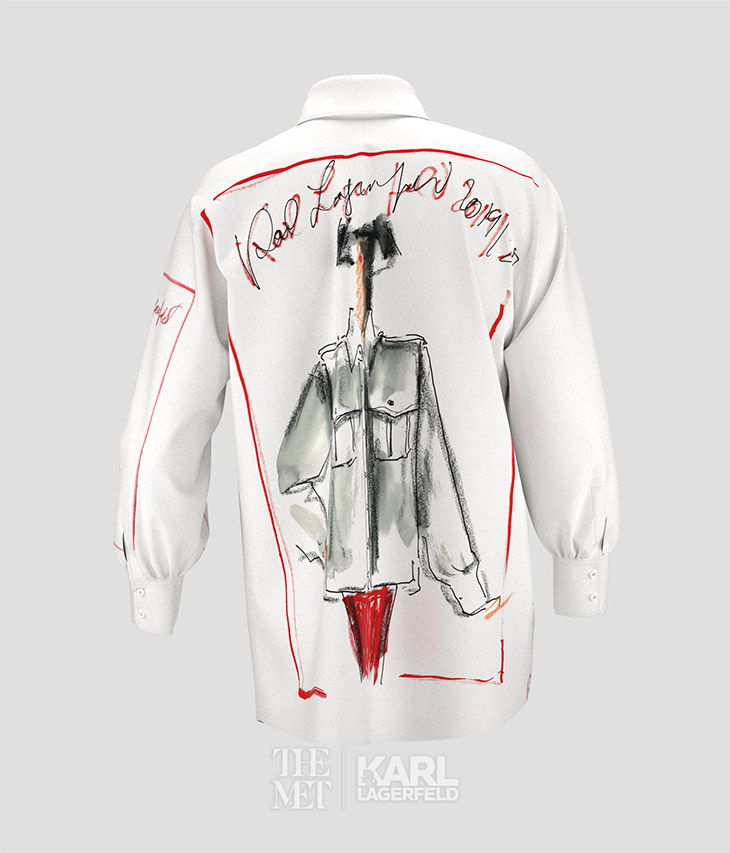 Having worked with Karl for over 30 years, it's beautiful to see his life's work culminate in such a monumental way. It will be incredibly inspiring to reflect on his contributions to fashion, design and culture, as seen through the lense of Andrew Bolton, the amazing curator of the exhibition. – declared Caroline Lebar, SVP of Image & Communications at KARL LAGERFELD.
The Met Exhibition is the pinacle of creativity, fashion and culture colliding together. It's an honour that Karl's work will be at the core of the 2023 exhibition and Costume Institute Benefit event and inspire the looks that will walk the world's most renowned red carpet. – stated Hun Kim, Design Director of KARL LAGERFELD.
With around 150 works, "Karl Lagerfeld: A Line of Beauty", will follow the development of his designs, researching the progress from two-dimensional sketches to three-dimensional garments. The creations that can be visited will reach from his career as Creative Director of the KARL LAGERFELD, Chanel and Fendi houses, among others. The exhibition will be focused on his dedication and passion for drawing, plus the use of form as his main instrument for creative expression, with "through lines" appeared as dualities and metaphors all over.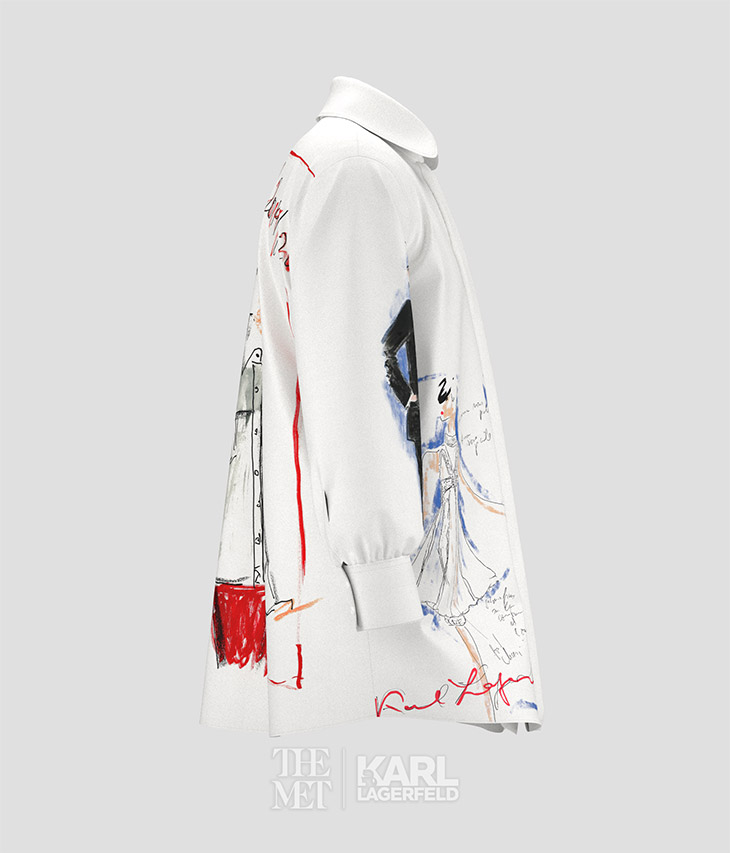 "Karl Lagerfeld: A Line of Beauty
The Met Fifth Avenue in The Tisch Gallery
Exhibition: May 5 to July 16, 2023
Gala: Monday, May 1, 2023"
Images Courtesy of ©KARL LAGERFELD
Review by Sussan Zeck for DSCENE Magazine.