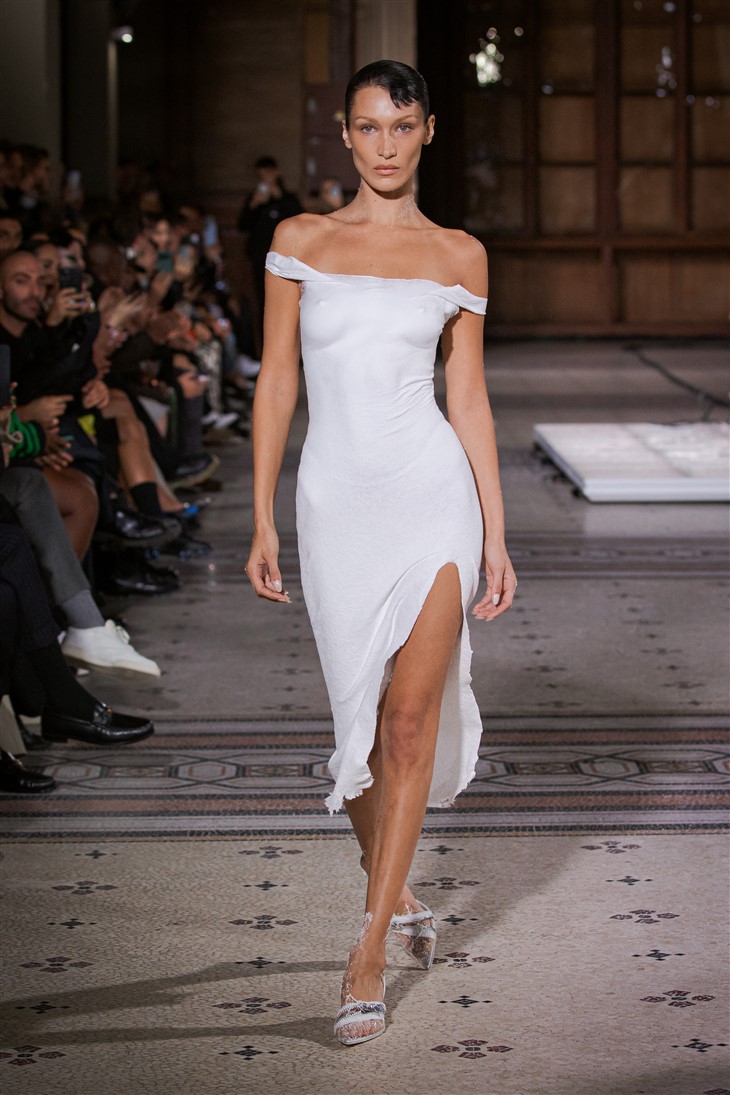 Fashion brand COPERNI presented their Spring Summer 2023 Womenswear Collection, with a show held on September 30th at Salle des Textiles at the National museum of Arts et Métiers in Paris, during the ongoing Paris Fashion Week. For this season, designers Sébastien Meyer and Arnaud Vaillant transform tailored looks into hybrid pieces, bringing the body as a center of attention, with curvy pieces with exaggerated bust, power shoulders and more. The finale of the show brought out an innovative piece of clothing made from Spray-on fabric. Model Bella Hadid was the star of the performance led by Doctor Manel Torres, leader of Fabrican Ltd and inventor of the Spray-on fabric.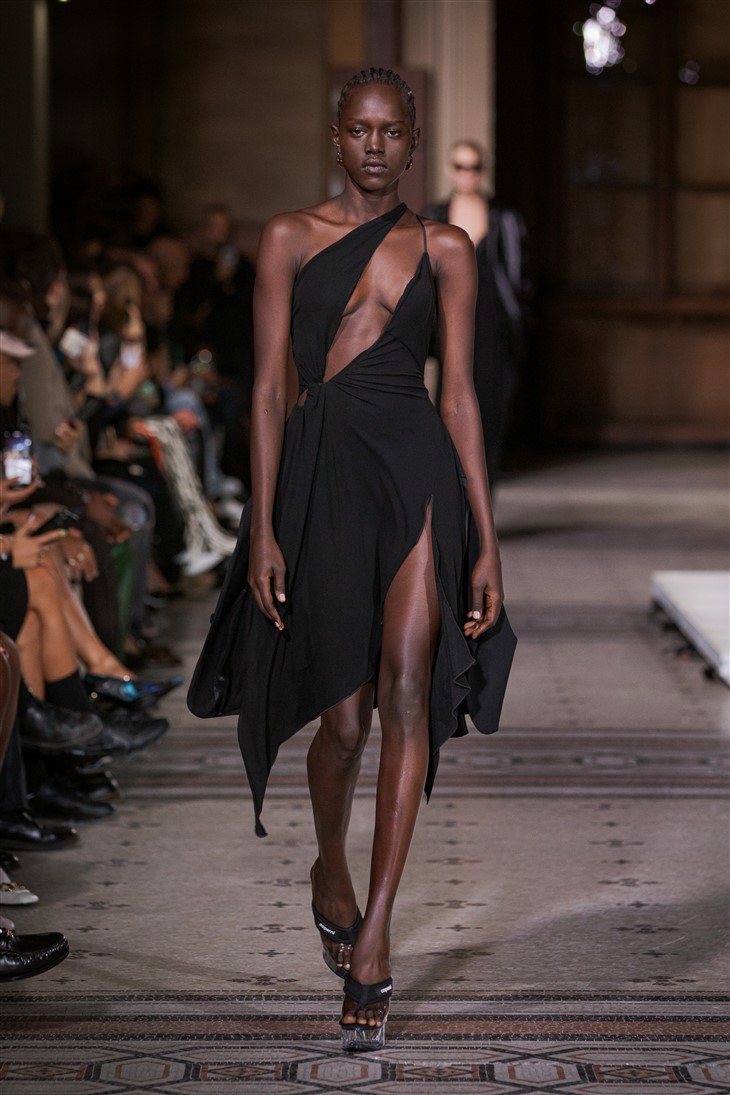 To you, women of this world.
To you, women in every city, every desert, every club who magnify space and oxygen, yet fill emptiness and shadows.
To you, women who grow old and those who grow young.
To those who transform themselves every day, every minute and every second in the battle that is our world and the courage it demands.
To you who feels like a woman, a man, a human, a hybrid or simply yourself.
To you that feels like neither and fight for you rights.
To you, women who transcend your body and never lower your gaze before the barbed wire of morality.
To you, women who are strong, stunted, colossal or invisible.
To the women who carry the weight of this world and to the relentless warriors.
To you who sets hearts on fire.
You the brave, the dangerous and the screwed.
To you the married and the adulterers.
To you the whores and the heroines.
To all of you who everyday inspire us to think beyond tomorrow.
We dedicate this collection to you.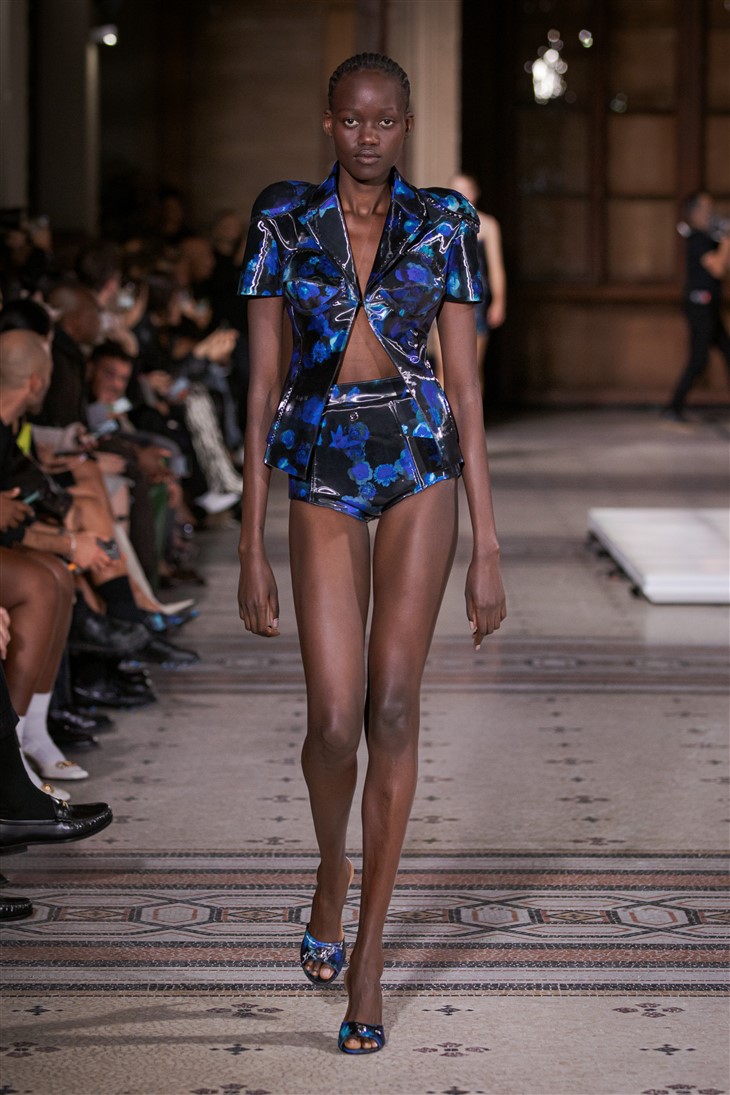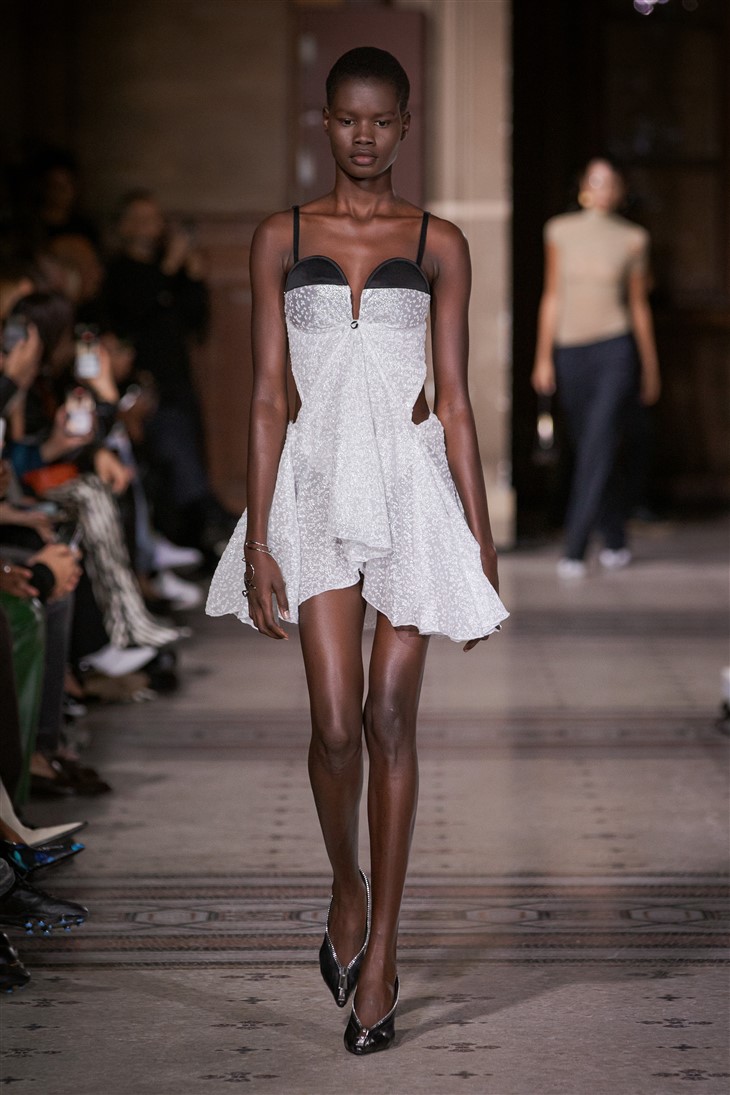 The Power Shoulder era is reimagined showing trench jackets, tailored blazers, and sporty bombers on matching bodysuit. Giving the look, a Roblox game aesthetic. The house's classic cut-out garment appear for the first time in trousers, sheer mesh tops and evening dresses. A single red dress makes an appearance in the show, hint 'to the woman in the red dress' in the Matrix, also persued as the bug and forever reference at Coperni. A new trim is introduced as a key element of the collection, present on garments but also accessories. The metal spiral turning around the body, replaces stitching and here again evokes body transformation, movement and flexibility. – from Coperni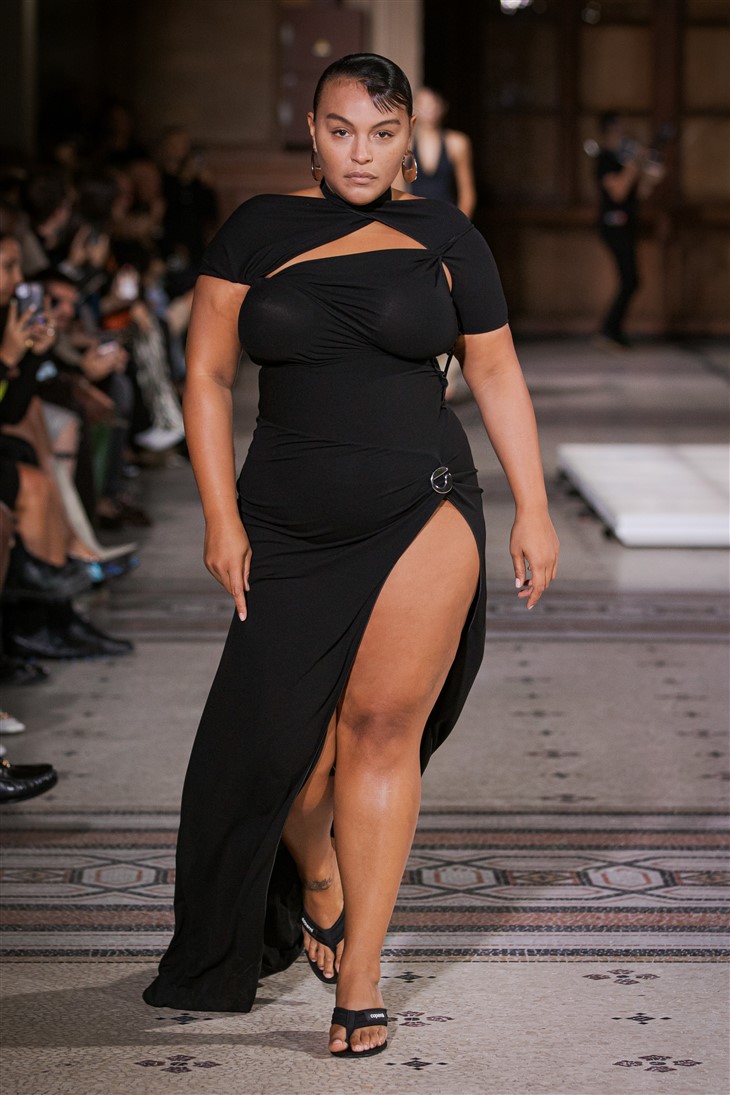 Innovation is key at Coperni' and is part of the brand's DNA. Coperni and Fabrican Ltd have embarked on a collaboration for a futuristic fusion of science and fashion to create a live unique dress. The performance, led by Doctor Manel Torres, leader of Fabrican Ltd and inventor of the Spray-on fabric, stars model Bella Hadid creating an experience that sublimates the female body in the purest and most innovative way, tempting to immortalize it. Raising also the environmental and socio-economic challenges of the fashion industry. The spray-on fabric is the most innovative and avant garde system of the XXI century, proving yet again the world is always evolving and remaining to be drawn. – from Coperni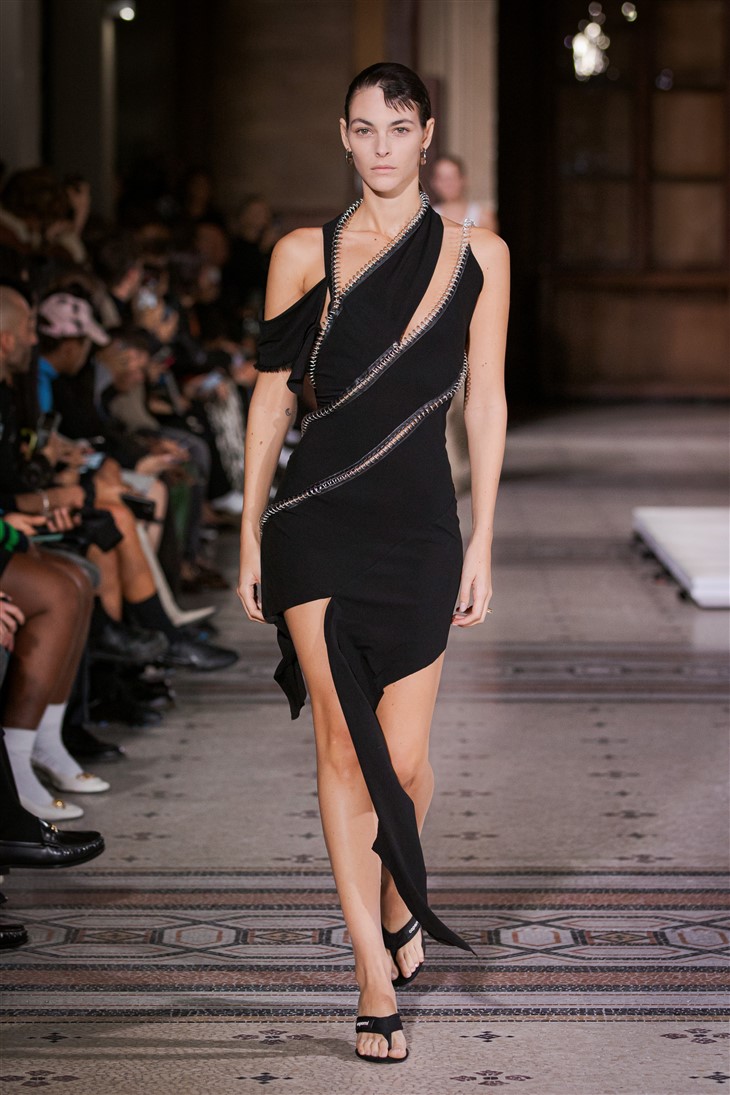 Discover the Coperni finale performance: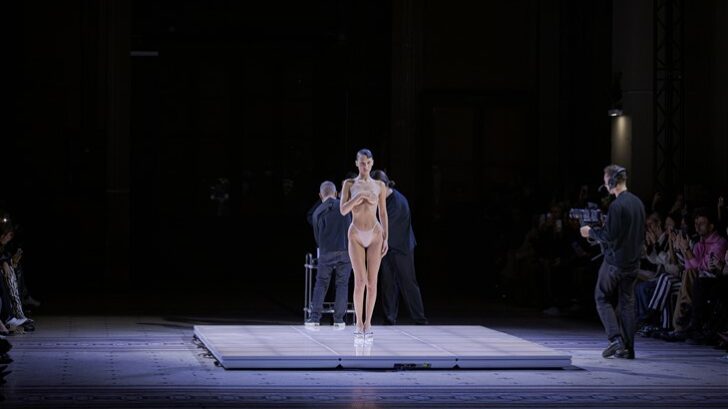 Discover all the Spring Summer 2023 looks:
Styling: Helena Tejedor
Creatives: Kevin Tekinel & Charles Levai
Casting: Samuel Ellis DM casting
Music: Clara 3000
Hair: Duffy with l'Oreal and GHD
Make up: Fara Homidi with Byredo Skincare Dr Barbara Sturm
Press: Lucien Pagès Communication
Production: La Mode en Images