Swiss luxury timepiece brand, Rado, is celebrating the 60-Year Anniversary of its iconic DiaStar watch with a new edition of the Original design. The brand has collaborated with internationally renowned Swiss Argentinian product designer, Alfredo Häberli who gave the 60-Year Anniversary edition a new fresh take on the DiaStar.
Striving for originality and innovation, the pairing of highly innovative materials, and classic design make for a perfect pairing. The brand has released the Rado DiaStar back in 1962, as a world's first scratchproof watch, made out of ultra-resistant hard metal. It instantly became known for the impressive technical innovation and the futuristic design approach. Turning visionary ideas into bestselling phenomena was a formula that Rado made its own.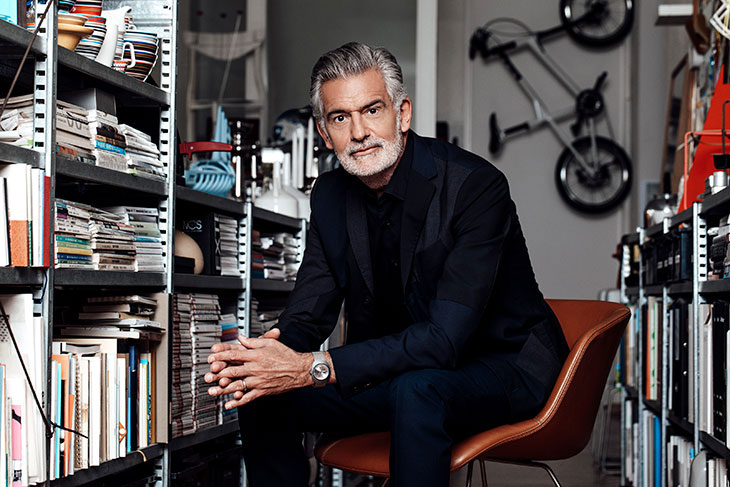 In my work as a designer I'm always trying to combine tradition and innovation with joy and energy, and the anniver- sary edition is no exception. In essence, the point was to take the features of the original DiaStar and give them a con temporary form. So there's been a minor geometric adaptation of the case to make it look more elegant and lighter. The facetted cut of the watch glass was reinterpreted in a hexagonal form meant to highlight the 60th anniversary. The hands and date display were designed to look as modern and abstract as possible. I try to add value to each product in terms of its suitability for everyday use. For the DiaStar that means you have to be able to wear it on different occa- sions, so it comes with two alternative straps and in a leather case that can be used as protection while traveling.
– says designer Alfredo Häberli about his inspirations for the design of the DiaStar Original 60-Year Anniversary Edition.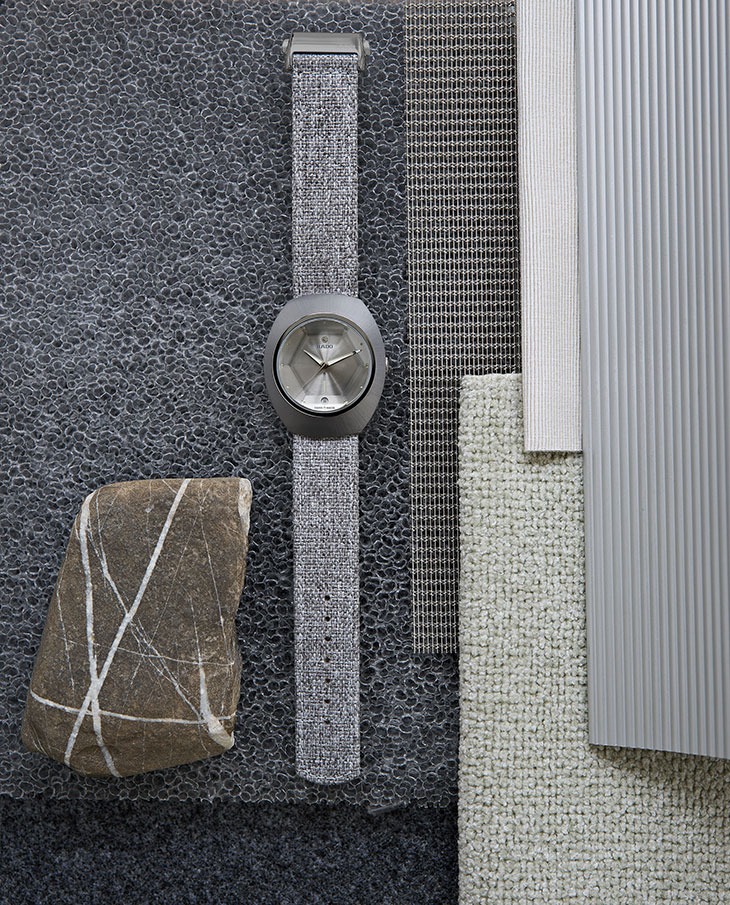 The DiaStar Original 60-Year Anniversary Edition is a calibre R764, Automatic, with 25 jewels and 3 hands. The 60-Year Anniversary Edition, for the first time, has a hexagon facetted sapphire crystal anti reflective case and special engraving on the case back. The bracelet is a satin brushed stainless steel Milanese, along with changeable sleek textile grey strap.
The DiaStar Original comes in 3 more designs, to go alongside the Anniversary Edition: