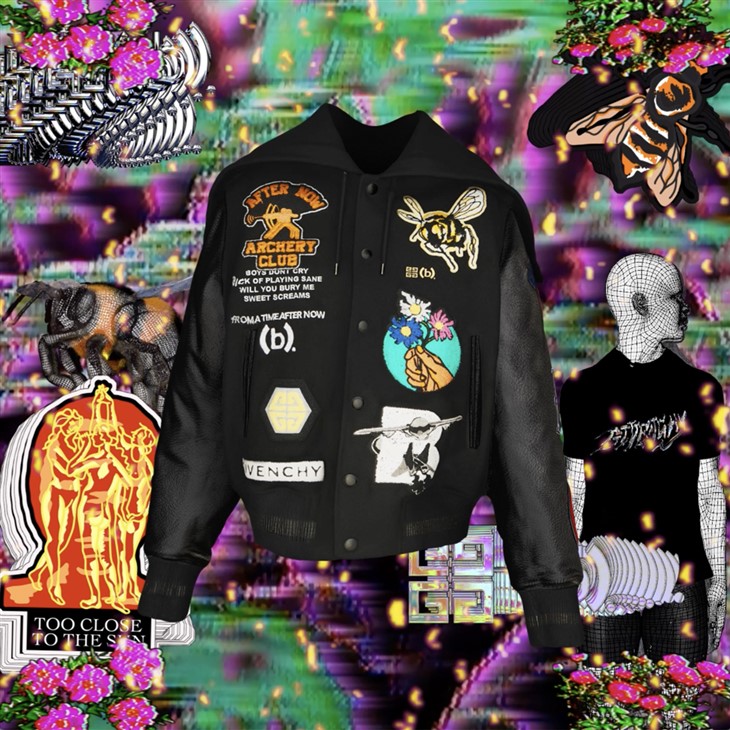 Luxury fashion house GIVENCHY presented the Spring Summer 2023 streetwear capsule collection in collaboration with Atlanta-born, New York-based underground label (b).STROY. Blending the aesthetics of their respective brands, some emblematic pieces are also accompanied by limited-edition Givenchy x (b).Stroy NFTs. Looking to the future of fashion, the Givenchy x (b).Stroy collection fuses streetwear essentials for women and men – t-shirts, hoodies, jeans, varsity jackets, statement bags and footwear – with an instinctive visual language that will be instantly meaningful to both brands' passion communities.
We earn a commission when you follow the link to make a purchase. Click here to learn more about how we make money.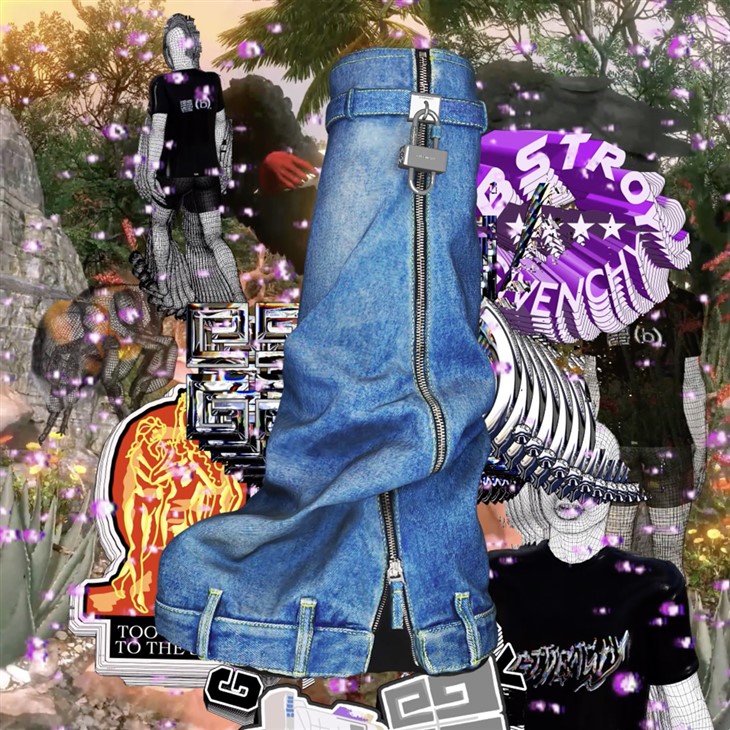 SHOP GIVENCHY:
Brick and Du are longtime friends who share my vision of fashion as an inclusive space for experimentation and expressing personal style. Together, the three of us focused on creating streetwear with unexpected treatments that resonates beyond fashion and enters the realm of contemporary art on the street and in Web3. –  Matthew M. Williams, Givenchy Creative Director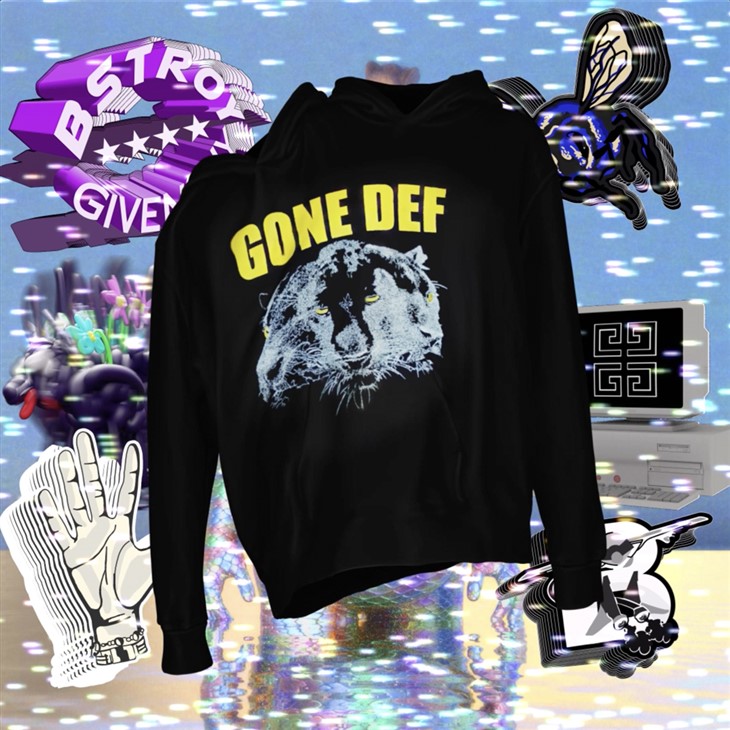 (b).STROY captures the essence of the street, and Matthew's work for Givenchy epitomizes urban style with Parisian flair. For this collaboration, we wanted to merge our respective aesthetics and create an experience that goes beyond the collection itself. – Brick Owens and Dieter "Du" Grams, (b).STROY co-founders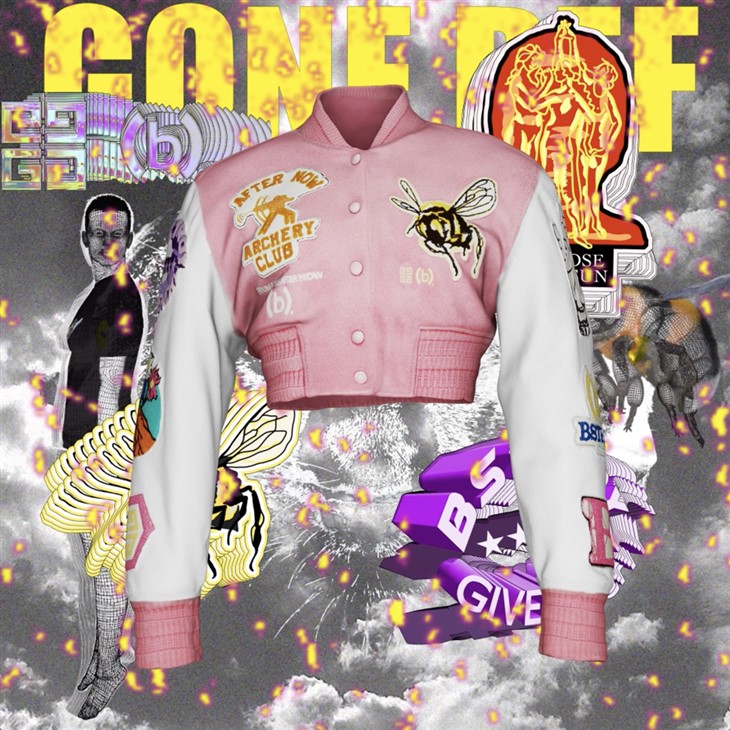 SHOP GIVENCHY:
The NFTs minted for the Givenchy x (b).Stroy collaboration were created by FELT Zine, the experimental Web3 artist collective, in partnership with Matthew M. Williams, Brick Owens and Dieter "Du" Grams.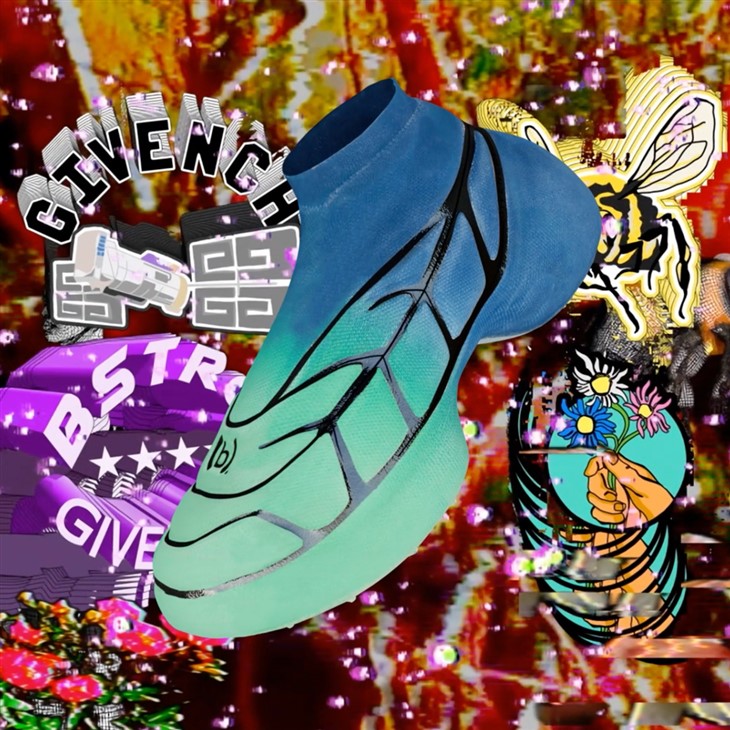 FELT Zine collaborators are directly influenced by talents like Matthew M. Williams who allow us to create freely and see our aesthetics and interests reflected at the highest level of art and fashion. With Givenchy, we are actualizing our inspiration in real time while making a Web3 contribution to the House's heritage. – Mark Sabb, FELT Zine founder, an artist, curator, and creative technologist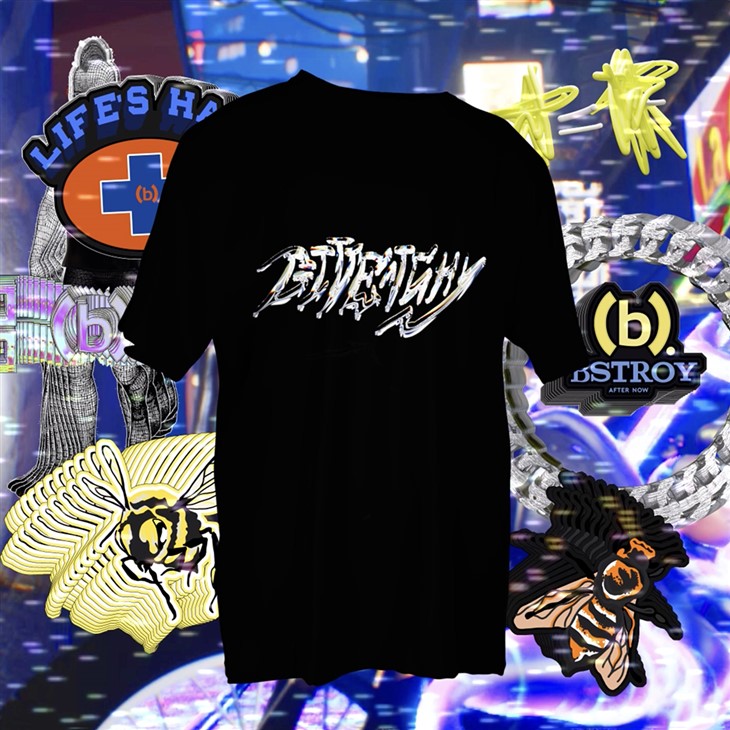 The Givenchy x (b).Stroy collaboration has been inaugurated on November 4th. Corresponding NFTs will launch on November 19th. Givenchy x (b).Stroy NFTs are minted on Ethereum; this drop is facilitated by Aura Blockchain Consortium's NFT solution and technology .