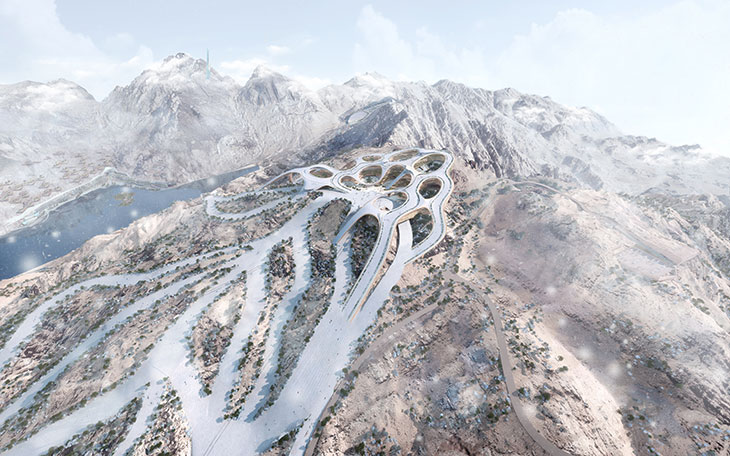 Saudi Arabia has been chosen to host the 2029 Asian Winter Games at Trojena, a futuristic mountain resort in NEOM. The first location in the country with outdoor skiing, it will consist of a series of facilities such as the ski village, including a ski slope, watersports and mountain biking, as well as an interactive nature reserve. It will also have an ultra-luxury family and wellness resorts and a wide range of retail stores and restaurants.
A part of the Neom development, the new global destination for mountain tourism Trojena is set for completion by 2026. It is designed by the leading architecture firms Zaha Hadid Architects, UNStudio, Aedas, LAVA and Bureau Proberts.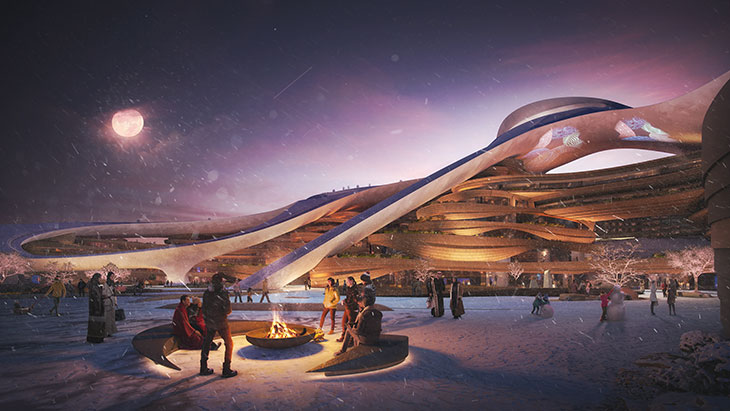 TROJENA will redefine mountain tourism for the world by creating a place based on the principles of ecotourism, highlighting our efforts to preserve nature and enhance the community's quality of life, which is aligned with the goals of the Kingdom's Vision 2030. It also confirms our commitment to be part of the global effort to protect the environment. TROJENA will be an important addition to tourism in the region, a unique example of how Saudi Arabia is creating destinations based on its geographical and environmental diversity. This forward-looking vision will ensure that mountain tourism will be another revenue stream to support the Kingdom's economic diversification while still preserving its natural resources for future generations. – said His Royal Highness Mohammed bin Salman, Crown Prince and Chairman of the NEOM Company Board of Directors.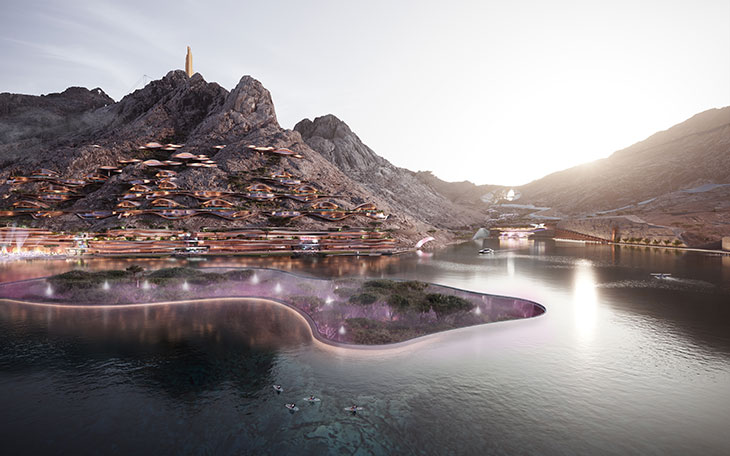 RELATED: Saudi Arabia Announced 170 km Long Futuristic Vertical City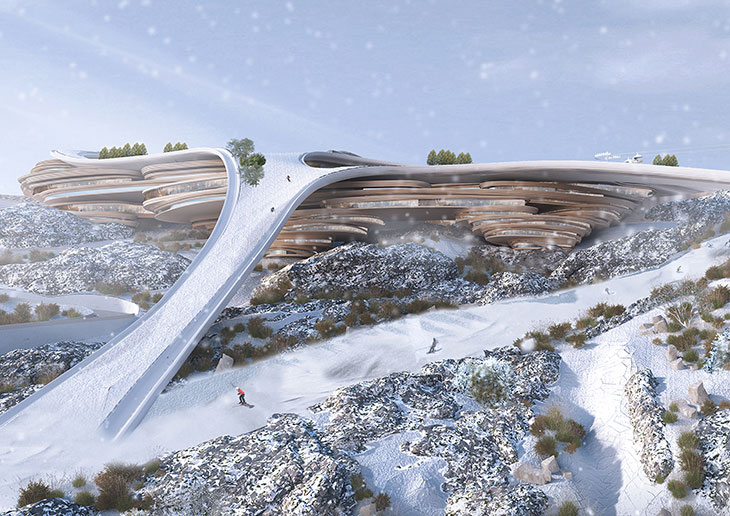 With many sports, art, music, cultural festivals and a range of recreational activities, Trojena will enrich the lives and enhance the well-being of residents and visitors. It is expected to attract 700,000 visitors and 7,000 permanent residents by 2030.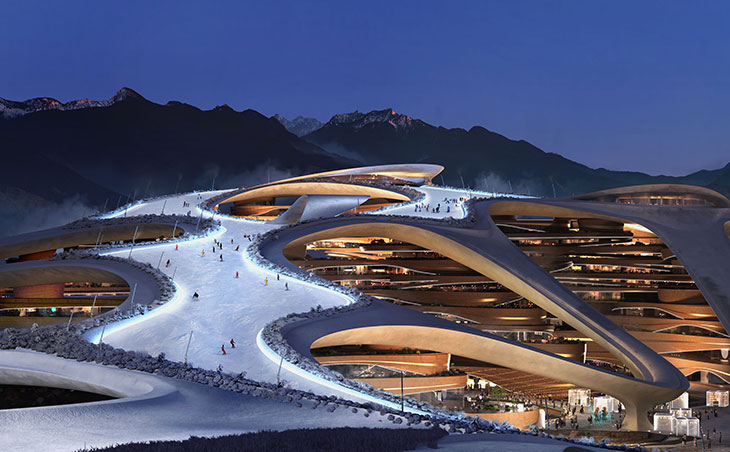 TROJENA represents NEOM's values and bold plans as a land where nature and innovative technologies come together to form a unique global experience. This new development is a major contribution to achieving NEOM's long-term ambitions by adhering to the principles of sustainabilityand utilizing state-of-the-art technology and engineering, across various disciplines, to make NEOM an all-round and attractive world-class destination. – said NEOM CEO Nadhmi Al-Nasr.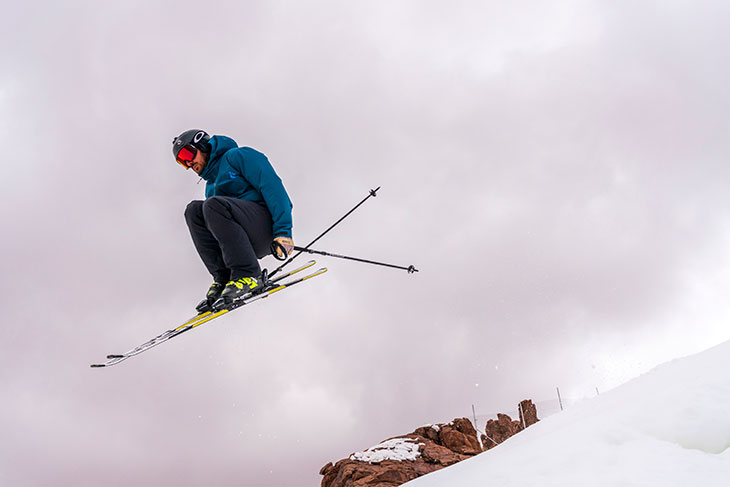 Developed in accordance with principles and practices of sustainable tourism, all construction activity will adhere to NEOM's strict environmental principles, which include a commitment to minimize disruption to the local ecology and to ensure long-term sustainability.