Rap icon Nicki Minaj takes the cover story of i-D Magazine's Winter 2022 The Royalty edition lensed by fashion photographer Luis Alberto Rodriguez. In charge of styling was Carlos Nazario, with set design from Spencer Vrooman, casting direction by Samuel Ellis Scheinman for DMCASTING, and production by Rosco Production. Beauty is work of hair stylist Jacob Dillon, manicurist Yvett Garcia, and pedicurist Michelle Escalera. For the story Nicki is wearing selected pieces from Schiaparelli Haute Couture, Miscreants, Wolford, Saint Laurent by Anthony Vaccarello, Area, R13, Amina Muaddi, Alaïa, and Monika Chiang.
RELATED: STORMZY STARS IN I-D MAGAZINE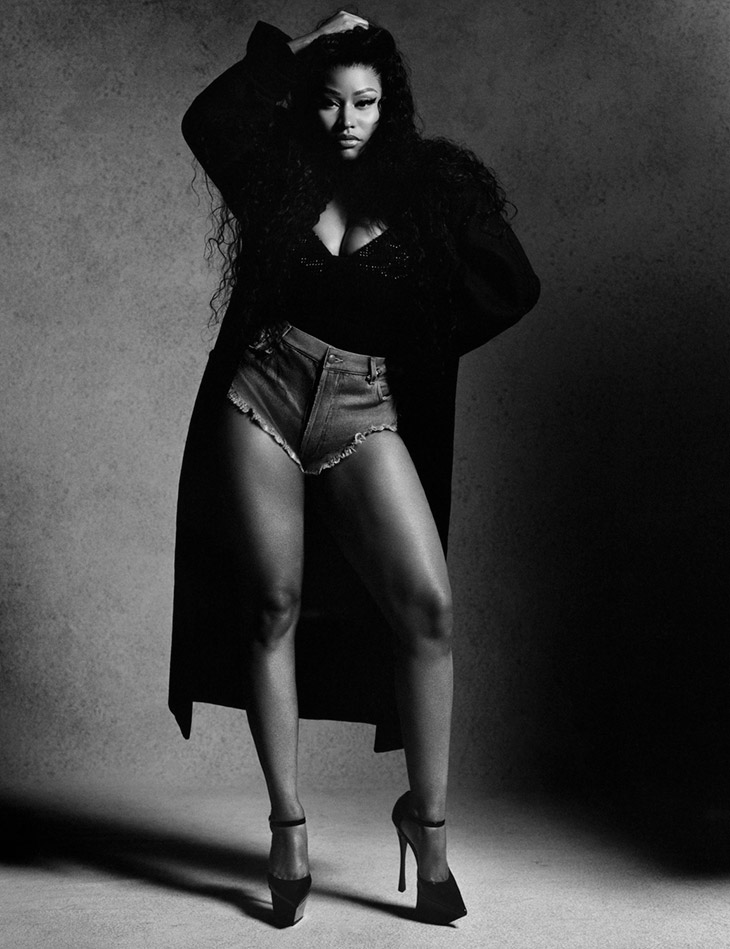 Well, there's a huge misconception with people who come across as outspoken. The misconception is that we're so strong. Just because a person fights back, doesn't mean they're not afraid. I have suppressed years' worth of things that I've wanted to say. People have lied about me, and I didn't respond. There's always been a level of fear there because this is a business. This is not walking down the block and jumping double dutch. This is a job. And the same way people at a nine-to-five can lose their job, and won't be able to pay their bills, an artist can lose their job. They can lose their spot; they can lose their money. So, there's always some reservation there. But I've decided that I have to speak up now. You know, I see the hip-hop community praise so many other people for speaking up for themselves, but for some reason they seem to have an issue when I do it. Once I realised that there's that double standard, I decided I don't give a shit anymore. The last part of it is that if I never rap again, I will still leave this earth as an icon. I guess there is a little less fear now at this point in my career because I realise that my fans aren't going anywhere. I've paid my dues.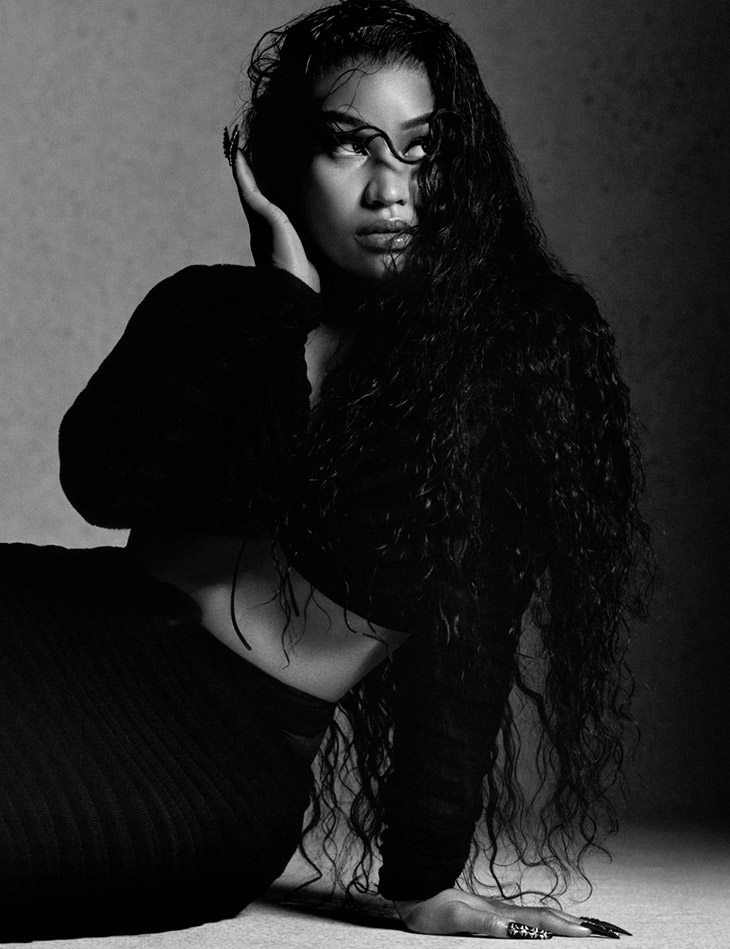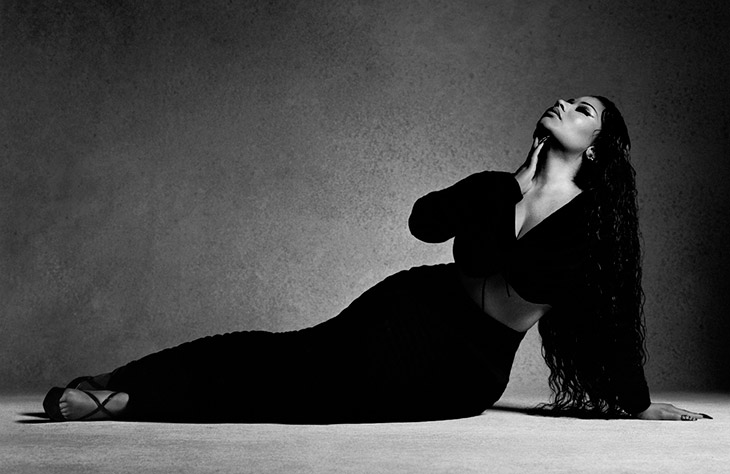 There's always been a lack of representation for Black women: as soon as you start becoming famous, you owe it to the entire culture to say things that other Black women can repeat to make themselves feel great. When you grow up and you're only seeing people that look a certain way on the covers of magazines, in the movies and on TV, you can start feeling, 'Am I not good enough?' It comes from performing as well. Once you see the look on people's faces when they're singing your lyrics back to you, and the confidence and happiness they're having, it makes you want to always empower girls to feel, 'Yo, I don't need a guy for anything. I can put my mind to anything I need to do, and do it just as well as the men on my own.' – Nicki Minaj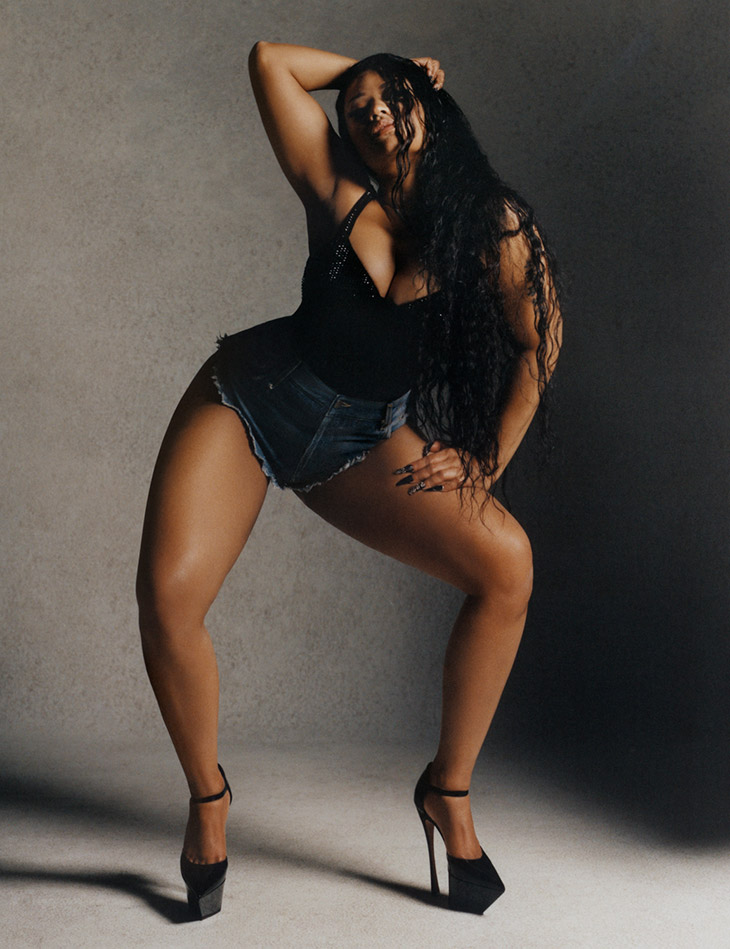 i-D Magazine's Royalty Issue will be available from November 17th.
Photography © Luis Alberto Rodriguez for i-D Magazine, read more at i-d.vice.com