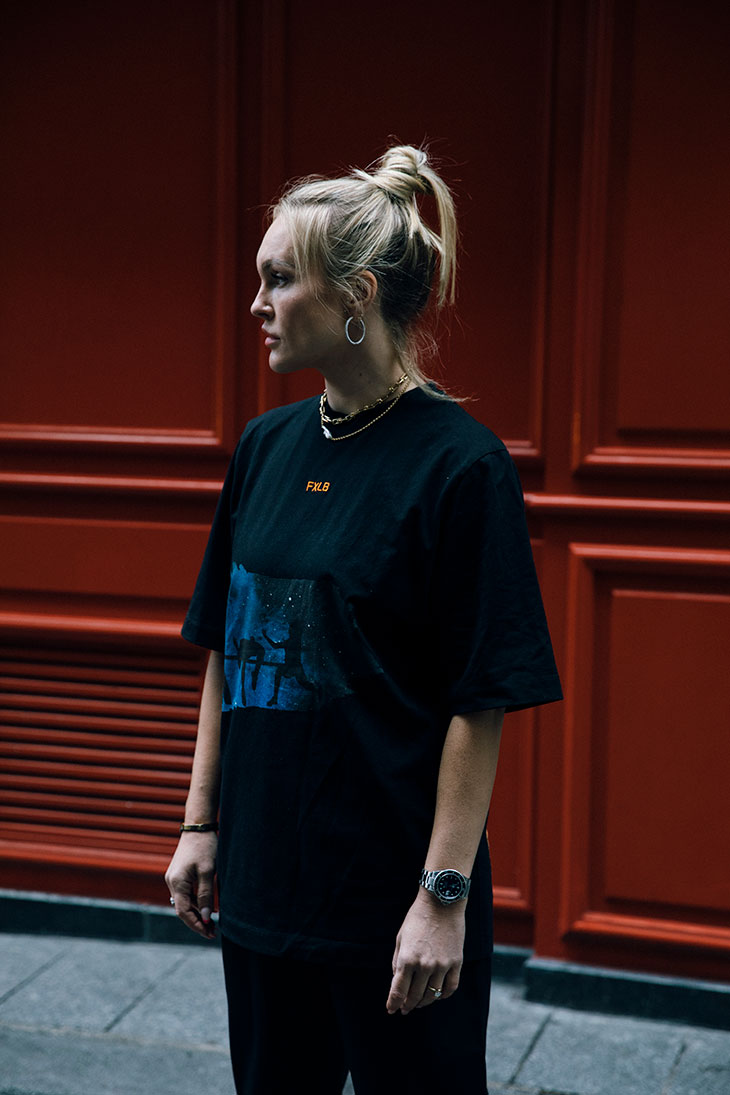 In FOXYLAB's world fashion and art don't exist separately, they have to be together. A creative laboratory that makes art wearable, FOXYLAB New York merges art and fashion. It regularly collaborates with artists and athletes and serves as a go to source for inspiration and discovery of world creative talents.
DSCENE Magazine's Fashion Director, Katarina Doric, sits down with Foxylab's founder Oxana De Castro to talk about the beginnings, design inspirations and future plans.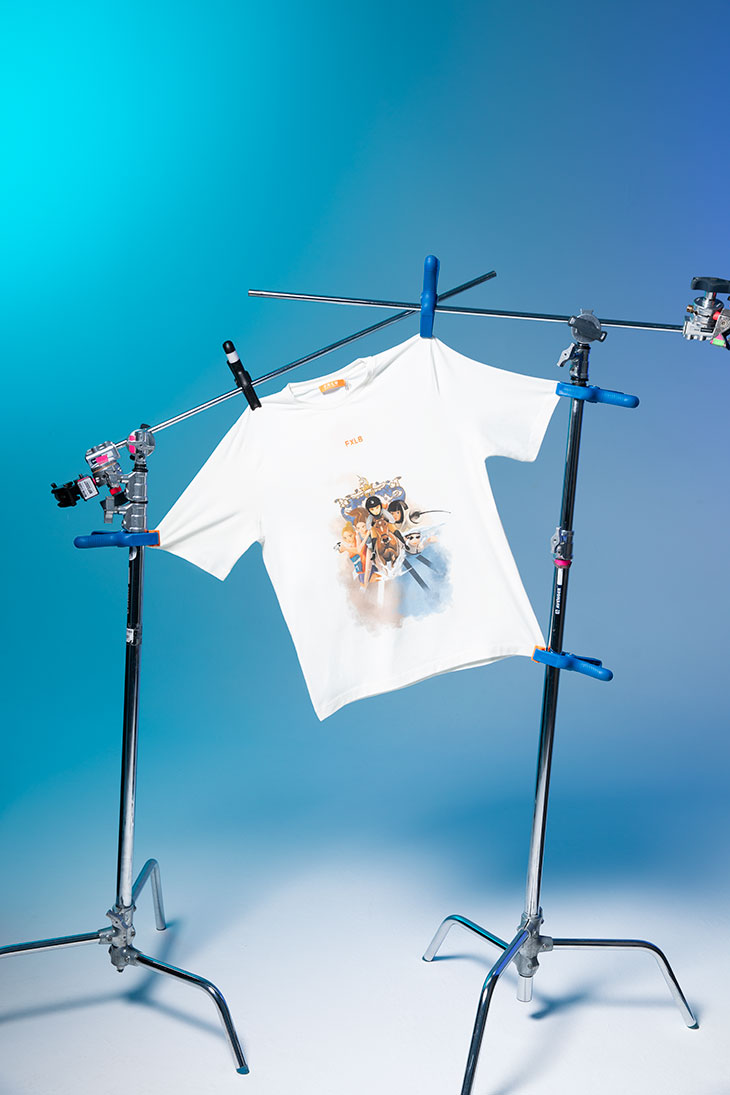 Tell us about your background. I have an extensive background in real estate and construction up until I started my clothing brand FOXYLAB NEW YORK, which has grown by now into a creative laboratory that works with artists. About a year ago I co-founded a French café in Florida (Le Petit Poussin) however, my main concentration stays on FOXYLAB. Ilike to consider myself as an entrepreneur. I enjoy building something up from the ground. I learn from it and I grow with it.
Our goal is to make "artwear" a new form of clothing. For us, "artwear" is more than just a form of clothing – it's a 360-degree lifestyle that celebrates free expression.
How did FOXYLAB get started? Living in New York for many years, the melting pot for art and fashion, I've got inspired with both, so by combining them into FOXYLAB NEW YORK, I found myself. I wanted clothes with deep meaning and authenticity and created this brand to do that. Then we launched a digital magazine that covers subjects of art and fashion, clothing brand grew into the creative laboratory. Looking back when I worked in construction, I remember many people joked that I should be in the field of fashion or something artsy. I guess they were right.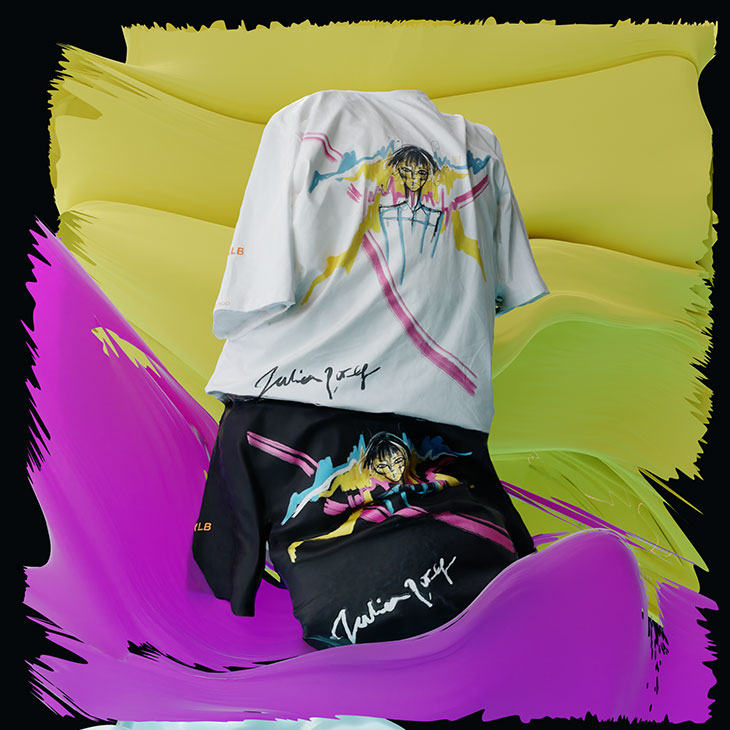 What's the philosophy behind FOXYLAB? Art is at the core of our DNA, because if it weren't for art, the platform wouldn't have been created. Many brands collaborate with artists to differentiate their collections and intersect with other industries. We do this essentially, because in our world fashion and art don't exist separately, they have to be together. At Foxylab we don't use art just to decorate our stuff, we find artists whose style and philosophy reflect global issues and themes we want to highlight and discuss. Our goal is to make "artwear" a new form of clothing. For us, "artwear" is more than just a form of clothing – it's a 360-degree lifestyle that celebrates free expression.
Who and what is your biggest design inspiration?
So many. It can be something completely random, stopping by at the cafe and getting inspired with the interior or the way drinks are served. Surfing the internet and finding a website that just makes you curious to explore. Generally, traveling is a huge source of inspiration. Recently I travelled to Austin, TX. In TX as we know, people are big on the cowboy boots and the hats, so for me seeing that culture was inspiring. I found few amazing stores where they handmade the pieces and to me that was so authentic and became the highlight the trip.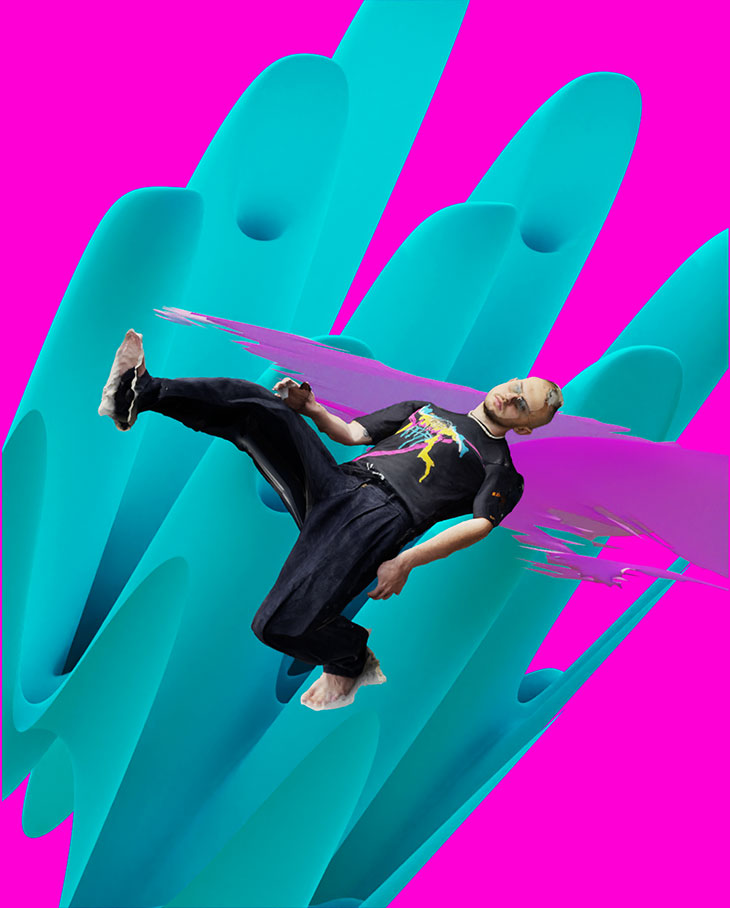 You often collaborate with world's top athletes and artists. What is the relationship between art and sports? We have done one drop in collaboration with world's athletes and artists, which was inspired by the Olympics in Tokyo. Disclosing Athletes Creativity is the first and one-of-a-kind capsule collection completed in collaboration with world's top athletes and artists. FOXYLAB NEW YORK aimed to challenge the imagination of athletes and extract the pure ideas inspired by their lifestyle and professional career in sports. Each athlete was assigned an artist in order to embody their ideas within unique personal designs. When put together, sport and art prove that they are both moved by creativity of the performers, and their common work leads to extraordinary results.
Who are the artists and athletes you worked with? FOXYLAB NEW YORK interviewed around 100 athletes from all over the planet, before the six allies were selected, those who compete with daring expression and introduce innovativeness into their sports, like true artists. Introduced below are the pairs of athletes and artists that we worked together.
Rebecca Silva (beach volleyball, Brazil) and Meir Srebiansky (France);
Rebecca Silva is a descendant of the seaside city Fortaleza, in Brazil. She was awarded the Best Pass of the Year at the Brazilian Championship and represented Brasil on Olimpic Games in Tokyo. She is also a fan of strong, vibrant colors, which is why she worked in a pair with Meir Srebriansky, a French-originated abstract artist based in New York, whose signature artwork includes large pieces made of colorful asymmetric resin.
Ulyana Batashova (modern pentathlon, Russia) and Felix Nguyen (Germany)
Ulyana Batashova is a Russian athlete, who is broadly known not only for her multiple international titles in modern pentathlon, but also entrepreneurship. She was part of Tokyo Olympics. She worked in pair with Vietnamese-German artist Felix Nguyen, whose tender narrative style expressed Ulyana's compelling story in detail, highlighting the kind heart embedded under the strong spirit.
Dominique Jones (3×3 basketball, USA) and Edward Acosta (Puerto Rico)
Dominique Jones is from Harlem. As a member of the USA 3×3 National Team, a 5'9 guard, finished 3-2 at the 2021 FIBA 3×3 Olympic Qualifying Tournament. He loves fashion, and he compares fashion with himself. He worked with FOXYLAB NEW YORK former contributor Edward Acosta, because they share the same values of Harlem iconic culture, when it comes to fashion, music and art, which has also been a big part of Edward's inspiration source. Acosta's avant-garde bold style became beneficial in portraying Dominique's appreciation of simple but important things in life, such as family, origins, and basketball.
Jestena Mattson (athletics, USA) and Moko (Croatia)
Jestena Mattson is a former Fresno State Bulldog, 2x NCAA All-America, who represented team USA at the World University Games in Naples, Italy, and placed 8th , became a 4x Mountain West Champion and 7th at 2020 USA Indoor Nationals in the Pentathlon. Jestena has always been into arts and fashion. In future, Jestena plans to open her athletic-wear brand to support young athletes. She was matched with Croatian artist Moko, because of Moko's ability to capture the most powerful details. After getting to know Jestena closer, Moko discovered a hook to authenticity that ended up being a perfect representation of Jestena's character in sports and life.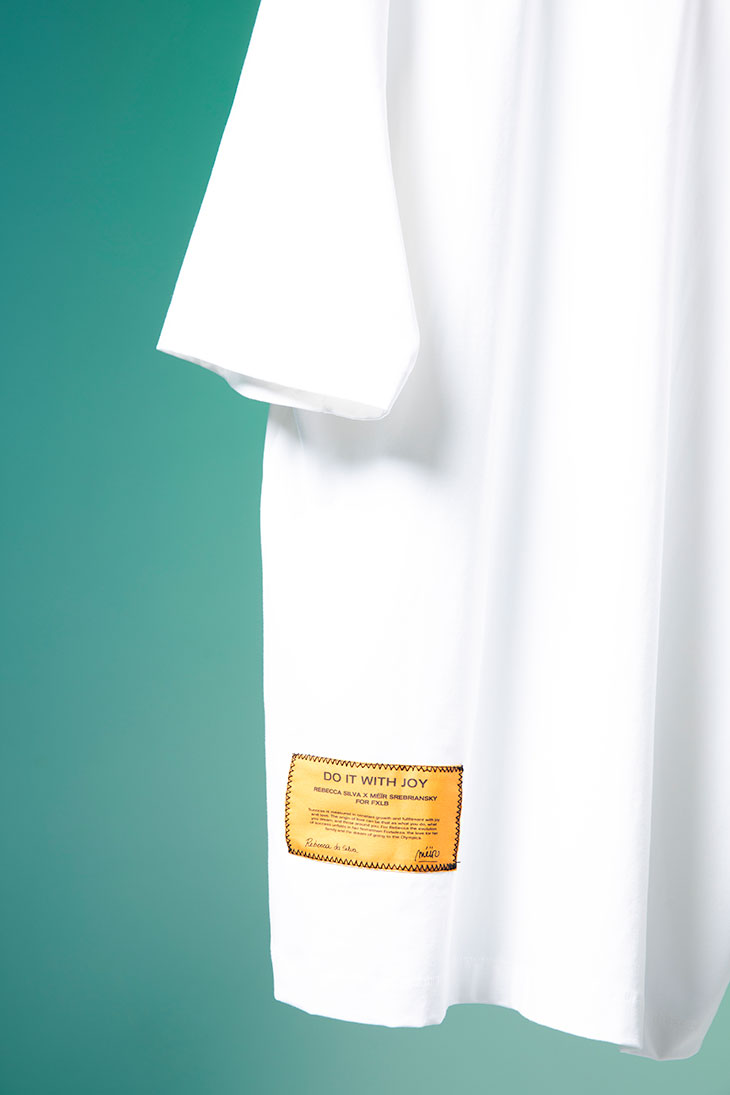 Eythora Thorsdottir (artistic gymnastics, Netherlands) and Marcello Silvestre (Italy)
At the Summer Olympic Games of 2016 in Rio, 17-year old Eythora Thorsdottir made history along with her team, placing 7th – a humble achievement, which has never been accomplished by any other team of gymnasts in the Netherlands before. She always appreciated arts and fashion, her preferable colors are lilac, blue, and red. Eythora's pair, an admirer of skillful Renaissance artists who captured moving objects in a block of hard marble, Marcello Silvestre is a 3D artist, with his work he draws attention to
the virtual world and space, controlled only by fantasies. They both appreciate the beauty ofmovement, and are sure that movement is the most powerful expression of self.
Vladlena Bobrovnikova (handball, Russia) and Elena Smith (UK)
Vladlena Bobrovnikova led her team to a triumphal victory at the 2016 Olympics in Rio, and this year she is back to get one more Olympic gold medal in Tokyo. In 2020 she entered the All Star Team, as the best Left Back at the EHF European Handball Championship. For her, handball is true art that she devoted a lifetime to, and working with a British illustrator Elena Smith, whose art contains a lot of powerful expressions and hidden interpretations of global issues, helped her to frame her position and inspiration coming from a game of handball in the most confident and assertive light.
How did your collaboration with celebrated fashion illustrator Talia Zoref come about? Before the drop we were working on the project, where we created a dress that was hand-painted by Talia Zoref. After that we decided that we are going to work on the full drop together.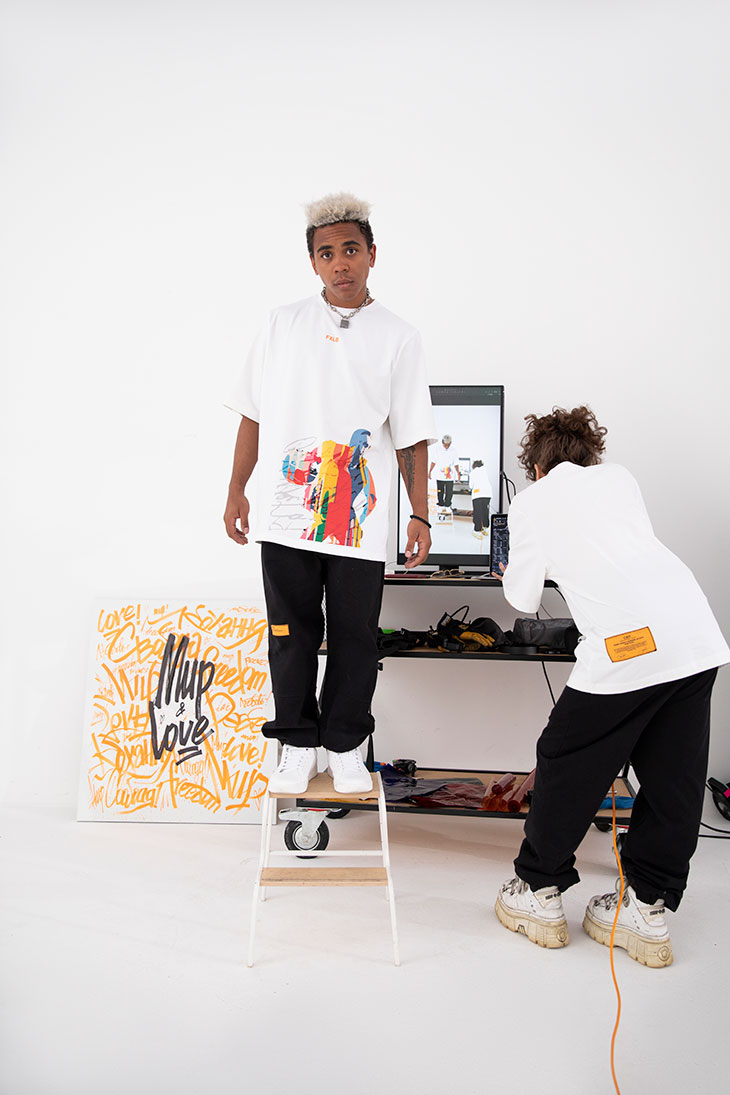 What's the inspiration behind the "TIED HEART" collection? "TIED HEART" is a respect note to creatives for their never-ending fights with their burns. In simple CMYK.
At Foxylab we don't use art just to decorate our stuff, we find artists whose style and philosophy reflect global issues and themes we want to highlight and discuss.
While working on the collection you used 3d scan technology. Tell us a bit about it. When creating this drop, we decided to step away from traditional methods of commercial visualization and concentrate on the message the campaign delivers. Some creators must be familiar with the sense of total delusional burnout. When we asked our producer to share such an experience, he showed us his 3D scanned distorted face and said it was the most accurate visualization of it. The idea caught on fire and FOXYLAB decided to put the creative team in an artificial reality to fight their own thoughts represented as the strokes. The scans come alive in your eyes. They'd fight in their head or stare at a point endlessly.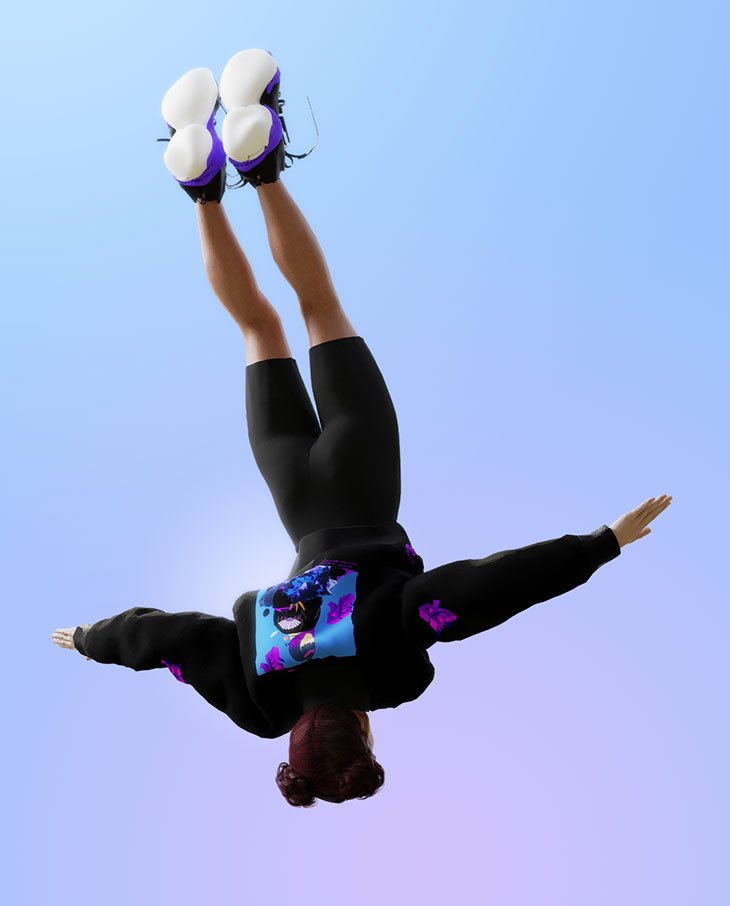 There are also one of a kind historical dresses from Talia Zoref and Diaa Allam included in this drop. What's the story behind it? In this drop one can find two "one of a kind" dresses hand-painted by Talia Zoref (Israel) and Diaa Allam (UAE). These two dresses are an important part of the historical issues of two fashion magazines from Israel (Laisha) and the UAE (L'officiel) when they joined their forces for a historic cover collaboration celebrating talents from both countries. As this collaboration is an important sign of progress and revealed new potential in the world, we went even further: we took the dresses and 3D scanned them on male models. As we don't differentiate between male and female clothes, we still can't get why one man can wear a piece of cloth of a certain shape and another one can't.This way we welcomed the dresses from Talia Zoref and Diaa Allam to FOXYLAB's Universe.
Who would you like to collaborate with next? Currently we have few artists already lined up for the future drops. But besides them I really want to collaborate with a digital artist as well as a Dj.
What are your interests outside of fashion? Outside of fashion, my first interest is art. I can't put one higher than another. Otherwise, I am very interested in the spiritual development and practices interconnected with that.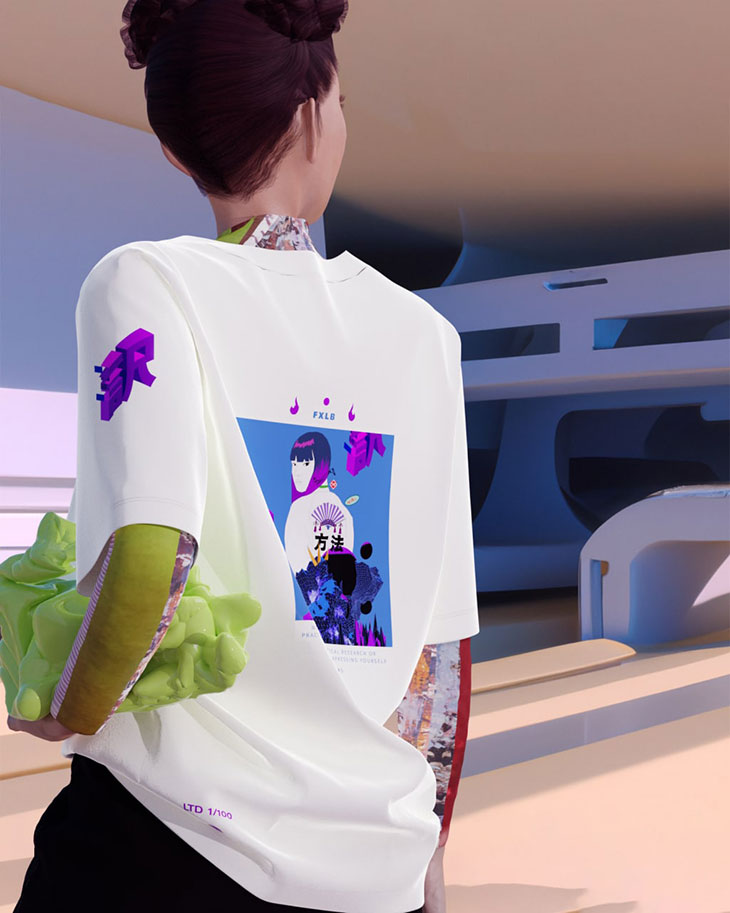 Who do you follow on Instagram and why? Mostly accounts that interconnected with art and fashion. I follow many galleries, many artists, some celebrities and mags, few comedians to break up my day and some accounts about New York Culture to be aware of what's going on in the city.
What do you listen to? I watch and listen lots of YouTube channels that talk about spiritual growth, self-development and psychology. Those are some of the tools that help me to deal with stress and remind me about the larger picture.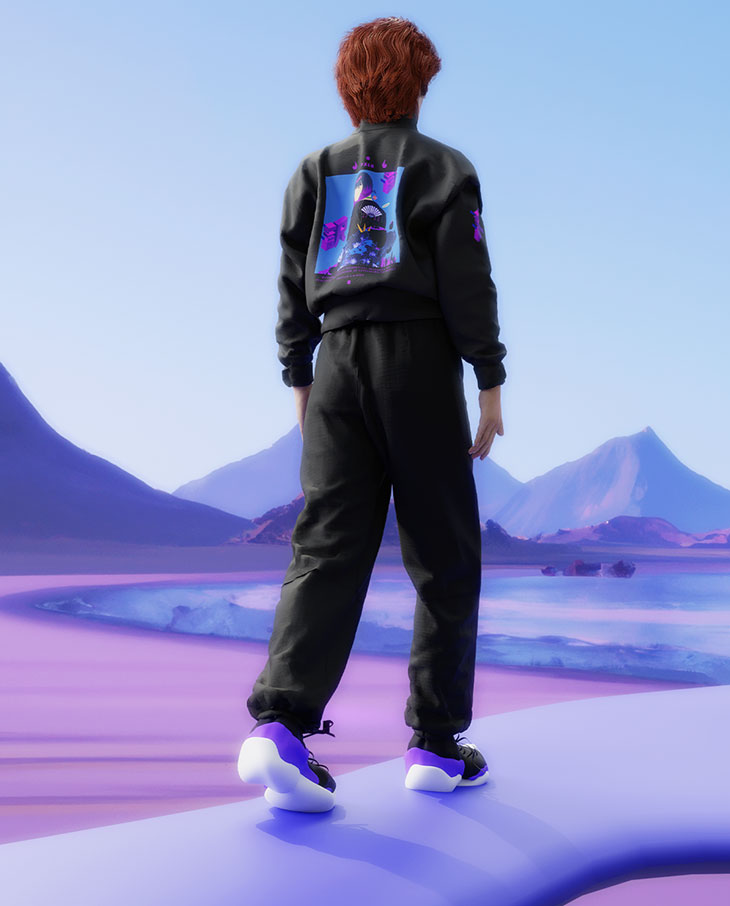 What's the next move for you? What are you working on? We are about to launch a BLUE METHOD drop that is seen through the prism of VR space and 3D avatars instead of the traditional models. Through this Foxylab's metaverse space that is going to be available through Spatial, the customer will be able to experiences a new surrealistic reality designed in symbiosis with nature. The advantages of the virtual reality that it allows people to experience the features of the collection in various manifestations. Individual can touch and twist items, while avatars show the collection from all the possible angles that is difficult to show with classic models.
This drop broadens the horizons of the fashion and art worlds and merges the metaverse and physical world in one while creating the most unique, personalized and entertaining experience for the customer. Each clothing item exists in the physical world as well as in the metaverse.
Follow Oxana De Castro on Instagram – @oxy_newyork
IG brand @foxylab.newyork
IG mag @fxlb_mag
Foxylabny.com
Spatial: Blue Method by Foxylab (available Jan 1st)