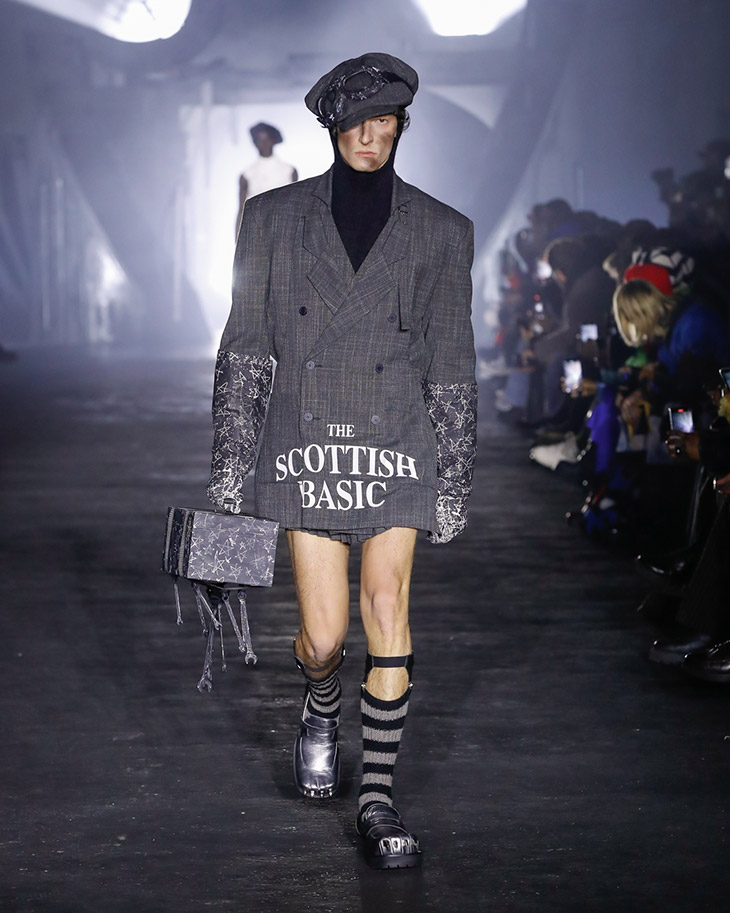 London-based fashion brand CHARLES JEFFREY LOVERBOY unveiled its Fall Winter 2023.24 Collection that was inspired by the work of Scottish artist and playwright John Byrne, on Sunday, January 15th, during the ongoing Milan Fashion Week. The collection titled The Engine Room pays tribute to Byrne's 1987 play The Slab Boys Trilogy. The collection tells a story of a floating city in the sky named Ajüka. Entry to Ajüka must be earned, and is only granted through working long, gruelling hours in The Engine Room – a murky underworld filled with toxic fumes, haphazard machinery and labyrinthine walkways. The workers, scooped up from the wasteland below, keep the city afloat, and the best ones are granted citizenship and the chance of a fresh start. But not everyone is that lucky, many spend a lifetime toiling there, trying and failing to escape, losing their minds in the process. With the collection that features three parts: Workers, Posers, and Snakes, designer celebrates Scotland, workers, and the renaissance.
FALL WINTER 2023.24 MENSWEAR COLLECTIONS
"First we meet the Workers. Bedecked in warm layers, protective gear and reworked staples, their outfits reflect their arduous conditions they endure. Unexpected embellishments recall the trinkets made by magpie-eyed mudlarkers, highlighting the Workers' ingenuity in the face of adversity." – shares Charles Jeffrey Loverboy talking about the collection.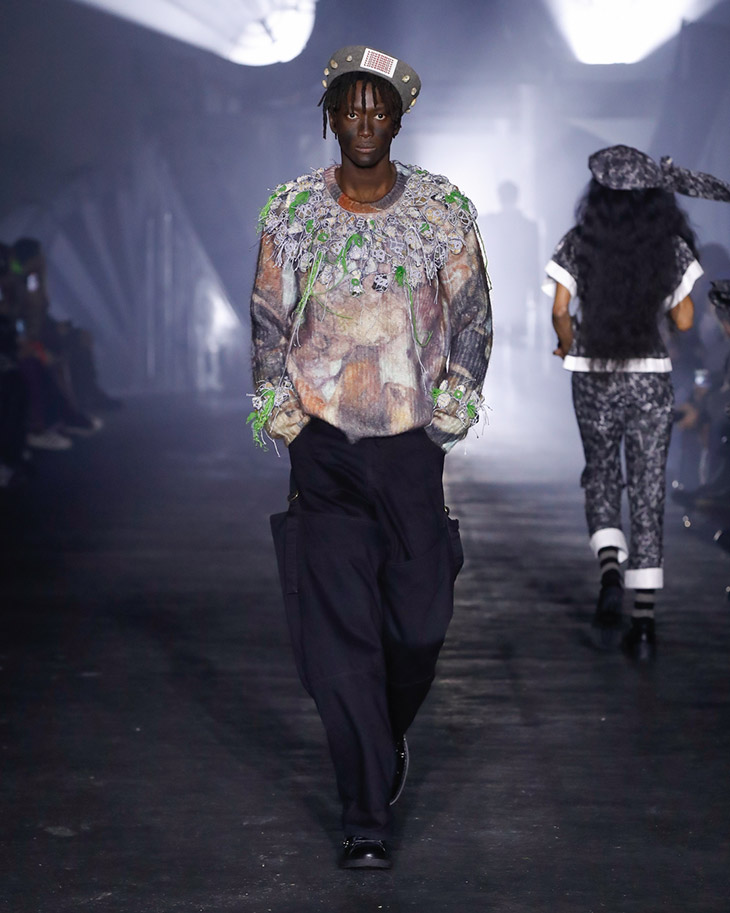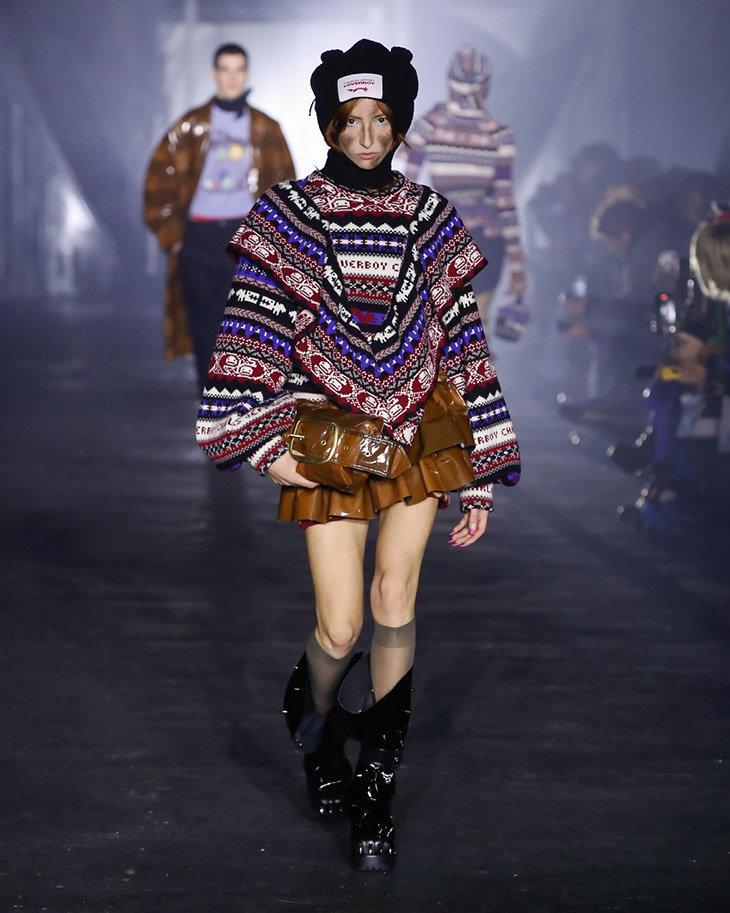 Part two introduces us to the Posers, former workers who now set the sartorial agenda in Ajuka, populating the city's many luxury boutiques. Sleek tailoring, oversized ruffles and ornate prints characterise their clothing, alongside fearsome, claw-footed footwear.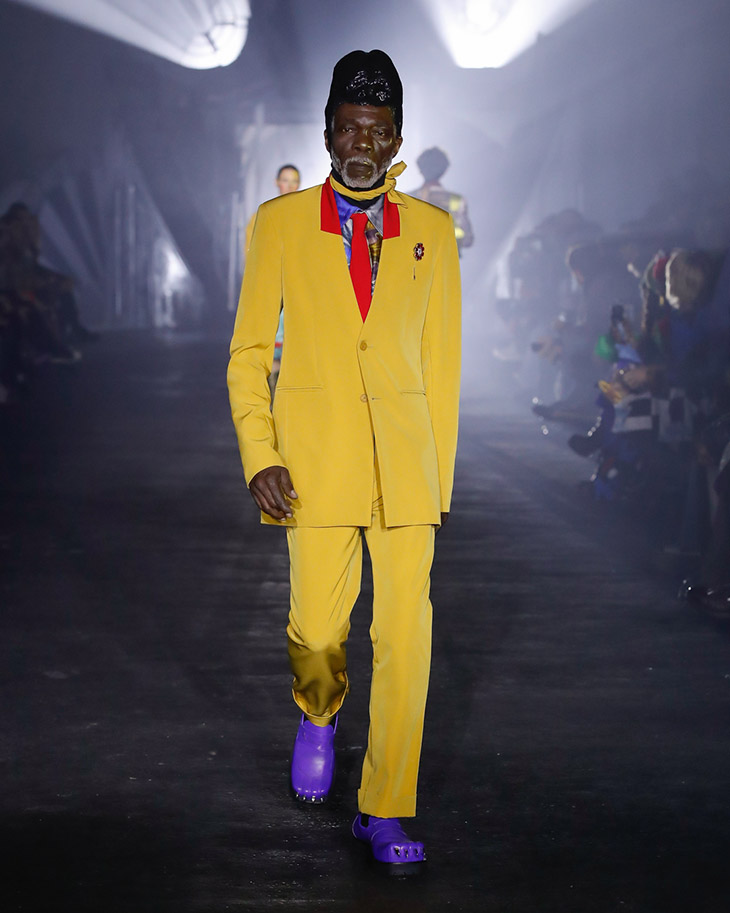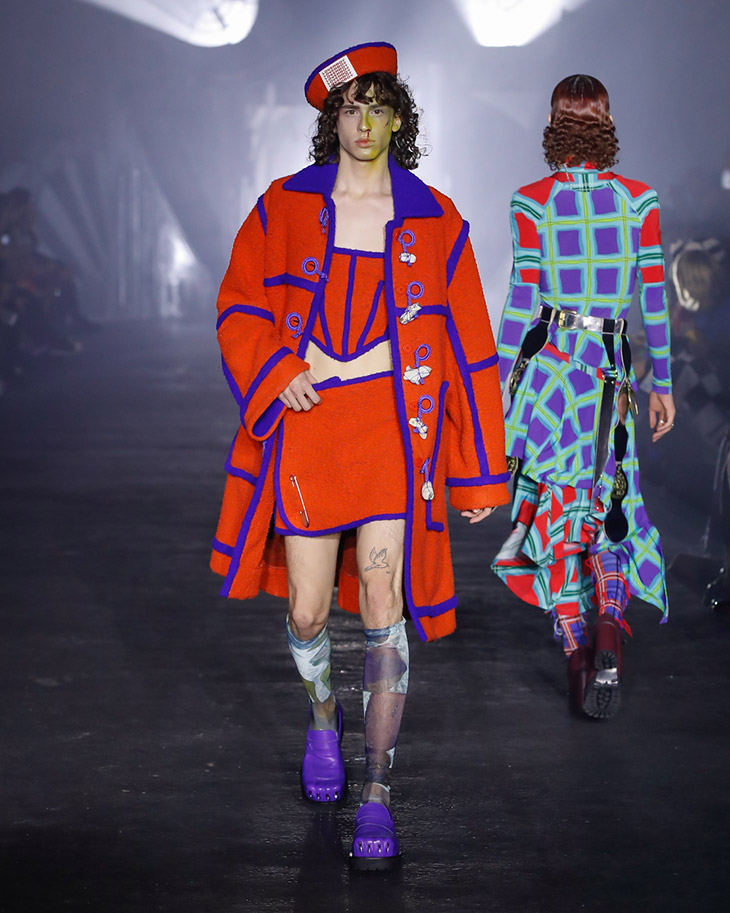 Finally, we meet the Snakes, Ajuka's arch gossip merchants who disseminate the city's news. Their uniform is heavily influenced by the tools of their trade and their medium of choice – the newspaper. A desaturated palette provides a base for tailored tweeds and a scribbled star motif, later giving way to stark, soulless white and newsprint accents." – from Charles Jeffrey Loverboy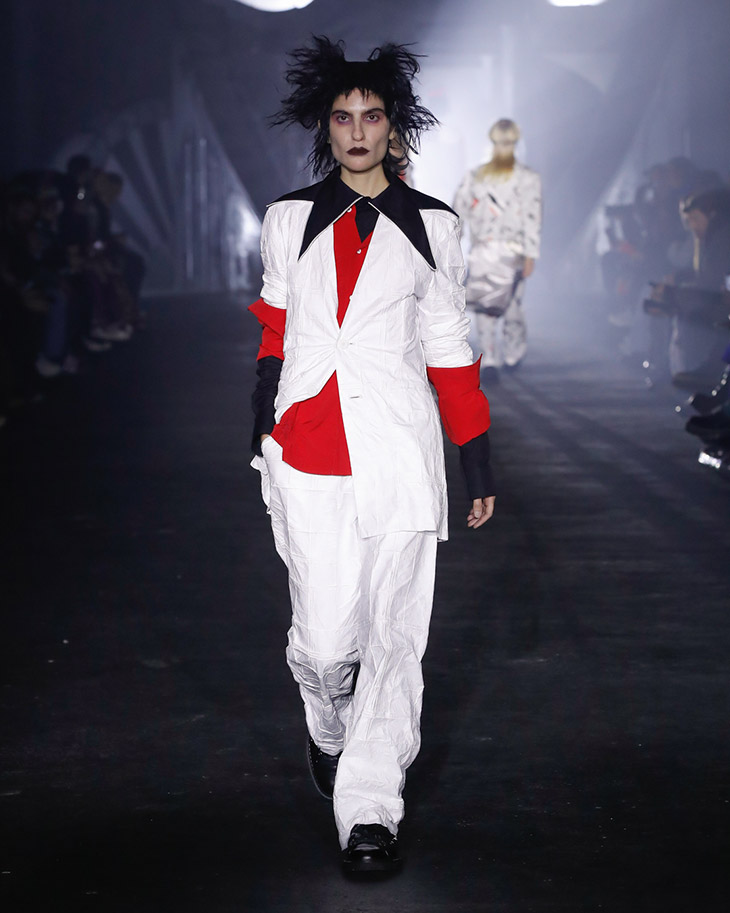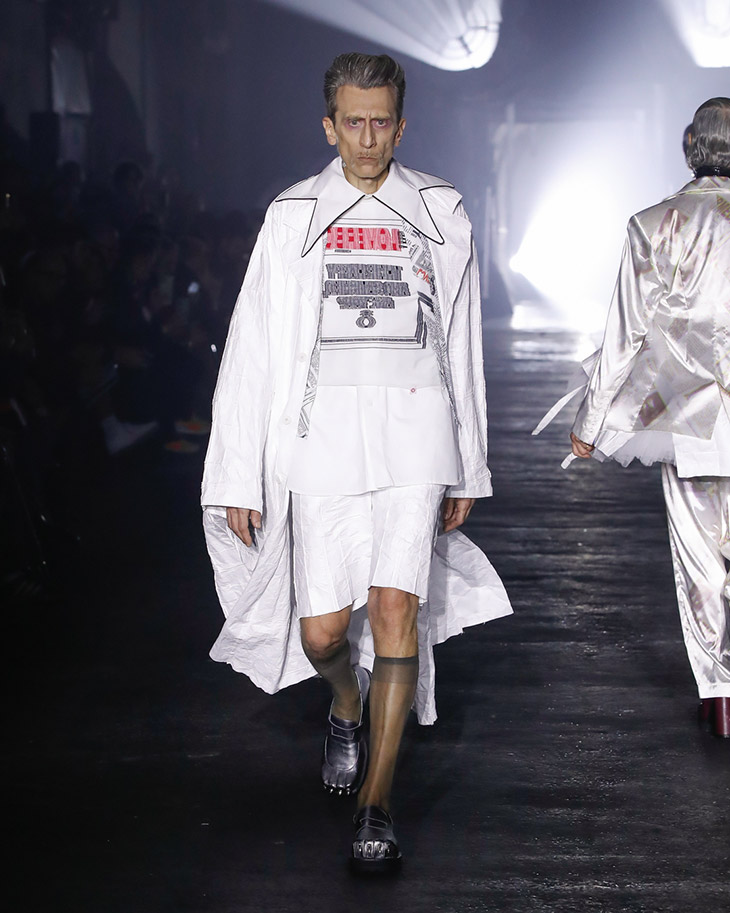 Discover all the looks from Charles Jeffrey Loverboy Fall Winter 2023 runway collection in our gallery: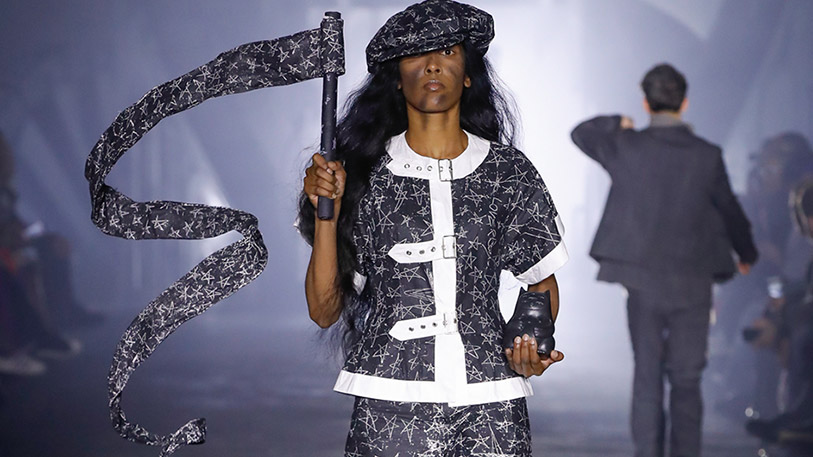 Creative Director – Charles Jeffrey
Stylist – Ben Schofield
Set Designer – David Curtis-Ring
Casting – Sabrina Mastrangelo Street People Casting
Hair – Claire Moore for Wella
Make-Up – Terry Barber for Mac Cosmetics
Movement Director – Kate Coyne
Production – Daniel Hettmann
Lighting – Hydra Design
Runway Soundtrack – Oliver Sim "Sensitive Child" Char