Bernard Arnault, Chairman and CEO of LVMH, has made changes to the top management at his luxury goods company. By appointing his daughter Delphine Arnault to oversee DIOR and appointing a new leader for Louis Vuitton, he has tightened his family's control over the company. Michael Burke, 65, the longtime CEO of Louis Vuitton, will be replaced by Pietro Beccari, who has been the head of Dior since 2018. Following a significant reorganization at the conglomerate responsible for the brands Louis Vuitton, Fendi, Givenchy, and Tiffany & Co., the 47-year-old will assume the roles of chair and CEO of the French label in February. Arnault, whose father became the richest man in the world, will leave Louis Vuitton, where she started in 2013 as executive vice president.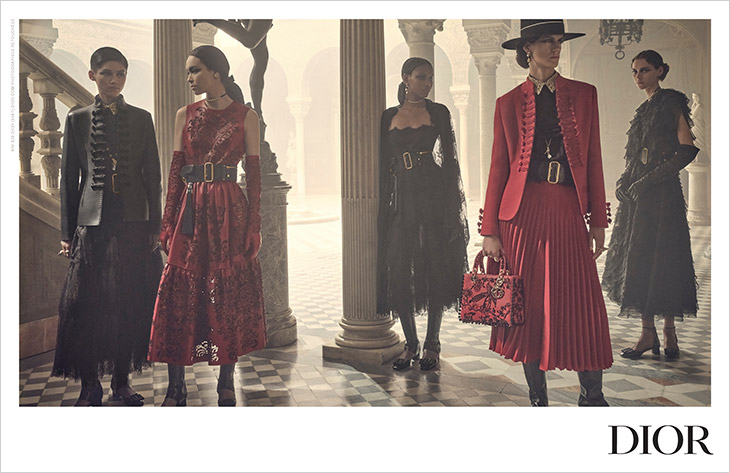 Under her leadership, the desirability of Louis Vuitton products advanced significantly, enabling the brand to regularly set new sales records. Her keen insights and incomparable experience will be decisive assets in driving the ongoing development of Christian Dior. – Bernard Arnault
She joins the label as it attempts to regain the steady expansion it experienced prior to the Covid-19 pandemic. Additionally, the decision was made as Dior, along with the rest of the luxury fashion sector, prepared for a hectic season of important shows and brand-new collections. The brand will debut new menswear, couture, and women's ready-to-wear lines during future Paris Fashion Week events over the course of the next two months. Delphine is no stranger to the fashion business. After spending two years working for the management consulting company McKinsey and attending the London School of Economics, Delphine Arnault joined the family business in 2000. In 2003, she became the first woman and youngest member of the LVMH board when she joined. The appointment signifies Arnault's return to the company she previously worked for in 2001, when she began by developing shoes before progressing to become deputy general manager and corresponding directly with John Galliano, Dior's then creative director.