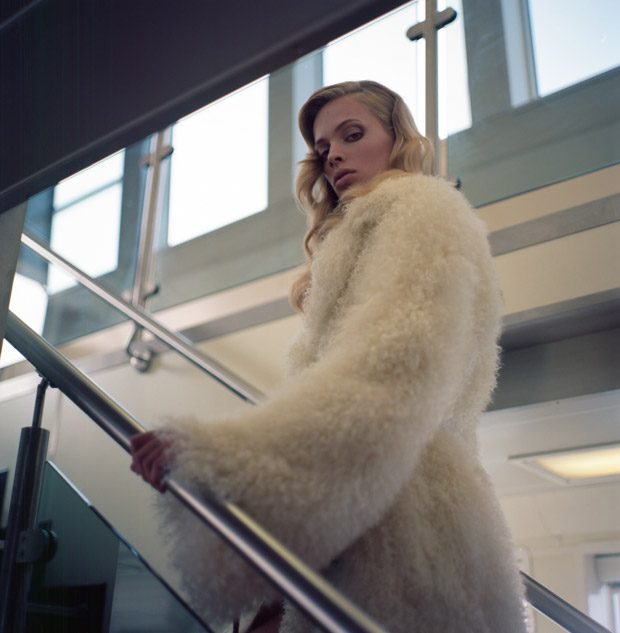 Long flights can make you look and feel less than your best when you arrive at your destination. Your feet may swell, your skin dries, and your eyes puff. Your hair is also not at its prime. It becomes a huge concern when you want to make a great first impression or look good for a special event. How do you look rested and ready and hide the signs of a long flight?
Bring Along a Few Wigs
Your hair is one of the first indicators that you've been on a flight for hours. It loses moisture and starts to look frizzy and unkempt. Because you don't have the time to wash and style it, a wig is an excellent solution. The best part is that you don't have to worry about styling or keeping it in place. Just slip it on, and you're good to go.
Check out a Brazilian wig for sale around you that complements your style. It's best to shop a few days before the trip to get an ideal choice. You can use the wig every time you travel on a long-distance flight or want to hide the signs of fatigue. It's especially helpful because you'll not always have the time to give your hair the attention it requires or know a reliable stylist near your destination.
Keep Your Skin Hydrated
Dry airplane air makes your skin feel tight and uncomfortable. To prevent that, use a lightweight moisturizer with hydrating ingredients such as shea butter or coconut oil. Alternatively, opt for a facial mist or spray moisturizer throughout the flight.
Also, make sure you choose a face cream with hydrating ingredients like glycerin and aloe vera. Carry along a light foundation if you prefer a bit of coverage. It evens out your skin and makes it look more vibrant.
Drinking plenty of fluids is essential, too, as it keeps your skin hydrated and balanced. Avoid alcohol or sugary drinks and opt for warm water or herbal tea. Because of poor circulation, your feet tend to swell when on long flights. However, drinking lots of water might prevent this from happening.
Minimize Dark Circles and Puffiness
The first sign of a long flight is often dark circles and puffiness caused by dehydration, stress, allergies, and insufficient sleep. To reduce puffiness, use an eye cream with moisturizing ingredients like hyaluronic acid or vitamin E. You can also apply cold cucumber slices or chamomile tea bags over the eyes. It soothes tired and puffy eyes, especially if you struggle with insomnia.
Try to sleep as much as you can on your flight and wear an eye mask to block out light. Remember to also clean any makeup on your face before sleeping. The main objective is to keep your eyes relaxed and hydrated, so you look refreshed when you arrive at your destination.
Wear Comfortable Clothing
Sitting in one position for an extended period is uncomfortable and limits blood circulation. Avoid very tight or body-hugging clothes. Instead, opt for a modest outfit such as linen trousers, a cotton shirt, and a blazer. Additionally, wear comfortable shoes such as sneakers or sandals.
A clean pair of socks that's not too tight will keep your feet comfy. Also, ensure everything you wear is made of breathable, natural fabric. Because wrinkles on clothes can make you look tired, opt for wrinkle-free materials and carry a steamer to press out wrinkles if necessary.
Avoid Salts
Salty foods cause bloating and water retention. Avoid salty snacks such as chips or pretzels while on the plane. Also, avoid eating processed and greasy foods when you land at your destination. Instead, choose fresh fruits, lean proteins, and green leafy vegetables.
Taking too much salt on the flight will aggravate puffy eyes and dry skin and make you look tired. It will also make your feet swell, leaving you feeling uncomfortable. Because alcohol also contains salt, avoid it to look fresh and sleep better.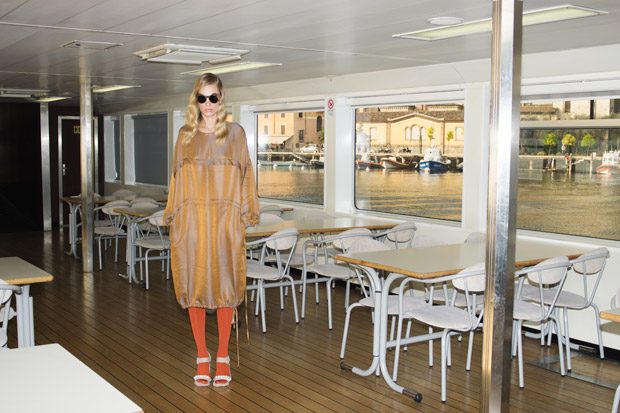 Take Short Walks
Sitting in one position for an extended period will make your feet swell and uncomfortable. Keep yourself active and energized by stretching your legs every hour or so. Walk along the aisle and do some light stretching exercises. Doing so will improve your circulation and make you feel refreshed.
Poor circulation also leads to deep vein thrombosis, a potentially serious health condition. If you're at risk, talk to your doctor before traveling and use compression stockings. They promote blood flow in the legs, reducing swelling.
Drink lots of water and healthy drinks to keep your body hydrated. The frequent walks to the bathroom will keep you active throughout the flight, promoting better blood circulation.
Take Time To Prepare
Without adequate preparation, traveling on a long flight is tiring and uncomfortable, damaging your skin and eyes. It's stressful when you need to look your best when you reach your destination. Try these tips to help you stay fresh and energized even after a long flight. You'll love the results.