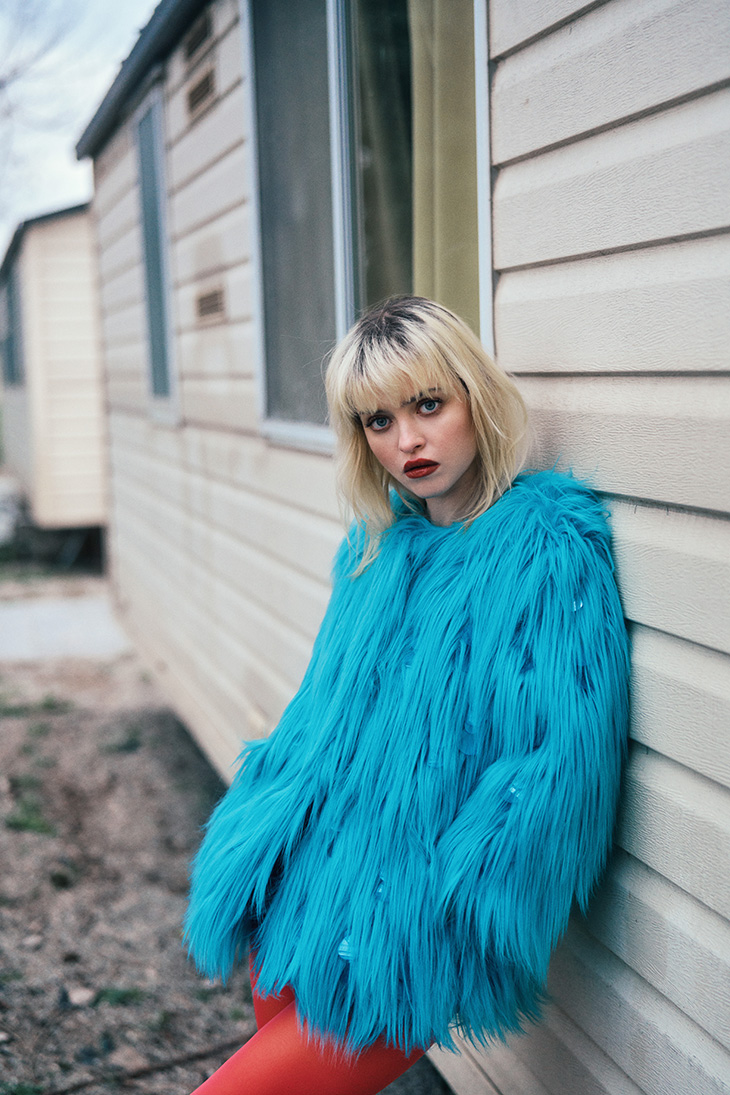 ALABAMA MUSE fall winter 2023 collection was presented during Milano Fashion Week as part of the official schedule with a digital presentation. The label says a romantic story through a lance of photographer Paolo Santambrogio and video director Paolo Zambaldi.
"Fur is not the only thing in the style vocabulary of Alabama Muse, which brings to the show its cashmere and recycled wool knitwear (95% and 5% respectively), enlivened by skilful workmanship – rice stitch, rib and jacquard, Greek motifs with floating threads – to flirt with the fluffy lamb of the necks and shoulders. Like in the long and oversized bomber jacket with faux leather buttons – naturally unisex – and in the shorter one with a zipper, both in three colour variations; in the ethnic gilet where brown joins yellow and peacock or burgundy and pink. Not to mention the accessories: the fox fur hat with or without visor, equipped with a cashmere chin strap to be combined with contrasting gloves and scarves, is joined by the patchwork mummy scarf and the iconic jacquard-knitted cashmere balaclava in opposite colours. Most of the Alabama Muse garments are GRS certified and the manufacturing is Made in Italy," shares Alabama Muse
The collection mixes in retro influence, with contemporary influences.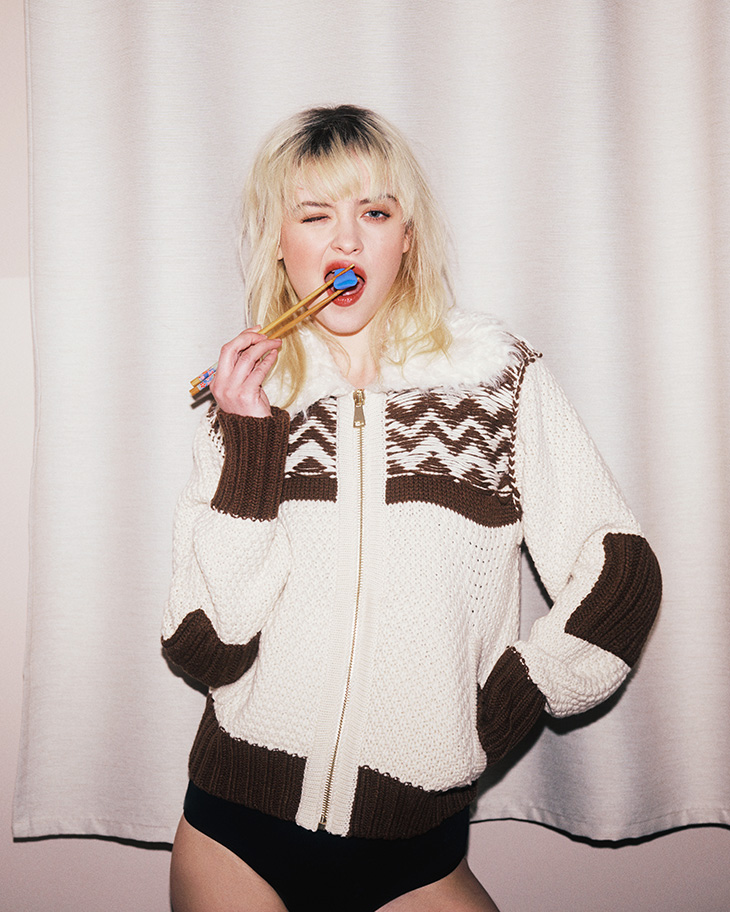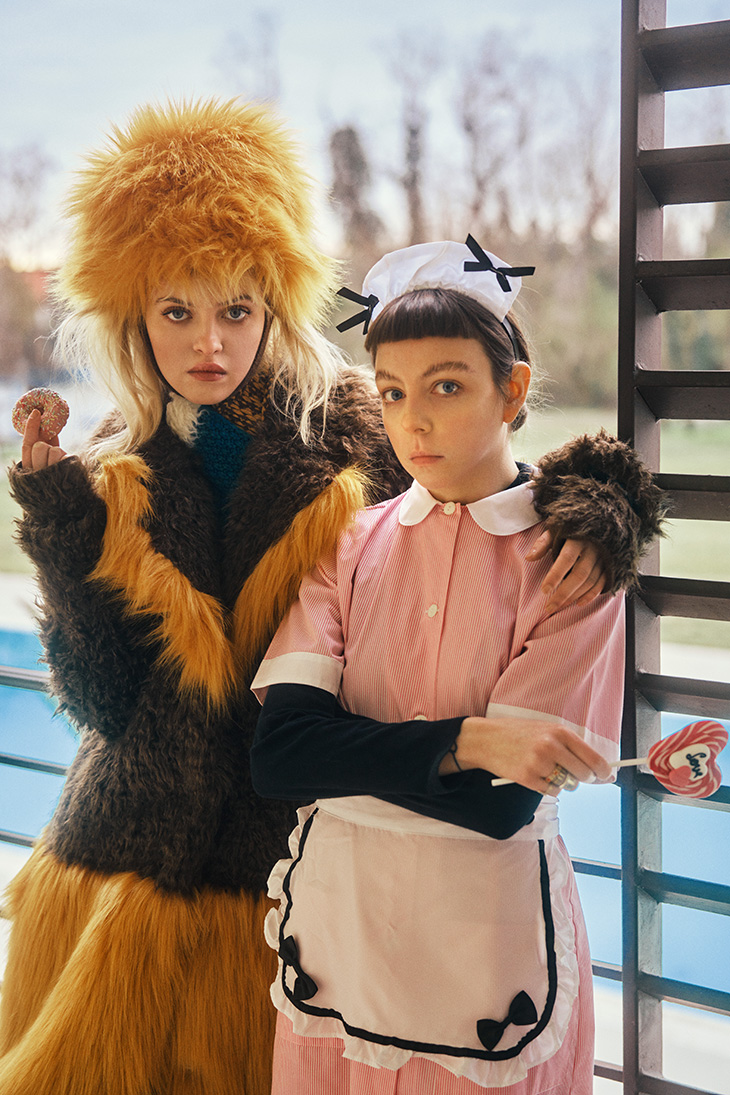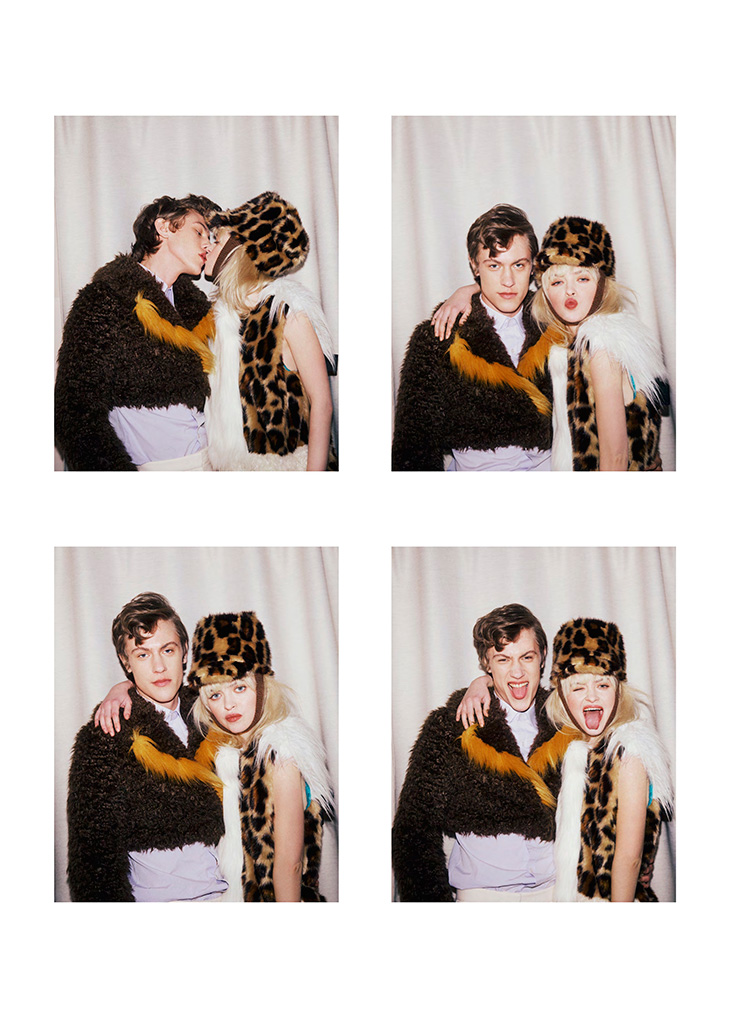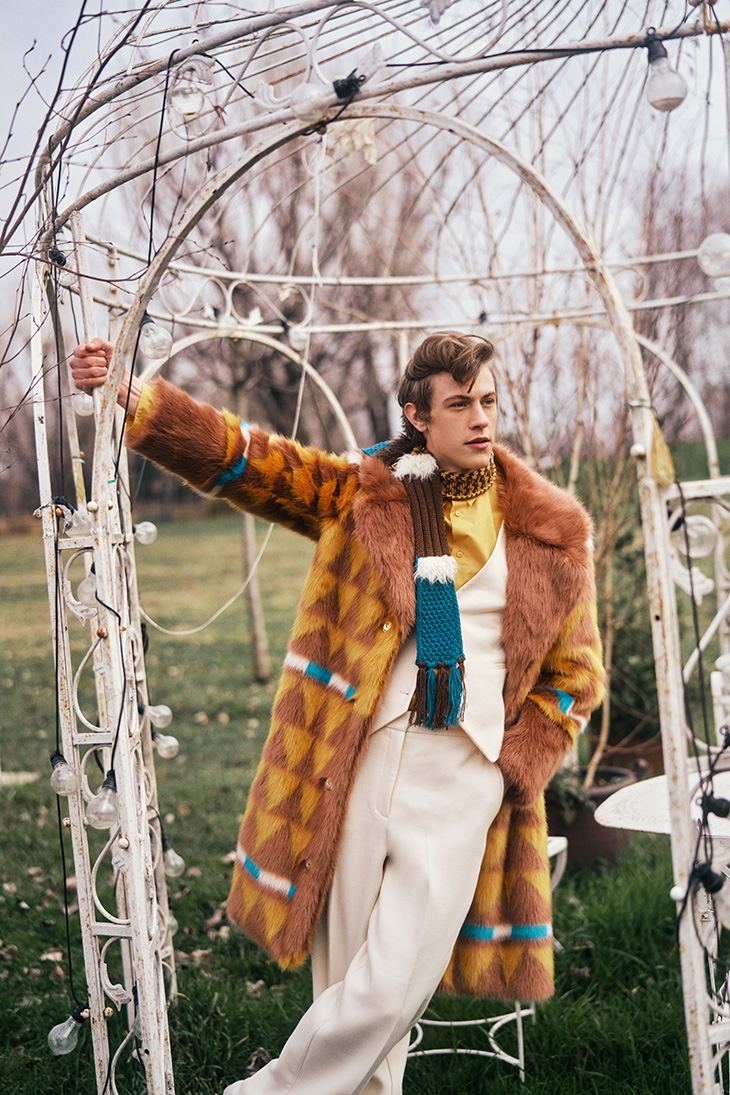 Discover all the looks from Fall Winter 2023 collection in  DSCENE magazine's gallery:
Photographer Paolo Santambrogio at Monkey Bussines Studio
Director Paolo Zambaldi
Sound designer Michael Prado
Iggy Post| Color Grading
Art director and stylist Alice Gentilucci
Makeup and hair Barbara Ciccognani
First styling assistant Filippo Casaroli
Second assistant Costanza Sapuppo
Talents Wera at The Lab Models and Jake Storm Yu Agency