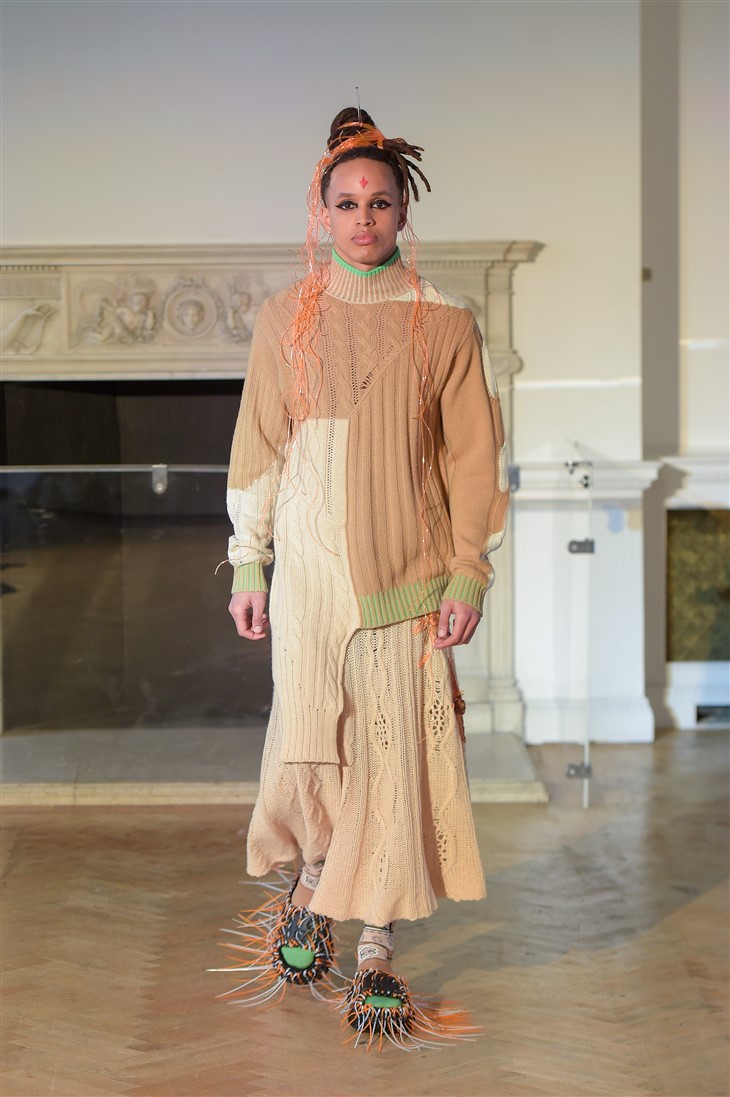 Fashion brand CHAU RISING presented their Fall Winter 2023.24 Womenswear collection, during the recently finsihed London Fashion Week, making it their official debut in London. The Final Wish collection celebrates the 5th anniversary of the brand, taking inspiration from the Chinese saying "extremes must be reversed." From ending, there is new life; from despair, there is hope. This reflects an optimism in the face of even the most difficult challenges, suggesting that something bright and new can emerge from the dark. This message is more broadly reflected in the Chau Rising name, built of the Chinese character "洲" (continents) and "升" (to rise), capturing an image of rising up from the world. Chau Rising envisions this rise as a sun rising in the east and bathing the world in light.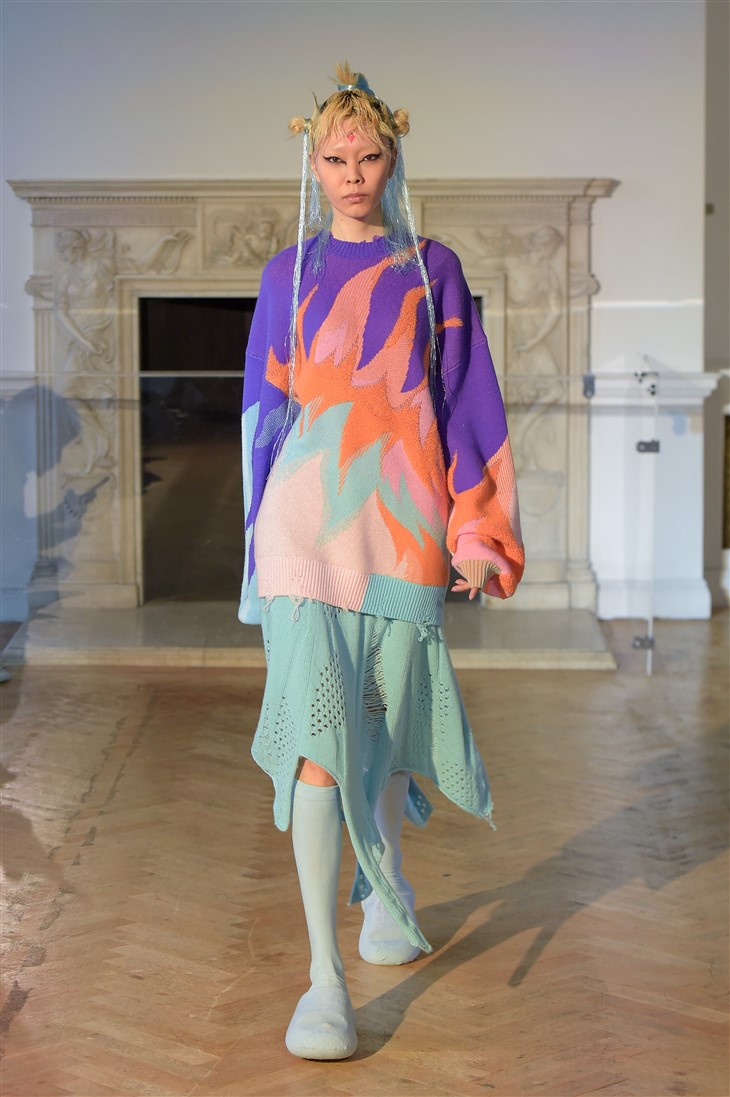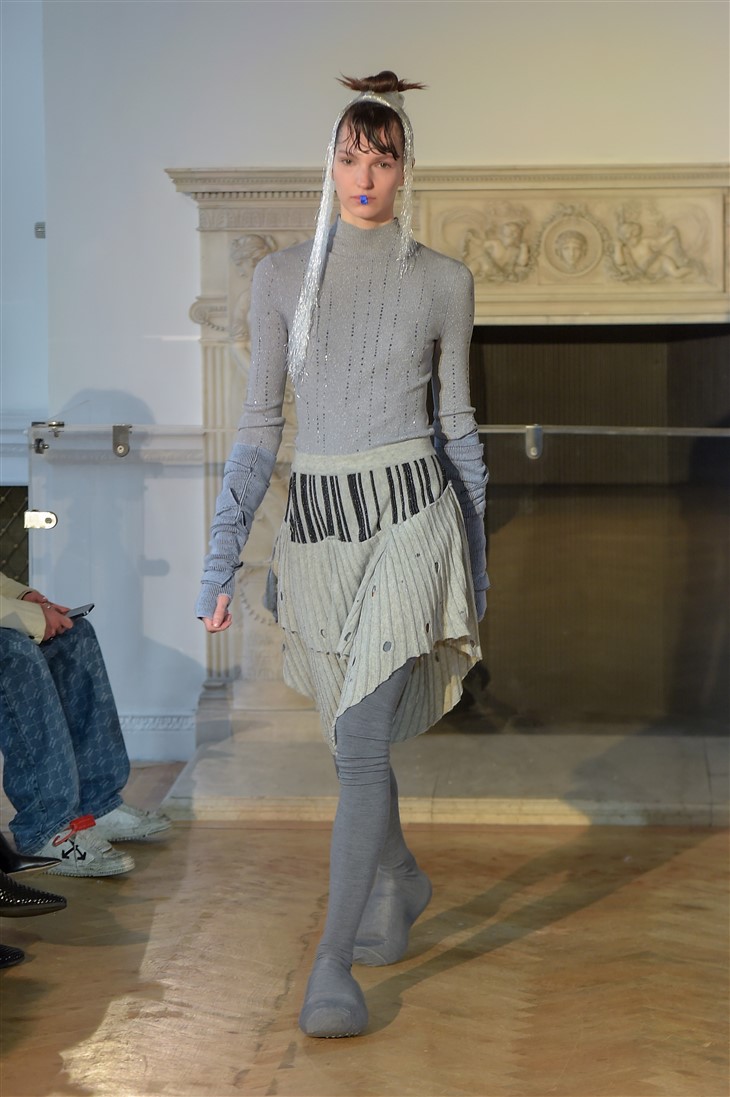 "Final Wish" takes us on a journey through four chapters or feelings, born of the creative mood of the season. First, an exploration of time and space, where abstract shapes are transformed to evoke newness, conception, rebirth, and hope. Next, a story of perfection within imperfection, of incomplete beauty, inspired by the intricate detailing of ancient patterns undone by time, but through decay, they become sublime. Chapter three sees earthy tones combined with psychedelic dazzle, an exploration of fantasy and desire, a longing for growth towards the sun and reaching beyond the earth. Finally, self-reconciliation, where hard denims clash against soft fabrics in opposing colours in a fiercely visual expression of strength against darkness. – from Chau Rising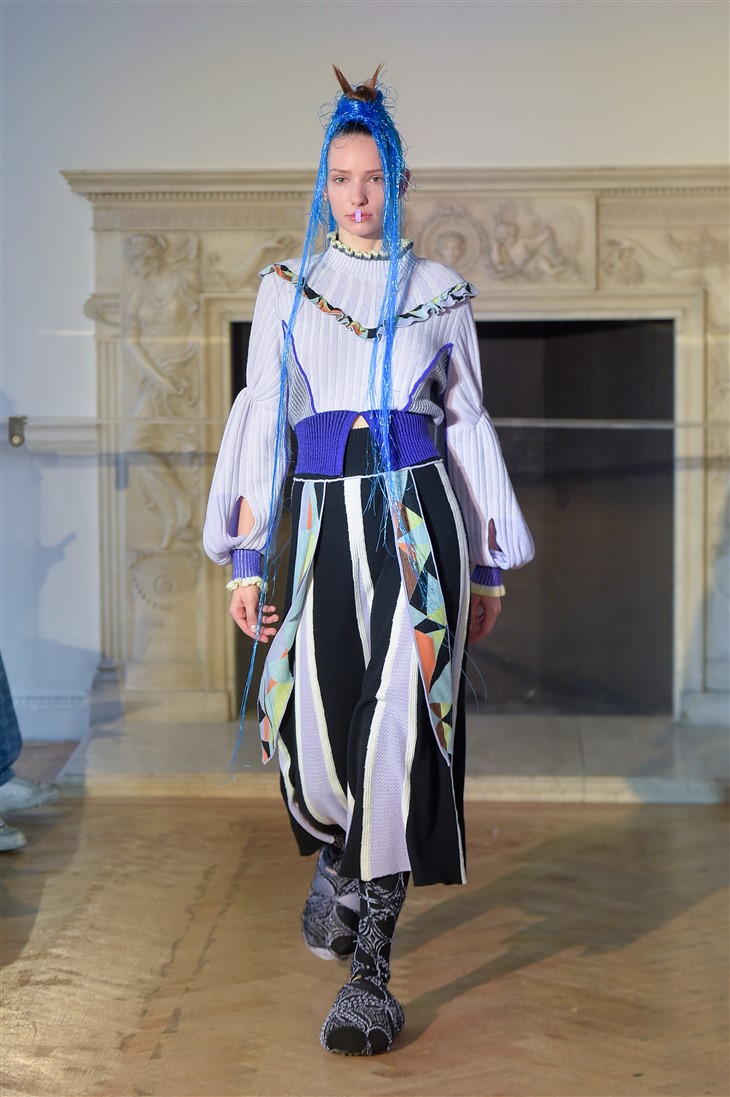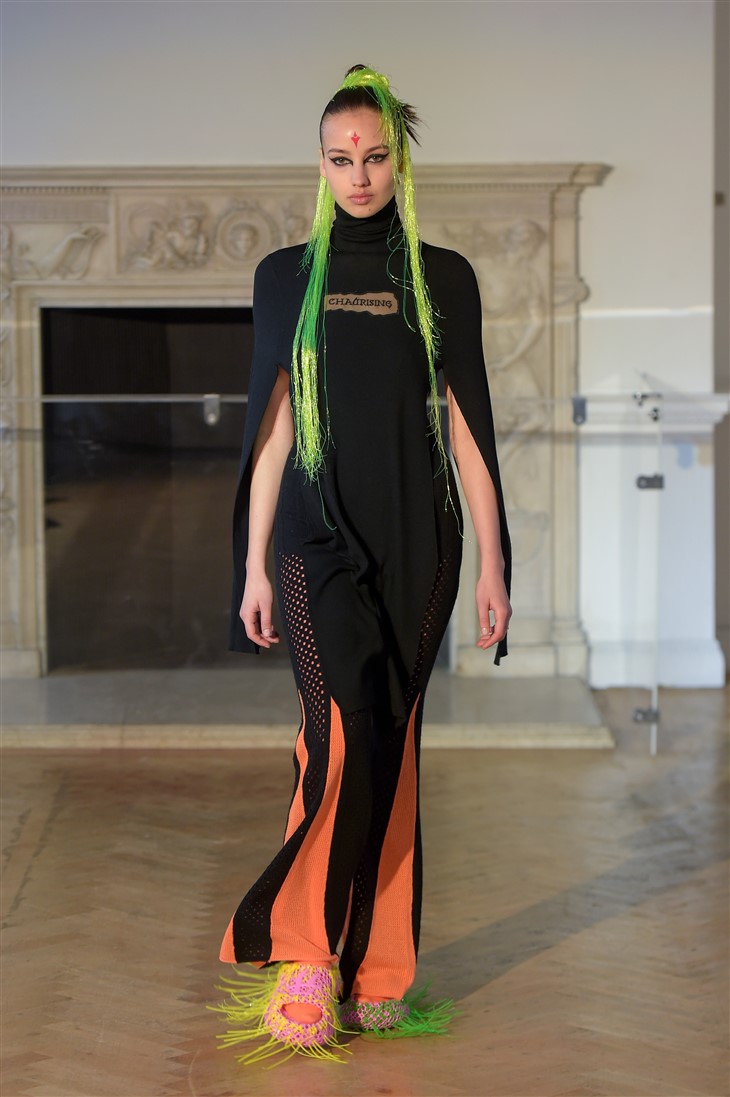 Advocacy for sustainable and cruelty-free practices is at the heart of the brand. Chau Rising uses only environmentally friendly dyes free from azo, heavy metals, and formaldehyde to reduce chemical pollution and prevent contamination of the body when worn against the skin. Liu Chaoying is proactive in exploring how environmental protection can be furthered, and Chau Rising is committed to low- and no-waste sampling and manufacturing. Chau Rising is a member of the China Wool Textile Association and China Fashion Association, having scaled Chau Rising to secure over 300 retail partners within the domestic Chinese market in less than five years, alongside flagship outposts in Shanghai and Shenzhen and an e-commerce platform. Chau Rising was awarded the Shanghai Fashion Week Business Potential Award in 2019.