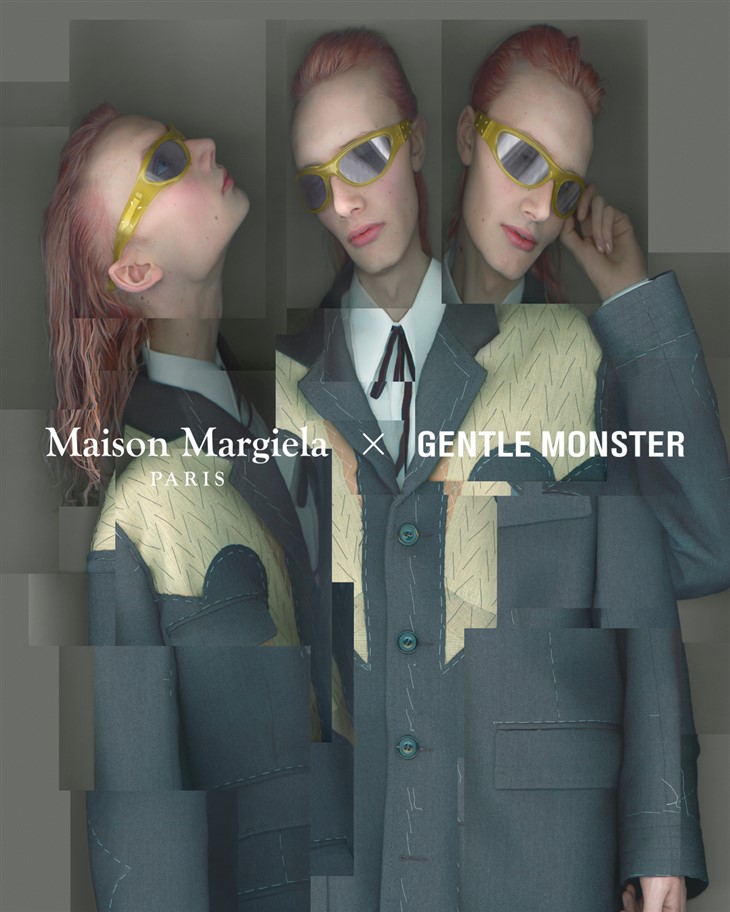 Fashion house Maison Margiela joins forces with Korean eyewear brand Gentle Monster for a collection featuring original eyewear designs incorporating real threaded details of Maison Margiela's stitch logo, embodying the brands' value of uncompromised creativity and self-expression. Structured in acetate, the designs are interpreted in glossy colors and effects spanning black, white, grey, cream, transparent, and tortoiseshell. Featuring hand-stitched matelassé quilt details, the collaboration package reconceives Maison Margiela's Glam Slam clutch through Gentle Monster's aesthetic.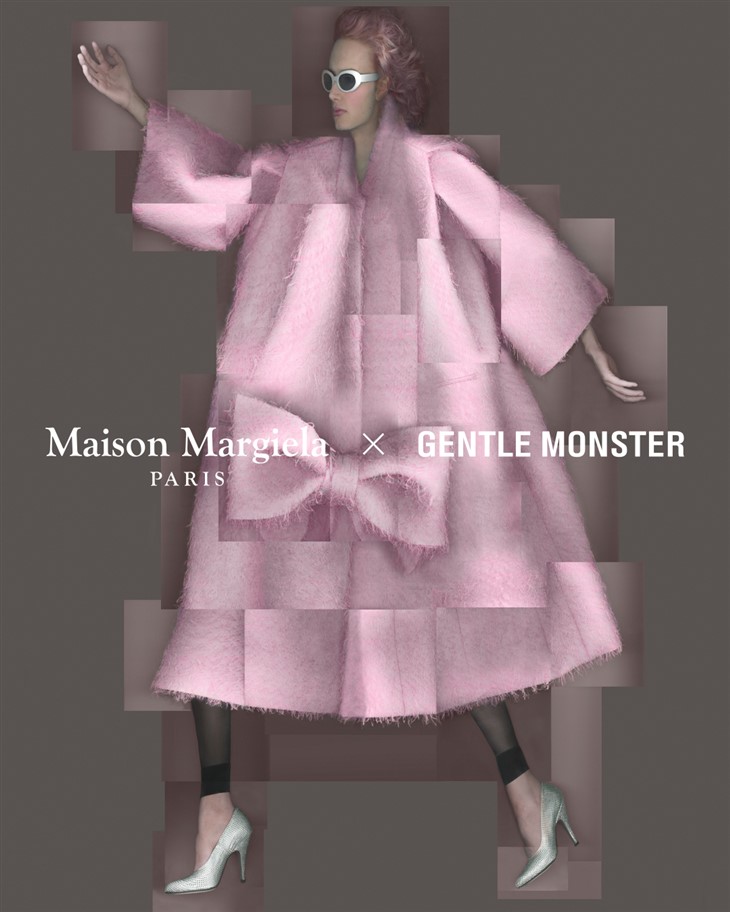 The union of the two brands constructs a new 'Créature' manifested through a unique campaign with Katerina Jebb's high-resolution scanning technique. Conceived by Creative Director John Galliano and Gentle Monster, the genderless line – which includes sunglasses and spectacles – is founded in concepts developed in the Artisanal atelier and encompasses eleven designs across numerous colorways. The French haute couture house and the global fashion eyewear brand detect in their practices a shared belief in experimental craftsmanship.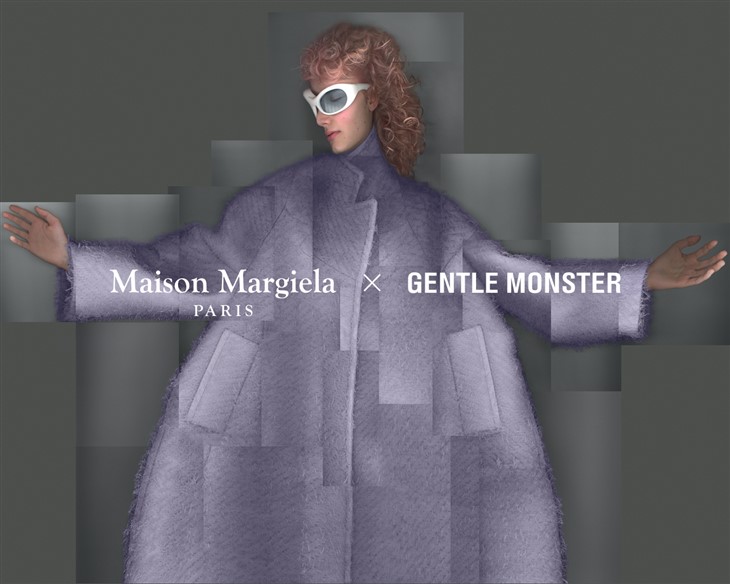 The comprehensive eyewear collaboration will be released on Feb 28th worldwide, sold at Gentle Monster and Maison Margiela's on/offline stores, and global select shops. Celebrating the launch, collaborative pop-ups will be held in seven cities around the world. In the pop-up, Maison Margiela's signature elements, such as the black mask, unfinished thread, and fabric details, are reinterpreted by Gentle Monster's unique aesthetic perspective.