Luxury house PRADA unveiled its Fall Winter 2023 Collection, that reimagines and rediscovers ideas of beauty, on February 23rd, during the ongoing Milan Fashion Week. The collection establishes beauty not by aesthetic, but by action – the beauty of care, of love, of reality. It fuses the everyday and occasion wear, the familiar and the exceptional, uniforms, sartorial representations of care and responsibility, are reinterpreted with the language of eveningwear, while the wedding dresses, symbols of love, are treated as everyday wear, their skirts paired with sweaters. For the season designers Miuccia Prada and Raf Simons also bring protective clothes as symbols of concern and safekeeping, classic tailored outerwear is reshaped with cocooning volumes.
FALL WINTER 2023.24 WOMENSWEAR COLLECTIONS
"A notion of transformation extends to the space of the Deposito of the Fondazione Prada, where a moving ceiling – a reiteration of the décor of the January menswear show – reengineers dimensions, alternatively amplifying and reducing the room. The process uncovers floral decoration, previously concealed within the industrial form – their revelation prompts another reconsideration of both space and the figures that move within, a new point of view." – from Prada
For the Fall Winter 2023 runway season Miuccia and Raf go for Prada's minimalist side, utilizing the workwear label is so famed for into oversized suits and beautifully pastelled monochrome accessories. The collection while taking on the 90s sentiment brings a new reinterpretation, one connected to the brand heritage yet clearly influenced by Raf's aesthetic frown into the mix.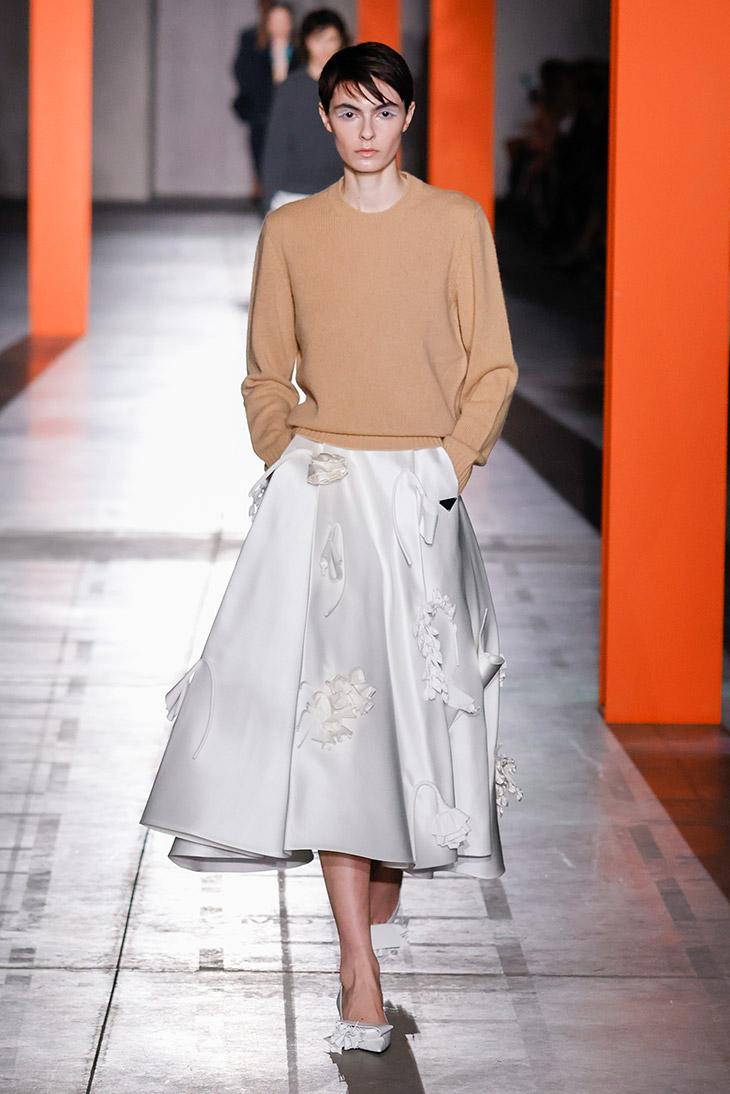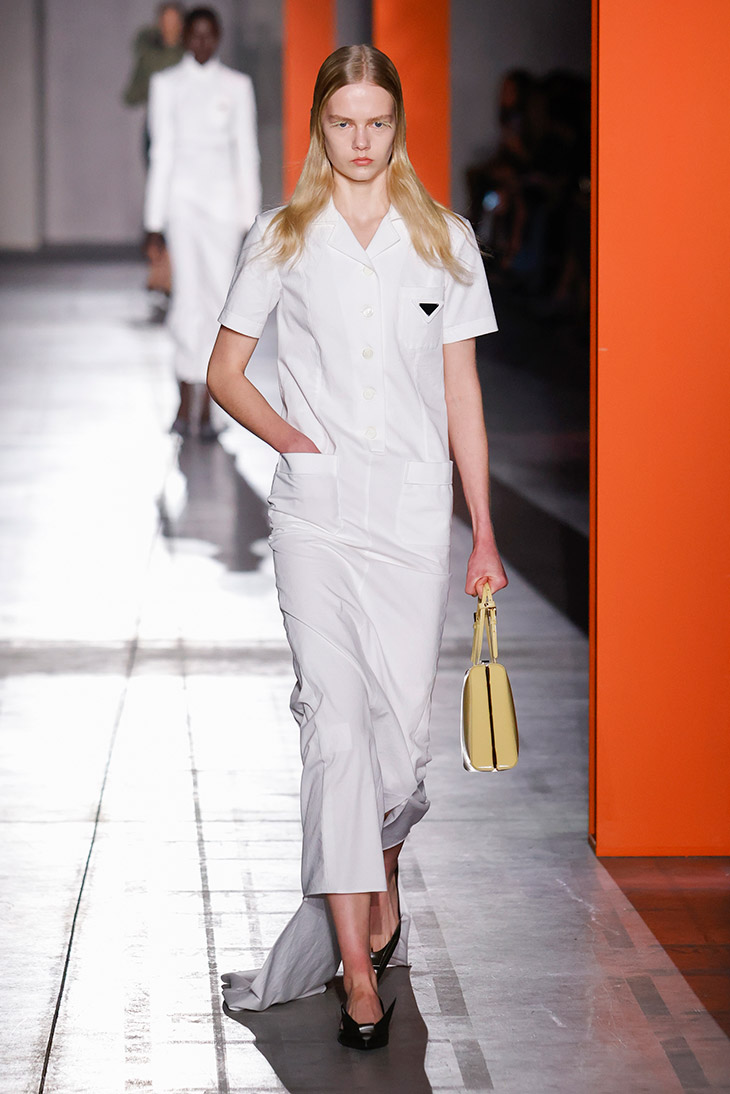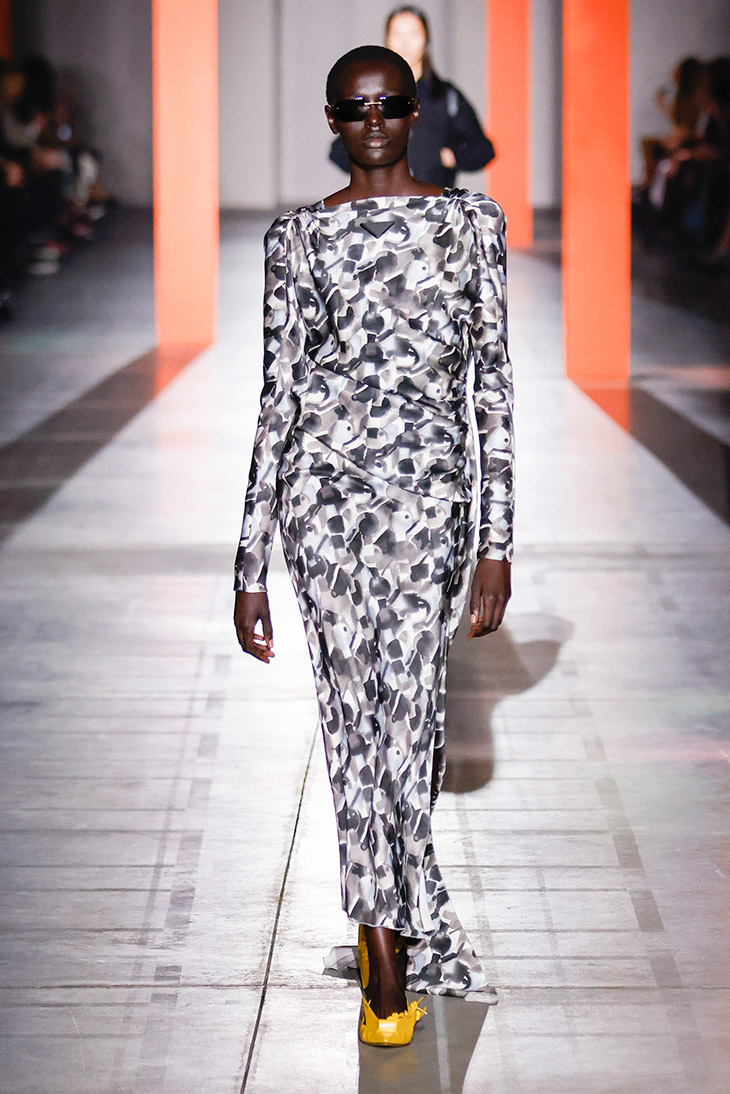 Discover all the looks from PRADA Fall Winter 2023 runway show presented in Milan during Milano Fashion Week: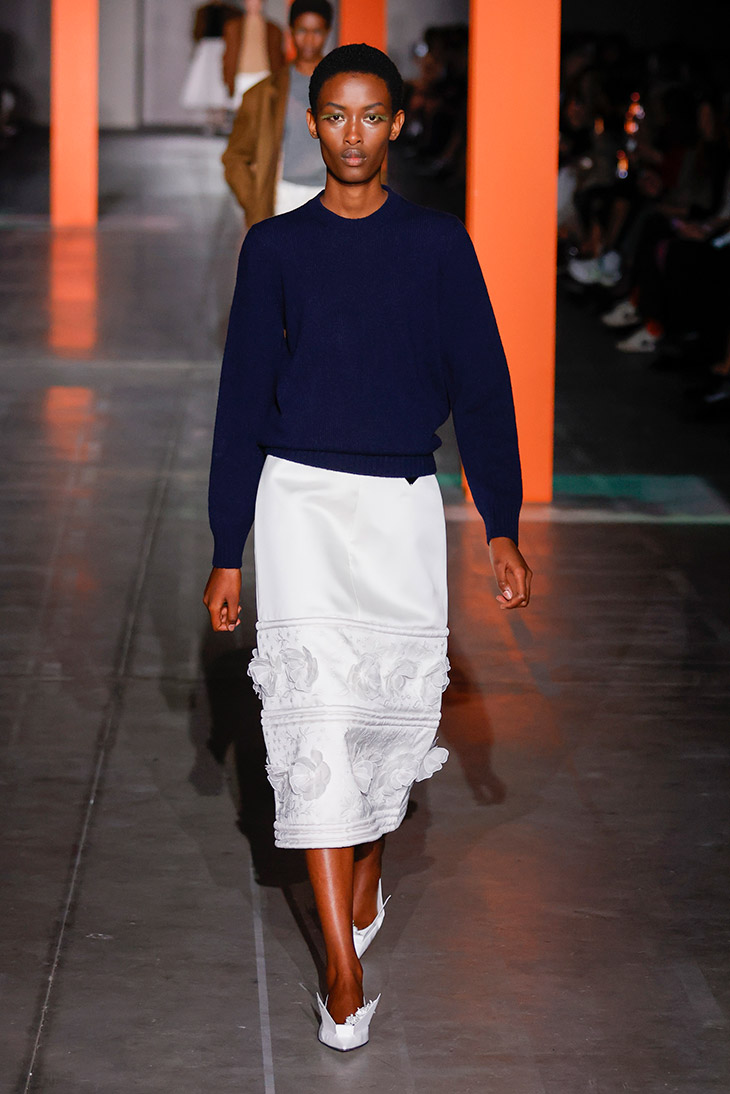 For more of the spectacular runway set design, created specially for the runway show at Fondazione Prada visit DSCENE magazine's gallery: