Fashion house COPERNI presented the Fall Winter 2023.24 Collection, with a show, held on March 3rd, during the ongoing Paris Fashion Week. The collection is reimagined from the fable of Jean de la Fontaine, the acclaimed author from the 17th century. The fable explores the theme of The Wolf and the Lamb written in 1668. The fascinating idea of the fables of La Fontaine is considered an essential masterpiece, hence it is nurtured to the young generation since this day. A fable usually depicts animals that possess human characteristics, Jean de la Fontaine created these little stories with a hidden criticism for the French Society of the 17th Century.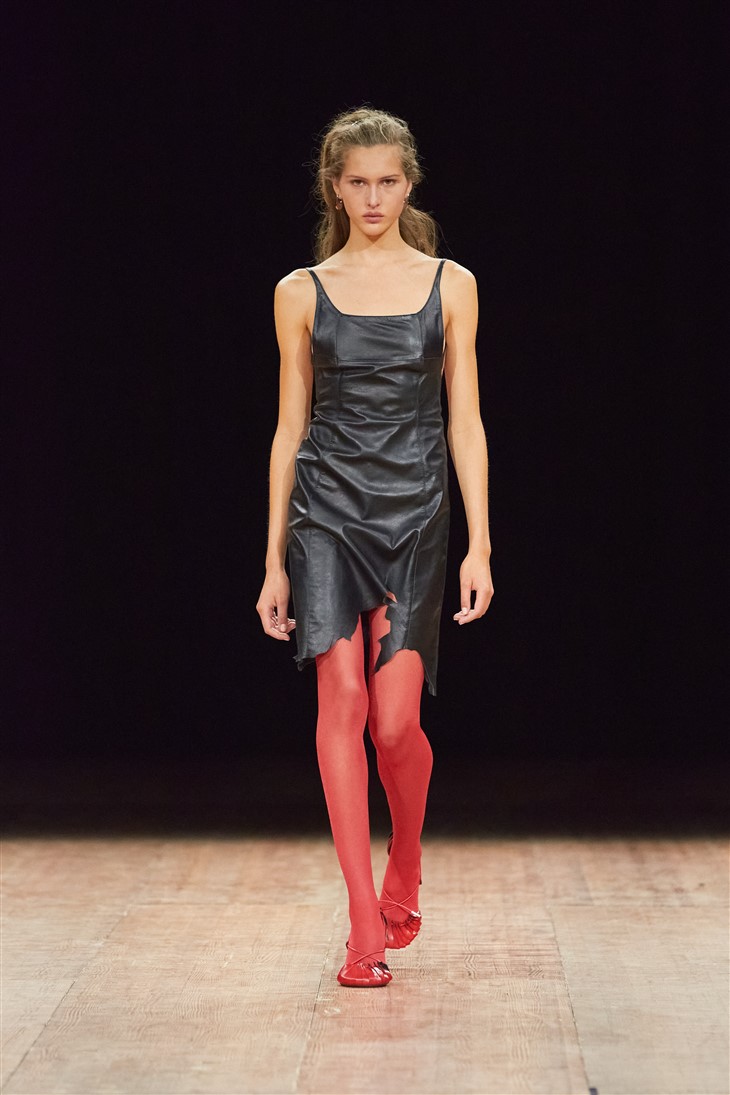 This collection is an interpretation of this fable but transported in 2023. Coperni raises the question of "Who are the wolves and the lambs in the contemporary social configurations?" What always fascinates Coperni is the relationship between technology and human beings. Are we dominated by technology, or on the contrary, is it us that we dominate it? This collection is inspired by the iconography of tales, and it is transposed to the world now. – from Coperni
Coperni is reimagining the capes and the draping of the Little Red Riding Hood which transports us into the carelessness of our adolescence. The collection explores these concepts of fragility and danger along with the purity and naivety that transports us into an imaginary world of myths. The collection delves into several different shapes relating to these fables, such as large hoods assembled into tops, jackets and dresses. Coperni explores different concepts, recreates shapes to capture this feeling of comfort, reimagining the warmth of a blanket wrapped around the body that supports the construction but also functions. Prints are reimagined from the Wolf and the Lamb fable gravure from Gustave Doré, in this occasion the story has been tweaked and the wolf turns into little robots.