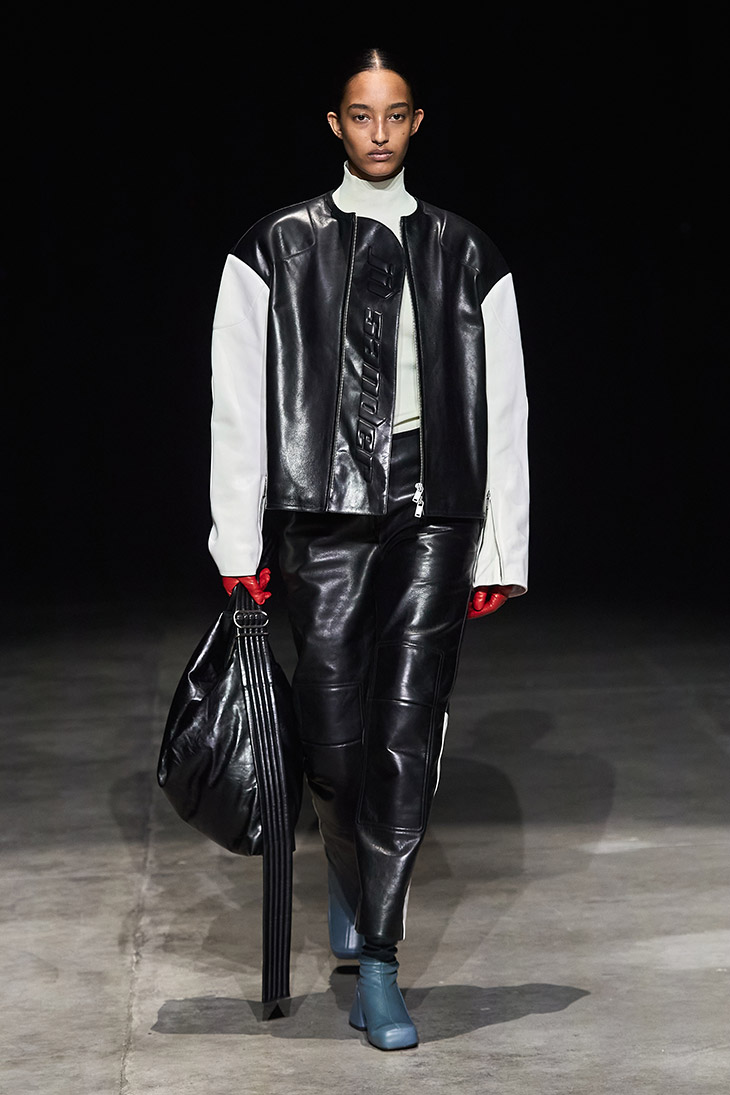 Fashion house JIL SANDER unveiled its Fall Winter 2023 Collection, that celebrates individuality, on February 24th, during the recently finished Milan Fashion Week. The collection embraces the time we live in – fuzzy, technical, mobile, and ethereal, and it brings pieces for infinite combinations, allowing the wearer to be impulsive and unpredictable. The silhouette is airy, long, and floating. The colour palette is primary, metallic, and electric, with bright yellow, green, red, and blue, but it is also nuanced by pastels, white, butter, pale yellow and pink, grey, and black.
FALL WINTER 2023.24 WOMENSWEAR COLLECTIONS
"Perfectly cut, tailored jackets in soft, double-face wool are fastened with metal zippers. The multi-coloured needle punch in felt coats and dresses, and in fluffy matelassé jumpers, blurs the construction lines and illustrates the 3D effect that criss-crosses the collection like a trompe-l'oeil. Wool felt is welded and digitally printed; a further example of the exploration of natural and technical. A parka made of a reflective, ultralight recycled polyester and real glass becomes almost invisible. A long, airy white cotton dress is filled with silver sequins and crushed aluminum flowers.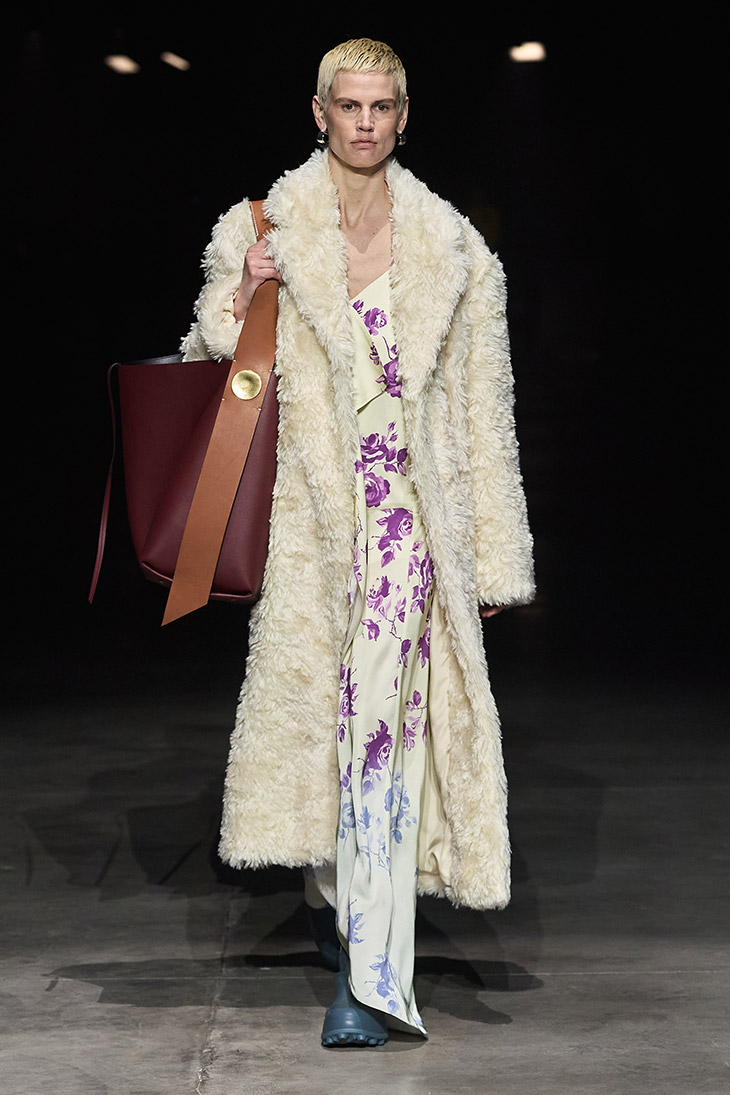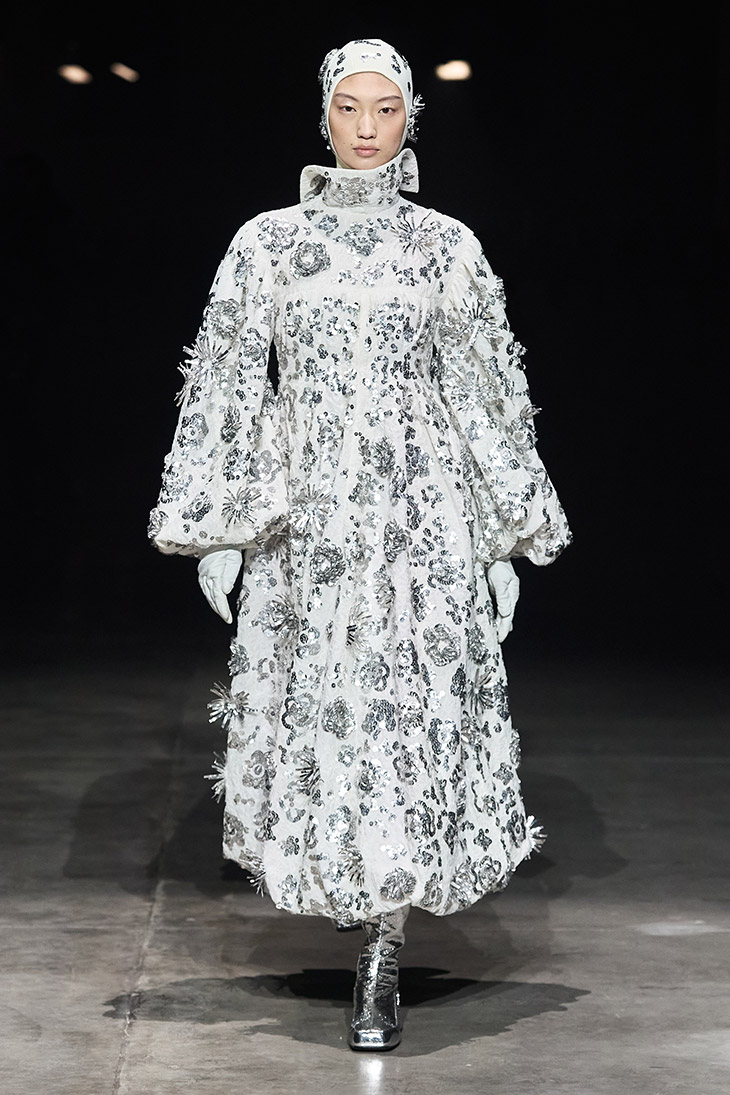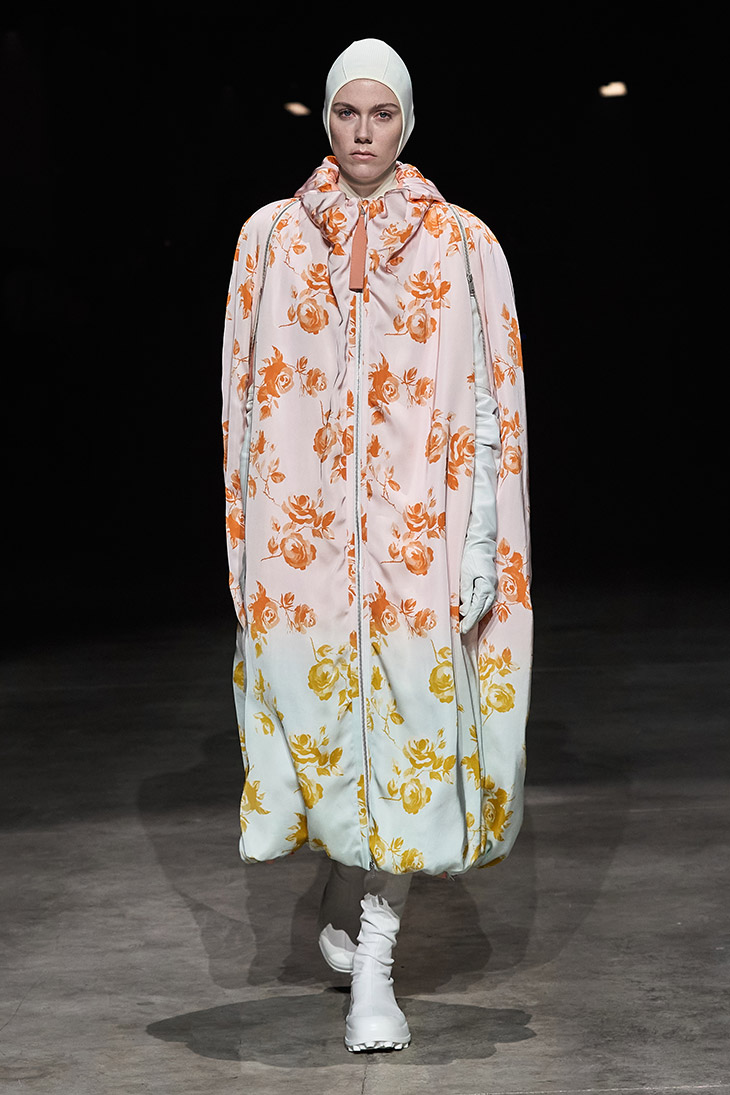 The drawings of candies and cherries are intarsia knitted into wool or printed on felt and on denim. A long, fully zipped, pale pink silk cape is printed allover with a floral degradé rose motif. A series of leather and felt jackets and short dresses are sculpted, extremely graphic, in their round shapes, and decidedly waisted. Trousers are voluminous and modular with zips and coulisse adjustments, or lean, sharp, and ankle-length or elongated. Floating bubble dresses in solid colors and irregularly checked prints have voluminous sleeves." – from Jil Sander