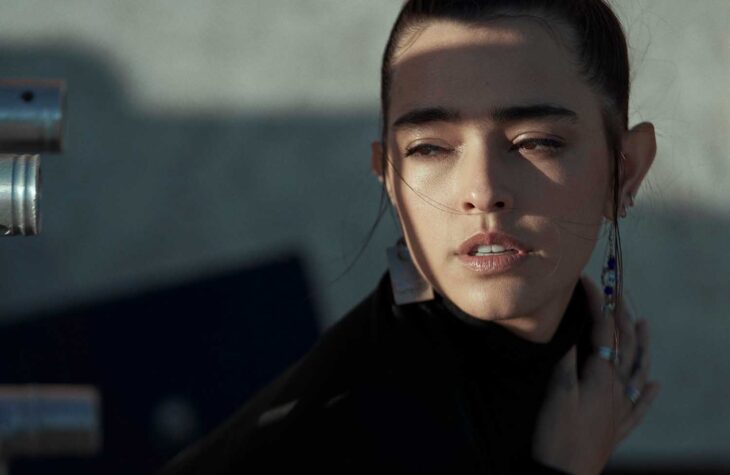 Musician, actress and philanthropist Lucy Vives is the star of DSCENE magazine's latest editorial captured by Fashion Photographer Franz Steiner. In charge of Art Direction and Makeup was Sally Steiner, with hair by Rachel Zeigler. Known for the top 10 Billboard's Latin Pop song Besos en cualquier horario (2021) with Carlos Vives, Lucy is also passionate about LGBTQ+ rights and social justice.
Lucy sits down for an exclusive interview with DSCENE Magazine's Music Editor Nikola Bajovic to talk about her acting career, music, culture and philanthropic work.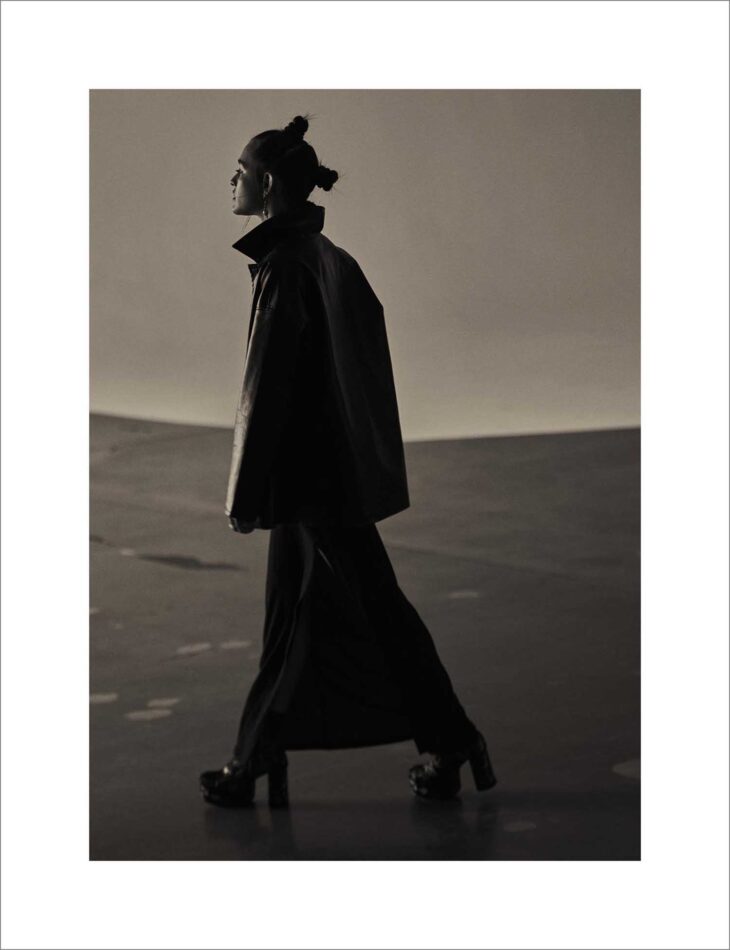 Hi Lucy! What was the moment you fell in love with acting? – Hi loves! Thank you for having me, It's always an honor to chat. From a very early age I've been fascinated by production… shows and artistic experiences, partially as a happy and quite proficient spectator, I've always loved movies, fashion, literature and museums are a happy place for me. My journey on the other side of the spectacles started soon after, out of curiosity, excitement, enchantment and, almost a sense of FOMO?…the more art I experienced, the more I wanted to create. Art called and pulled me in all sorts of creative directions in, honestly, always a spiritual sense, like it was something that literally nourished me in some way, like clean air.. Or water. Most of my art has always been, just for me, self-soothing. Acting, like most art forms, found me in its own unique way. First, perhaps, in the 4th grade when I got the lead in my class' performance of a play called the Toothpaste Millionaire (insert cool guy emoji here). Every girl wanted that role, and I really couldn't believe it when Ms.Bustamante called my name. Theatre wasn't my calling but I learned at that moment, what it meant to fall in love with performance and giving life to a character and truly living it… and for others to also experience.
You strive to fight for women's rights, LGBTQ+ rights and against all forms of human rights discrimination… Do you agree that every artist who receives media space, should have a need for vocal positions on the topic of human rights? – I am a firm and unapologetic advocate for both civil and ecological justice. This is a fun and tricky question. Many artists and other public figures that have media influence and these large platforms forget that there is a form of responsibility that comes with taking that space as a spokesperson, forgetting that media educates the masses. Our art speaks for itself, and I believe in VERY few limits to art itself, but when it comes to discourse, and serious dialogue on matters like human rights or environmental ethics, we ought tread lightly and on the side of educated justice. I believe that each of us have beautiful and unique identities and ways of expressing them that should always be welcome and honored by all spaces so long as they aren't causing or promoting any kind of harmful or even potentially violent ideologies. In my opinion, I do have to say that it is always in the judgment of the spectator! Follow and admire who you want but always research, always come up with your own opinions. Many of us aren't the best role models or role models at all, but we are all human, be discerning. That goes for politicians as well.
As you said in your own words, "From stunts, to dancing, to Sanford Meisner Methods, to classes with Hollywood's own Katt Shea… trying to blaze a trail for myself"… Can you tell me a little more about your journey and your biggest aspirations in the world of film? – This ties a bit into my earlier rant, I believe, but the short answer is that I want to learn. It may sound a little crazy but I like to take my time, and I mean, a lot of time, to truly understand and investigate most crafts before I dive into them. Understanding my voice, understanding my body, learning that these are my instruments in this craft. I think I have a great deal of respect for all artists and their journeys, so much so that I do tend to step lightly when I know I still have more to learn than to teach. I come from a small town in Puerto Rico and was raised by an incredible single mother and my grandmother, with the duality of carrying the privilege of my father's last name which in the Latinx community is "big shoes to fill", but also a tough shadow sometimes. My aspirations are high and my goals are constantly being pushed further in this journey. I held off on the world of art and particularly music and film a bit until after I graduated university for the sake of the dedication that I wanted to give my philosophy degree, and since graduation I've been studying acting methods, some stunts, and even a little directing. Film is an incredibly rich storytelling medium and that's all I want really, to tell a story, or as many stories! Work with people I can learn from, push my limits, and show myself what all I am capable of, life is long, it just goes by quickly.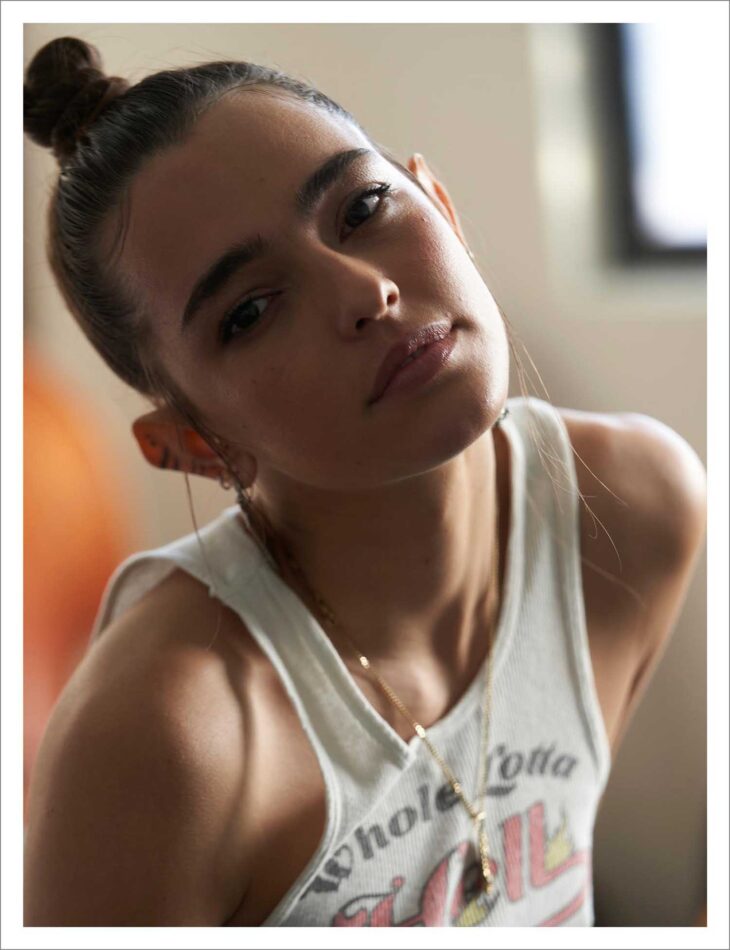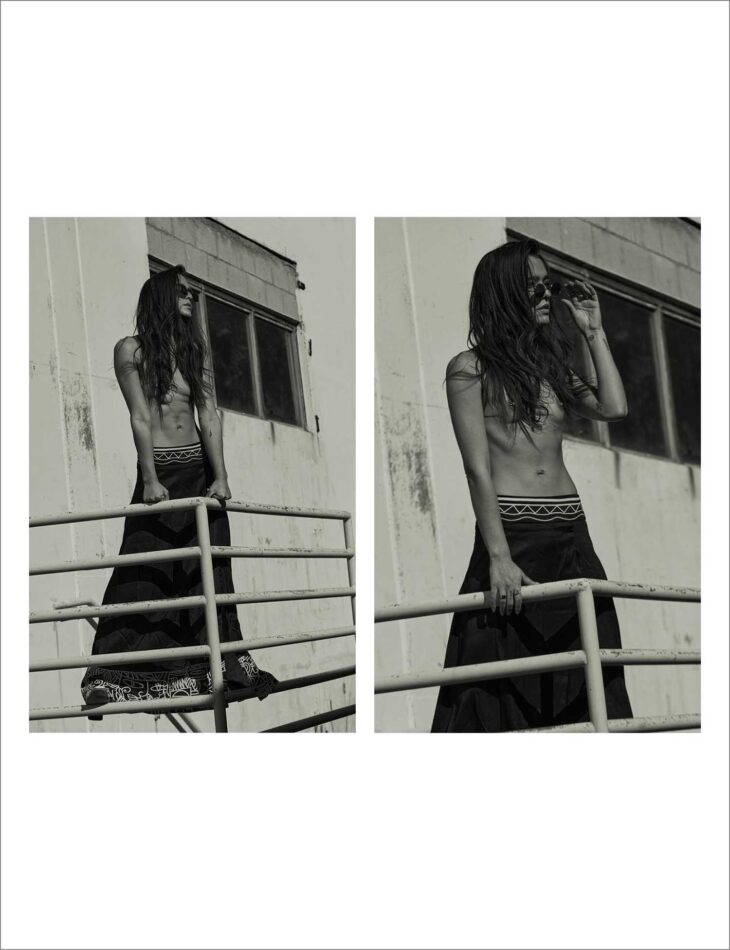 What genre of film would you most like to try your hand at and can you tell me about your favorite from that category? – It's difficult for me to stick to a genre, in just about anything. From food to music, I really appreciate the fact that there is a wide spectrum of these things for a variety of different people, purposes, moods, occasions, etc. It's all about the experience, the story. If i had to name a few that I love working on and would be honored to play in, I'd say Dramatic Thrillers, Action and Horror have a soft spot in my book, as I am a sucker for some of the rawer depictions of our humanity, and any opportunity to do my own stunts.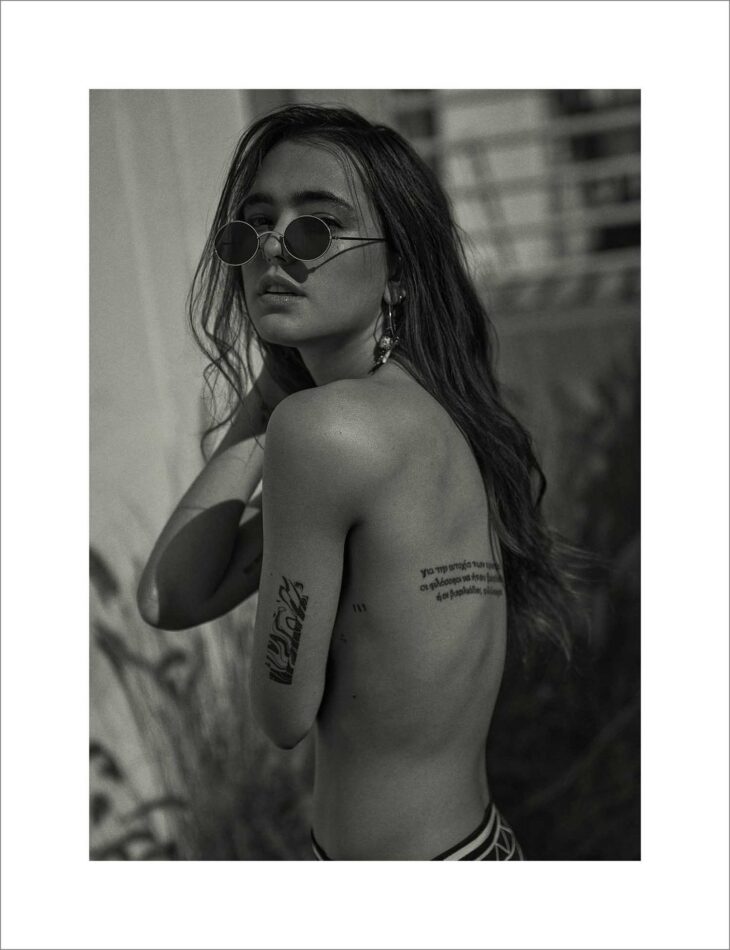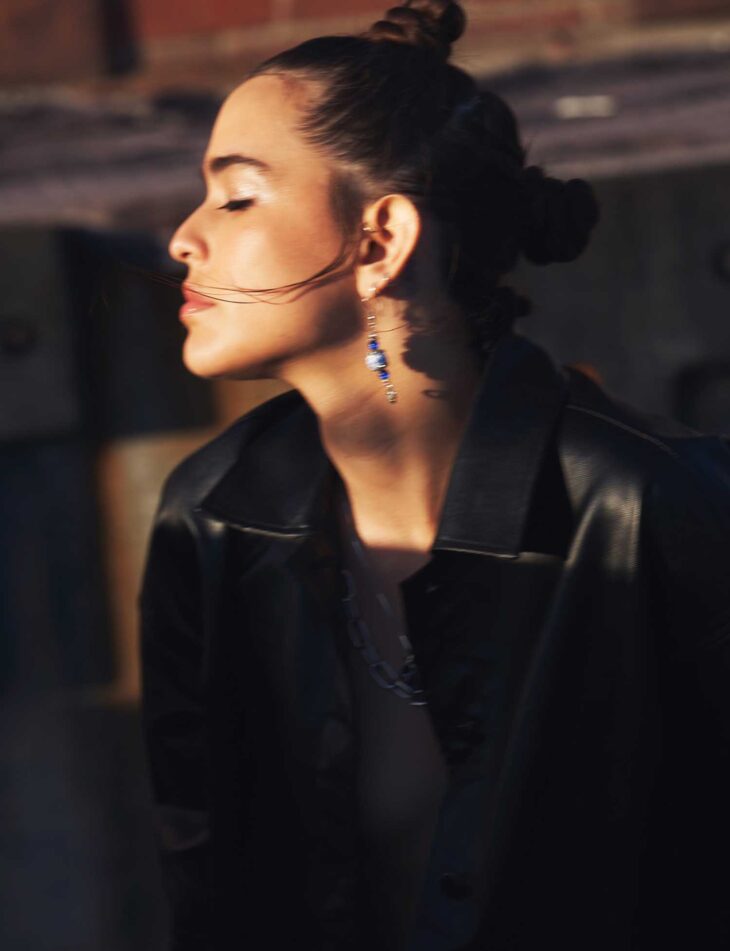 What do you think is the state of the music industry today and where do you think it will go in the future? – The world of art in general seems to be revolutionizing. Like with every great decade there comes a moment of free and liberated expression that resonates with all of us. I'm happy to see latin music being a greater part of that legacy in this decade, I'm happy to see more inclusion with our queer and trans musicians who deserve the fullest acknowledgement of their talents and I do believe we're only going to see more of this. People subconsciously crave what is raw, what is organic, what connects to their roots.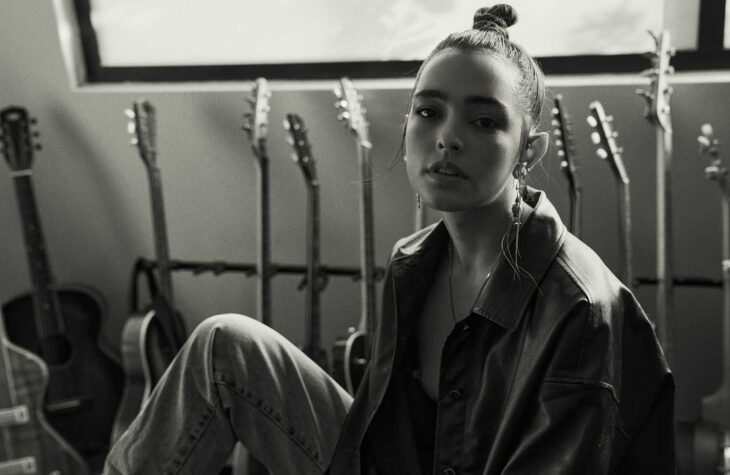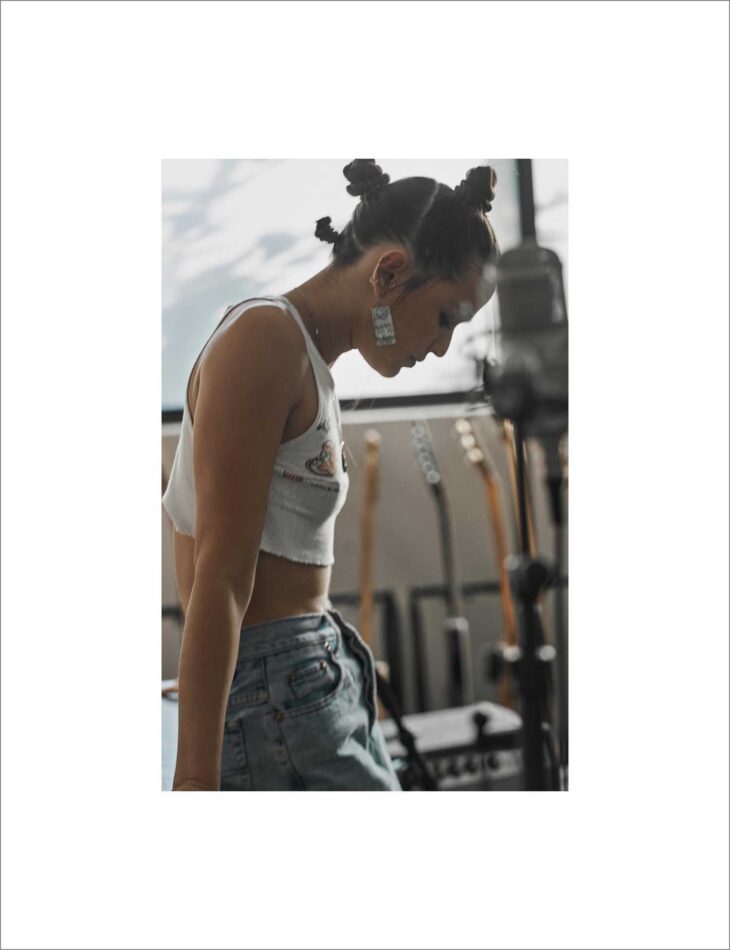 What are your plans for the future? – Lots and lots of films and if the time is right, publish my first book. Until then, keep on keepin on, learning to trust myself and one day at a time baby.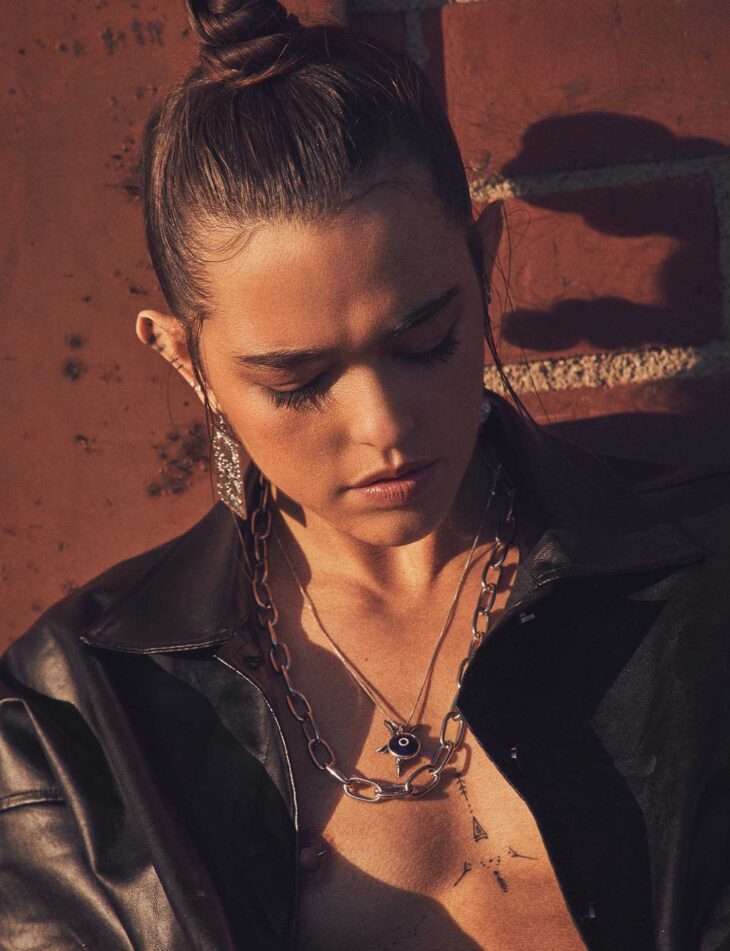 Photography/CD Franz Steiner @steiner.creative
Art Producer Sally Steiner @steiner.creative
Makeup Artist Sally Steiner @muaxsally using @RoenBeauty @PurplePR
Hair Stylist Rachel Zeigler @embellishedbyrachel using @BalmainHairCouture
Talent Lucia Vives Gomez @LucyVives
Photographed at Optimist Studios LAX @optimiststudios
Interview by Nikola Bajovic @nikolabajovic