Fashion brand N°21 presented its Fall Winter 2023 Collection, that turns the norm into an opportunity for change, and shakes up the routine, on February 22nd, during the recently finished Milan Fashion Week. The collection titled Striking Down Clichés was inspired by actresses Monica Vitti and Jeanne Moreau and their roles in Michelangelo Antonioni's 1961 movie La Notte. For the season designer Alessandro Dell'Acqua reimagines shapes, proportions, and effects, and challenges the whole notion of the clothes and milieus. The minimal cut suit is made from mannish fabric, while the faux fur cardigan is paired with a striped mannish shirt and a lacquered satin skirt. Back fastening cardigans feature brooches pinned on the back. Chiffon dresses have invisible tulle slip-dresses underneath, and standalone slip-dresses are fully embroidered.
FALL WINTER 2023.24 WOMENSWEAR COLLECTIONS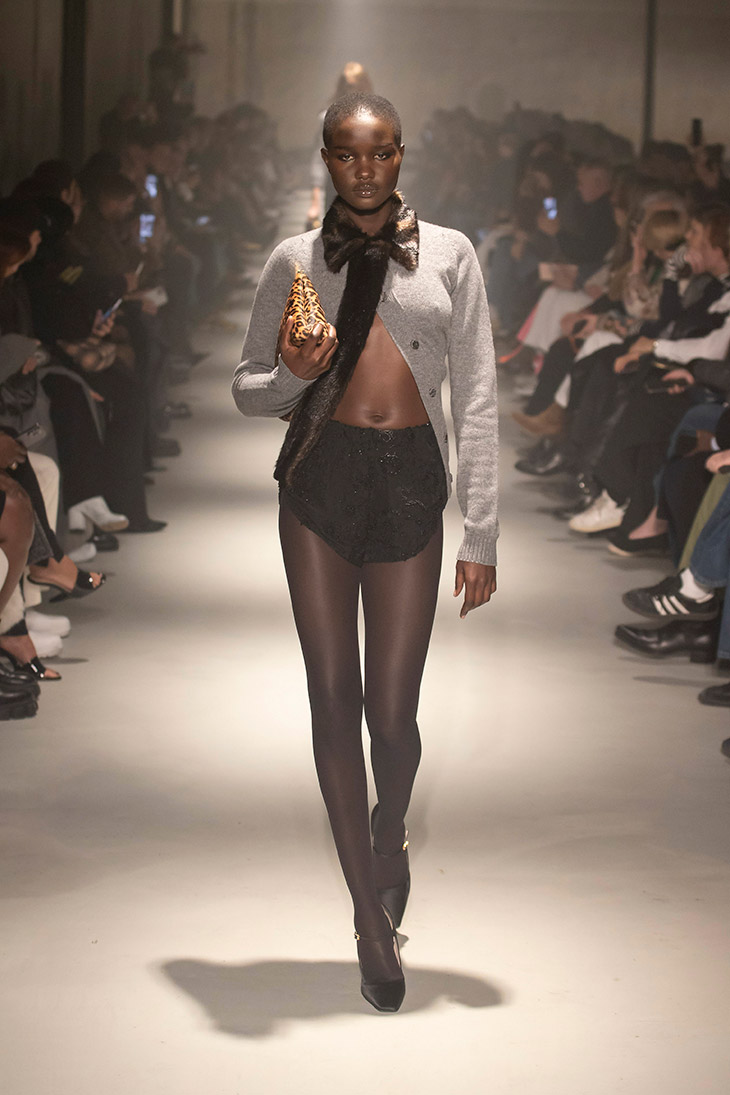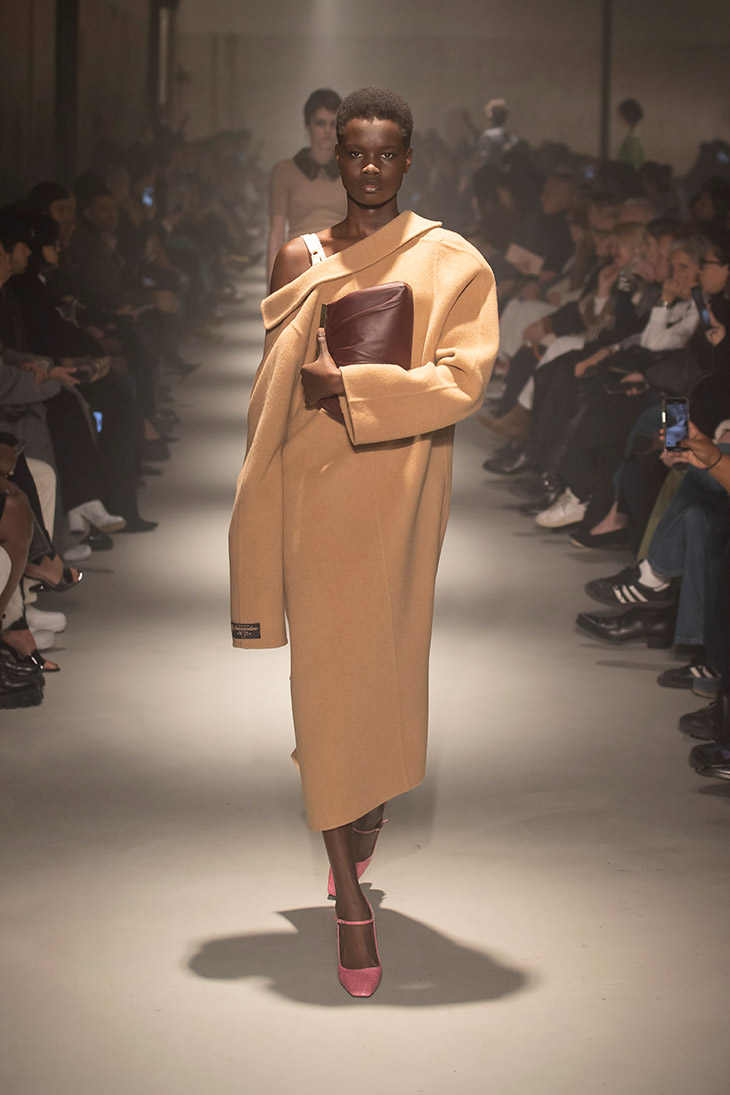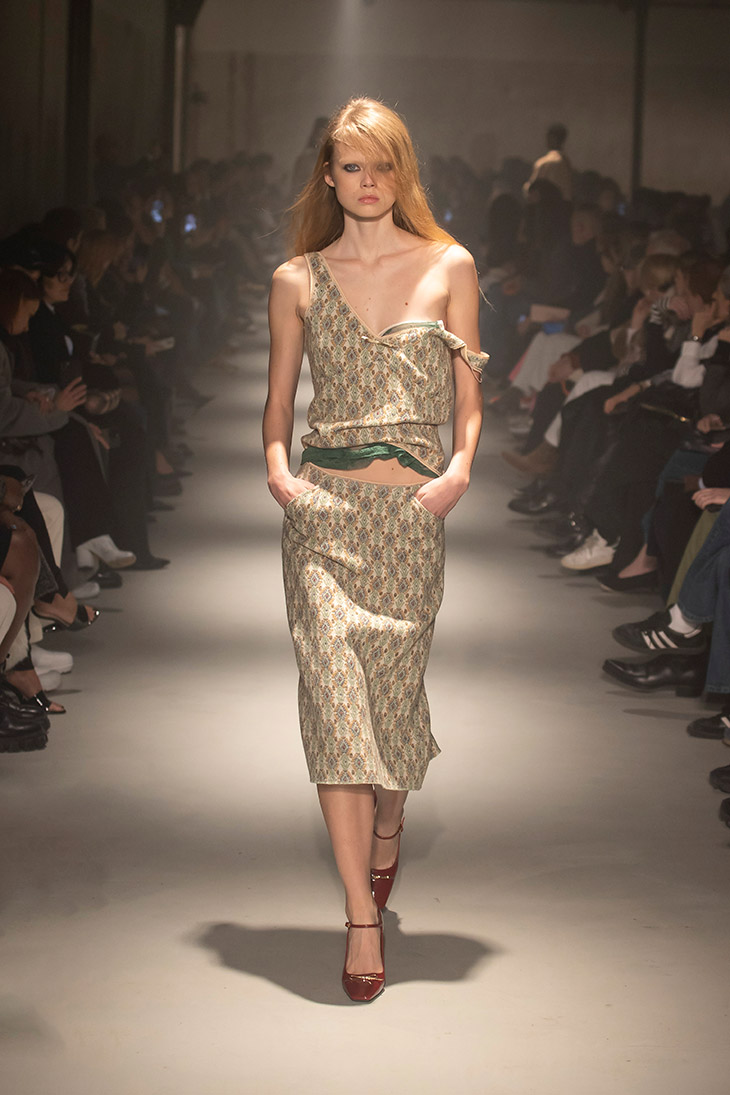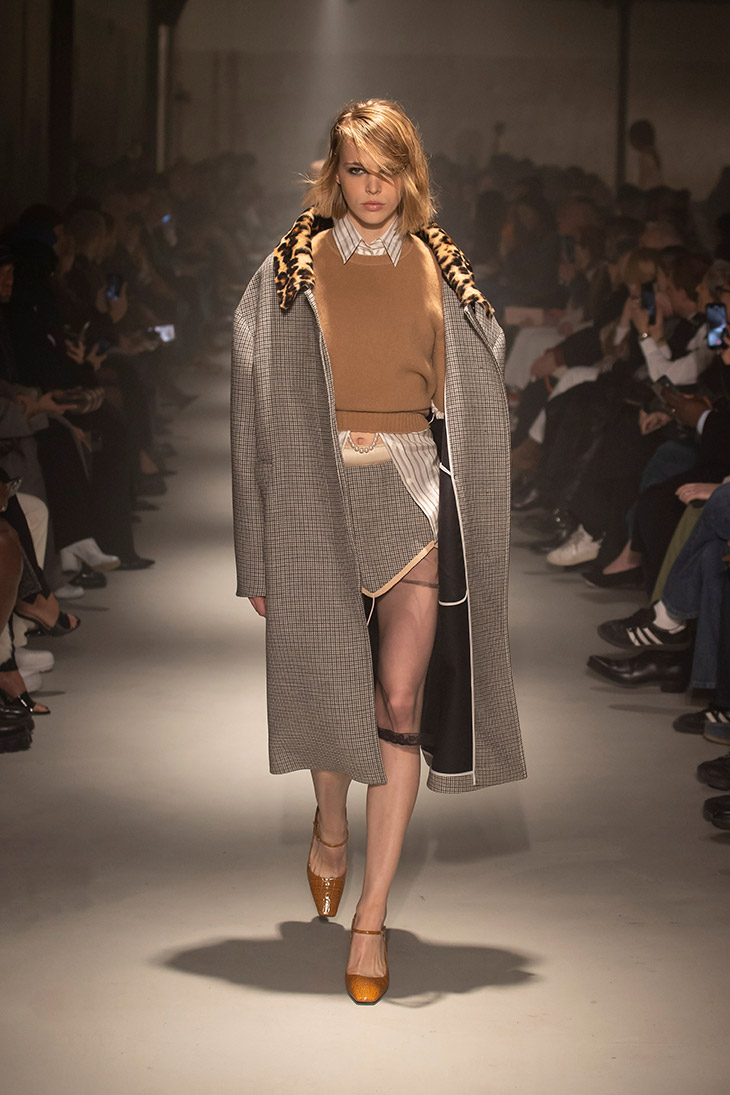 "Coats come in stretch twill melton or in camel wool, yet always have a back zip for purposes of widening the front buttoning and forming a neckline. Shearlings feature animal spot patterns. Gold fabric skirts go with coarse textured doubleface sweaters. Faux fur borders trim sweaters as well as skinny coat-dress type coats. Lastly, there are lots of trompe-l'œil effects, as in: the dress created from two slip-dresses, one over the over; the skirt seemingly made from an upside-down slip-dress; and the nude look twin set fashioned from totally sheer nylon." – from N°21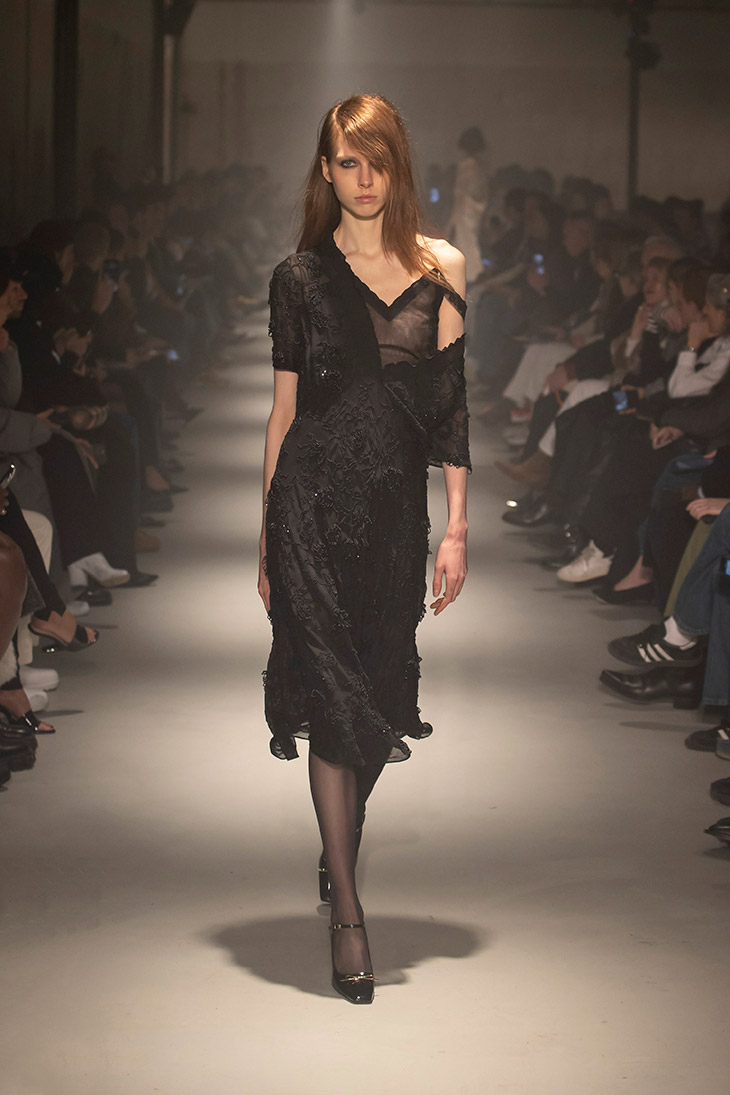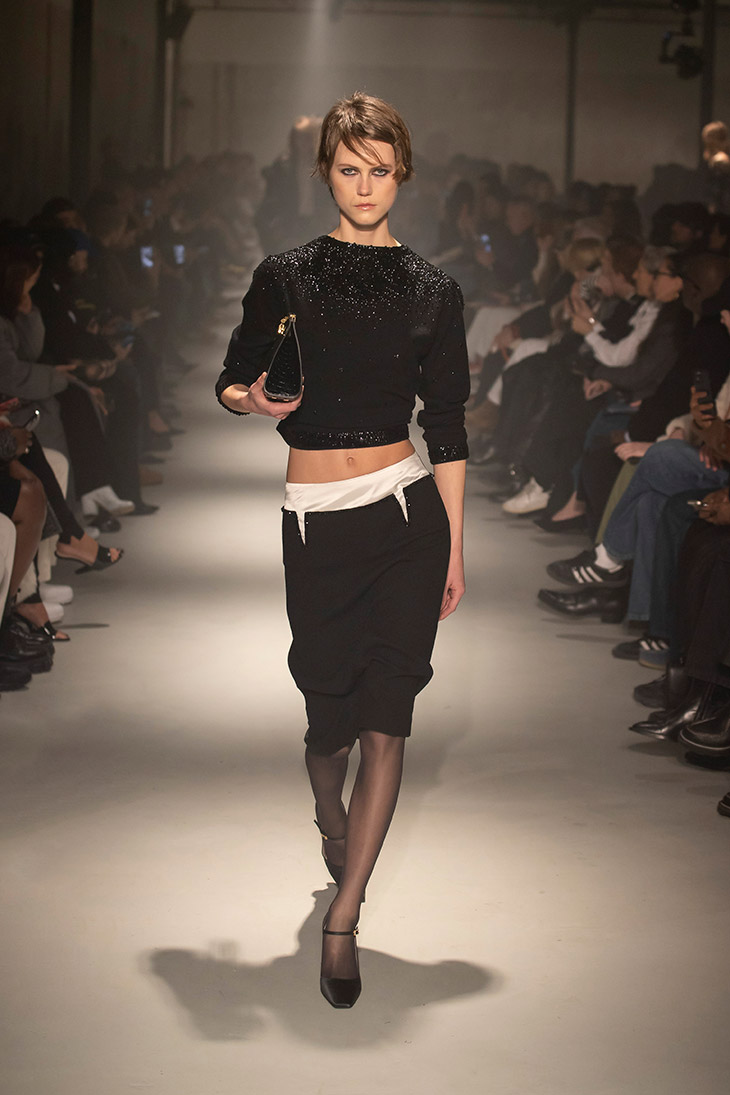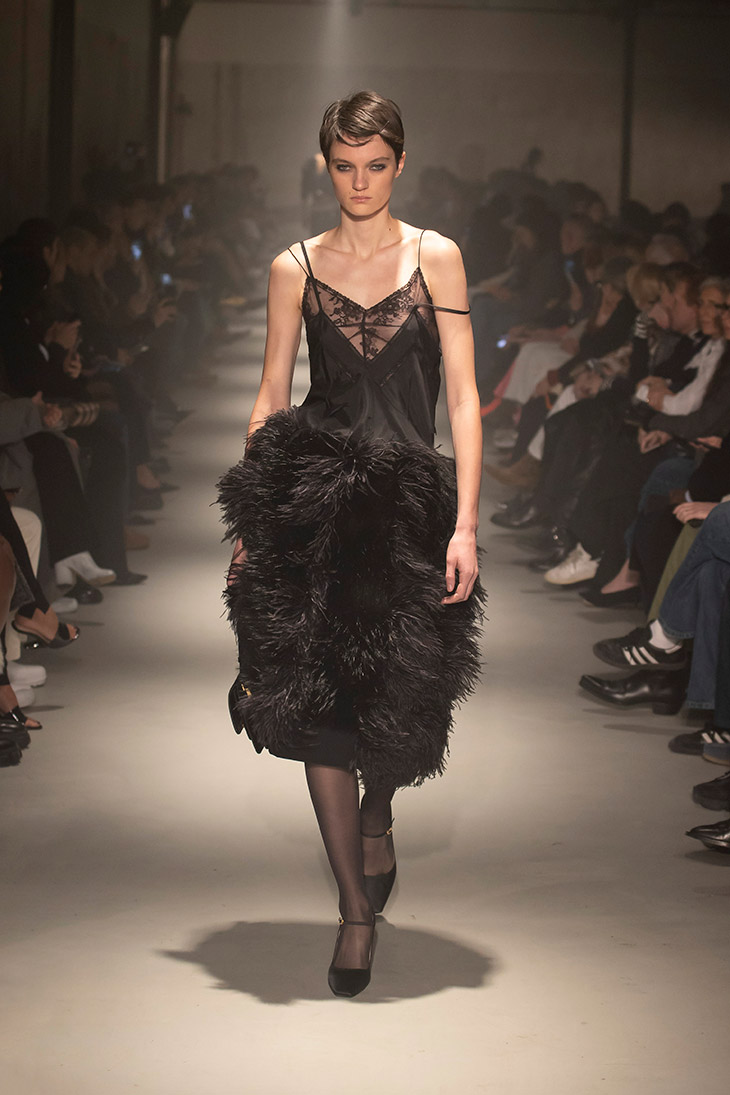 I began working on this collection with in mind two female figures from 1960s Michelangelo Antonioni movies who seem to me quite emblematic of modern day: Monica Vitti and Jeanne Moreau in the La notte (The Night), or even just Vitti in Deserto rosso (Red Desert). Those were the years of the questioning and dissatisfaction people experienced as a result of major socioeconomic gains. Yet they were also the years of the discovery of sensuality, eroticism even, along with the use – daring for the period – of cunning and treachery. They were the years when provincial and middle-class Italian clichés fell apart in face of a changing world. Today what sparks my interest is the same inclination for seeking the new without hiding in any comfort zone of certitudes. And that's why I put together a lot of clichés of the feminine wardrobe, so as to better identify them, shake them up and strike them (or simply play) them down. I chose to work not through shapes and volumes, but by giving the clothes the chance to be put at the service of a body language that's so very free it also automatically becomes quite sophisticated. – Alessandro Dell'Acqua, creative director of N21.