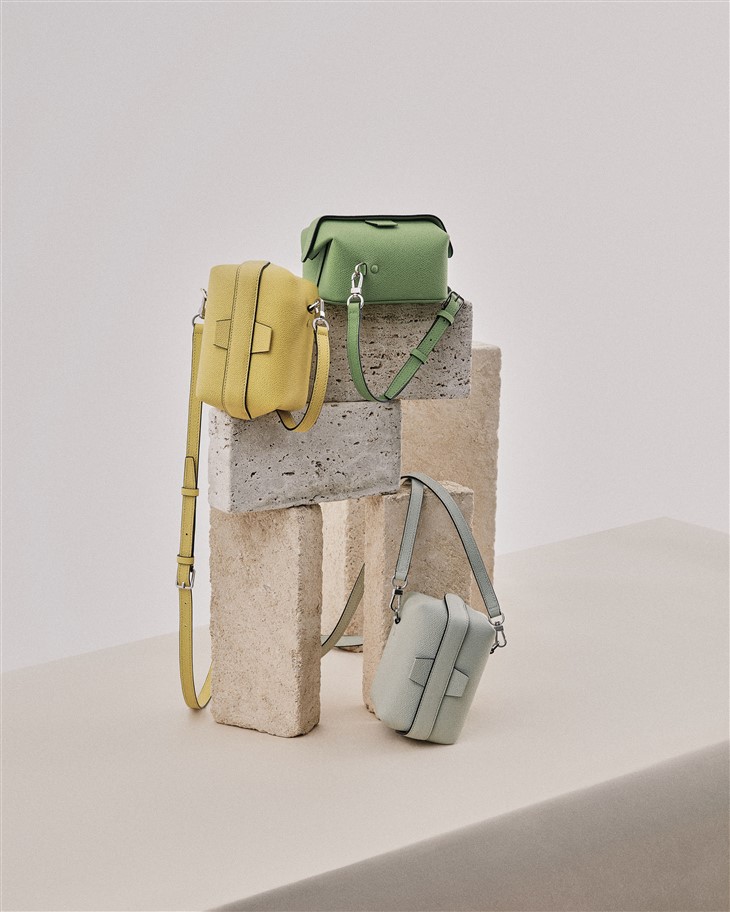 Italian luxury leather goods house VALEXTRA presented their Fall Winter 2023.24 Collection, with a presentation, held on February 23rd, during the recently finished Milano Fashion Week. For the collection, Valextra presents 24/7 Valextra, a collection that celebrates seven icons of urban craft. Each an invaluable asset to women around the clock, they respond to the multiplicity of modern-day demands that come to define how we live and interact with our most trusted belongings. Serving all the public and private moments of a woman's everyday life, these models of engineering beauty individually articulate its complexities in both their aesthetic identity and exquisite craft.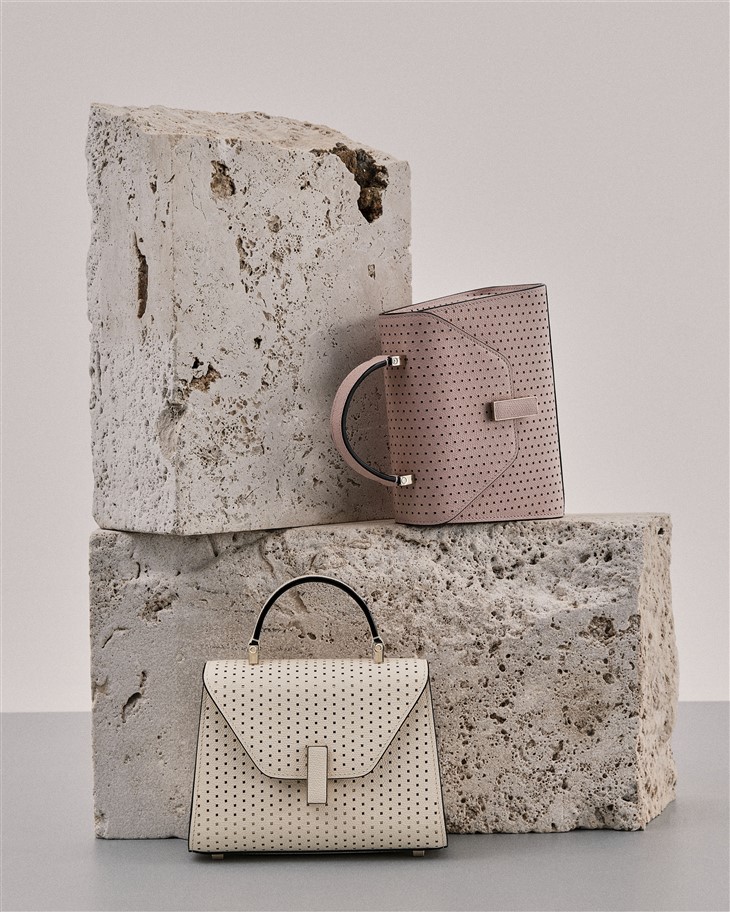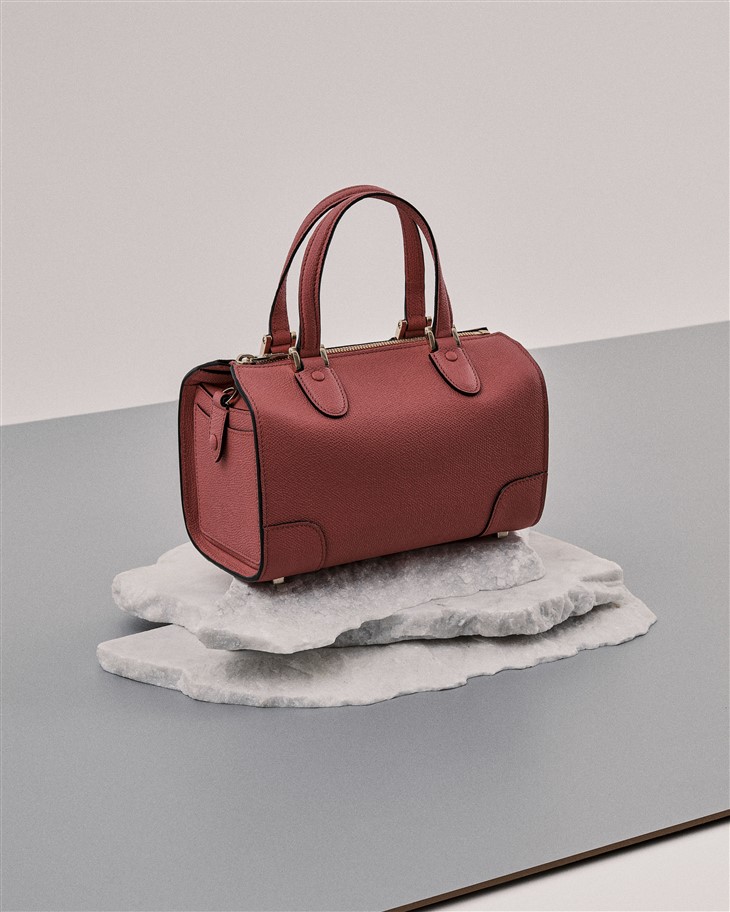 With "the present continuous" a constant source of inspiration for Valextra, the time felt apt to explore the signatures that set us apart. Placing our handbags in a series of everyday environments, existing icons are reworked to spotlight their vibrant simplicity, arriving in timely new shades and techniques. Meanwhile, freshly imagined silhouettes answer the call of new sensibilities and life structures. Together, the collection celebrates the bold and the softly spoken, the reserved and the eccentric.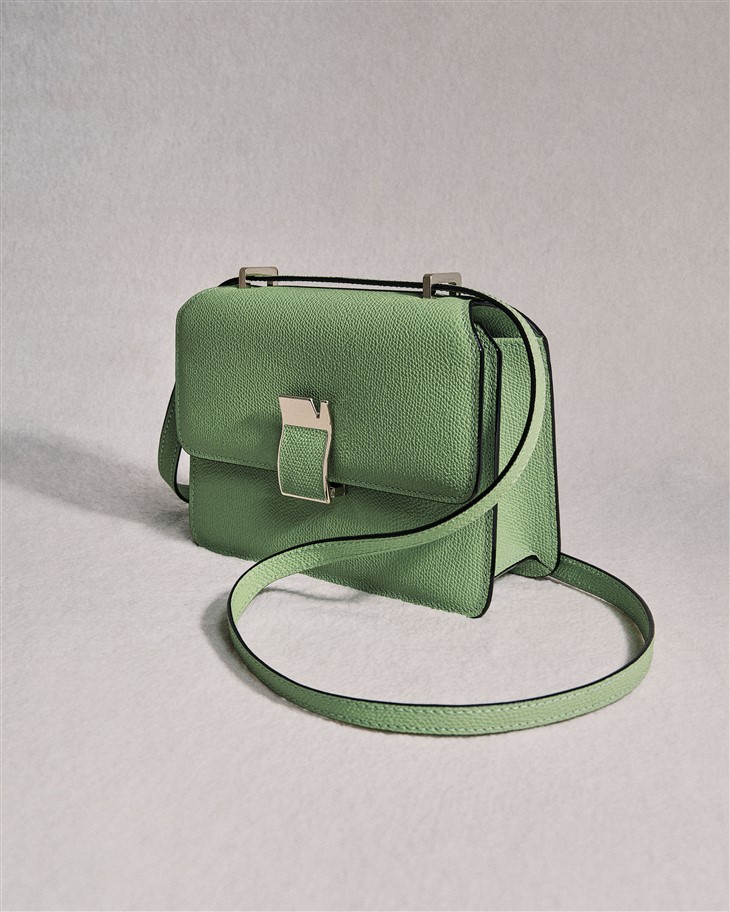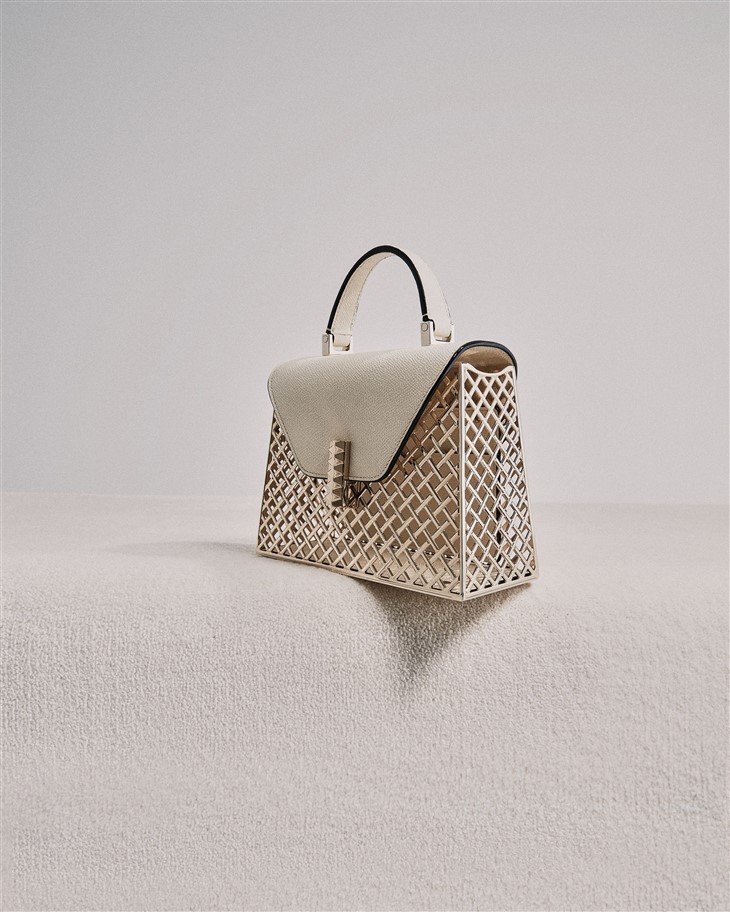 The 24/7 collection is realised in a palette of new shades that enhance our multidimensional Millepunte calf skin, from dawn until dusk. The morning city light is conjured with denim and powder blue and cement grey; the vibrancy of the midday buzz is realised in citrine yellow, and mint, apple and musk green; while the sunset is evoked powder and antique pink, peach, and gold and havana brown. A celebration of essentiality and elegance, function and finesse, 24/7 Valextra places our objects of desire at the epicentre of life and the ongoing passage of time.