Italian environmentally conscious accessories brand, THEMOIRè, introduces the second chapter of their project series TOGETHER by THEMOIRè, which aims to enhance craftmanship of emerging communities to preserve their traditions and communicate their own stories. All the benefits from the series are destined to the local community directly involved in each project. TOGETHER by THEMOIRè Chapter 02 was created in Antananarivo, Madagascar, together with of a local community of 200 female artisans engaged in the processing of raffia – natural material of which this country is one of the world's leading producers.
With TOGETHER by THEMOIRè // CHAPTER 01 we had involved the Oxchuc community in Chiapas to create a collection of limited-edition pieces. The proceeds from the sales were reinvested, cooperating with the Cantaro Azul association, to bring potable water inside seven rural schools and an educator to explain to the children the proper use of this precious resource. Chapter 02 of this project features the community of Antananarivo. Madagascar's red earth and its great biodiversity won our hearts because of their rare beauty and because, at the same time, we could not remain indifferent to the conditions of extreme poverty of the population and children who, despite living in the third poorest country in the world where no war is being fought, they never lose their smiles. – Francesca Monaco and Salar Bicheranloo, Co-Founders and Creative Directors of THEMOIRè.
Despite being one of the poorest countries in the world, Madagascar's red earth offers a combination of beauty, history, and art and at the same time shows the difficulty of the rural environment where communities live in close contact with nature. The willingness of the Madagascan people, their smiles and children's eyes inspired the entire project, which also involved local talents such as photographers and videographers to further support the economic independence of the community. Social solidarity is as important to THEMOIRè as environmental solidarity. All raffia used in the making of this capsule collection comes from a locally sourced endemic tropical palm and its harvesting is a similar process to pruning, which contributes to the overall health of the plant. The fibers obtained through this process are exceptionally elastic and durable, and the raffia is dyed with azo-free pigments, without heavy metals and through natural dyes. – from THEMOIRè
All proceeds from the sale of TOGETHER by THEMOIRè // CHAPTER 02 capsule will be reinvested by supporting the Avoko Association's Malagasy orphanage. The funds raised will be used to cover the costs of personal and educational needs, food and equipment for the facility, school materials and staff, and care for the 214 children at the institution. Taking care of these children means betting on the future, because it will be up to them to build a better society.
Through the purchase of the bags from the capsule collection, one contributes not only to greater fundraising, but also to the growth of the THEMOIRè forest as the brand plants a tree for each product sold.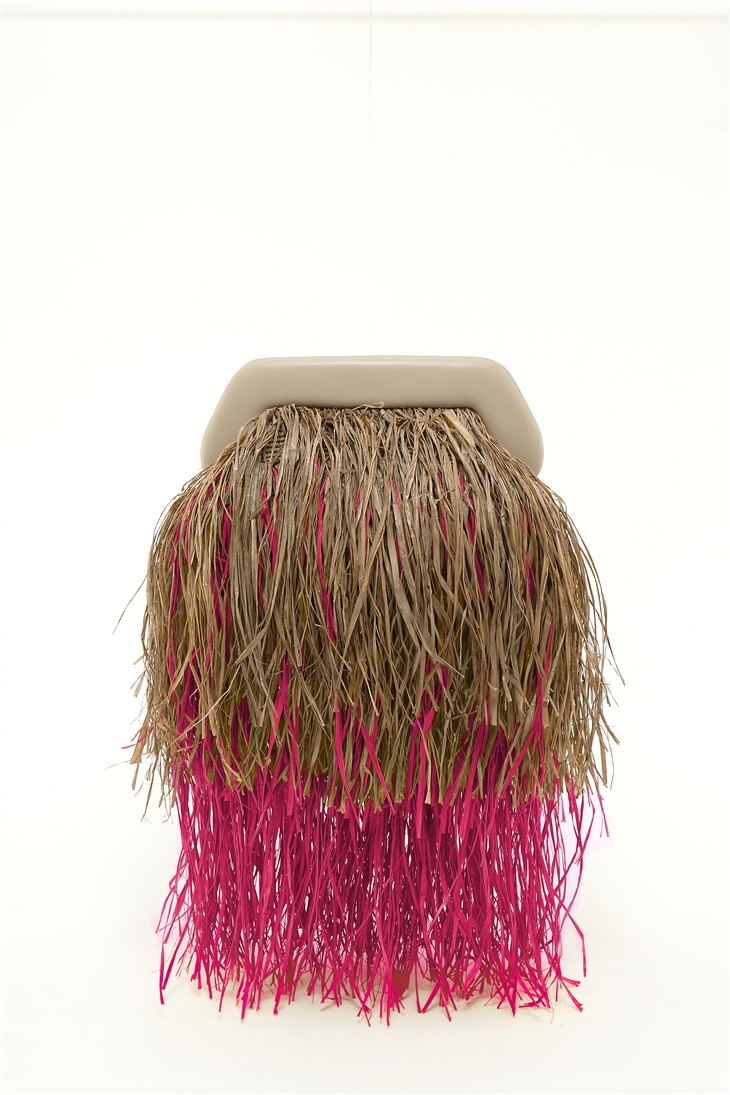 Discover the reportage from the making of TOGETHER by THEMOIRè Chapter 02 Capsule Collection: