Fashion house MAISON KITSUNÉ unveiled the third part of its Spring Summer 2023 Explore Everywhere campaign featuring models Lily McMenamy and Luke Solo Sangster captured by photographer Anton Gottlob. In charge of styling was Emilie Kareh, with art direction from Jamie Reid Studio. The campaign, that celebrates escapism and exploration, makes its third and final stop in Paris. Maison Kitsuné's Sweet Souvenirs story explores Parisian clichés with a tongue-in-cheek energy.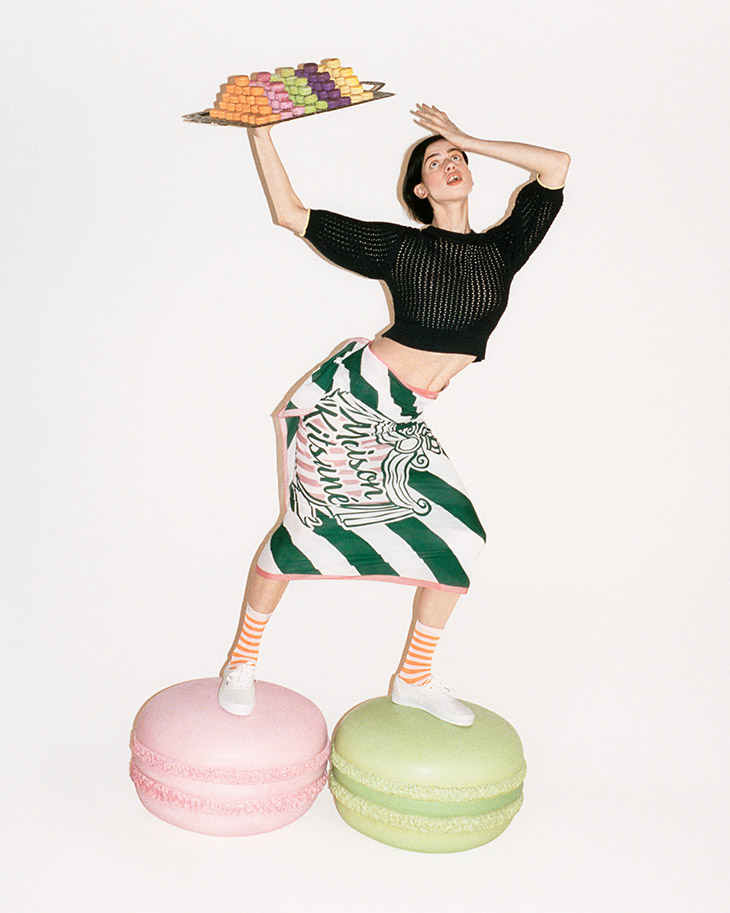 "Crests that evoke hotel slippers now embroidered onto espadrilles; souvenir T-shirts illustrated with ice cream sundaes and postcard collages. Poolside prints are transposed onto resort shirting, knitted two-pieces and seersucker tunic dresses; the vintage iconography of palm fronds and synchronised swimmers presenting a playful twist on tradition. The sweet, sorbet palette of summer is interspersed with the colour codes of preppy sports clubs – saccharine spirit offered a polished edge. Equally, Maison Kitsuné's signature, streetwear ease remains omnipresent through the collection's relaxed fits and nods to utilitarian aesthetics: a patchwork overshirt imbued with insouciant cool; a workwear jacket or zipped sweater offering protection from an evening breeze." – Maison Kitsuné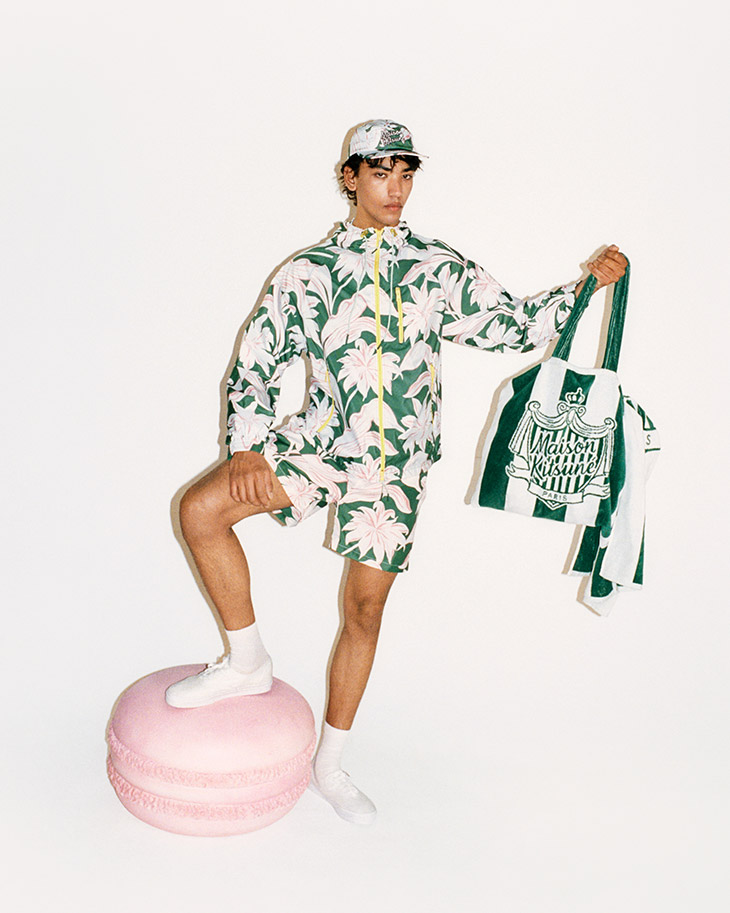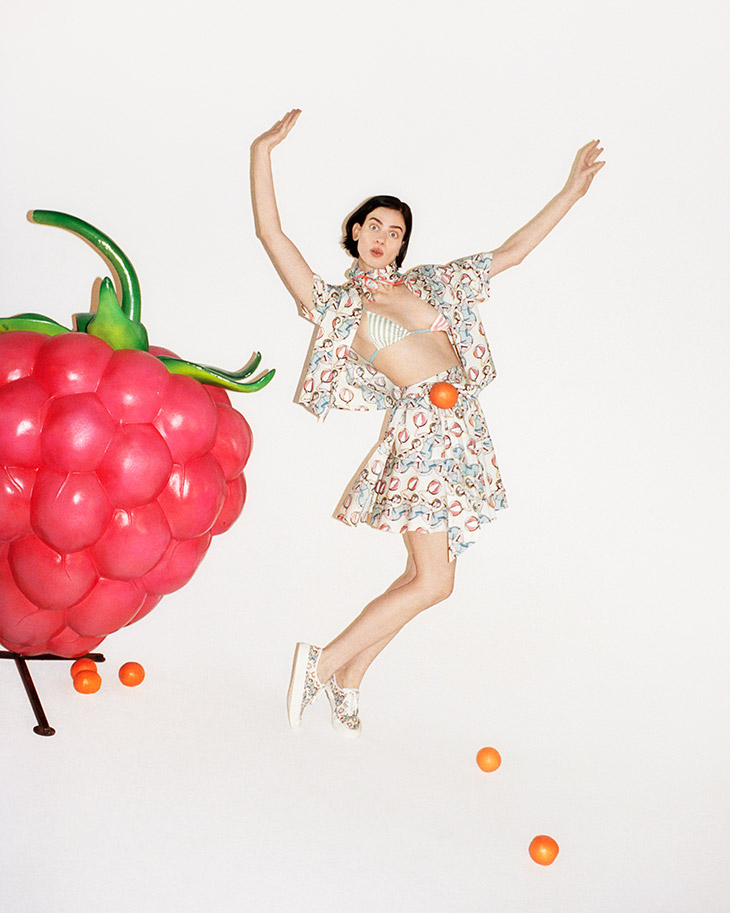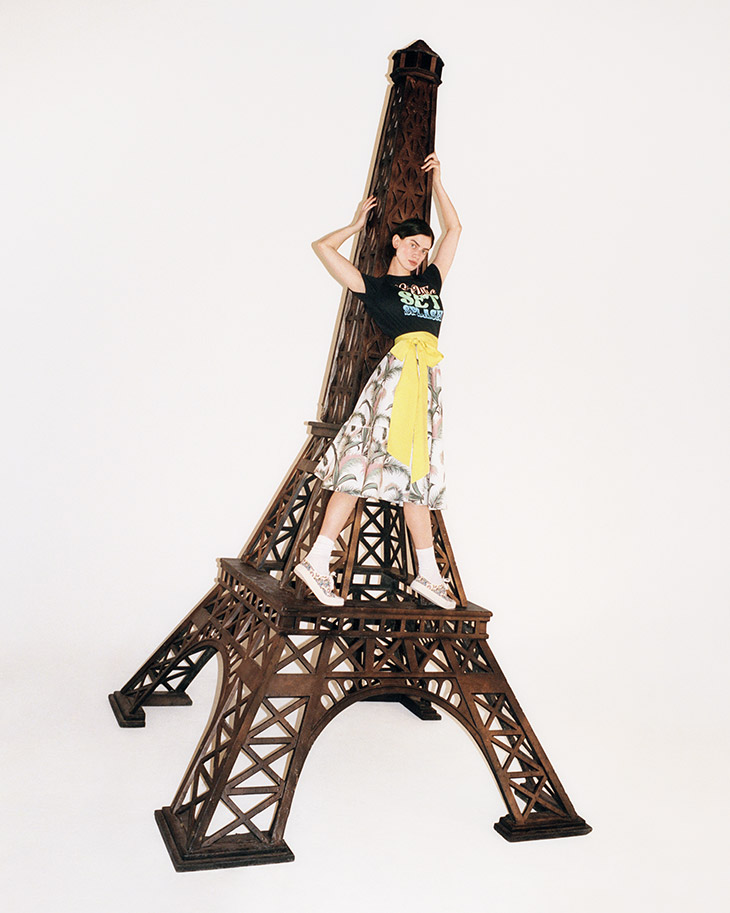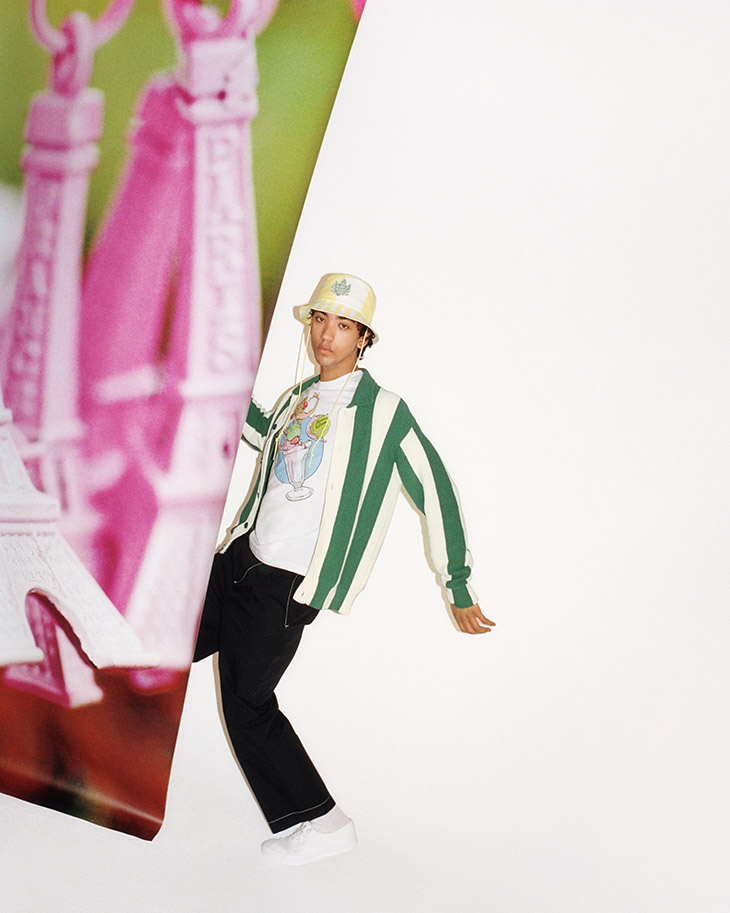 The Sweet Souvenirs by Maison Kitsuné and Hotel Olympia is available from April 12, 2023 in the brand's stores and online at the official website.