British luxury streetwear brand Represent teams up with the legendary American heavy metal band MÖTLEY CRÜE for an eleven piece capsule collection. The collection, that pays tribute to the brand's history, captures the 80's vibe, and consists of statement graphics on vintage wash t-shirts, hoodies, shorts and a tank top (pricing ranges from $125 to $255). It fuses Mötley Crüe's 1989's Dr Feelgood and 1987's Girls, Girls, Girls album artworks with Represent aesthetic, and it brings a contemporary take on beloved classics. Represent have previously collaborated with world renowned bands and artists such as Ozzy Osbourne, Megadeth, Motorhead, and Liam Gallagher.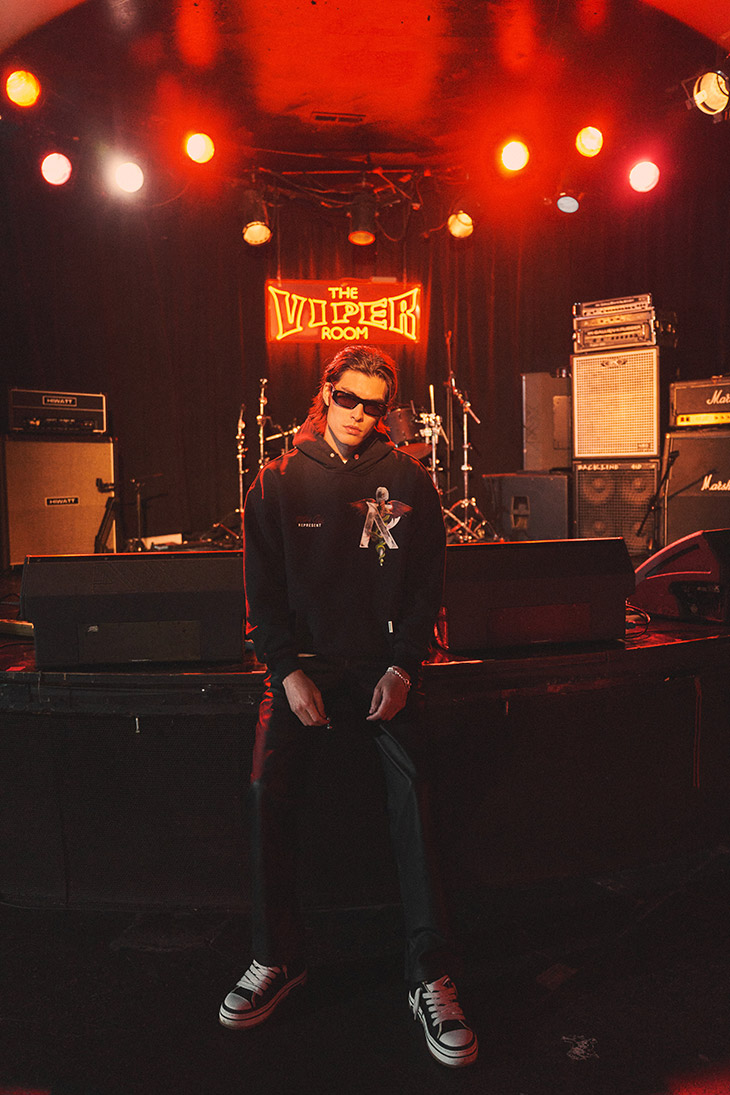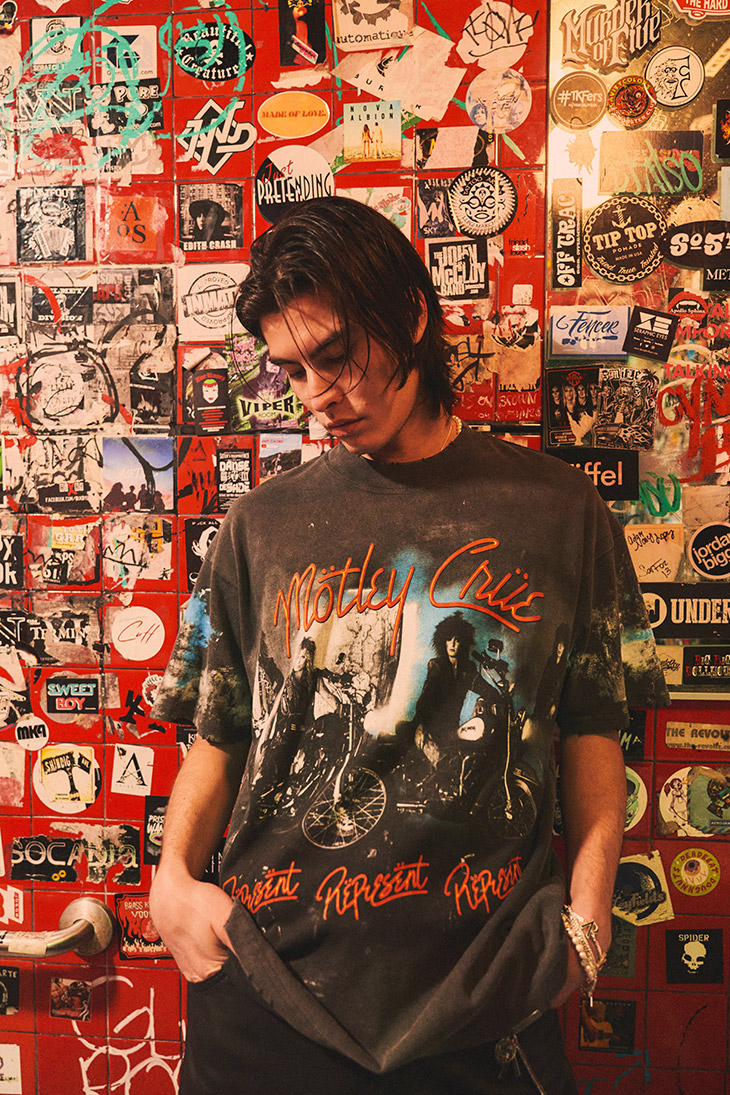 10 years ago I read 'The Dirt' by Neil Strauss and got my first glimpse into the life of one of the most notorious and decedent bands of the '80s and I've been obsessed ever since. I can remember shortly after first coming to LA and driving down the Sunset strip, seeing the iconic rock bars where these bands were made and picturing what life must have been like back in the early '80s.
I think that feeling has resonated with me ever since, so to release this pop up in the Viper room feels only right for this collaboration. Vintage rock graphics are my expertise so being able to work both brand and band into the artwork creates a much deeper connection than your typical licensing deal. To see the Dr Feelgood dagger through the Represent Initial really evokes a true sense of the band and our brand coming together. – George Heaton, Represent Co-Creative Director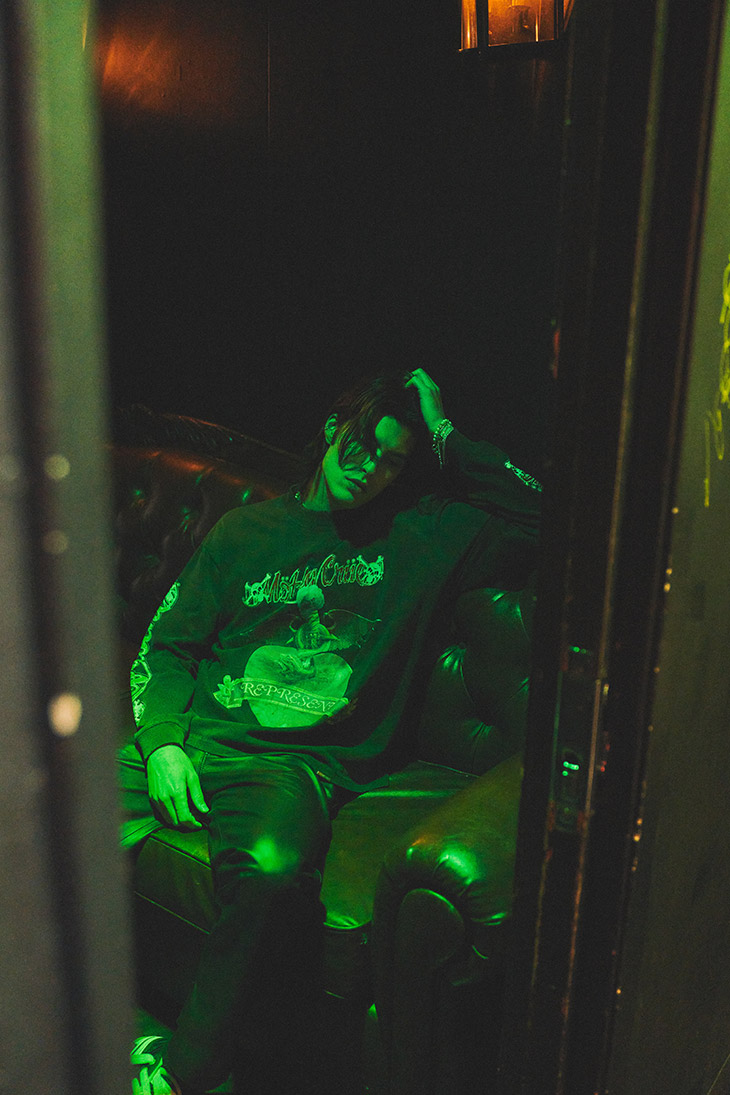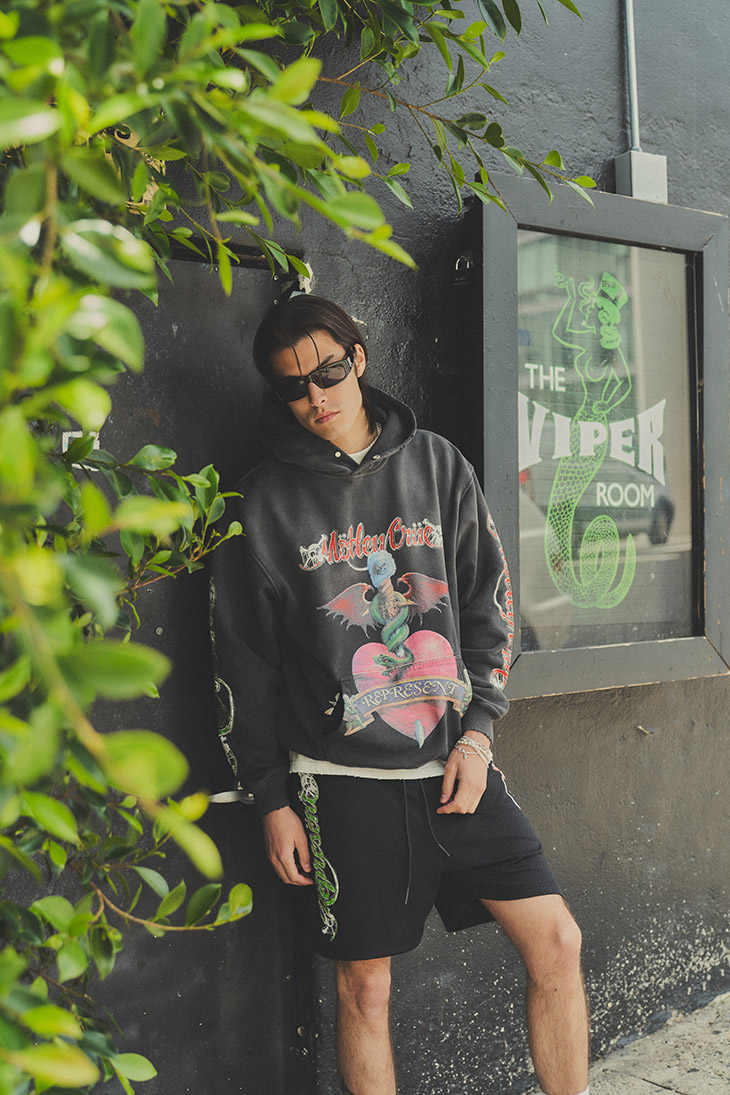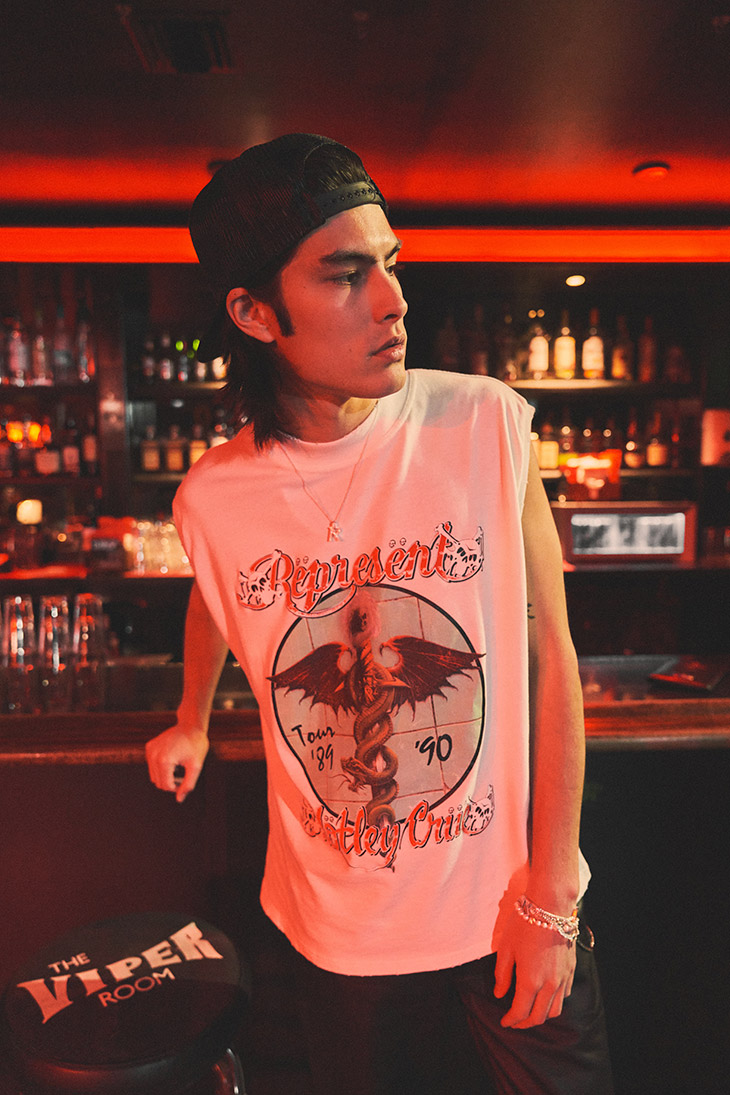 The Represent x Mötley Crüe collection will be live on Wednesday, April 19th at 3pm EST, at representclo.com and in an exclusive pop-up in Los Angeles' the Viper Room, from 10am-3pm PST.