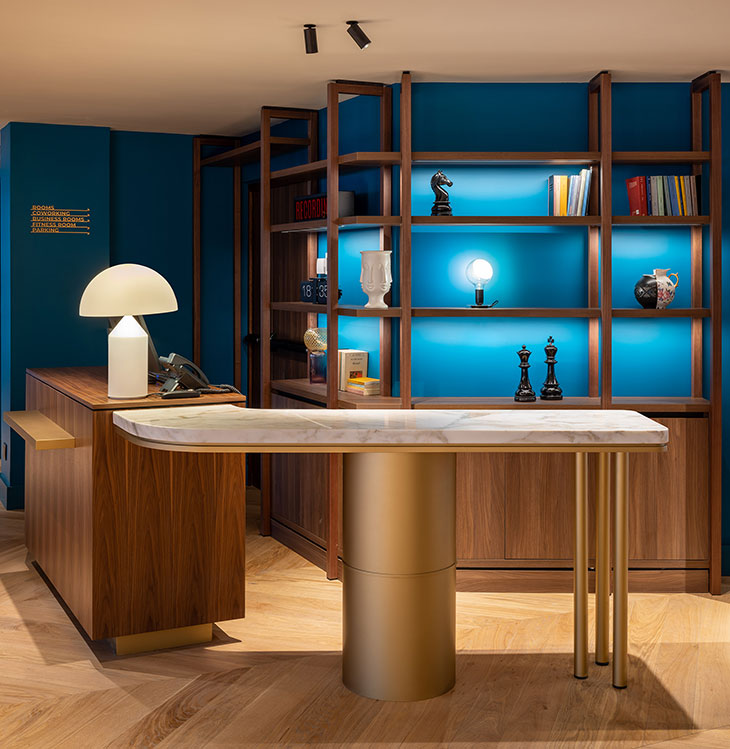 The city of fashion, design and urban lifestyle, in recent years Milan is getting a status of top destination for metropolitan hospitality. Offering innovative services, the city is constantly inventing the new trends, responding to modern people's changing needs.
For our recent business trip to Milan, we chose Urban Hive Milano hotel as our base. A beautifully designed 4-star boutique hotel nestled in the heart of Milan's vibrant Brera district welcomed us with its cosy atmosphere, furnished with stylish interior decoration, bespoke amenities and top-notch services.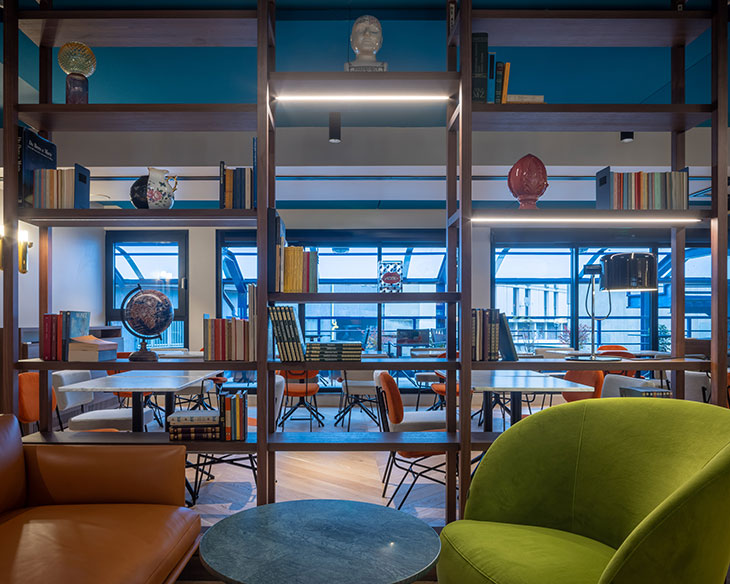 Location
Located in the charming district of Brera, the hotel takes a central position in the heart of the city. It is a perfect place to discover the area's Bohemian vibe, a mixture of art, fashion, flair and creativity, while also being very close to the other hot spots and tourist destinations of the city. For example, the medieval Castello Sforzesco is just 10 minutes by foot away, while the lively VIa Dante pedestrian street, known for its chic shops, restaurants, cafés, and bars, is 15 minutes away.
Urban Hive Milano is the result of a process of in-depth research into the meanings of living, travelling, and conceiving innovative ways of inhabiting spaces and time.
Whether on a business travel or a tourist visit, Urban Hive is a perfect place to explore the city, organize your business meetings, or just work from your beautifully designed room.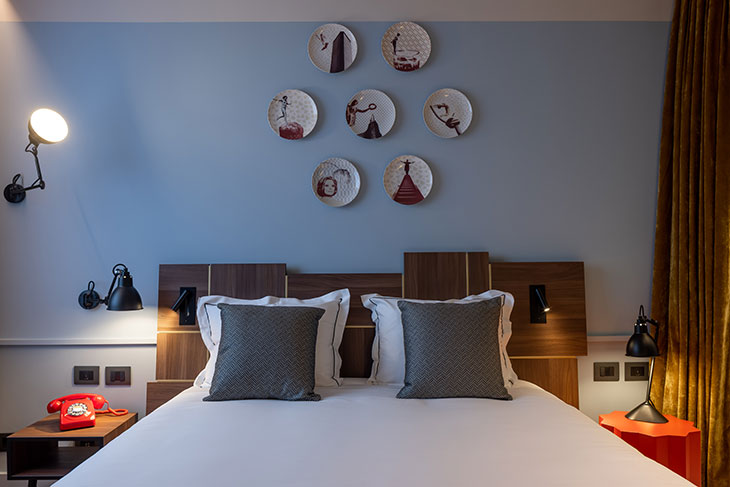 Rooms
The hotel offers 97 rooms and suites spread over 7 floors, with particular attention to details. The design combines the vintage and contemporary objects, with paintings, colours, woods and fabrics chosen to give each room unique character and personality. There are five room categories: MINI (for solo travellers or mini-stays), COSY (to be shared by two people), BIG (for families – double bed or two single beds, plus an additional single bed), TAYLOR MADE (tailor-made for each customer, with high-quality devices and premium services customised to make stays truly exclusive), THE JUNIOR SWEET (where you can feel at home, it is the largest room in the hotel and offers a splendid view of the Milan skyline).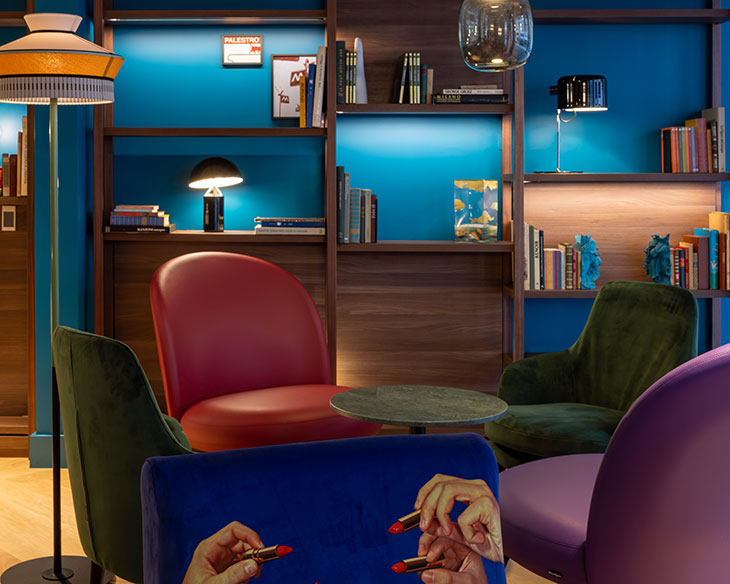 Design
The Hively Hospitality group tapped the renoved Vudafieri-Saverino Partners architecture studio to completely renovate the space. Known for their unique contemporary projects, they created a boutique hotel that stands out for its style and services. Taking the design cues from the city's archetypal identity traits, the architects used their original visual language to create an unprecedented experience of breathing the most iconic atmosphere of the new Milan.
The concept has given life to an inviting, informal place full of character and colour, where elements of Milan's past coexist with its modern spirit.
– Vudafieri-Saverino Partners.
Adding a contemporary edge to traditional Milanese design, the interior and decor choices hint at the timeless elegance of the post-war maestros and the city's legends and symbols, from the Madonnina to Bar Basso.
Food & Beverage
A well-known name on the Milanese gastronomic scene, Dom Carella, is in charge of the food and beverage offer. It includes breakfast and lunch, but also an all-day dining proposals and the evening menu, as well as the sophisticated range of creative cocktails.
Dom Carella expresses the philosophy and vocation of Urban Hive Milano in a menu that not only satisfies the palate but also enriches the guest's experience, through the quest for rare flavours and an authentic vision of the short supply chain.
In the new Urban Hive Milano, design, creativity and food and wine come together to define a new level of contemporary hospitality.
Urban Hive Milano is part of HIVELY HOSPITALITY, a company founded in 1990 that now has 80 hotels in 6 countries and is continuing to grow.
Urban Hive Milano
Corso Garibaldi, 84, 20121 Milano MI, Italy
+39 02 2900 3888
ciao.milano@urbanhivehotels.com
www.urbanhivehotels.com
Keep up with Urban Hive on Instagram – @urbanhivemilano