A chic and edgy scene unfolds as the City of Angels meets a legendary studio under the cover of night. Fashion and cinema intertwine to create a mesmerizing experience, inviting us to dance the night away in a vibrant dream world. The highly anticipated CHANEL Cruise 2023.24 collection is finally here, showcasing a vibrant and exuberant array of hues and moods.
The sophisticated and refined world of Virginie Viard's Chanel, brought to life the past decades with a glamorous flair from the roaring 20s and 30s to the rhythmic beats of the 70s and 80s, exuding a vibrant energy characteristic to the era.
This season, CHANEL's new collection is a stunning display of rhinestone-covered mini-shorts, jumpsuits, embroidered bustiers, and tank tops. The 1960s-inspired suits, bathrobes, and casual pyjamas are a nod to the past, while the 1930s-style shoes and their disco variations add a touch of glamour. The use of crêpe de chine and terrycloth, along with swimsuits, wrap-around tops, legwarmers, and evening dresses, showcases the brand's versatility. It's a celebration of CHANEL's history and codes, all coming together in a beautiful dance of collective imagination.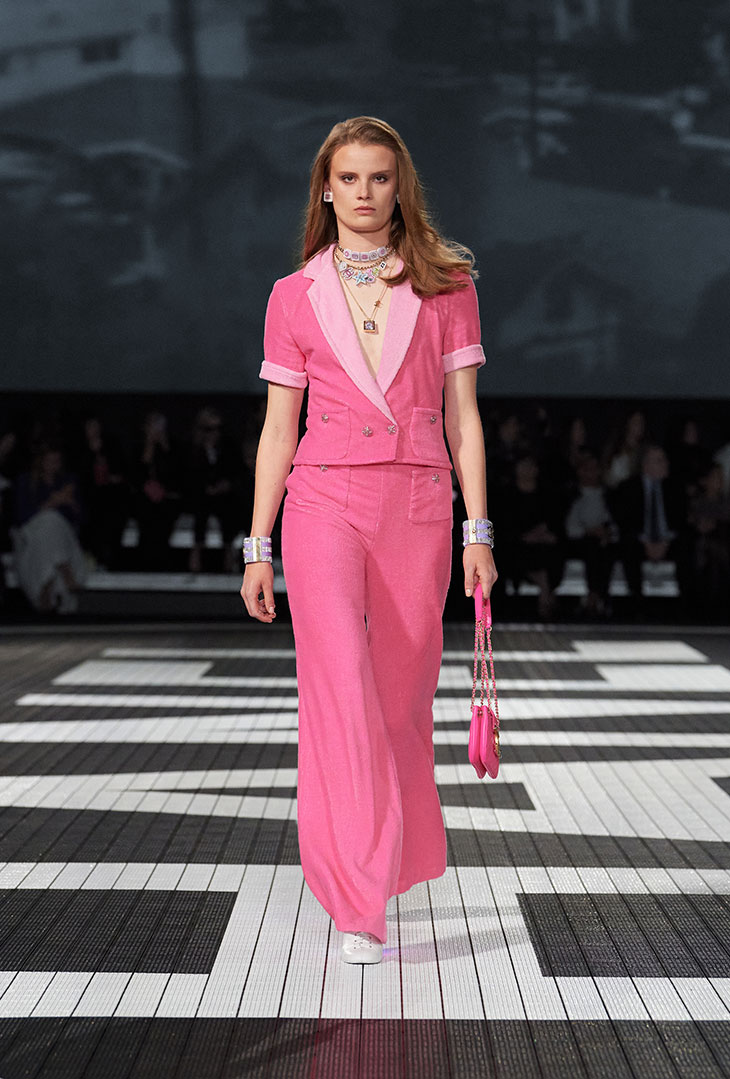 Between a tribute to the glamour of great film stars and evoking the world of fun to be had with aerobics, sports and roller skating, between the dream on one hand and what you want to wear on the other, it's all a question of balance.
– says Virginie Viard.
A vibrant energy is captured in a meticulously curated array of hues, blending the classic House colors with soft pastels and bold, flamboyant tones. The Artistic Director's fondness for pink is evident in the nuanced shades that go beyond the classic black and white. The addition of gold adds a touch of glamour reminiscent of Hollywood's golden era, with empress-like actresses under the bright lights of the projector, basking in the eternal sunshine of California.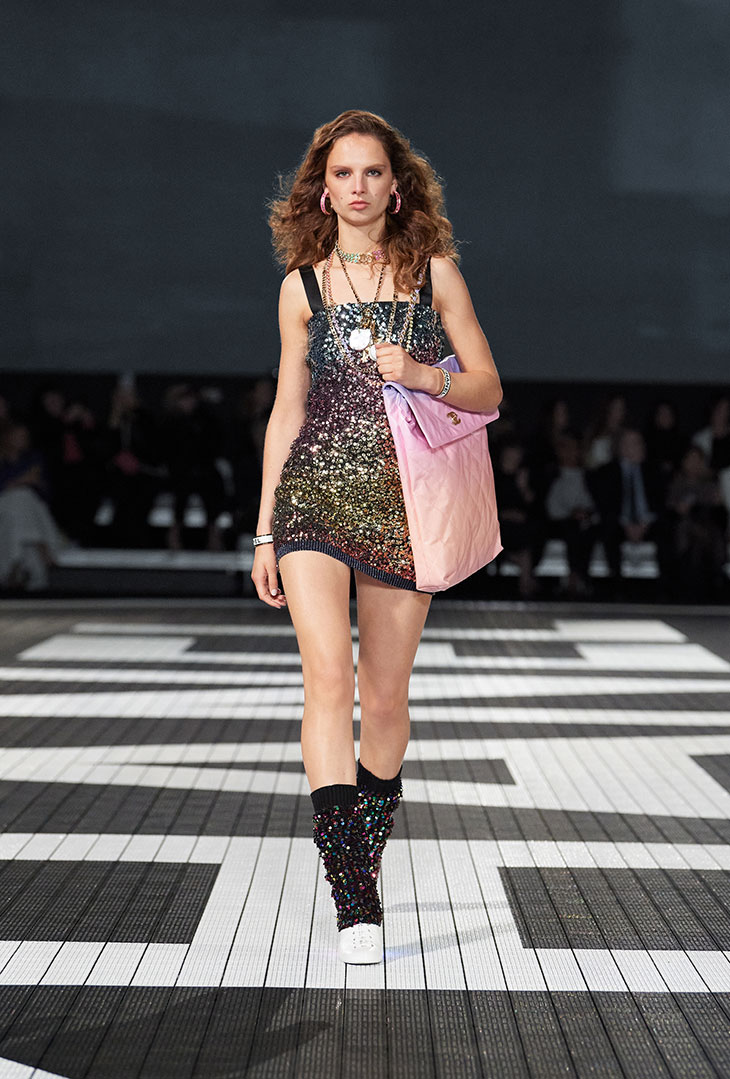 The idea is to offer a breath of fresh air, a voyage, a light-hearted and happy fantasy.
– concludes Virginie Viard.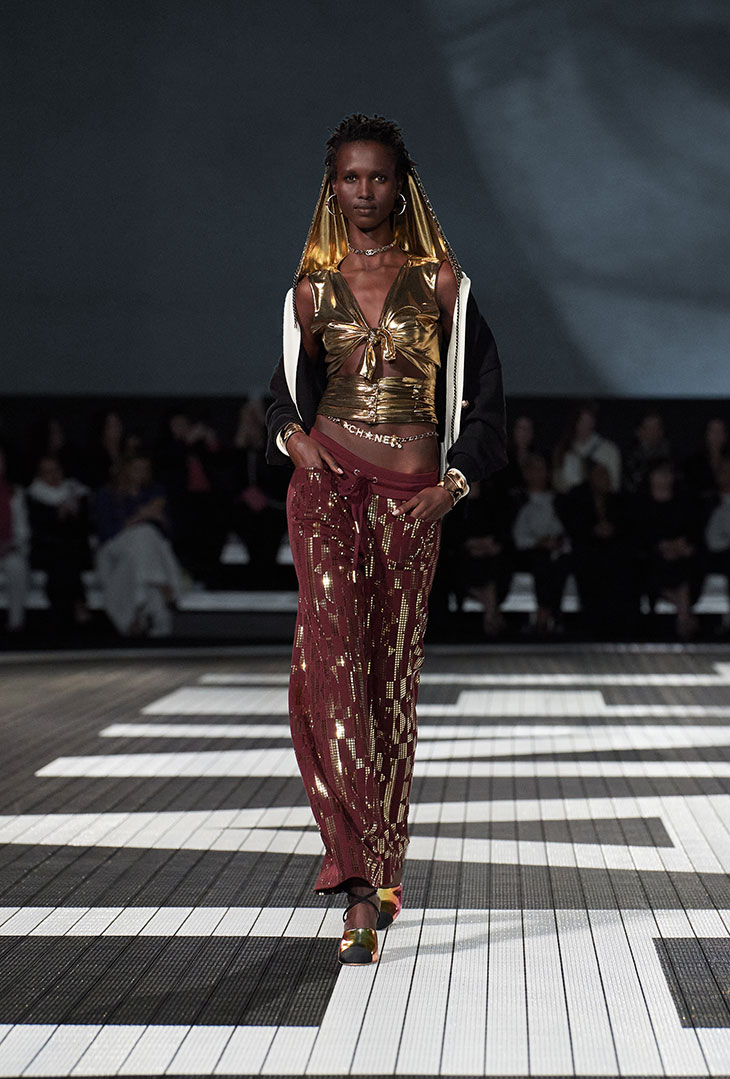 The collection exudes a captivating energy that is reflected in its exquisite fabrics, intricate embroideries, and stunning prints, as well as the variety of motifs, ranging from geometric to figurative. The gold squares, black and gold chevrons, disco balls, milkshakes, and roller skates, all inspired by the late Karl Lagerfeld, add to the overall glamour. The accessories are simply radiant, showcasing rhinestones, ombré shading, and metallic leathers in all their glory.