Fashion house PACO RABANNE unveiled its Beachwear Capsule Collection titled Summer Delights that was inspired by a sense of hedonism, as well as with party-going protagonists of Almodovar's films and '90s minimalist sensibility. The collection highlights the brand's codes – the feminine sensuality, graphic vibrancy, and crafted elements.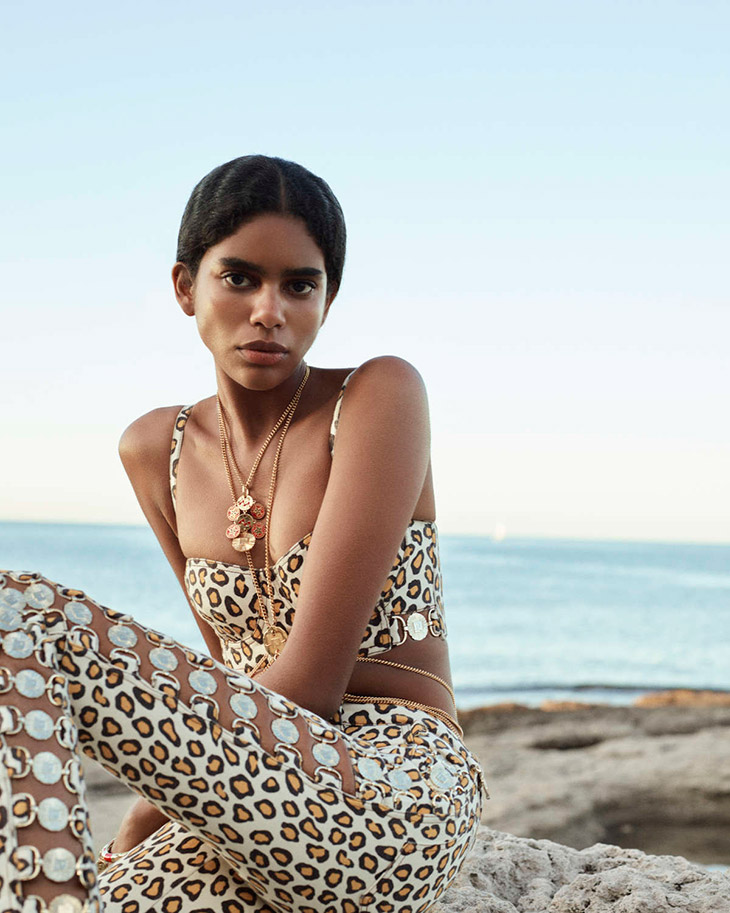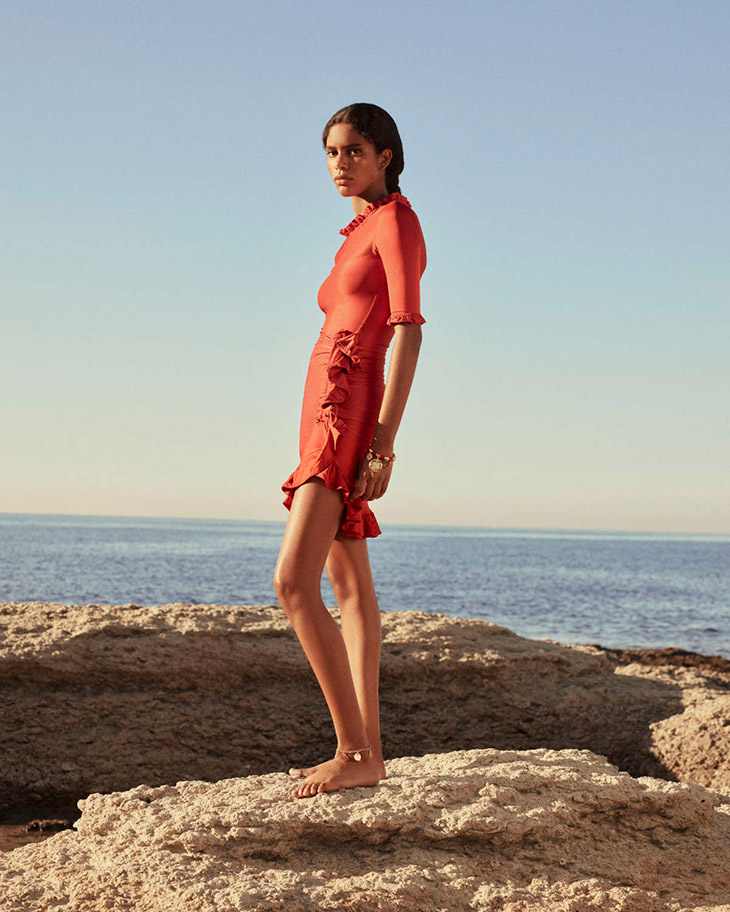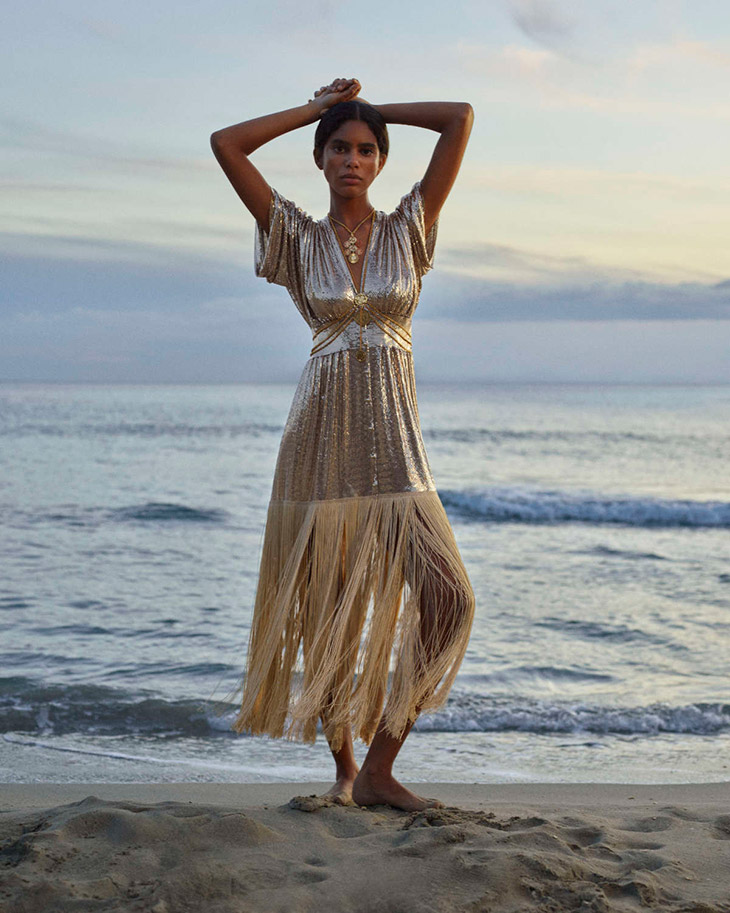 Jersey pieces in micro floral prints fit tight to the body and feature flirtatious ruffles, ruched detailing, and vibrant color trim, while another jersey grouping of swimwear-inspired, draped skirts adds a casual sexiness to nightwear. Stylized leopard spots appear to be designed for evenings that last until morning. Flamenco-inspired fringes adorn jersey outfits in tone-on-tone sandy colors. Jacquard knits with classic patterns traced with lurex also inspire a beachy feel. Whereas open circles displaying the flesh suggest a connection to the sun.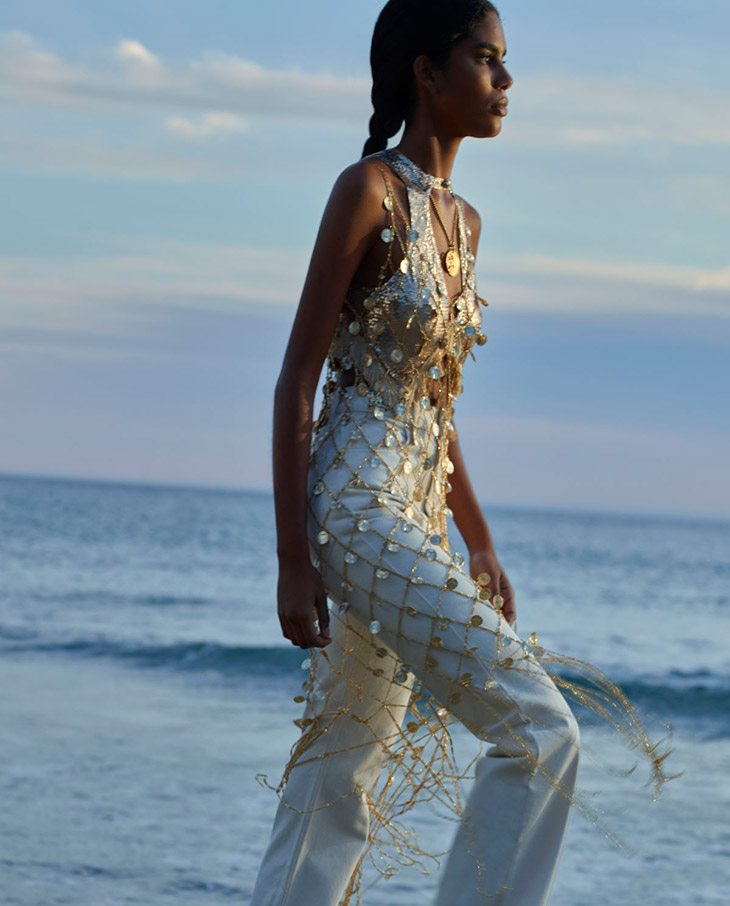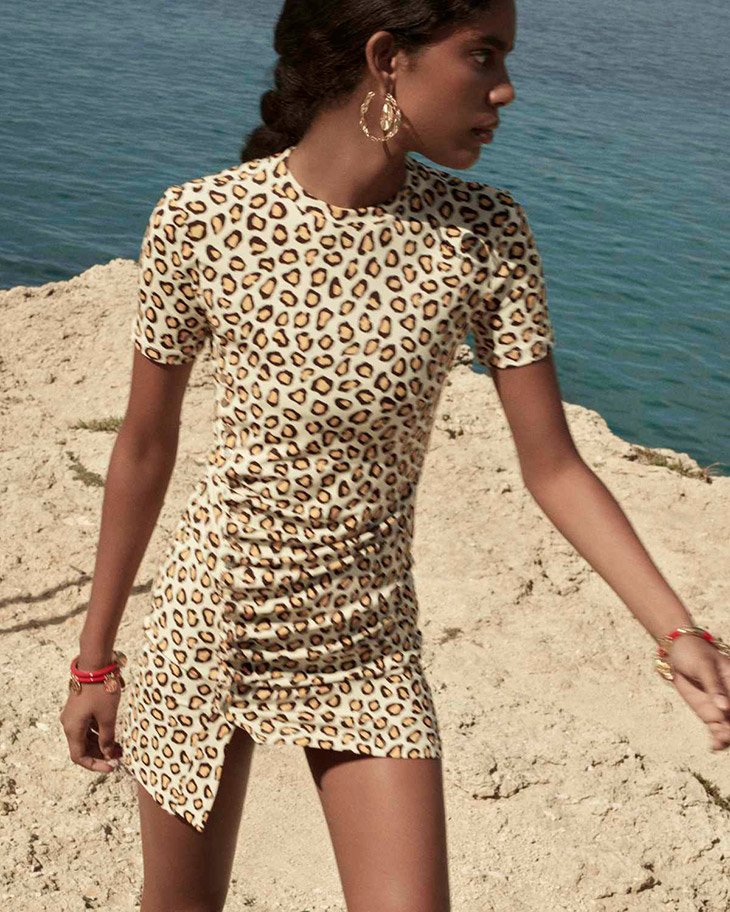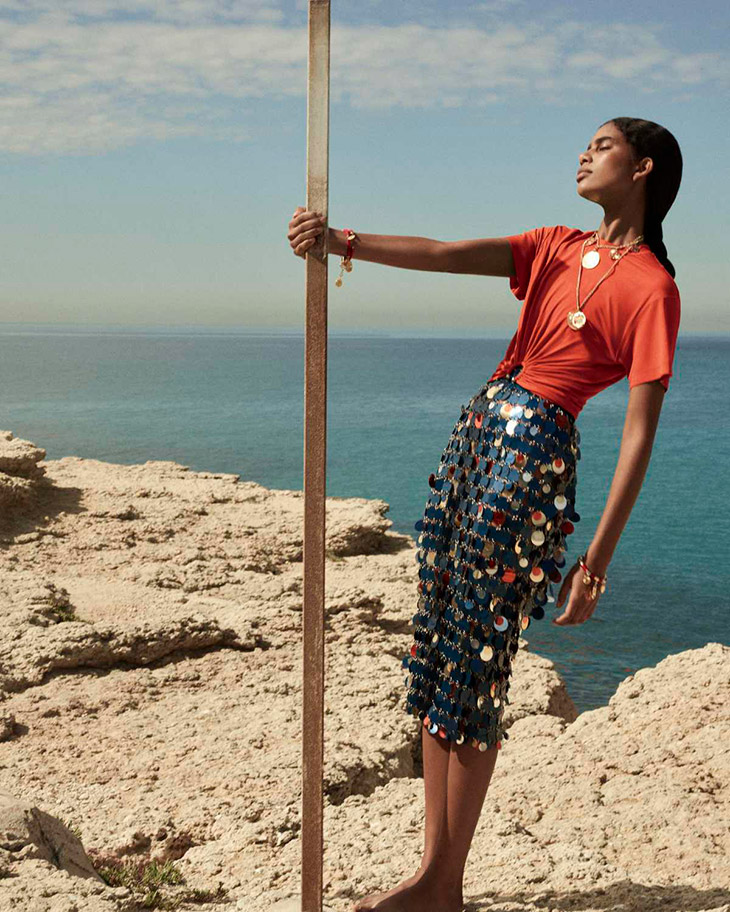 The palette is defined by jewel tones of ruby red, emerald, and sapphire, with an underlying impression of decadence shining through. Spanish references, ranging from austere to quirky, are reinvented as tiered tops and skirts or airy maxi dresses. For the evening, column dresses and separates in deep black or acid yellow have been adorned with geometric assemblage. Hand-crocheted knits with borders of macramé, beads, and fringes showcase specialized craftsmanship, each piece is a tribute to meticulous handcraft.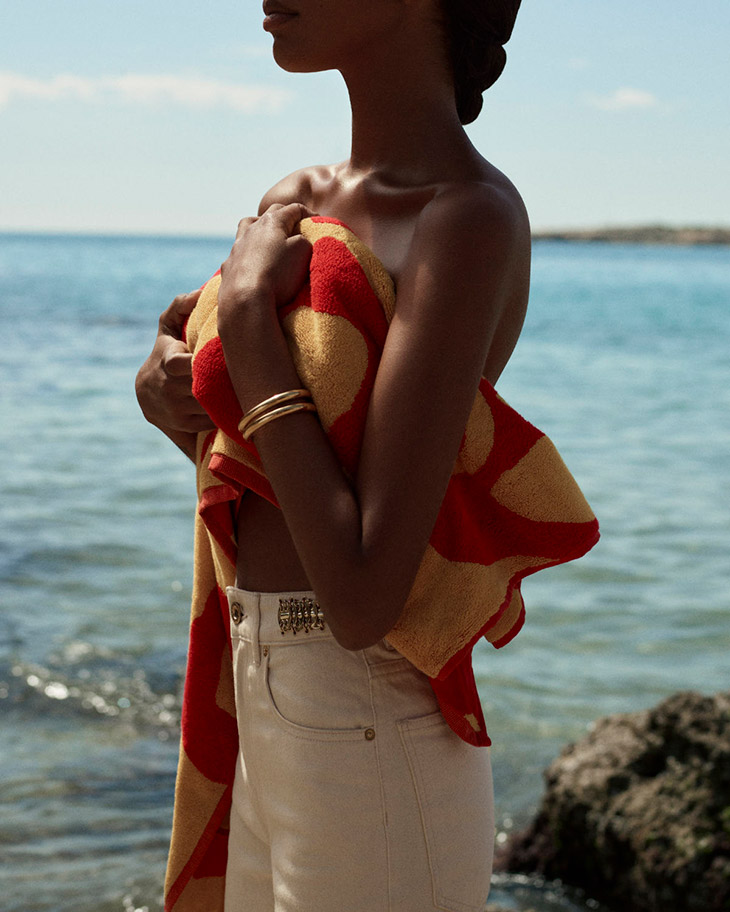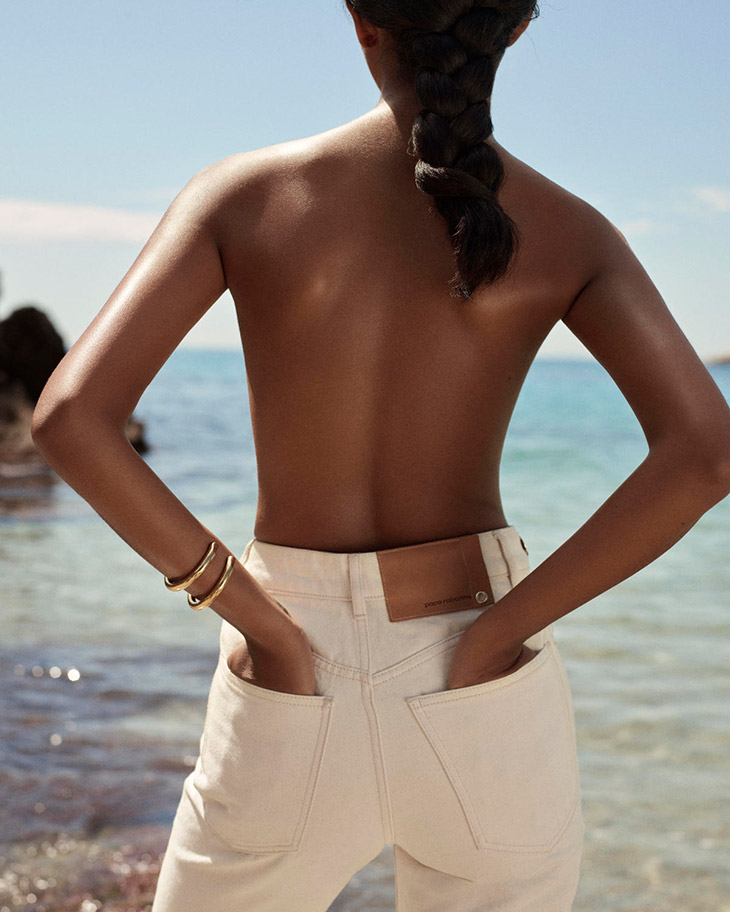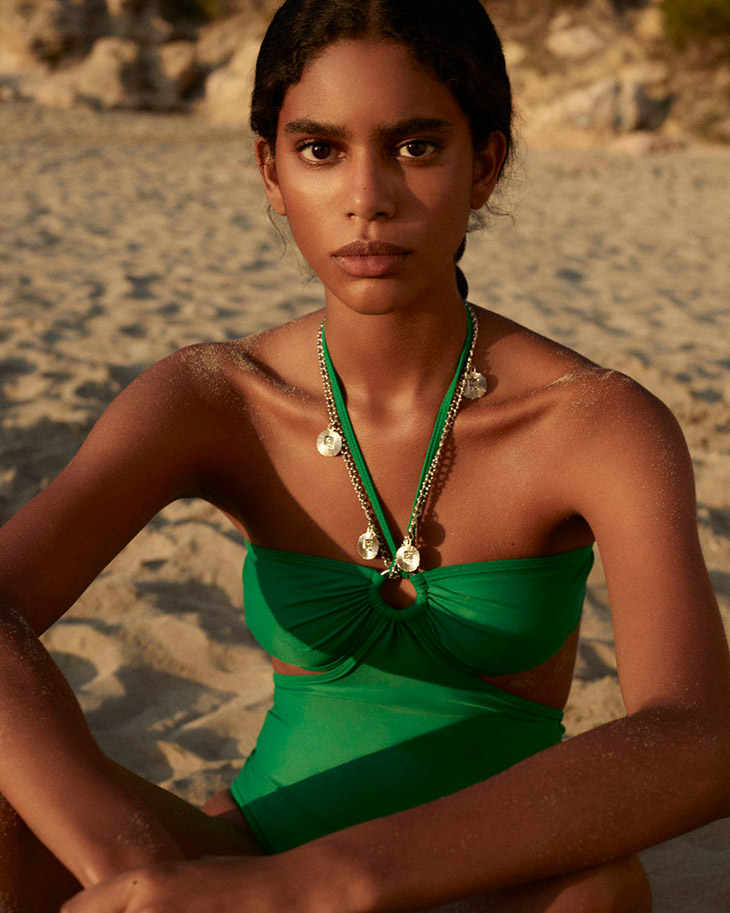 Fashion photographer Adam Peter Johnson captured the campaign starring model Allana Santos Brito. In charge of styling was Marie-Amélie Sauvé, with art direction from Julien Dossena. Beauty is work of hair stylist Alexander Soltermann, and makeup artist Aya Murai.