Tina Turner, the groundbreaking rock and roll sensation who achieved immense popularity as a pop powerhouse during the 1980s, passed away at the age of 83 following an extended period of illness. Turner, whose remarkable career spanned multiple genres and generations, left an indelible mark on the music industry and beyond. A true legend, Turner's career spans several decades and encompasses remarkable achievements as a singer, songwriter, and performer. Yet, her impact extends far beyond the realms of music. Turner was an emblem of resilience, having triumphed over adversity and emerged as a symbol of empowerment for countless individuals worldwide. Born Anna Mae Bullock in Brownsville, Tennessee, Turner's journey to stardom was not without its obstacles. From her early struggles to break free from an abusive relationship to her relentless pursuit of success as a solo artist, Turner's resilience has been an integral part of her story. Her indomitable spirit and unwavering determination have inspired generations, reminding us all that obstacles can be overcome and dreams can be realized.
Beyond her musical accomplishments, Turner has utilized her platform to champion important causes. She has been a vocal advocate for human rights, particularly in the areas of domestic violence and women's empowerment. Turner's personal experiences have fueled her commitment to raising awareness and effecting positive change, making her an influential figure in the realm of activism. Her bold, glamorous style has become iconic, influencing generations of artists and fashion enthusiasts alike. From her sequined mini-dresses and thigh-high boots to her signature big hair and smoldering stage presence, Turner's fashion choices have consistently pushed boundaries and cemented her status as a trendsetter. Today, Tina Turner's legacy shines brightly, serving as an inspiration to artists, activists, and fashionistas around the globe. Her music continues to resonate with audiences of all ages, her activism sparks conversations that demand change, and her fashion choices continue to captivate and inspire. In a world that constantly evolves, Turner remains a timeless icon, a beacon of resilience, activism, and fashion—a true force to be reckoned with.
In this article, we reflect on the remarkable life of Tina Turner, celebrating her trailblazing career, her unwavering activism, and her significant contributions to the world of fashion.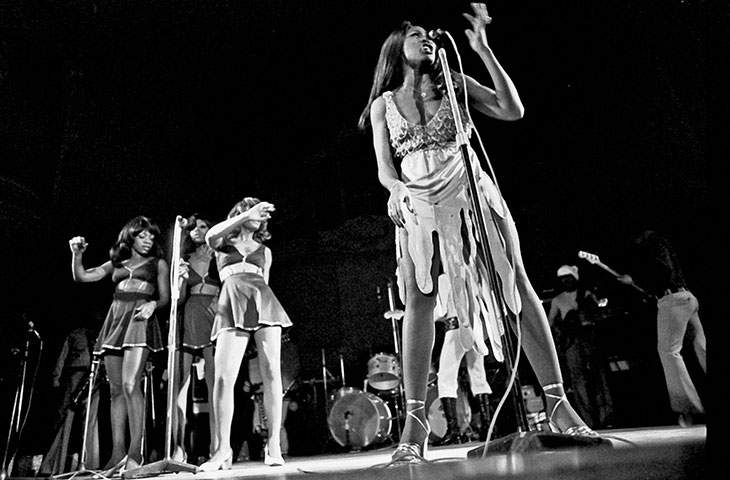 Early Life and Musical Journey
Tina Turner, born Anna Mae Bullock on November 26, 1939, in Brownsville, Tennessee, had a fascinating early life that set the stage for her remarkable musical journey. Growing up in a modest household, she discovered her passion for singing in the church choir and local talent shows. At the age of 17, she moved to St. Louis, Missouri, where she met Ike Turner, a talented musician who would become her musical partner and husband. Under Ike's guidance, Tina honed her skills as a performer and vocalist, and they formed the renowned duo "Ike & Tina Turner." Their electrifying live performances and soulful sound earned them recognition and success, with hits like "River Deep – Mountain High" and "Proud Mary" catapulting them into the limelight. However, their personal relationship was fraught with turmoil, and Tina eventually summoned the courage to leave the abusive marriage.
After her separation from Ike Turner, Tina embarked on a solo career, facing numerous obstacles but never losing her determination. She reinvented herself as a rock and pop artist, and her 1984 album "Private Dancer" became a global phenomenon, earning her multiple Grammy Awards and establishing her as an iconic solo artist. Tina's musical journey is a testament to her resilience, talent, and unwavering commitment to her craft, solidifying her status as one of the greatest performers in music history.
Activism against Domestic Abuse
Tina Turner's experience with domestic abuse became a turning point in her life and propelled her into a passionate advocate for survivors. By openly sharing her own story and speaking out against domestic violence, she became a beacon of hope and empowerment for countless individuals trapped in similar situations. Turner's advocacy work extended beyond her personal experiences. She actively collaborated with organizations such as the National Coalition Against Domestic Violence to raise awareness, educate communities, and support survivors.
Her autobiography, "I, Tina," published in 1986, shed light on the harrowing experiences she endured and the courage it took to break free from the cycle of abuse. The subsequent film adaptation, "What's Love Got to Do with It," brought her story to the forefront, amplifying her message of resilience and inspiring others to reclaim their lives.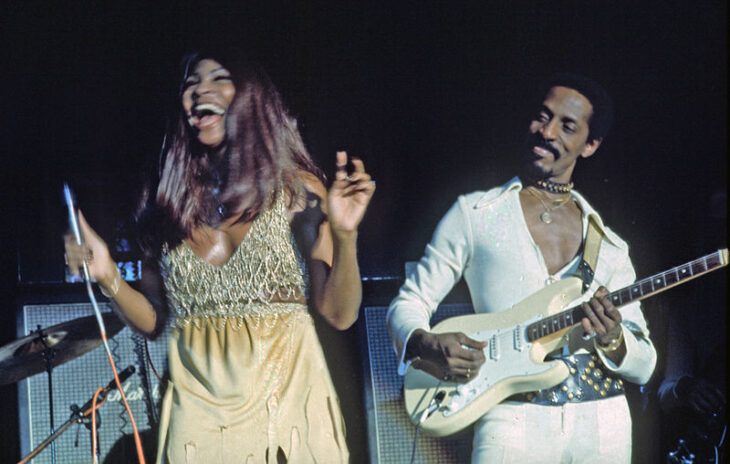 Fashion Influence and Iconic Style
Tina Turner's influence extended beyond music and activism; her fashion choices and iconic style left an indelible mark on popular culture. Known for her dynamic stage presence, Turner embraced fashion as a means of self-expression. Her glamorous and daring ensembles became a visual extension of her powerful performances. Turner's fashion sense was defined by boldness and originality. She fearlessly donned eye-catching pieces, including sequined dresses, fringe-adorned outfits, and thigh-high boots. Her signature wild, voluminous hairstyle became an iconic symbol of her persona. Through her fashion choices, Tina Turner shattered conventional norms and embraced her individuality, inspiring generations of artists and fashion enthusiasts.
Her influence was not confined to the stage; Tina Turner's impact resonated in the 1980s film "Mad Max Beyond Thunderdome," where she showcased a distinctive, futuristic style as the character Aunty Entity. Her unique blend of rock 'n' roll edge and timeless elegance continues to inspire designers, stylists, and performers today. She graced the covers of numerous fashion magazines throughout her career, including Vogue, Harper's Bazaar, Elle, and Rolling Stone. Her captivating style, powerful presence, and influential fashion choices made her a sought-after icon for fashion publications, further solidifying her status as a fashion trendsetter.
A Lasting Legacy
Tina Turner's achievements and contributions to the music industry earned her numerous accolades and honors, including induction into the Rock and Roll Hall of Fame and multiple Grammy Awards. Her 1984 album, "Private Dancer," marked a significant milestone in her solo career and featured timeless hits such as "What's Love Got to Do with It" and "Better Be Good to Me."
Beyond her musical and fashion legacy, Turner's activism and resilience continue to make a lasting impact. Her courage in sharing her personal journey sparked vital conversations about domestic abuse and empowered survivors worldwide. Tina Turner's influence transcends generations, as her story remains a testament to the power of resilience, self-belief, and the ability to overcome adversity.