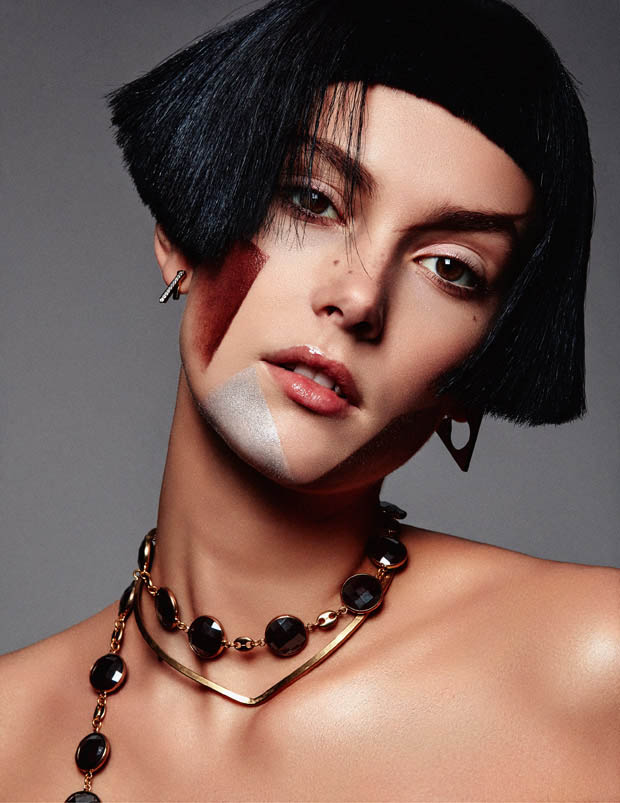 If you want to make a bold statement about who you are and add visual interest, then jewelry is the answer. It's no wonder the global jewelry industry is estimated at a whopping $298.40 billion as of 2023.
However, it can be hard to decide what pieces will truly bring out the best in your look. Don't worry; with a little creativity and thoughtfulness, you can create unique jewelry combinations that will showcase your individuality in all the right ways.
In this blog post, we'll explore innovative ideas on how to use jewelry in order to produce looks as unique as you are. Read on for ideas on styles that range from subtle accents to full-on sparkle statements; there's something here for everyone.
Consider a Minimalist Approach
When it comes to accessorizing, keep in mind that sometimes less is more. Choosing jewelry pieces that are small and subtle can make just as big of an impact as louder, bolder options.
Thin rings or a delicate pearl necklace may seem understated, but their simplicity can add an air of sophistication and elegance to any outfit. Plus, opting for minimalist pieces allows you to mix and match more easily, making it easy to create a variety of looks with just a few key items. Whether you're dressing up for a special occasion or just running errands around town, a minimalist approach to jewelry is a timeless choice that will always look chic and put-together.
Play With Materials
Jewelry is the perfect way to add a little something extra to your outfit, whether it's a statement piece or something subtle. But have you ever thought about trying out a material that's unexpected? Wood, leather, and even glass aren't the typical materials you would associate with jewelry, but they can make for stunning pieces that really stand out.
Imagine a chunky wooden necklace adding an earthy touch to a plain white t-shirt or a delicate glass bracelet sparkling in the sunlight. Don't be afraid to play around with unconventional materials and discover a whole new level of accessorizing.
Incorporate Color
The power of color is undeniable. The hues we choose to wear can speak volumes about our personality and mood. So why not make a statement with your jewelry? Bold colors like ruby red, emerald green, and sapphire blue can add an instant pop to any outfit. Wear a chunky necklace or oversized earrings in these vibrant shades and watch heads turn.
If you prefer a more subtle approach, opt for softer tones like blush pink, sky blue, or lilac. These colors exude an air of sophistication and elegance, making them perfect for a fancy dinner or a day at the office. Whatever your style, incorporating color into your jewelry choices is a surefire way to add some extra flair to your look.
Mix and Match
When it comes to expressing your individual style, mixing and matching jewelry is the way to go, and there are different ways to do so.
With stack rings, you can try combining different colors and textures to come up with a unique look that speaks to your personal aesthetic. Experiment by wearing multiple earrings at once, pairing studs with hoops, or dangling designs for an unexpected twist. And don't forget about layering necklaces. This trend has been growing in popularity for good reason. Whether you choose delicate chains or chunky statement pieces, layering necklaces can add a touch of sophistication to any outfit and show off your creative side.
So go ahead, play around with your jewelry, and see where your imagination takes you.
Add Texture
Adding texture to jewelry is an easy way to elevate any outfit and show off your personal style. By incorporating unique materials and finishes, you can add new dimensions to your look and create a statement piece that truly stands out.
Whether it's a chunky braided chain or a delicate beaded necklace, textured jewelry adds a tactile component that draws the eye and creates some extra visual interest. With so many options to choose from, there's no shortage of ways to add a little texture to your jewelry collection and enhance your overall fashion game.
Bottom Line
Jewelry is an easy way to add some sparkle to any look. With thoughtful styling, you can take your look from simple to stunning in no time. Consider finding a piece that speaks to you and experimenting with different materials, colors, and textures. Be creative with the way you combine pieces and pick items that catch the eye. Don't be afraid to try something new—you may be surprised how much of a statement jewelry can make. Remember: innovate in accessorizing with unique jewelry pieces, and you'll be sure to make heads turn.