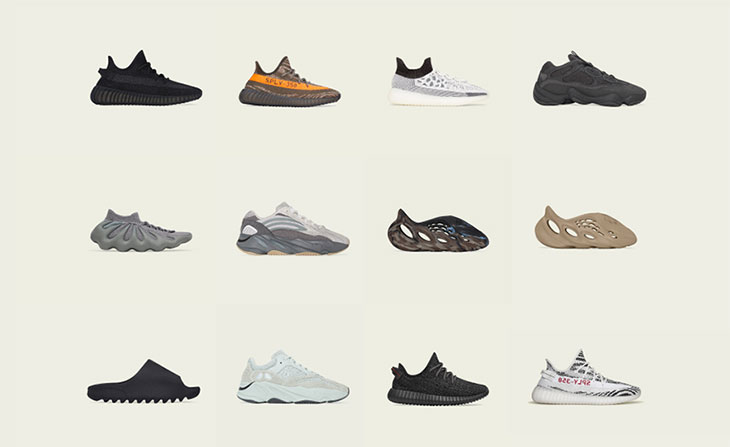 Recently, adidas and Ye made a joint decision to reunite in order to clear out the remaining stock of YEEZYs, valued at $1 billion USD, that have been stored away. The company plans to sell the stock on May 31, 2023 and allocate a portion of the proceeds to support those affected by the rapper's controversial comments.
As part of their agreement, a significant portion of the proceeds generated from the sales of the remaining $1 billion USD worth of YEEZYs, which have been stored away, will be allocated towards international organizations that have been directly affected by the remarks. Furthermore, as part of the arrangement, Ye will receive a 15% commission from the sales. This commission serves as recognition for his creative contributions and a source of support for his ongoing endeavors. It also acknowledges the brand's belief in his artistic vision and the significant influence he has had on the sneaker culture.
Yeezy Boost 350 'Pirate Black' 2023
The brand is set to re-release the highly coveted Yeezy Boost 350 'Pirate Black' this May. Its monochromatic black colorway, combined with the signature Boost cushioning technology, offers both comfort and aesthetic appeal. The Primeknit upper provides a snug and adaptive fit, while the iconic Yeezy branding adds a touch of exclusivity. This edition of the Yeezy Boost 350 continues the lineage of the popular 'Pirate Black' colorway, which has become a favorite among sneaker enthusiasts. With its timeless design and undeniable streetwear appeal, the 'Pirate Black' 350s is a must-have addition to any sneaker collection.
Yeezy Slides 'Azure'
The Yeezy Slides 'Azure' are a vibrant and eye-catching addition to the Yeezy footwear lineup. Featuring a striking azure blue colorway, these slides instantly command attention. The lightweight construction and soft foam sole provide superior comfort, making them perfect for casual wear. Whether you're lounging at home or stepping out on a warm day, the Azure Yeezy Slides offer a stylish and comfortable option for footwear enthusiasts.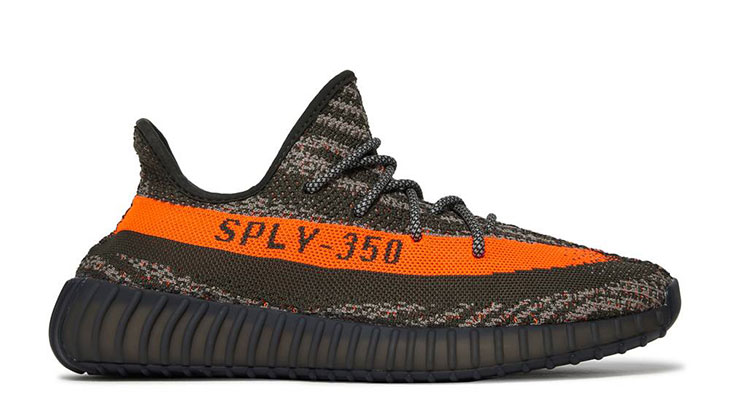 Yeezy Boost 350 V2 'Carbon Beluga'
The Yeezy Boost 350 V2 'Carbon Beluga' is a highly sought-after sneaker that combines style and performance. With its sleek silhouette and unique colorway, featuring a mix of faded black and vibrant orange accents, these kicks make a bold statement. The Primeknit upper and Boost cushioning technology ensure a comfortable and responsive feel with every step. The iconic orange stripe on the side adds a distinct touch. Whether you're hitting the streets or dressing up for a casual outing, the Yeezy Boost 350 V2 'Carbon Beluga' offers both versatility and streetwear appeal.
Yeezy Foam Runner 'Clay Taupe'
The Yeezy Foam Runner 'Clay Taupe' is a revolutionary and highly distinctive silhouette in the Yeezy footwear collection. With its innovative design, this slip-on shoe blurs the lines between a traditional sneaker and a sandal. The 'Clay Taupe' colorway adds a touch of earthy elegance, making it a versatile choice for various outfits. Made from a unique foam compound, the Foam Runner offers lightweight comfort and breathability, ideal for warm weather or casual occasions. The unique sculpted design provides a fashionable and contemporary aesthetic. Whether you're a sneakerhead or a fashion-forward individual, the Clay Taupe Foam Runners are statement-making footwear option.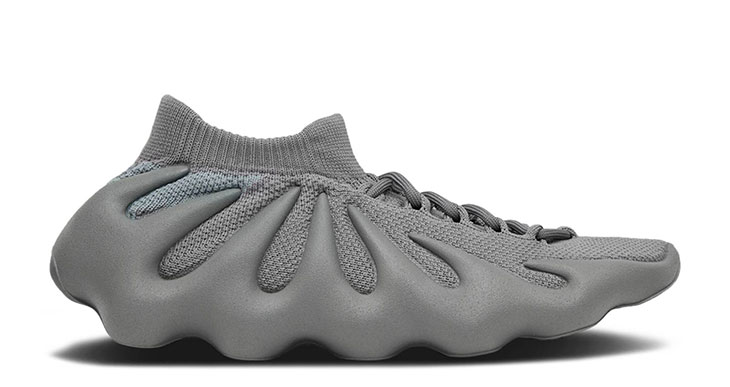 Yeezy 450 'Stone Teal'
The Yeezy 450 'Stone Teal' is a bold and futuristic sneaker that pushes boundaries in design and style. Its unique and sculptural silhouette, featuring a web-like pattern, instantly catches the eye. The 'Stone Teal' colorway adds a monochromatic touch to the shoe, making it a standout choice. The sock-like construction and innovative lacing system ensure a snug and comfortable fit. With its combination of avant-garde aesthetics and high-quality materials, the Yeezy 450 'Stone Teal' is a true fashion statement that appeals to sneaker enthusiasts and trendsetters alike. Whether you're looking to make a fashion-forward statement or simply want to elevate your sneaker game, the Yeezy 450 'Stone Teal' delivers a distinct and futuristic appeal.
Yeezy Boost 350 V2 'Onyx' Restock
The Yeezy Boost 350 V2 'Onyx' is a highly sought-after sneaker that boasts a sleek and stylish design. The restock brings back the popular 'Onyx' colorway, featuring a sleek black upper with subtle accents. This restock gives fans another opportunity to secure this coveted silhouette. The Primeknit upper and Boost cushioning technology provide exceptional comfort and support for all-day wear. The 'Onyx' colorway offers a versatile and timeless look that can effortlessly elevate any outfit. Don't miss out on the chance to grab a pair of the Yeezy Boost 350 V2 'Onyx' during this highly anticipated restock.
IN CASE YOU MISSED IT: Gap Sues Ye for $2M After Failed Yeezy Collaboration