Nike Air Max Plus Royal Blue version by A-COLD-WALL's and NIKE is revealed with Dr. Samuel Ross sharing an image of himself and the latest brand collaboration. ACW* team landed their touch to a number of noted brands, merging the iconic design lines with its slick design sentiment. The Nike Air Max Plus in royal blue, grey and black is the latest.
A-COLD-WALL* is set to further build up its portfolio with the sportswear giant by adding its touch to the Nike Air Max Plus. This comes after the brand teamed up with Nike to put together collaborative footwear capsules based around the iconic Zoom Vomero 5 and the Air Force 1. Back in May, Samuel Ross and the NIKE officially introduced monochromatic colours in gray and black. Yesterday, they have released a first peek at an upcoming version in blue.
RELATED:  Back To School How To Style Nike Air Max
"I've got two answers here: the philosophical one and the pragmatic one. I'll start with the philosophical one because I always consider myself to be socially inclined without being too political because I'm apolitical [laughs]. There is a meritocracy in the collaborations, and that was an initial interest for me to get involved in collaborations, like an exchange of ideas and different archetypes, being able to speak further away from a culture that doesn't have geography and borders. The pragmatic one is tooling and technology and IP—having access to tooling from larger conglomerates. It fords independence and new alchemy. There's a real autonomy that comes with that. And those are the two reasons why I value collaborations and why it's continued to grow," – Dr Samuel Ross talking about collaborations in DSCENE Magazine's Art Issue.
Dr. Samuel Ross revealed the new colour by posting images of him wearing and holding them on the social media platform Instagram. The daring and colourful sneakers make use of the colour royal blue to cover the tongues, ribbed side panels, heel overlays, and bottoms of the shoe. Additionally, smaller hits of gray are distributed to the Swooshes, small square cut-outs, in addition to the A-COLD-WALL* branding that rests on the tongues, down the heels, and in the middle of the midsole arch.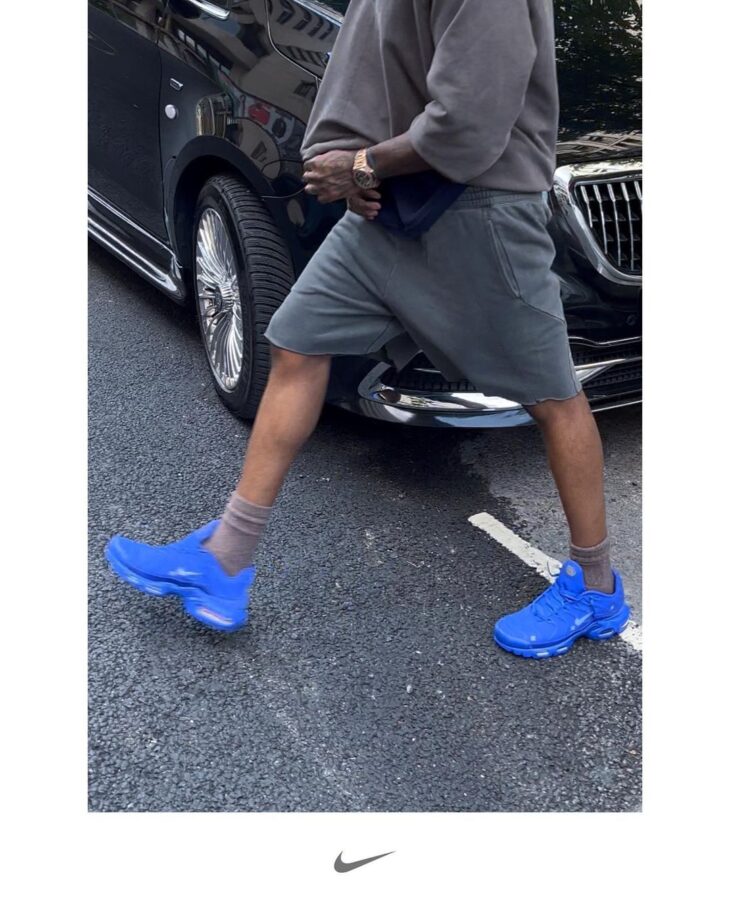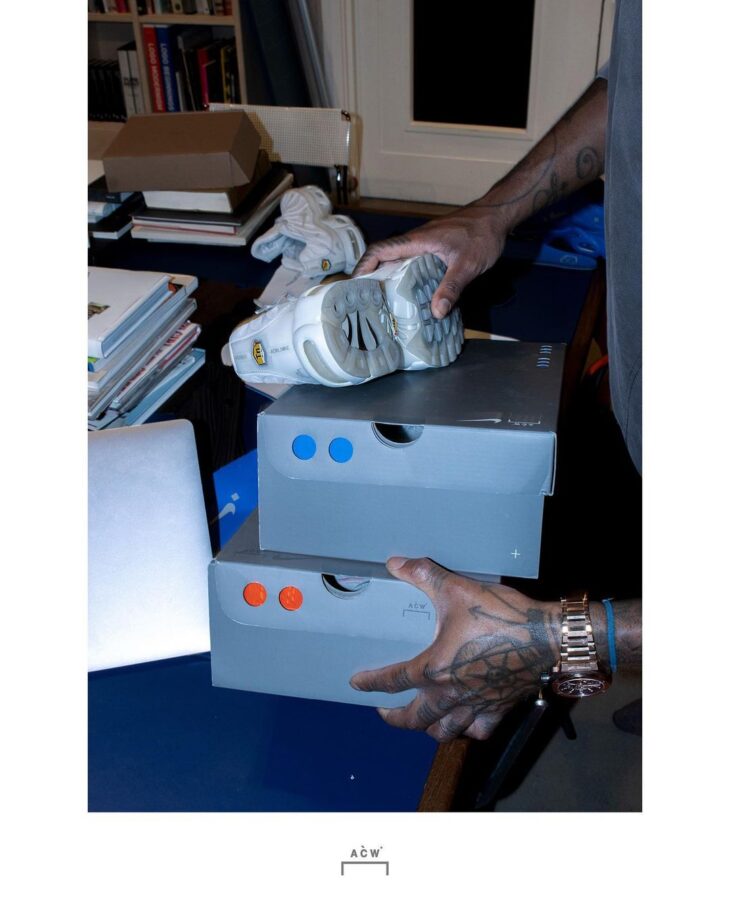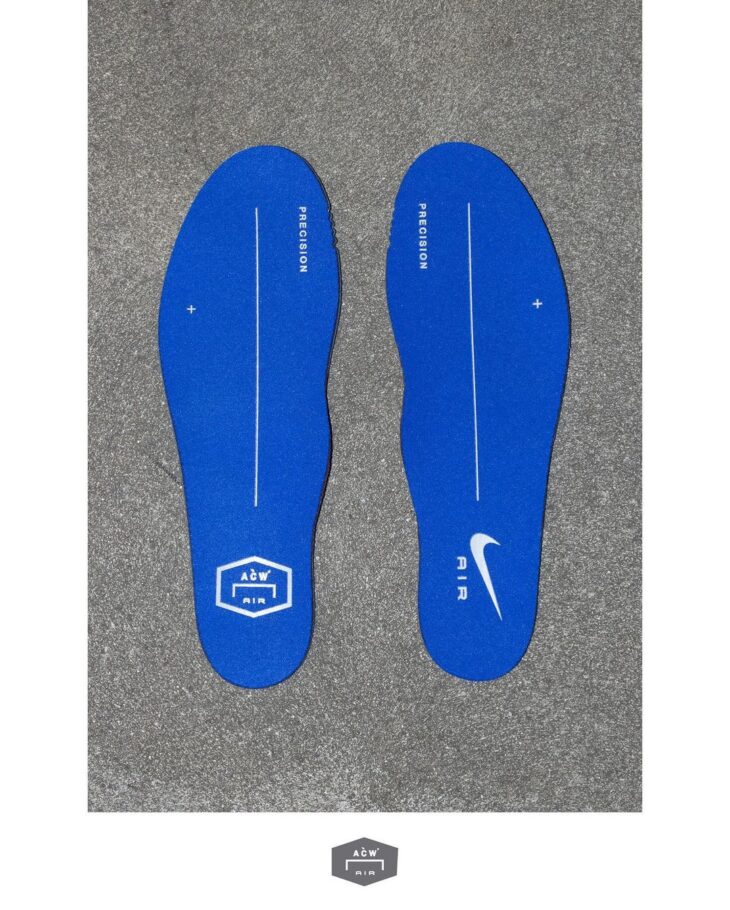 There's also a design touch that many might not even notice. The branding on the insole includes the word Precision written on the forefoot and a split that occurs between a Nike emblem on the right side and an ACW logo on the left side.
The release date for the A-COLD-WALL's Nike Air Max in Royal Blue is still unknown.