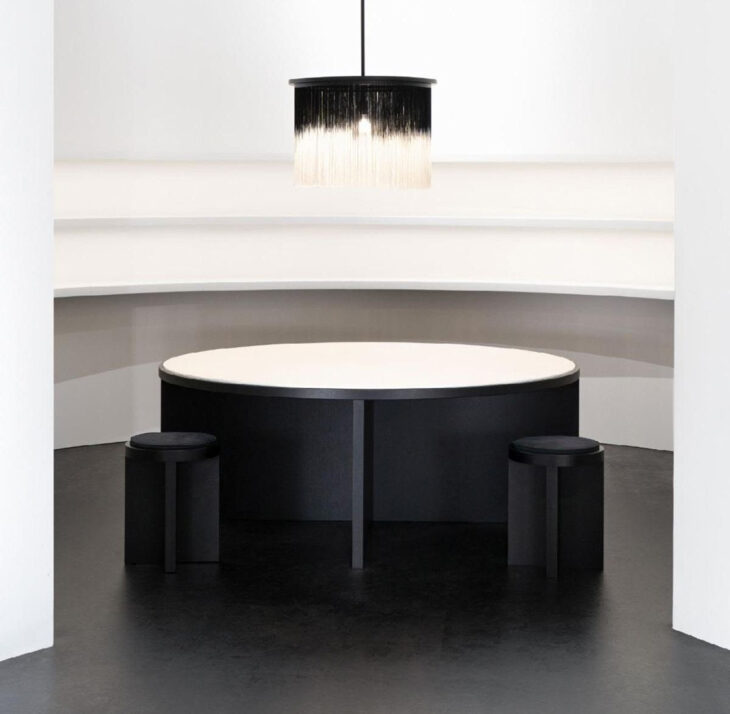 Ann Demeulemeester furniture line  will be released in collaboration with Serax will be available at GARDE, a US-based boutique shop that carries the work of established as well as up-and-coming international designers. The modern collection of home furnishings designed by the well-known Belgian fashion designer in conjunction with Serax was made available online across the country in the month of July, and it will subsequently be on show in GARDE's stores in Los Angeles and Dallas beginning in August, with the Manhattan site coming in October.
Ann Demeulemeester Furniture With Serax
The tableware, glassware, cutlery, and lighting collections that Ann Demeulemeester has designed in partnership with Serax since 2019 represent a new milestone for the designer's furniture range. Demeulemeester and her long-term partner and artistic collaborator Patrick Robyn have extended their creative universe with this one-of-a-kind range of modern home furniture. These items represent the extension of a one-of-a-kind world that the two have been developing together for decades, and Demeulemeester and Robyn are responsible for its conception. This new collection is a thrilling opportunity for those who are lovers of their style and design sensibility since it includes one-of-a-kind, luxurious pieces for the house that create a conversation between proportion and geometry.
Ann Demeulemeester Furniture Inspiration
Demeulemeester and Robyn frequently create pieces that address their own needs or explore a particular interest of theirs rather than projecting themselves into the lives of others through their work. But this is only the beginning; the real challenge is in transforming this straightforward assertion into easily digestible and appealing components that people will want to incorporate into their life and maintaining this level of quality throughout. The duo travels from fabrics to glass to ceramics, wood or metal in their never-ending pursuit to introduce something novel into the world. They are coveted for the ease with which they switch between different typologies. This method has been developed over the years, which has allowed them to distance themselves from the cycle of trends that ruled their previous sector of fashion and instead allow them to construct their very own unique world. This has been accomplished via the use of this approach. They are engaged in a far more extensive and continuous body of work overall, which includes the production of furniture. The modern furniture collection designed by the Belgian fashion designer will be made available on Garde's online site in North America beginning in July, followed by a debut in retail locations in August.
Ann Demeulemeester Furniture Pieces
The 'Élois' and 'Cora' tables, for example, both feature long tapered legs that reflect skeletal architectural design. In addition, the 'Malé' and 'Stella' tables both feature sleek, origami-like angles that play with simple triangular circular, and rectangular shapes. Both of these tables are examples of distinctive design elements within the collection. The materials used in the whole collection include linen, wood, wool, velvet, and canvas, and the partnership is responsible for developing an original palette of textures and colors that are unique to the collection. The colors include the traditional dark black and off-white, as well as moss green, a luxuriant cream, warm burned orange, and gentle pastel pinks, as seen in the 'Ono' and 'Boho' piece.s.
The 'Beth', 'Ono', and 'Taka' families of the collection each have low, elongated profiles, deep seats, and satisfyingly robust cross-braced wood frames. These families are comprised of day beds, ottomans, couches, and chairs. The delicate 'Elé' chairs, in contrast, very softly touch the ground and have a slim shape that betrays the structural strength of the pieces. Both are instances of Robyn's deftness with structure, as seen by the deceptively complicated twist in the profile of the 'Elé' legs, which change from circular to square, and the skillfully integrated support for the upholstered backs of the 'Ono' couch. Both are examples of Robyn's ability to work with structure. Many of the sculptures provide the impression of height, and further depth is achieved via the use of basic integrated lighting and textural variations.
Design aficionados in Belgium had the opportunity to check out the new showroom that Robyn designed as part of the collaborative effort at the headquarters of Serax, which is located just outside of Antwerp. The showroom is well-thought-out, sophisticated, and not overly evident; it was not created to market a lifestyle but rather to surprise and delight those who come to see it. Curved walls, discreet entrances, and a wall of curtains all contribute to the sensation that something unexpected is going on.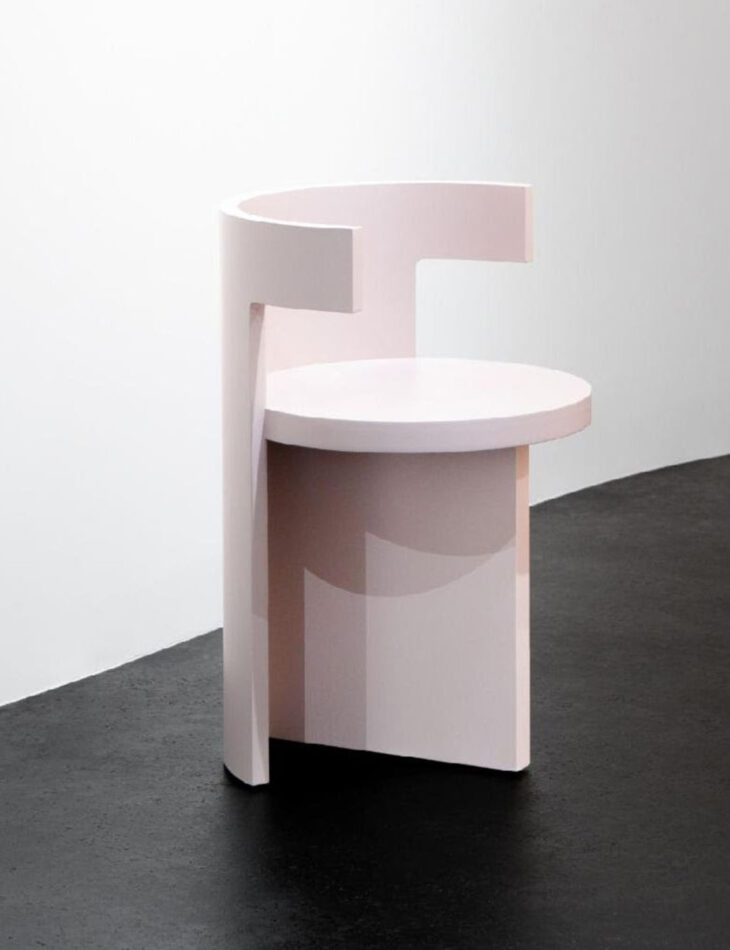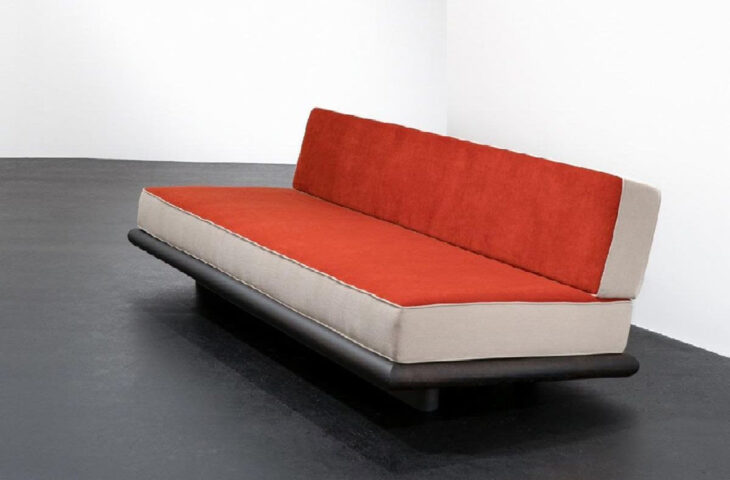 Beginning in July, the whole Ann Demeulemeester furniture line for Serax collection will be made accessible in GARDE shops located throughout North America, with the exception of Dallas and Los Angeles, where it will become available in August. In October, GARDE will open its own Manhattan store, which will include a selected collection of objects designed by Ann Demeulemeester and Serax. Prices for the pieces in the collection will range from $625 for stools to $26,309 for giant sofas.
About Demeulemeester
In 1985, Ann Demeulemeester and her long-time creative partner Patrick Robyn started their own fashion line, which they called after themselves. Demeulemeester quickly became a key figure in changing the voice of fashion around the world. She stopped running her fashion business in 2014, and since then she has been trying out a lot of new things, like sculpture and pottery. Demeulemeester and Serax have been working together to make lines of china, cutlery, and glasses since 2019. Then came a variety of things that light up and shine. In September 2022, they put out a full line of stools, chairs, tables, cabinets, seats, and sofas made of different materials. Ann Demeulemeester is known for her intelligent approach to design, which goes beyond trends and instead offers a constantly changing world that is both deeply personal and deeply relevant to its setting. This is thanks to her honesty and strong independence, which make her designs stand out. Demeulemeester's work, at its core, continues to explore and honour contrasts. There is beauty in the interaction between strong and weak, structured and casual, poetic and radical, valuable and useful.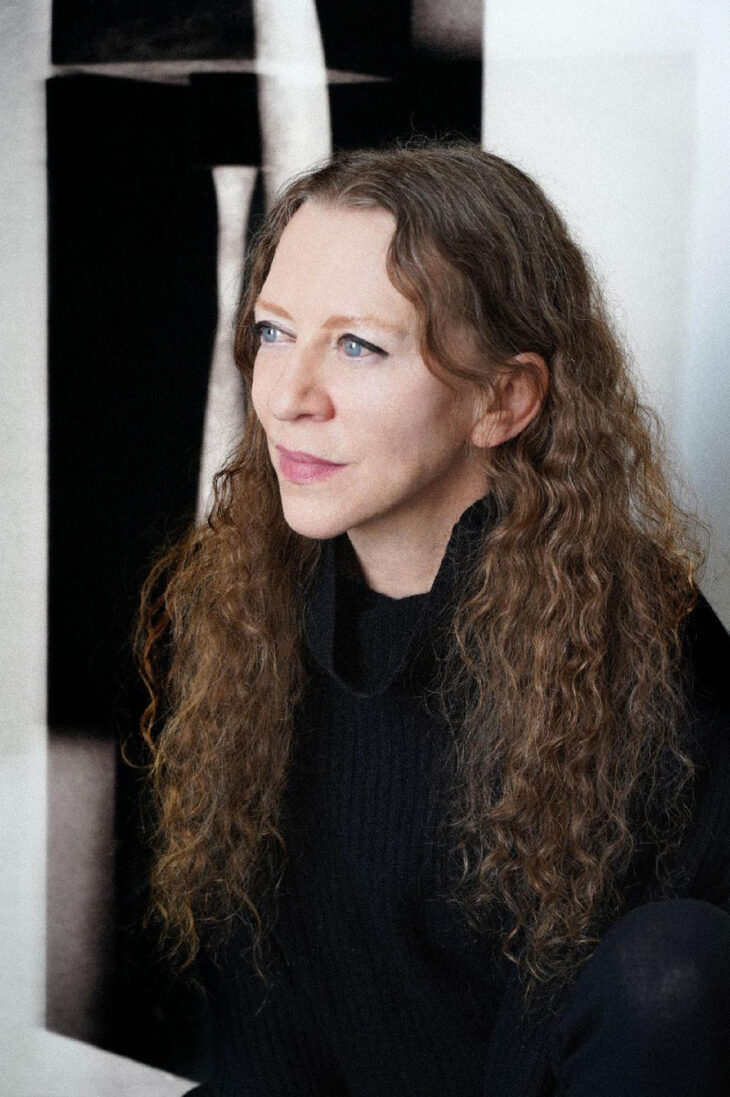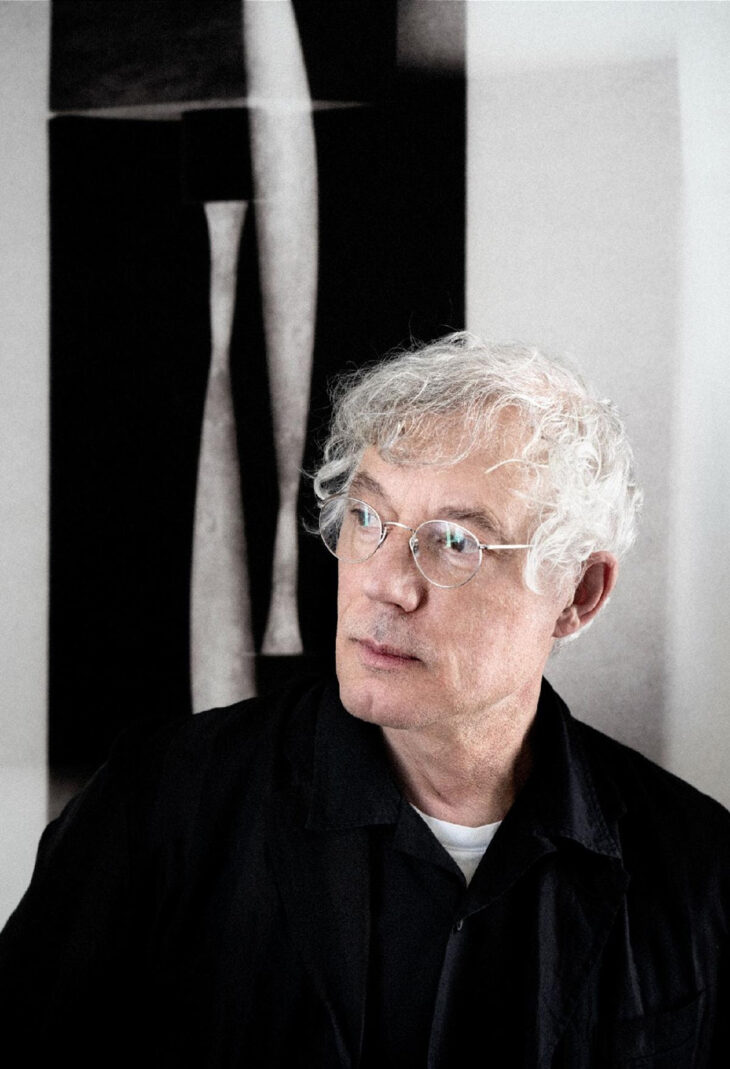 What You Need To Know About Serax
Serax is a Belgian design brand that makes modern home goods in collaboration with some of the best designers and makers in the world. The interior of a home is a reflection of the people who live there, which is why Serax only makes unique items that help create a one-of-a-kind living space. Tableware, glasses, and decorations, as well as furniture and lighting, are all part of the Serax collections. Both well-known and up-and-coming designers come up with the ideas, and skilled workers from all over the world make the designs come to life. Serax takes care of these long-term ties with makers, which are based on mutual respect and a sense of purpose. Even though each collection looks and feels different, it stays true to Serax's core values of being accessible, high-quality, and useful.