The partnership between MONCLER and FRGMT by Hiroshi Fujiwara is a testament to the longstanding and affectionate connection between two vibrant worlds, which is further enhanced by the Moncler Genius collaborative platform. This is one of the longest collaborations in the history of Moncler Genius, and it is characterized by mutual respect, a shared passion for creativity, and, above all, love.
The Love is Human campaign, lensed by Tokyo-based photographer and director Xavier Tera, mirrors this projection of love and creativity. Fujiwara introduced LOVOT, an endearing and affectionate robot designed to provide unconditional love, at Moncler's The Art of Genius event in London. The campaign was shot through the eyes of LOVOT. The collection is displayed on LOVOTs as a tribute to the various manifestations and forms of love. The campaign is set in Seoul and features Hwang Minhyun, a longstanding friend of both brands.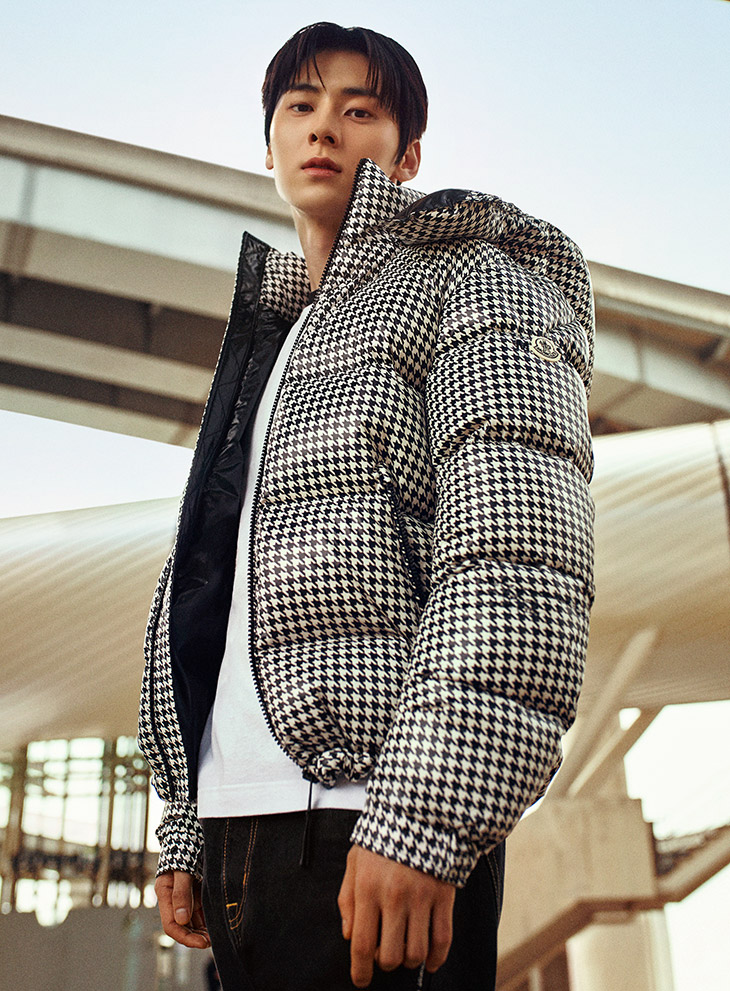 The collection itself serves as a love letter to Moncler, with a new logo that embraces Moncler's iconography by "hugging" the FRGMT lettering. The designs are inspired by Moncler's archives and carefully reinterpret signature styles with attention. The key piece of the collection is the varsity jacket, a favorite of Hiroshi's since the 1980s that has been reimagined for a new audience. Each varsity uniform is numbered uniquely, making it a collectible item. The jackets are also imprinted with the street name of Moncler's design office in Milan. Signature Moncler puffers feature houndstooth patterns, while photo-prints of wild yellow lilies pay tribute to the brand's mountain roots.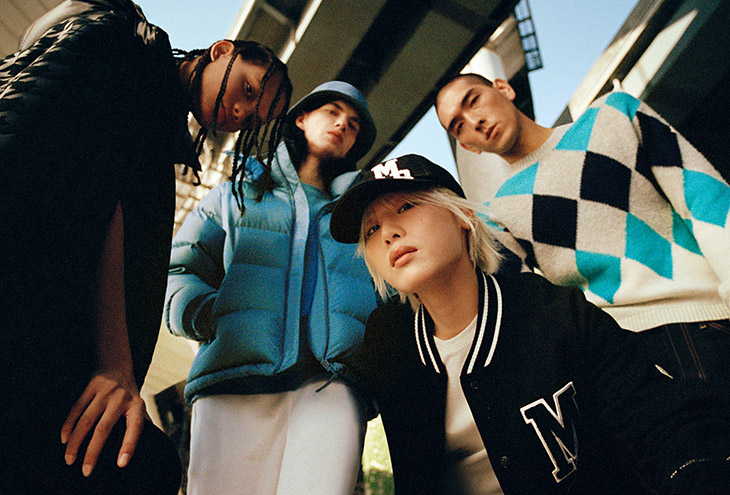 The Moncler x FRGMT collection will be available at select Moncler boutiques and on the official Moncler website starting from June 8th.