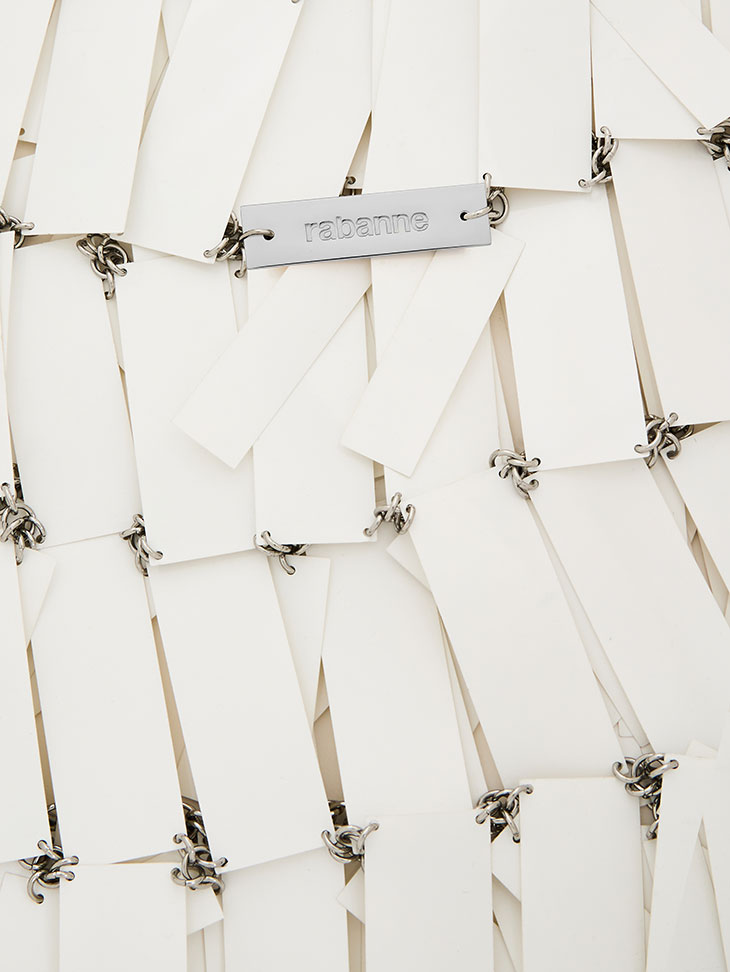 As Paco Rabanne approaches its 60th anniversary, it undergoes a transformative change, reemerging as Rabanne. This simplified and globally-minded shift in name signifies a momentous occasion for The Maison, as it commemorates a decade of remarkable growth and sets its sights on a future that unifies fashion and beauty under one unique signature and lifestyle.
Accompanying this name change is a striking new visual identity and logo, paying homage to Monsieur Rabanne's avant-garde legacy and honoring the brand's trailblazing heritage. The bold typography draws inspiration from the Maison's inaugural fragrance, Calandre, introduced in 1969. With this fresh visual identity, Rabanne embraces a refined signature, exemplified by the smooth silhouette of the "R" monogram, symbolizing confident modern minimalism as the brand enters a new chapter. Additionally, the logo's lowercase letters reflect a disruptive and rule-breaking approach.
Over the next 12 months, these new designs will gradually manifest across all aspects of the brand, from logos and campaigns to packaging and retail spaces. This cohesive integration will merge fashion and beauty, embodying Rabanne's characteristic creativity, inclusivity, and innovation.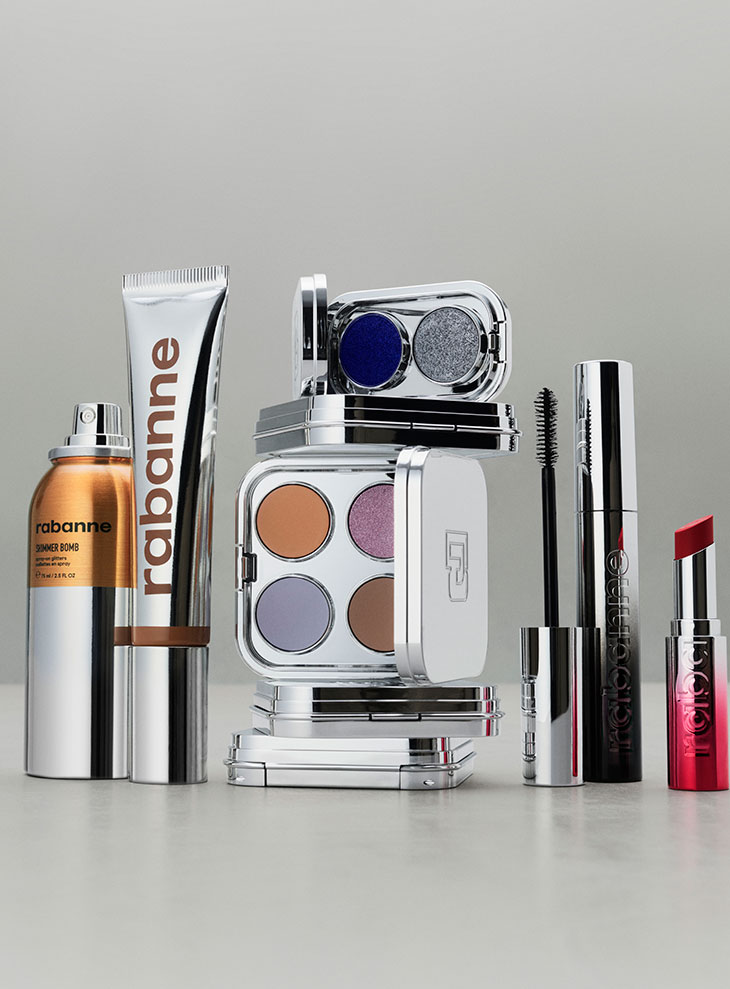 Together with the name change, Rabanne ventures into new territory with the launch of its inaugural makeup collection. This groundbreaking range introduces high-performance formulas that fuse unexpected shades with metallic finishes inspired by fashion fabrics, encouraging a new generation to unleash boundless creativity and express their authentic selves. From the catwalk to the beauty realm, the collection will make its debut at the brand's SS24 show in September, featuring the legendary Diane Kendal, now appointed as Global Beauty Creative Director for Rabanne Beauty.
Drawing inspiration from the Maison's pioneering fashion legacy, Rabanne Makeup presents itself in striking, high-gloss gold, silver metallic, and mirrored packaging. Each must-have product takes cues from the codes, symbols, and icons of the runway, including the iconic 1969 bag and XL link jewelry, resulting in highly covetable pieces for the Rabanne tribe to collect. Born in Paris and designed to forge a new future, Rabanne Makeup invites continuous play through four uncompromisingly bold universes: EYEPHORIA for endlessly expressive eyes, ROUGE RABANNE for a distinctive Parisian lip signature, NUDES for a luminous, fresh complexion, and ARTS FACTORY—a never-before-seen array of artistry-inspired products.
Rabanne Makeup will make its exclusive online debut on August 21st, followed by select store launches, including Selfridges in the UK on August 31st, Sephora in EMEA on September 12th, and Ulta in the USA on October 1st.