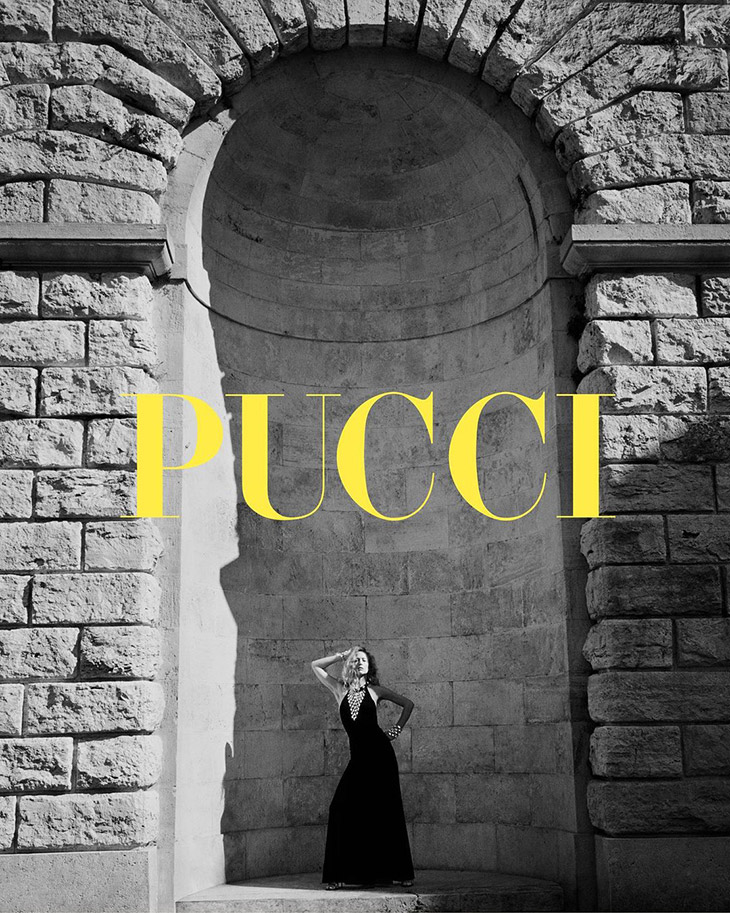 Fashion house PUCCI unveiled its Spring Summer 2023 Initials E.P. campaign starring supermodel Raquel Zimmermann lensed by fashion photographer Vito Fernicola. In charge of art direction was Camille Miceli, with styling from Katie Grand, creative direction and production by Al Dente, and casting direction by Piergiorgio Del Moro. Beauty is work of hair stylist Syd Hayes, and makeup artist Miranda Joyce.
Drawing inspiration from Emilio Pucci's iconic design of NASA's Apollo 15 mission insignia in 1971, the collection embarks on a captivating journey that combines escapism and wearability. The collection features upgraded materials and eye-catching designs combined with a space-age vibe reminiscent of the 1960s. The Pucci art de vivre is further enhanced by a broader range of accessories, which provide a fun touch to the overall design.Through playful yet refined shapes, the collection explores the notions of air and space. The collection includes a flowing caftan decorated with the Pesce design, which evokes the lightness of a kite, an all-white combination including fitting trousers, a sculpted little dress, a crop top decorated with perfectly created, colorless flowers. In the absence of prints, these decorations give handmade processes new vitality. Knitwear pays homage to Pucci's trademark bodycon shapes. Boyish designs combine the Maison's elements with expressive expression. The characteristic Marmo print appears as all-over denim, which has been treated with sustainable laser processes and cleaned with recycled water. Bustiers worn with baggy jeans or fringed, and shawl-collar coats worn with mini skirts radiate a reworked '90s vibe.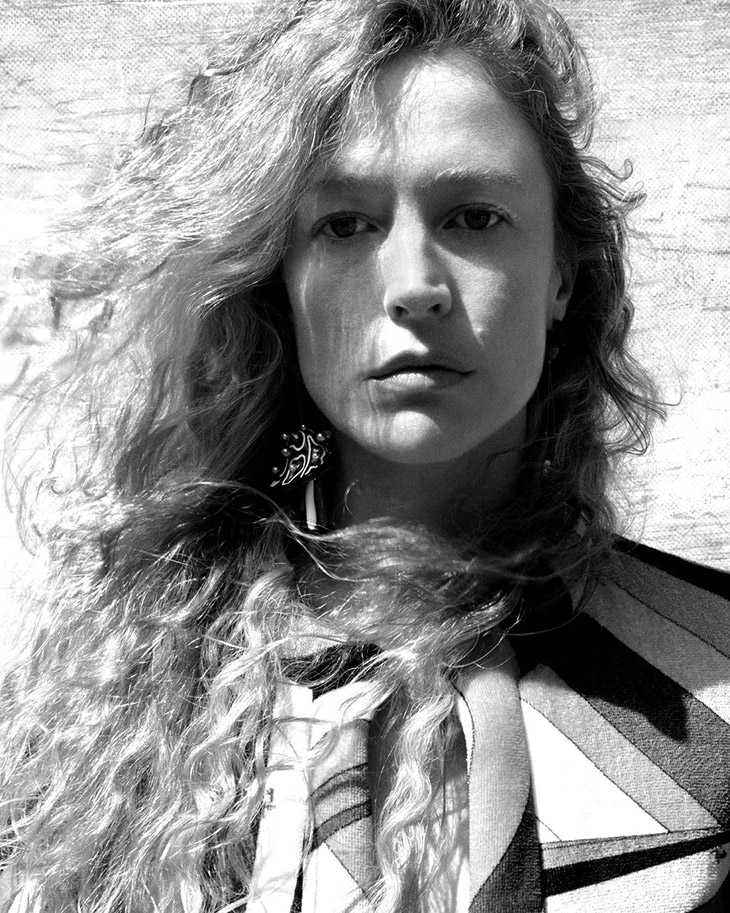 The season's beachwear exudes subtle sexiness, with long zip pulls reminiscent of wetsuits embellished with strass, transforming sporty elements into chic accents. A playful vision of Pucci on the moon unfolds with printed silk twill laminated with gold foil, creating a crackled iridescence that shimmers on dresses and ensembles with voluminous swirls. The Pucci treatment is also applied to ripstop fabric, resulting in bright colors with a frosted look. The Pucci Initials E.P. collection also includes eight catsuits featuring permutations of Pucci prints, layered with increasingly opulent gold jewelry, and a decorative T-shirt made of chains, which represents the pinnacle of Pucci's aesthetic vision.