Luxury house CHANEL presented its Fall Winter 2023.24 Haute Couture Collection, that captures the essence of a Parisienne who is both sensitive and daring, on July 4th, during recently finished Paris Fashion Week. Her singular and often indefinable beauty resides precisely in her passion for subverting academicism and bringing together what is so frequently separated, categorized, and hierarchized for convenience's sake. Playing with opposites, contrasts, nonchalance, and elegance, according to designer Virginie Viard, is similar to walking a tight line between strength and delicacy, which is what Chanel defines as allure. The dress choices, literary interests, opinions, and overall attitude toward life of the Parisienne are rigorously researched and studied. She serves as an example that inspires and influences others, whether through opposition or imitation, and her allure transcends collections through the realms of cinema, literature, and music.
The collection includes tweeds, silk chiffons, organza, and inlaid lace, as well as floral and graphic motifs, all testifying to the bright and feminine creative universe that Viard has envisioned. The designer adds that since the show takes place in Paris itself, on the quayside, the street and the colorful paving stones call for both sophistication and simplicity.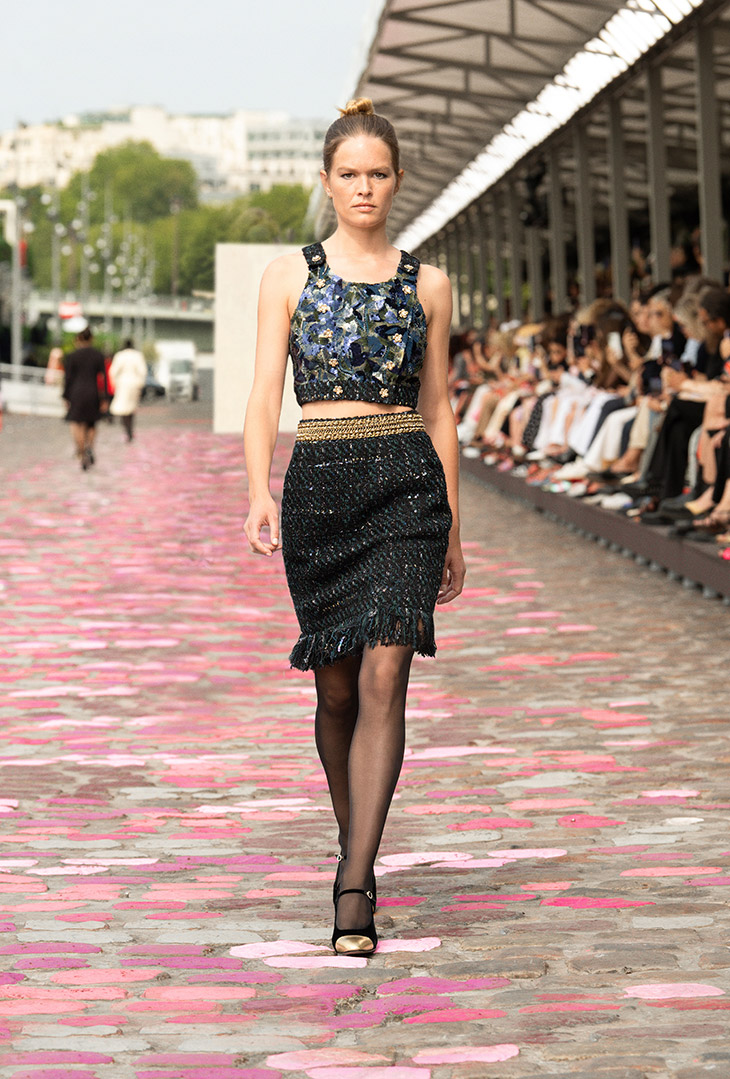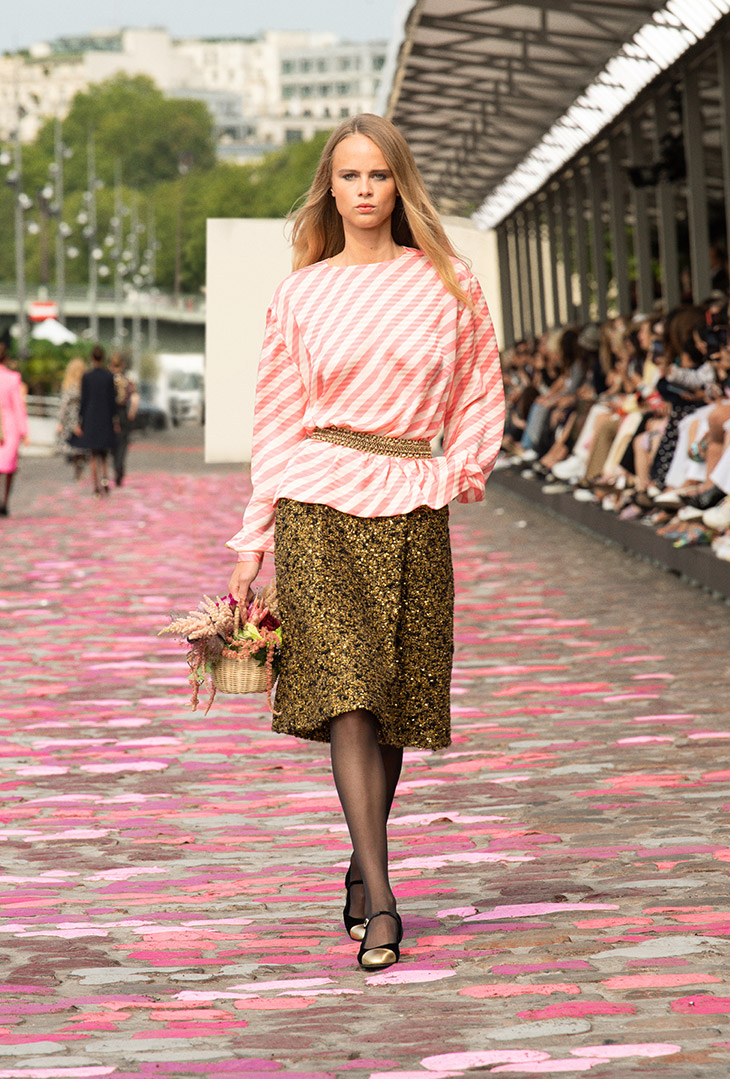 Imagine a Haute Couture display on the banks of the Seine, with Vanessa Paradis embodying the Parisienne allure, and you'll be transported to a world full of pictures and feelings, where permanence and beauty coexist. The Seine, as a symbol of the city's creative force, flows romantically and tumultuously, open to the world, and meanders around history of art's hotspots. The fruit basket design, which is suggestive of painting, pays homage to the wicker baskets popular among Parisians in the 1970s, while delicate flowers and wild fruits such as strawberries and blackberries bloom in the embroidery.
Long, masculine-inspired overcoats, diaphanous blouses cinched with belts over flat-pleated golden tweed skirts, gorgeous vest tops, pin-striped trousers, men's waistcoats, a long black chiffon dress of infinite lightness, painted eyewear, and two-tone Mary-Janes are among the collection's highlights. The collection plays with the brand's codes, incorporating rigour and asymmetry, discreet colours and vibrant shades, as well as certainty and discretion. It emphasizes the importance of conveying emotions, fusing unlikely elements, and approaching things in one's own unique way, all while dreaming.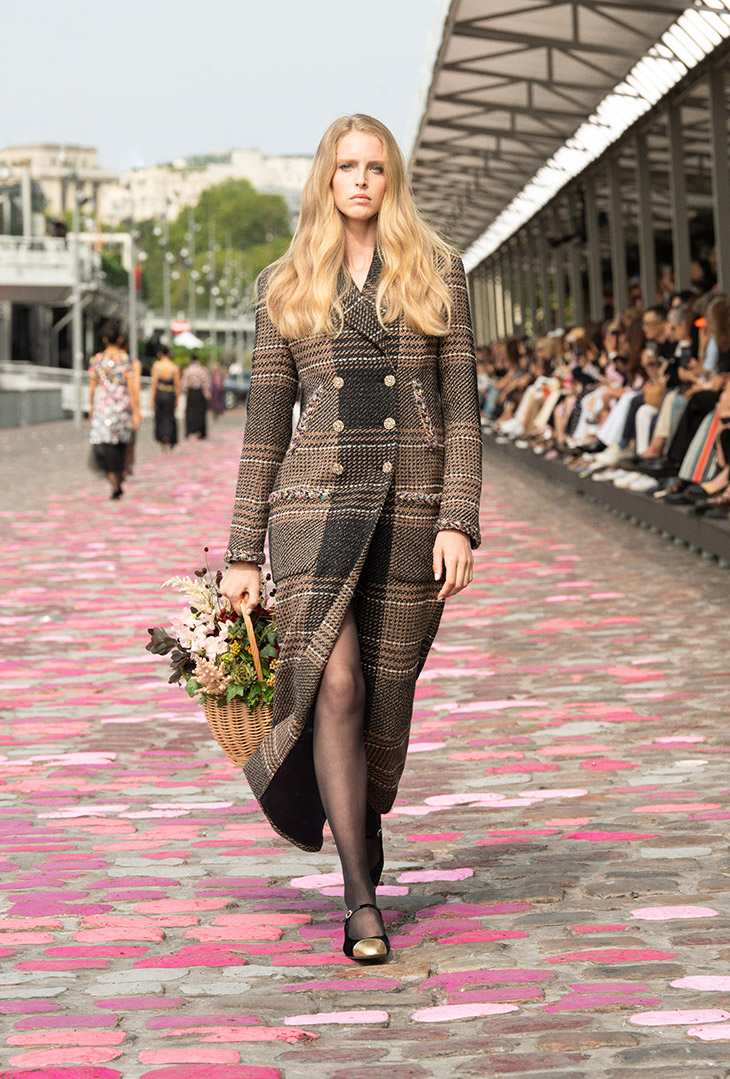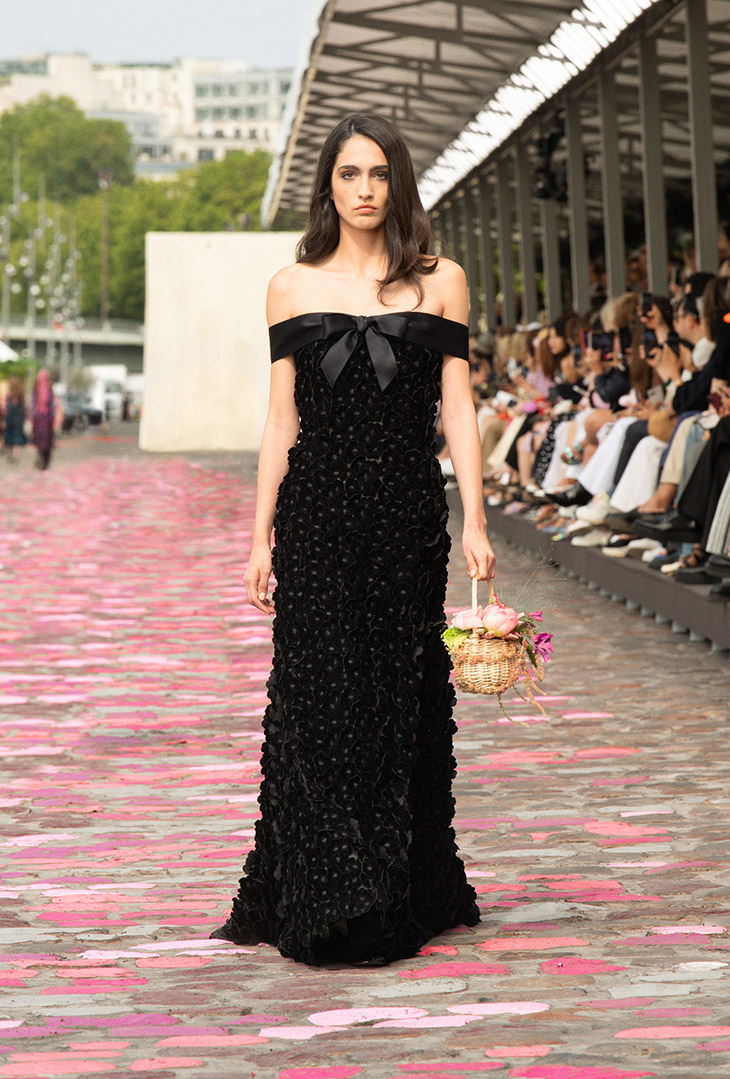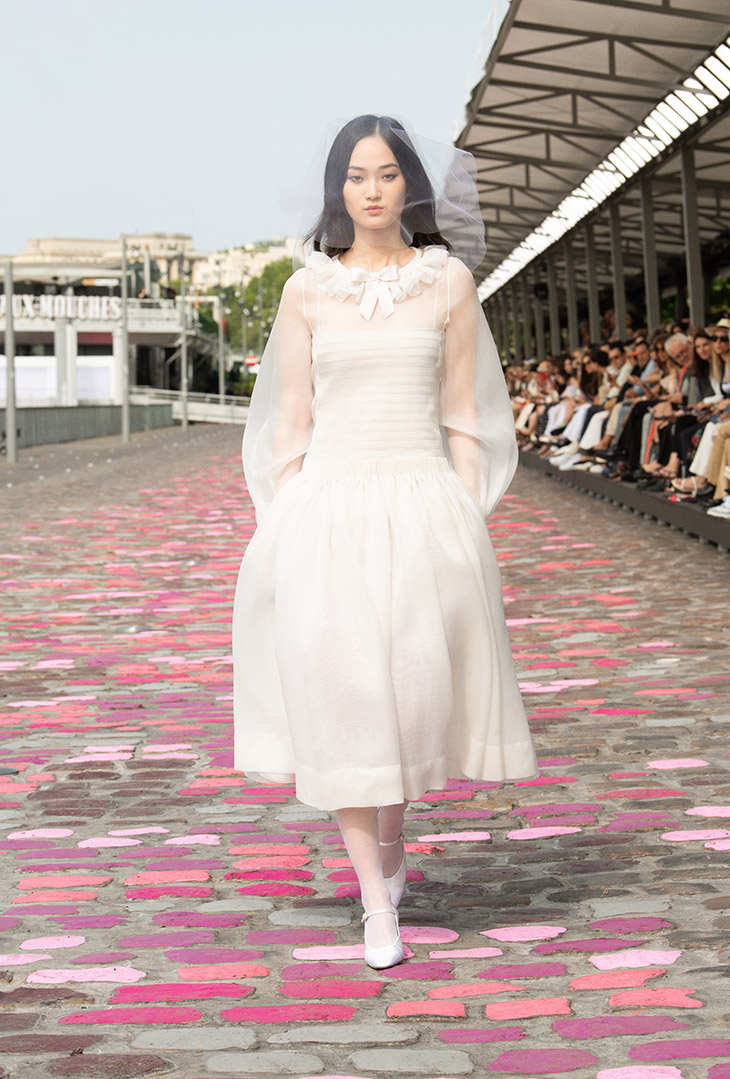 Discover every look from the CHANEL Fall Winter 2023.24 Haute Couture Collection in the gallery below: