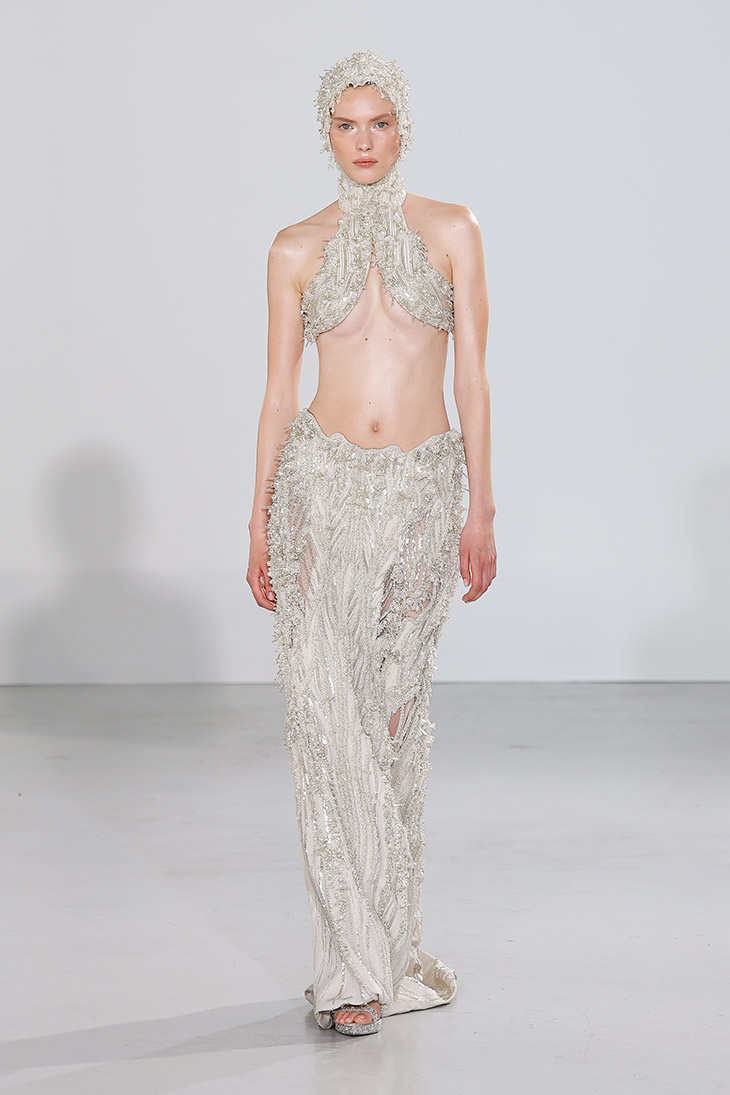 Fashion house Gaurav Gupta unveiled its Fall Winter 2023.24 Haute Couture Collection, named Hiranyagarbha, on July 6th, during the recently finished Paris Fashion Week. The source of creation and the origins of the universe have long elicited awe and reflection. The concept of Hiranyagarbha emerges within this domain of wonder, captivating the imagination. The ancient Indian scriptures known as the Vedas contain the term Hiranyagarbha, which has profound significance. In Sanskrit, it translates to "golden womb" and represents the primordial source from which all of creation is believed to have emerged. Everything and nothing emerged from this golden womb, encompassing the immense expanse of existence.
The collection takes shape within the pristine nothingness, where unlimited possibilities for metamorphosis exist. It travels through the cosmic elemental cycle, giving rise to forms as diverse as amoeba, gods, and people, all of which finally merge back into the supreme reality, Brahman. it  captures the essence of the first light by combining the purity of pristine whites with rich, iridescent pearls. It acts as a reminder of new beginnings, much like a blank canvas begging to come to life.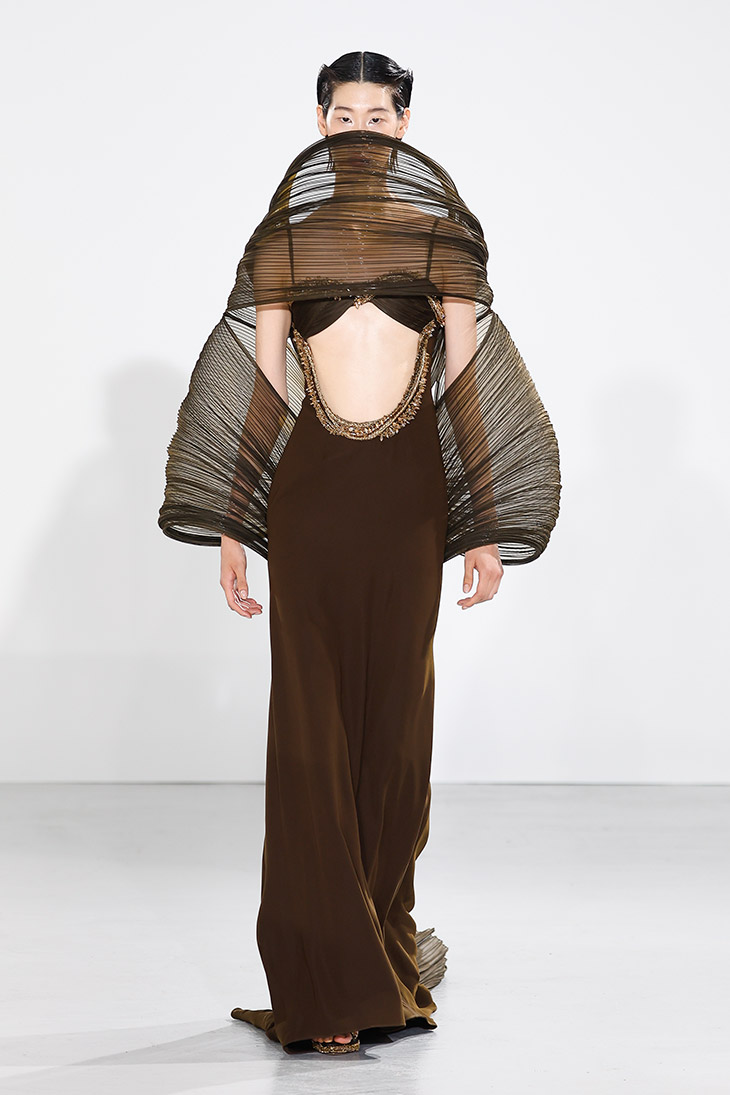 When life explodes in all its splendor, it does so with irresistible fluorescence. It transforms into a beautiful dance of light and resilience, similar to a chrysalis burning to bloom, representing the limitless potential within. This blossoming is mirrored by the olive kernel that entwines around the golden egg, symbolizing the universal olive bark enveloped in light. In addition, the presence of malachite signifies the sheer power of life, springing forth from every corner of the universe. This magical stone connects and heals the entire cosmos as we journey forward.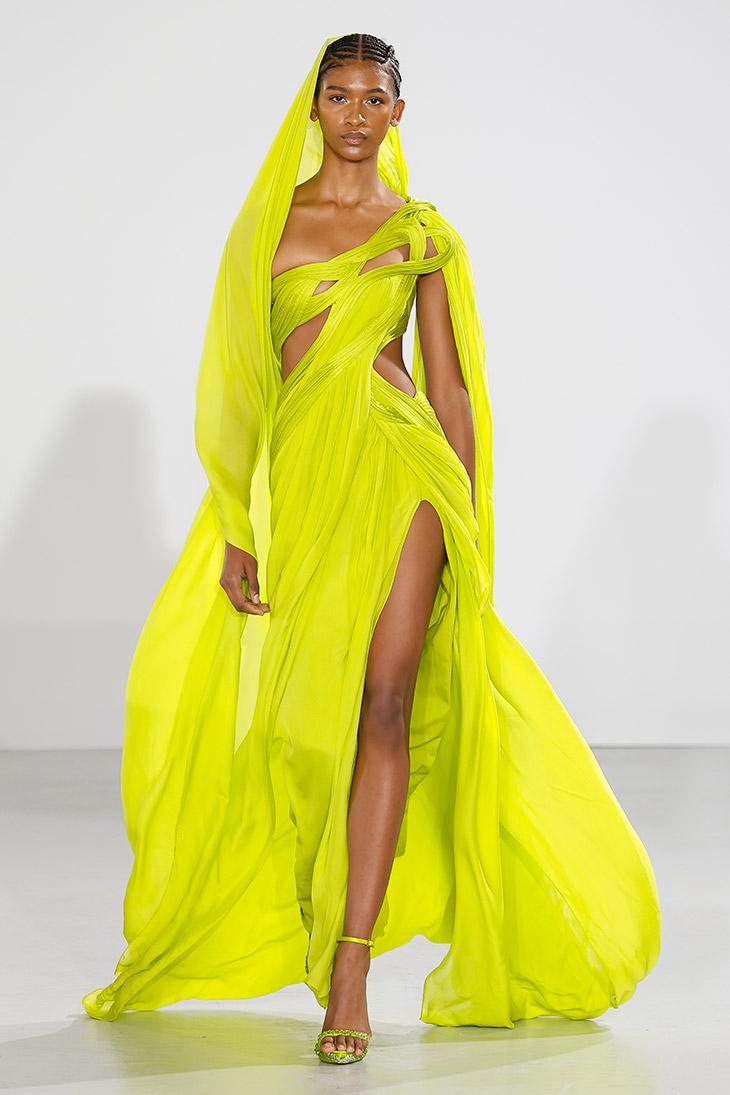 The collection's overflowing taffetas, chiffon, and an abundance of glass bugle beads and crystals represent growth and the resilience of being alive. Traditional Indian embroidery methods such as zardozi, nakshi, and dabka adorn the clothing, paying a joyful tribute to the ever-changing nature of life. Overall, the collection invites people on a transforming journey that includes birth, realization, and final harmony with the universe. It offers a glimpse into the golden womb, urging us to embrace the stark brightness within ourselves and marvel at the wondrous fabric of existence.
Discover every look from the Gaurav Gupta Fall Winter 2023.24 Haute Couture Collection in the gallery below: