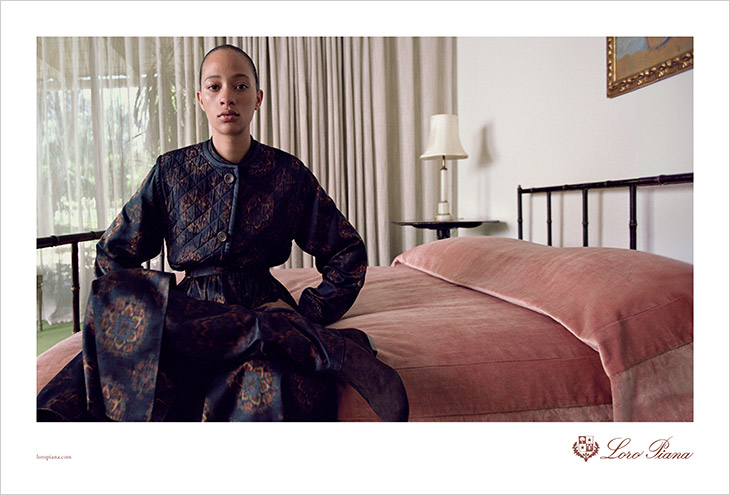 Italian fashion house Loro Piana unveiled its Fall Winter 2023.24 Campaign, which was masterfully captured by photographer by Glen Luchford. Through a series of intimate images, Luchford captures the essence of the brand and the art of enjoying life gracefully. The campaign captures a romantic and joyful mood, constructing an emotional story that feels natural and unscripted, similar to glancing into someone's private diary.
This visual voyage is an invitation to embrace joyful times and to dress for life's special occasions in apparel designed to create cherished memories. Loro Piana's designs are simple and elegant, conveying grace with quiet confidence and a distinct vision.
The campaign, which stars models Selena Forrest, Henry Kitcher, Awar Odhiang, and Raquel Zimmermann, seamlessly encourages viewers to become a part of the story. Ordinary moments are elevated and embellished with beauty while remaining relatable. The images capture genuineness and vigor while conveying a sense of easy movement.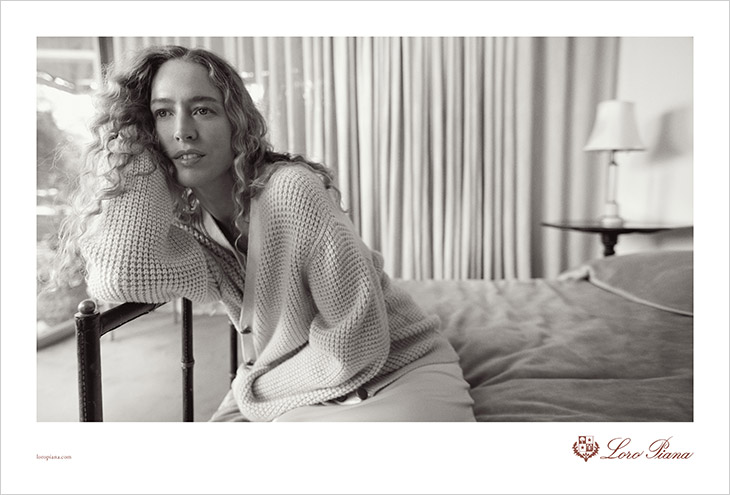 The campaign successfully portrays a sense of community by presenting friends making lasting memories in captivating settings. It depicts the most intimate and thoughtful moments of their lives, inviting the audience to engage with their inner world. The campaign evokes a sense of belonging and familiarity by being photographed both outside and inside an inviting and beautifully decorated house. With ease and grace, the characters move freely, dancing, laughing, and savoring golden moments together.
The campaign's imagery is anything but static or predictable; it feels alive and real, complementing Loro Piana's product philosophy of creating items designed to be worn and experienced rather than simply viewed from afar.
The Loro Piana Fall Winter 2023.24  campaign acts as an enthralling discussion between the brand's past and future, while also appreciating the present moment and the art of cherishing life's transient beauty.
Direction: Atelier Franck Durand
Photographer & Director: Glen Luchford
DOP: Jack Webb
Stylist: Aleksandra Woroniecka
Still Life Photographer: François Coquerel
Digital Content: Lisa Rovner
Models: Selena Forrest, Henry Kitcher, Awar Odhiang, Raquel Zimmermann
Casting Director: Piergiorgio Del Moro
Set Designer: Gideon Ponte
Hair: Anthony Turner
Make-Up: Yadim