Puma and global sensation Dua Lipa have collaborated on the striking "Forever.Classic." lookbook. Drawing inspiration from PUMA's rich 75-year history, this collection showcases hand-picked pieces from the brand's renowned archive, which has played a significant role in shaping the worlds of sports and culture.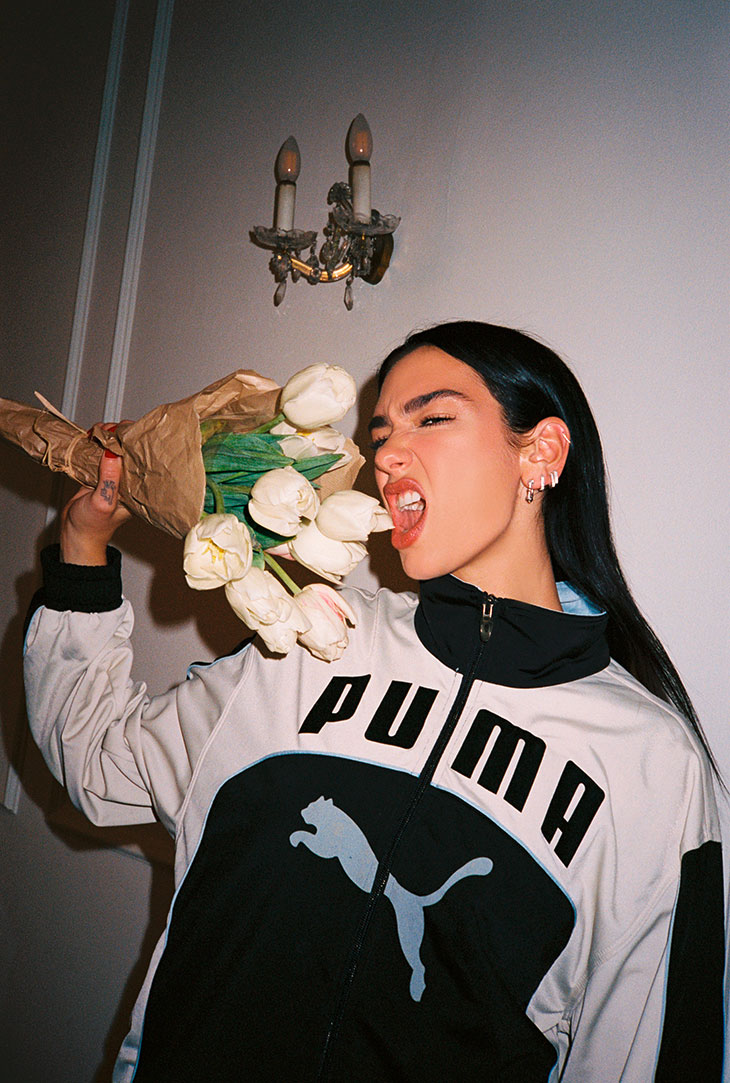 Working closely with PUMA ambassador Dua Lipa and stylist Lorenzo Posocco, this captivating editorial presents four timeless and iconic looks, elevated by the inclusion of select archival items personally chosen by the talented English-born singer-songwriter herself.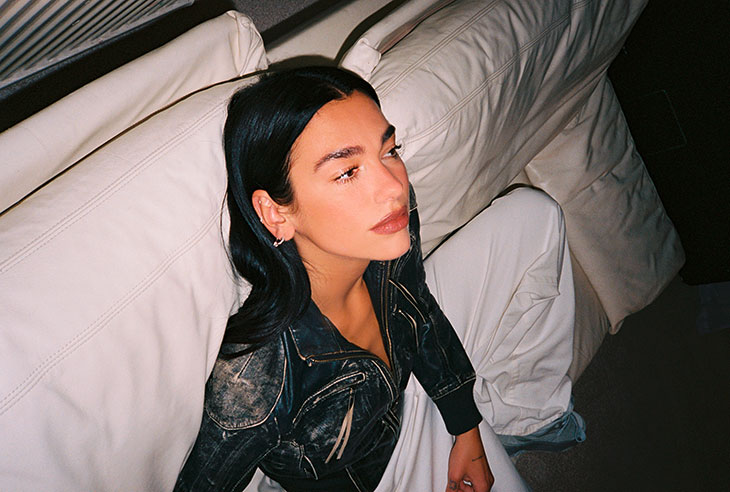 At the forefront of this visual narrative is the legendary PUMA Suede, a foundational article from the archive that has effortlessly transitioned from sports icon to street style legend. Dua Lipa effortlessly rocks this iconic sneaker, showcasing its enduring appeal and versatility. Alongside the Suede, the "Classics" editorial also highlights PUMA's new 180 sneaker, which draws inspiration from '90s skate culture, boasting a chunky, retro silhouette that adds a touch of nostalgia to the collection.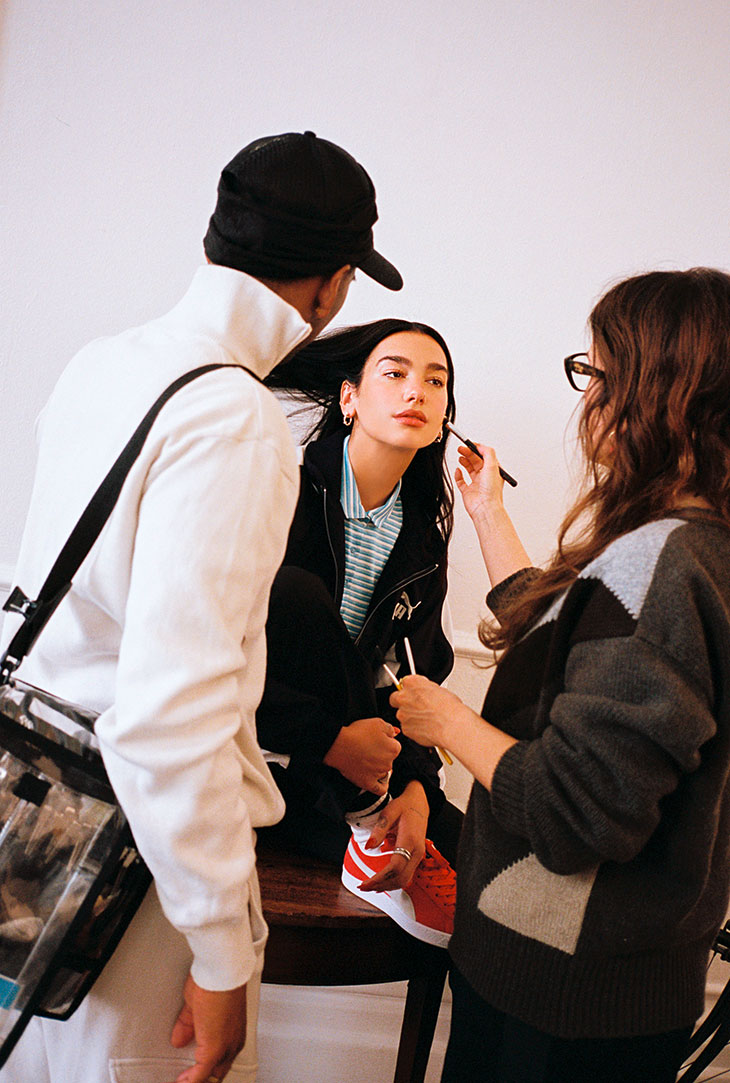 Embracing the spirit of remixing and reinvention, these classic pieces feature vintage PUMA items such as a meticulously worn and distressed leather jacket, a playful logo T-shirt, and a windbreaker and track jacket from PUMA's coveted 1999 Pure Sports apparel line. Each of these timeless items has been reimagined by subsequent generations, proving their enduring appeal and timeless style.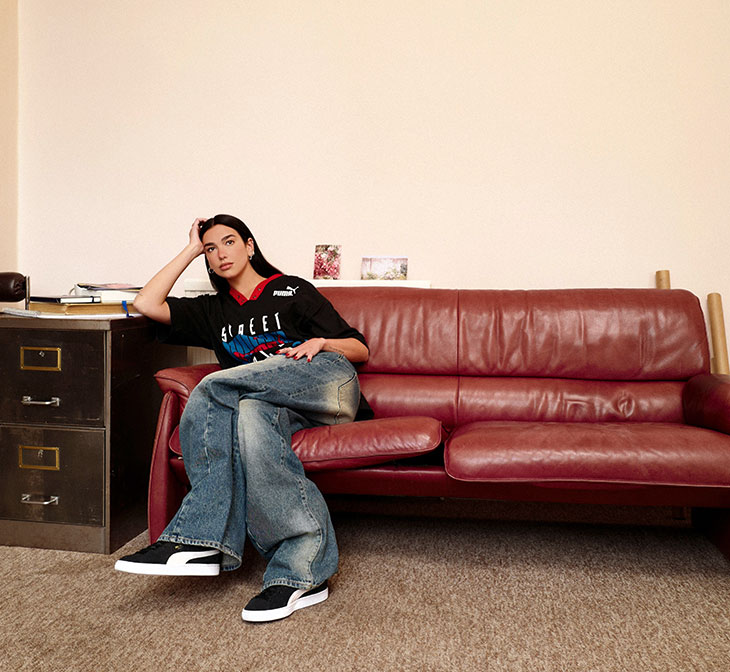 The editorial captures Dua Lipa's unique and personal style, presenting an intimate and up-close setting where she effortlessly showcases her favorite PUMA pieces. With her feet kicked up and an air of confidence, Dua Lipa brings a fresh perspective to these classic items, infusing them with her own artistic energy and individuality.
To own a piece of this iconic collaboration, PUMA's range of classic footwear and apparel can be found on PUMA.com, at PUMA Stores, and through retailers worldwide. Discover the allure of timeless fashion and join the legacy of PUMA and Dua Lipa as they celebrate the "Forever.Classic." collection.