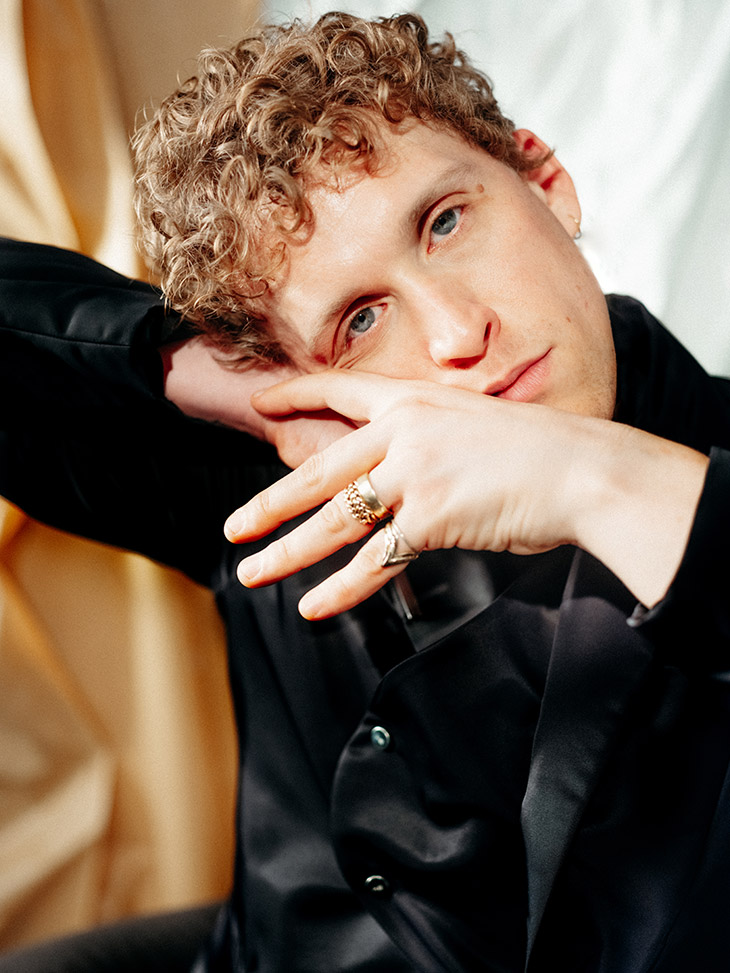 London-based singer songwriter RHODES sits down to talk with our contributing editor Nikola Bajovic about his new single "Happy," inspiration, Burberry Show, dream collaborations, live sessions and much more. RHODES initially caught the attention of music fans through a series of EPs, building anticipation for the release of his critically acclaimed debut album, "Wishes," in 2015 under Sony Music. The album featured the smash single "Let It All Go," a mesmerizing duet with Birdy that currently has a staggering 210 million streams on Spotify, propelling RHODES' career to new heights.
Following the release of "Wishes," RHODES stepped away from the major label system, citing difficulties in rediscovering his artistic voice. However, he triumphantly returned earlier this year with album 'Friends Like These,' which was independently released via Nettwerk.  The fact that RHODES has opened for renowned artists such as Sam Smith, London Grammar, and Hozier attests to his status as a captivating and in-demand live performer.
Hi Rhodes, it's great to have you here with us at DSCENE. While researching for this interview, I was captivated by your early musical journey and first performances; truly fascinating! Given your experience, do you think it's comparatively easier to start a music career now than it was a decade ago?
Thank you! In many ways it can be easier because we have it all at our fingertips. It's now a totally viable route to do things completely independently but having said that it still takes a lot of graft and time. I love the fact that anyone could be discovered now, and it doesn't feel like such an exclusive industry.
The Live for Burberry Show was undoubtedly a significant milestone in your career. Could you share some insights into the time and effort invested in preparing for such a momentous event?
That show once one of the most beautiful things I've ever been a part of. The craziest part of it for me was that I'd never performed live on a piano. I used to write a lot on the piano and mess round but would have never considered myself a pianist. I have ADHD and this was a great example of where that kind of neurodiversity and what we call hyper focus can have a positive impact on life. I was actually in the middle of a European tour during the rehearsals stage of the event so there was a run of shows where I was playing in the evening, and then jumping on a plane or train back home to London to rehearse with the orchestra for a few hours and then straight back on to the tour the following day. I owe a huge amount to the orchestra and conductor for carrying that performance and working around me to get it all tight and ready to go on the day! I love that people keep coming back to it on YouTube and it's still constantly being discovered.
Creativity often strikes under unique circumstances. Can you tell us about the moments that inspire you the most to create your music?
Music has always been my escape and a way for me to process the painful moments in life. I've struggled with my mental health since childhood and having an outlet and way of expressing those emotions has saved me, I think. My hope is that people going through those same feelings can relate and find reassurance and understanding in the music. My family inspire me, and my friends inspire me and more recently I've been trying to be present and more mindful of the way I am and how it can affect the people around me. I've been writing a lot about that and the small moments in life that bring us happiness and joy.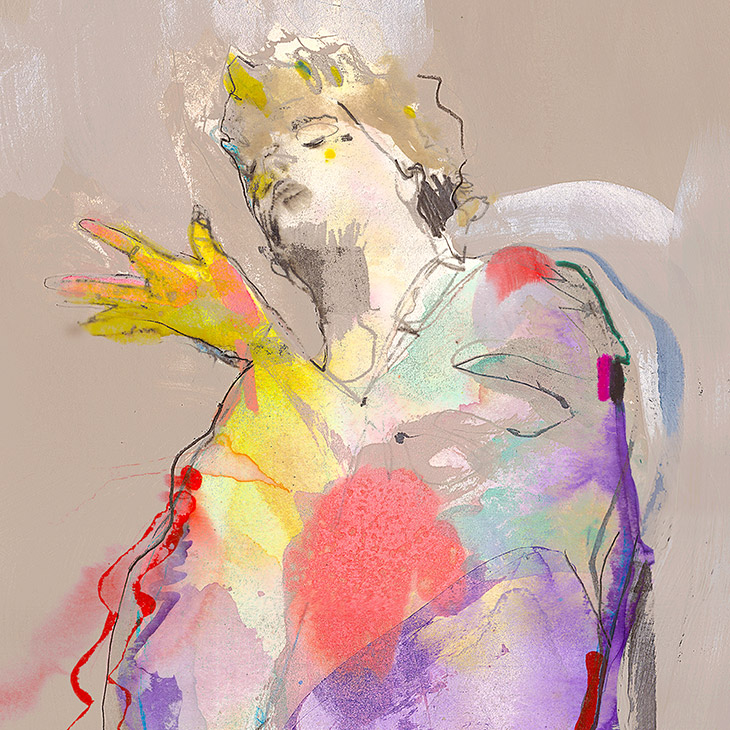 Your latest single 'Happy' has just come out – congratulations! Is this single a glimpse of things to come?
Yes! I wrote and recorded a whole album last summer. The songs are raw and honest and were a product of a kind of emotional unravelling, trying to process and deal with everything I've experienced in life up to this point and the way it has all shaped me into the person I am today. Some good, some bad. Musically it's all very stripped and piano or guitar led with lots of cinematic strings and vocal arrangements! I'm very excited about it.
Your decision to release new music during the pandemic was intriguing. How did the challenges of COVID-19 affect your creative process and inspiration in making music?
The pandemic gave us all a chance to reflect, and we had huge amounts of time to think and re-evaluate a lot in our lives. What I found most inspiring during the pandemic was the sense of unity and togetherness and music is inherently all those things. There was also a feeling that sharing art and music could bring comfort to people and a small moment of joy in what was, for most people, a terrifying time.
If you had to describe your music in just five words, how would you best capture its essence?
Emotional, cinematic, songs about life.
Your recent live sessions were truly extraordinary. Could you take us behind the scenes and shed some light on your routine and preparation for such exceptional performances, both for sessions and concerts?
Thank you so much. I love performing live and I love the nuance and the unpredictability of it. Of course, there's a lot of rehearsal and I work really hard to make sure I know the songs like the back of my own hand but when you get lost in the moment there are always little surprises or imperfections that bring so much magic to the songs. When I know I have performances and studio sessions I really make sure I'm looking after myself and I have a daily routine of vocal warmups that I do, I watch my diet and don't drink, if I know my voice in in good shape and I feel healthy it just leaves one less thing for me to be anxious about. For live recordings I always want them to stand apart and be an alternative to the studio version so for the most recent live recordings I worked with a cellist and a violinist who were incredible and really brought some magic to the songs.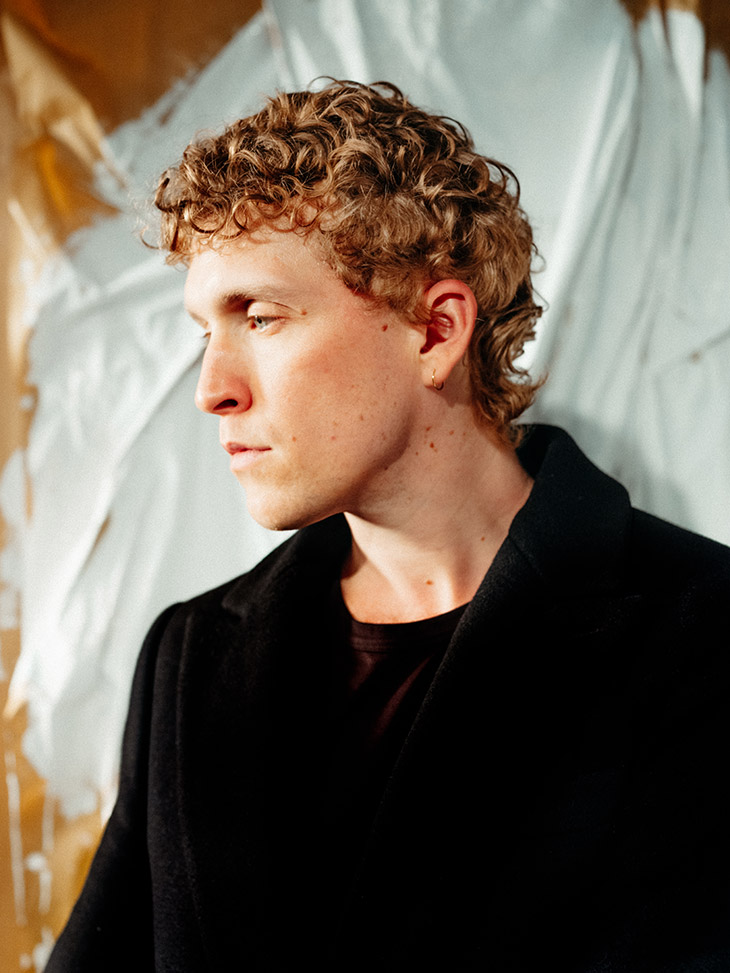 Collaborations can lead to incredible experiences and musical evolution. Is there a particular artist you dream of collaborating with, and what makes this collaboration so compelling to you?
I'm really enjoying doing collaborations in the world of EDM at the moment. I love euphoric music and I always lean in to cinematic and emotional soundscapes of artists like Camelphat who I've done a lot with. I would love to make a record with Labrinth! I've always been such a huge fan and I thought the Euphoria soundtrack and some of the new solo songs he's put out have been incredible. His productions are unreal, they're like nothing else out there and have such a unique and special feeling to them. I'd love to one day see what he could bring to my music or what we could conjure together as a collab.
With more new music on the horizon, what aspect are you most looking forward to, and what can your fans anticipate from this new musical journey?
The new record I've made is very raw and vulnerable. I didn't want to over edit the songs too much or over think them and most of them were written super quickly with very close friends and collaborators, almost like stream of conscious and I honestly think it's the best work I've ever made. I'll do a lot of touring and I'm making plans with my team for shows all over! I've done a little bit of touring since the pandemic and travelling, playing shows and meeting fans around the world is something that I will never take for granted.
Follow RHODES on Instagram – @rhodesmusic