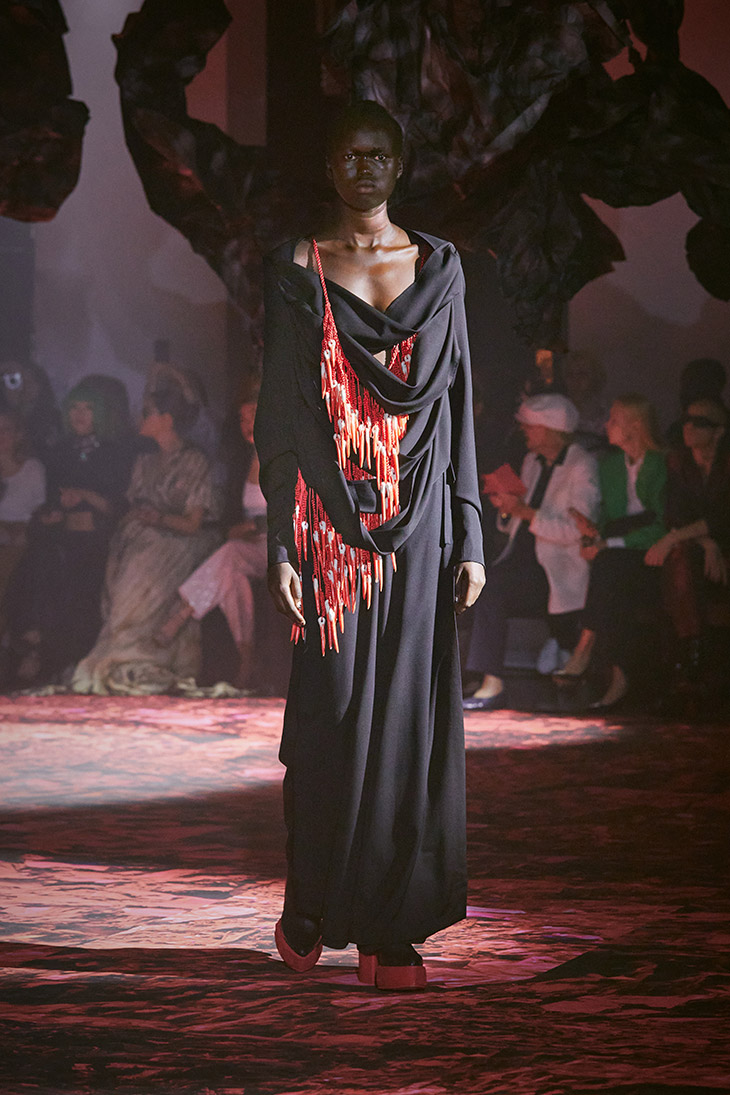 Fashion house Yuima Nakazato unveiled its Fall Winter 2023.24 Haute Couture Collection, titled Magma, that fuses technology, sustainability, and cultural inspiration, with a fashion show during the recently finished Paris Fashion Week. The collection incorporates a variety of features, such as the use of recycled materials and collaborations with forward-thinking organizations, all while drawing inspiration from Africa's landscapes and indigenous people.
The collection's development began with the purchase of 150kg of old garments from Africa. Because of the lack of adequate labels, determining their origin and materials appeared to be difficult. However, Seiko Epson's dry fiber technology came to the rescue, allowing these waste clothes to be transformed into new textiles for the creation of new outfits. It was a rescue gesture for clothing that had nowhere else to go.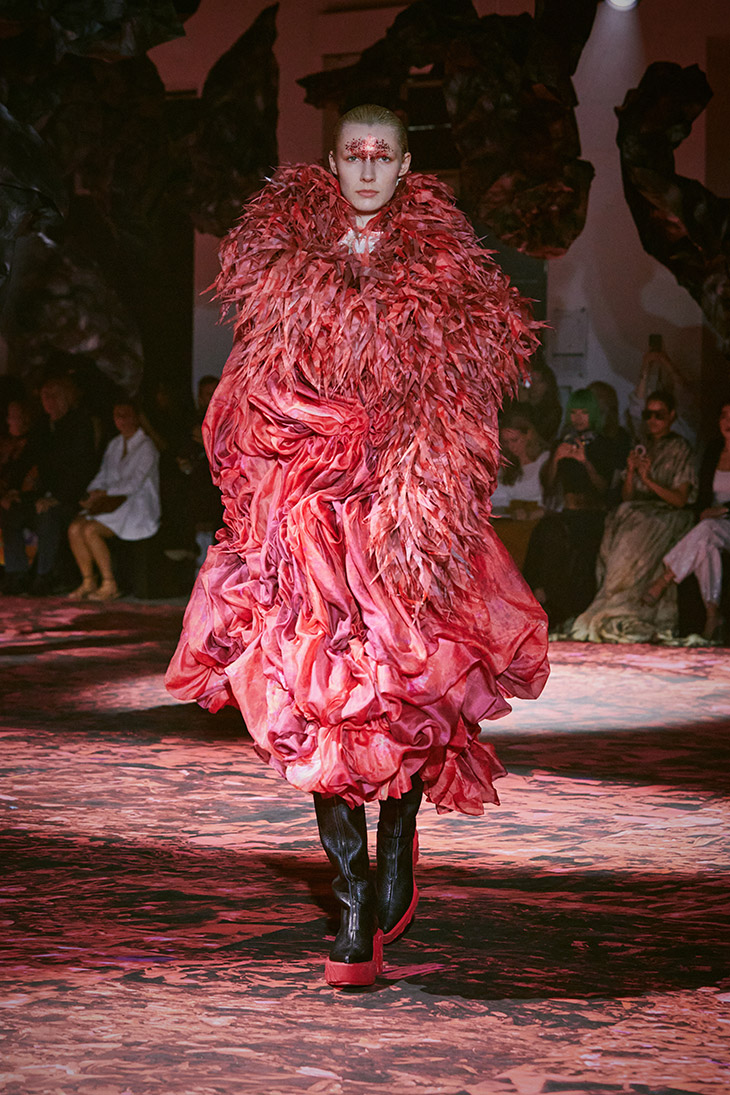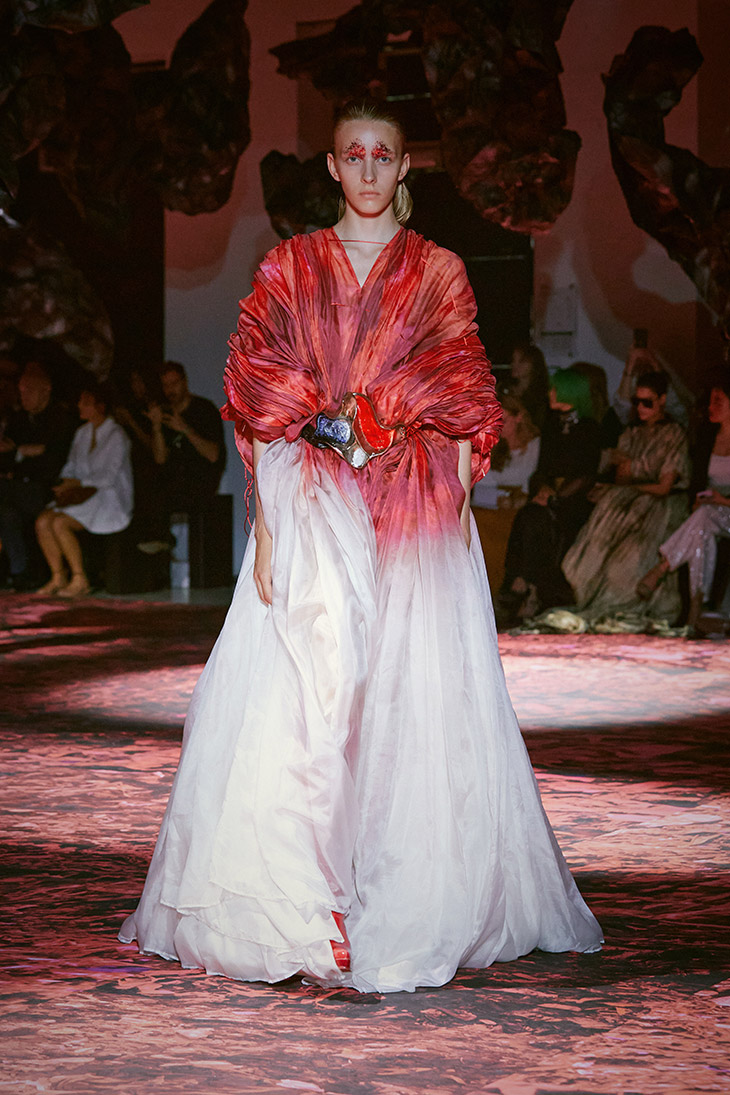 For the season, motifs and color palettes were inspired by the breathtaking environment seen during the designer's African trips. People decorated in bright textiles and beads amidst the arid desert air, and scattered old clothing crushed underfoot produced a mix of beauty and human effect. The experience also raised awareness of water scarcity, especially through visits to drought-stricken areas in Kenya. Yuima Nakazato transferred these impressions onto fabrics using Seiko Epson's digital textile printing technology, underlining the significance of water-saving treatments and processes. The show included a paper installation using pictures taken from mountains of garbage, portraying the degradation of the Earth caused by human activity.
Stones collected from East Africa's greatest desert were turned into nano-size natural pigments in a revolutionary partnership using submicron/nanoparticle technology created by the Japanese Painting Laboratory at Joshibi University of Art and Design. These pigments were utilized to make colours for Spiber Inc.'s synthetic Brewed Protein™ materials, which are prominent in the collection. Witnessing the reddish-brown landscape of the desert being infused into the artificial protein fibers was a sight of captivating beauty, as if the fabric embodied the hot, dry African air itself.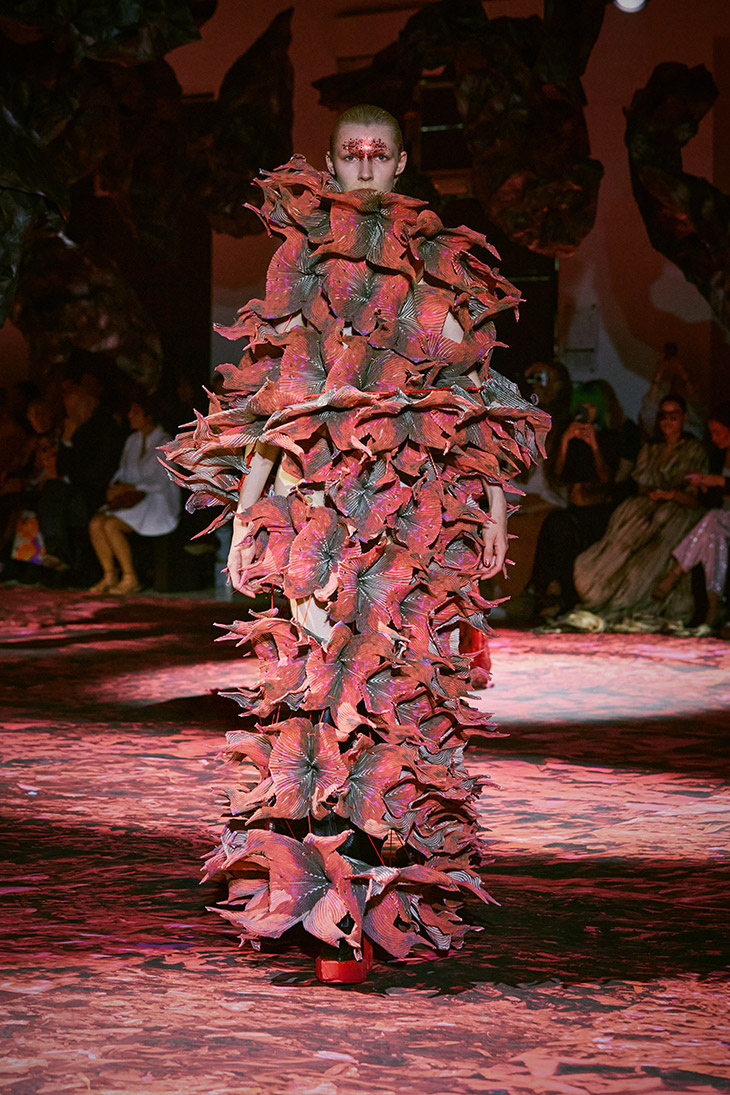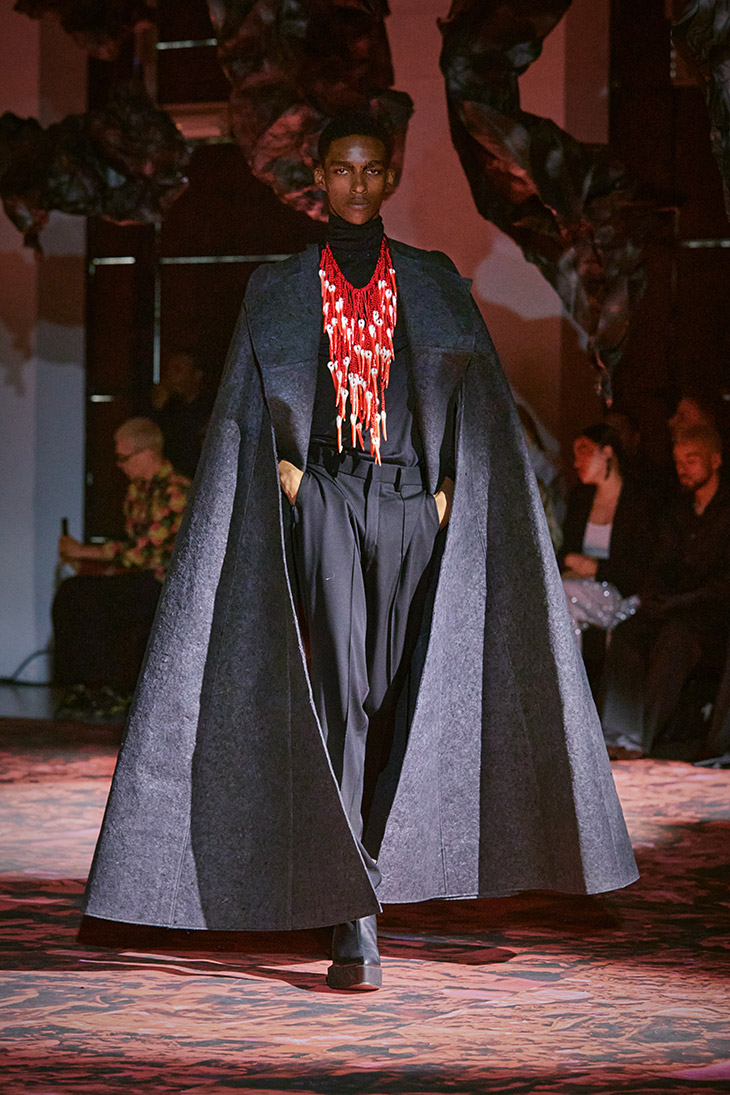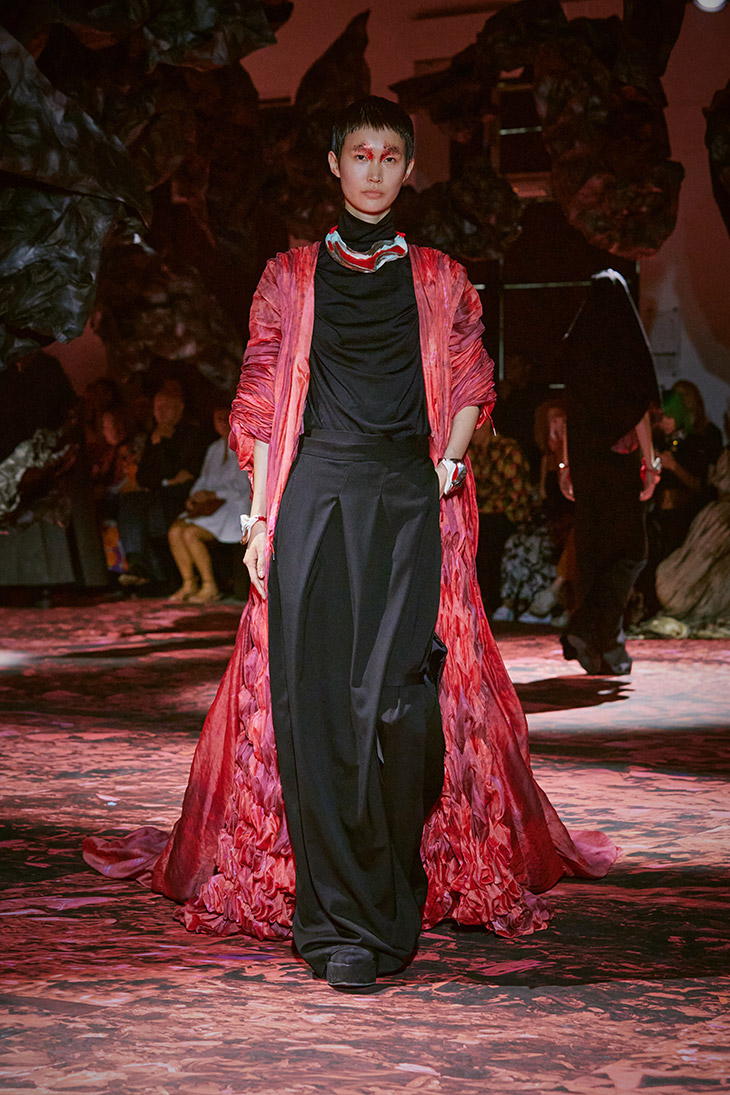 During the journey, the designer encountered tribes people from the interior of Northern Kenya who showcased their traditional costumes made from livestock skins. Their method of wrapping material over their body echoed the Japanese kimono, which represents simplicity and an artistic approach to fashion. Yuima Nakazato's initial pattern-making approach of constructing three-dimensional shapes from rectangles was inspired by this connection, defying conventional perceptions of size and gender in fashion.
The entire production process for the collection will be documented in a film by director Kousai Sekine, which will be released this summer. The film will address critical issues impacting the fashion industry's future. Yuima Nakazato stays committed to addressing fundamental social concerns through the art of clothing, constantly exploring new questions and solutions.
Discover every look from the Yuima Nakazato Fall Winter 2023.24 Haute Couture Collection in the gallery below: