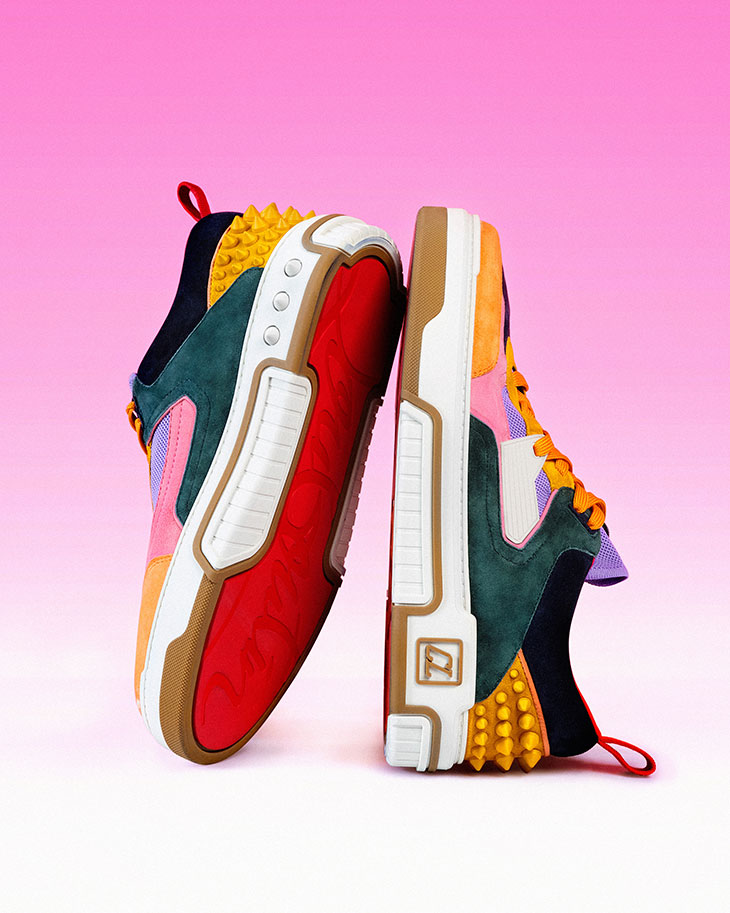 The fashion world is no stranger to innovation, and Christian Louboutin's latest sneaker, the ASTROLOUBI, stands as a testament to that spirit. Drawing subtle inspiration from the '90s, it echoes memories of the iconic basketball and skate shoes from that era.
Offered in a spectrum of five color palettes ranging from vibrant 90's shades, chic pastels to a subdued minimalist style, each variant boasts an eclectic blend of materials. Think opulent calfskin leather, plush suede, glossy satin, and shimmering laminated nappa.
The ASTROLOUBI is versatile in its approach to color and material. It comes in five different colorways, ranging from the vibrant hues reminiscent of the '90s to muted pastels and a minimalist design. The material palette includes calfskin leather, suede, satin, and laminated nappa, bringing a tactile richness to the design. Signature elements, such as Louboutin's renowned red sole, graphic lines, and a 'CL' varsity logo, subtly accentuate the shoe while preserving its modern feel.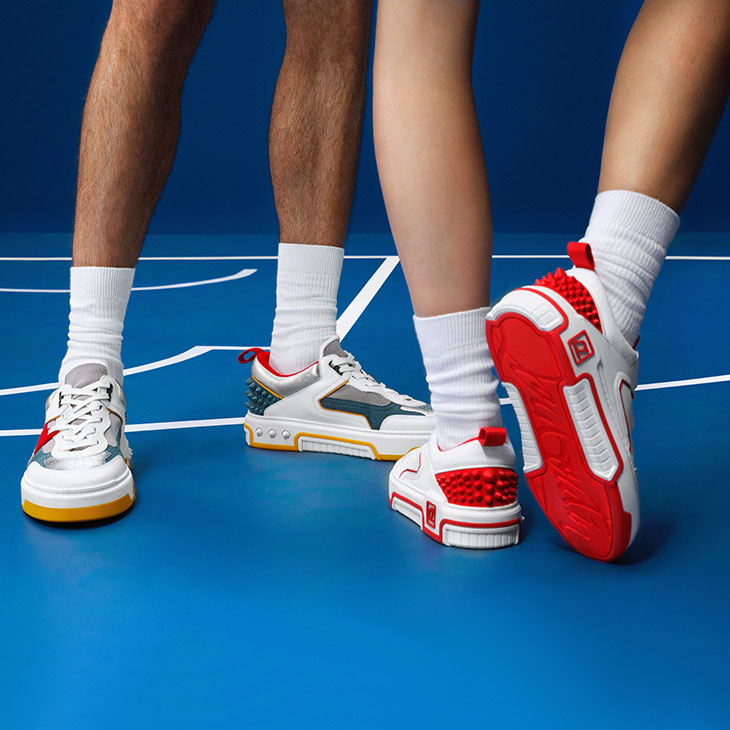 Functionality matches its form. The sneaker's technical construction ensures durability without compromising on comfort. The design, which combines a lightweight knitted tongue with a soft strobel sport's construction, aims to provide wearers with a comfortable fit.
Furthermore, the ASTROLOUBI takes a step forward in sustainability and innovation, weighing 20% less than other all-leather models from the brand. Additional features include a breathable lycra-covered foam footbed and a durable, quick-dry lining.
Debuted during the Men's Fashion Week in June, it is available in stores from late August 2023. The ASTROLOUBI is shoe designed with both style enthusiasts and everyday wearers in mind, emphasizing functionality, comfort, and understated elegance.