As we welcome the arrival of autumn, we look forward to the exciting possibilities that lie ahead. The return of the school season brings a sense of renewal, signaling the start of a new chapter. And as the season changes, our wardrobes naturally evolve to reflect the shifting trends and styles. The transformation extends beyond mere clothing choices, but also the most important school accessories – bags.
In keeping with the season's unique taste, the Fall 2023 collection of handbags features a variety of designs that expertly combine practicality and cutting-edge flair. See below our five top choices of must-have fall bag essentials for this year.
Oversized Tote Bags
Going big often translates to making a more daring and impactful statement, which made the oversized tote bags a must-have accessory in recent years. It is like that trusty companion who always has your back, effortlessly accommodating everything from your bulky laptop to the new novel you're currently engrossed in. Aa fall activities seamlessly shift from casual daytime picnics to cozy evening bonfires, carrying an oversized tote will accommodates all your must-have essentials.
Elevate your fashion game by pairing the voluminous silhouette of an oversized tote with a sleek and figure-hugging midi dress. Complete the look with a chic and sophisticated long trench coat for a touch of timeless elegance. Achieve the perfect autumnal aesthetic by incorporating knee-high boots into your outfit.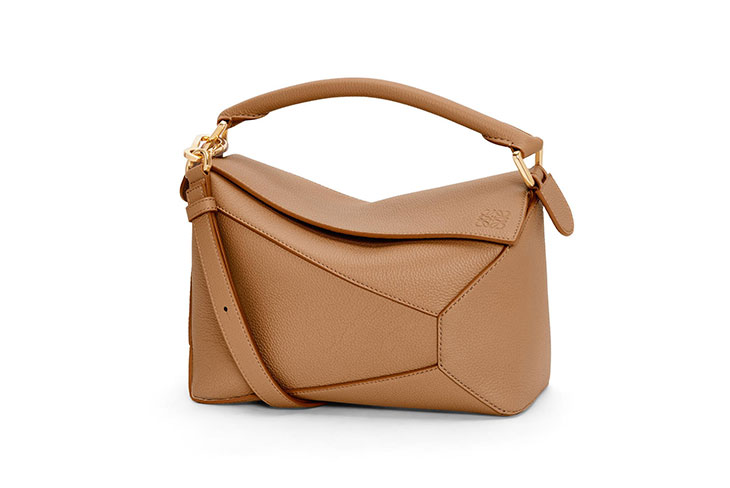 Top-Handle Bags
Top-handle bags are a must-have accessory for any fashion-forward individual. Thanks to their versatility you can effortlessly transitions from running errands during the day to attending elegant evening soirees, making it the ultimate embodiment of adaptability.
With its impeccable craftsmanship and unwavering commitment to innovation, Loewe has truly established itself as a force to be reckoned with especially when it comes to bags. Elevate your daytime ensemble with a chic Loewe top-handle bag, effortlessly paired with high-waist trousers and a neatly tucked-in blouse. For a chic evening look, opt for an A-line skirt instead of trousers and elevate your style with eye-catching statement earrings.
Chain Handles
Chain handles are a stylish accessory trend that has been making waves in the fashion world. With their sleek metallic sheen, they effortlessly elevate even the simplest of ensembles, injecting a touch of glamour. The resurgence of this trend for fall showcases a perfect fusion of vintage charm and modern style.
No discussion of chain handles would be complete without acknowledging the undeniable influence of Chanel. The brand's chain handle bags have become synonymous with luxury and elegance, perfectly capturing their indomitable spirit. Elevate your look with a touch of vintage charm by pairing a chic chain handle bag with a luxurious velvet blazer, a sophisticated high neck blouse, and trendy wide-leg pants. Gold-toned jewelry is the perfect choice to enhance the allure of those metallic chains of women's Chanel bags.
Bucket Bags
Bucket bags have become an essential accessory, proving that fashion and practicality can coexist harmoniously. Thanks to their spacious interiors and their unique drawstring closure, they are ideal for individuals who are constantly on the go.
Achieve a rustic aesthetic by combining a leather bucket bag with a fringed jacket, denim, and cowboy boots. Adding a wide-brimmed hat to your ensemble will provide the perfect finishing touch.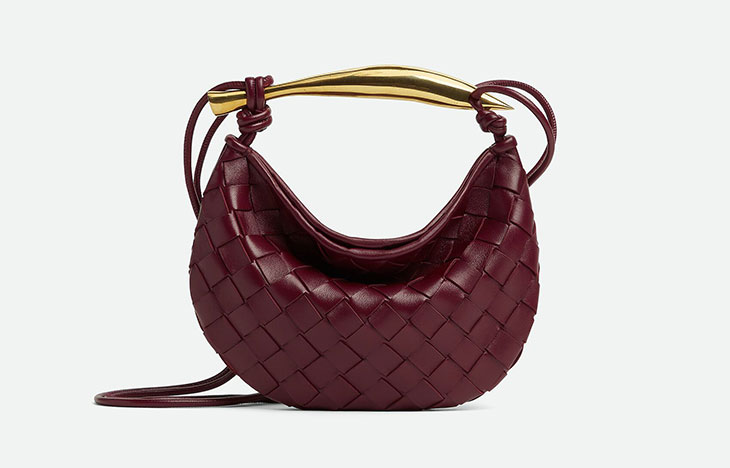 Slouchy Bags
Thanks to their relaxed, nonchalant shape, slouchy bags became the epitome of effortless style. Their versatility and absence of structure make them an interesting addition to any wardrobe, effortlessly transitioning from boho to classic ensembles.
Achieve a boho-chic vibe by pairing a suede slouchy bag with a flowing maxi dress, layered necklaces, and ankle boots. For an effortlessly chic outfit, opt for a luxurious leather slouchy bag paired with a sleek pencil skirt, a delicate silk blouse, and elegant stilettos.
As we step into the spotlight of Fall 2023, it becomes abundantly clear that this season is a jubilant homage to a myriad of bag styles. Every bag, with its own distinctive personality, weaves a different narrative. As the autumn season unfolds, it's crucial to maintain an unrivaled bag game while the leaves change hues and the days grow shorter. Embrace the season's latest trends with our curated selection of must-have bags.