Join us for an exclusive interview with Calahan Skogman, a name that's rapidly becoming synonymous with talent and dedication in the entertainment world. From his early years filled with a passion for performing arts, participating in school plays and local theater, Skogman has transformed his love for acting into an inspiring career.
In this conversation, photographer Joseph Sinclair talks with Calahan about his transformative journey, where determination and commitment have been the keys to his success. In 2021, his breakout role as Matthias Helvar in Netflix's spellbinding adaptation of Leigh Bardugo's "Shadow & Bone" has been nothing short of mesmerizing. Taking on a character with a multifaceted past, Skogman brilliantly portrays Matthias, a Grisha hunter torn between loyalty and love.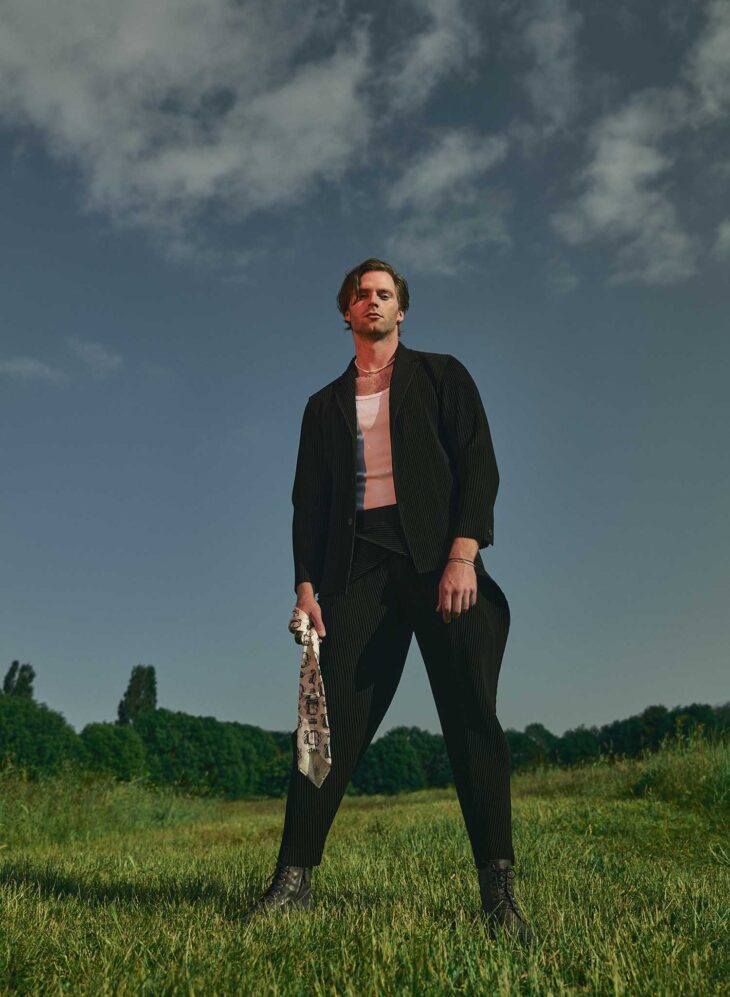 Set in a fantastical world brimming with magic and conflict, "Shadow & Bone" follows the story of Alina Starkov, a young orphan with a power that could save her ravaged country. Skogman's Matthias finds himself at the heart of this captivating tale, with a performance that has resonated with audiences worldwide. His ability to capture the very essence of a conflicted and emotionally charged character has not gone unnoticed.
Skogman's nuanced understanding of Matthias Helvar's complex character highlights his skills as an actor and solidifies his standing as one of the industry's most promising talents. As "Shadow & Bone" garners global praise, it's Skogman's captivating interpretation that makes him a standout.
Featured in DSCENE Magazine's July digital cover, Skogman's aesthetic appeal is captured by fashion photographer Joseph Sinclair, with styling by Krishan Parmar and grooming by hair stylist John Katsikiotis.
Tune in to our conversation with Calahan as we explore his beginnings, his unflinching determination to conquer the acting world, the creative process behind his breakthrough role as Matthias, and what the future holds for this incredible talent.
Photography: Joseph Sinclair @josephsinclair
Styling: Krishan Parmar @krishanparmar_
Grooming: John Katsikiotis @johanjohn_
Discover more of the shoot here.