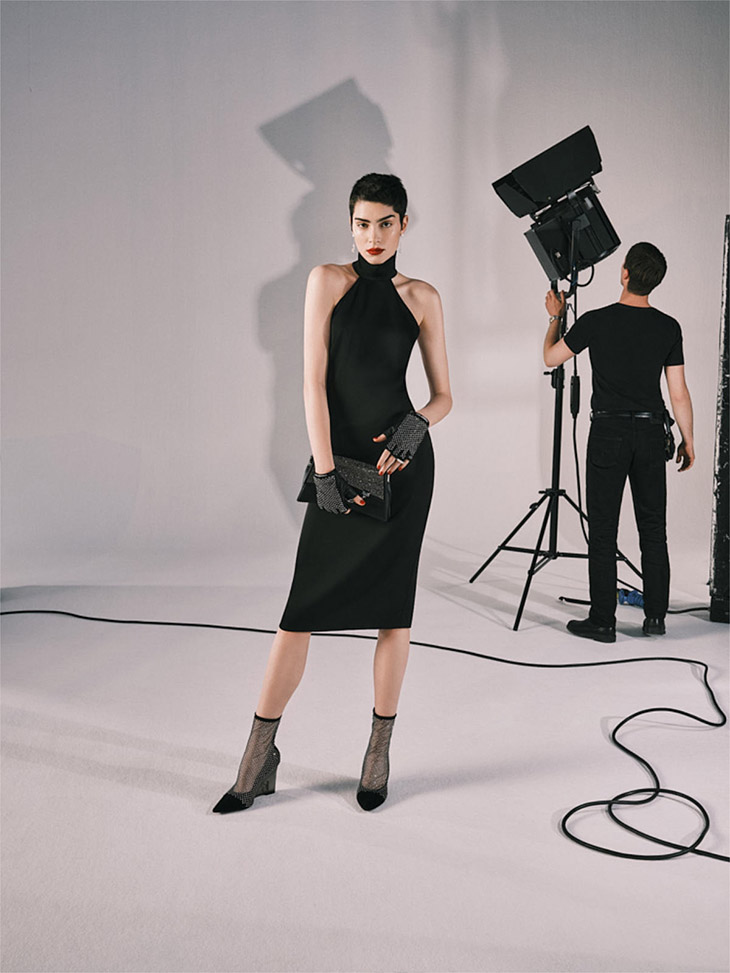 Fashion house KARL LAGERFELD unveiled its Resort 2024 Collection  that bridges the timeless sophistication of Paris with California's luxurious heritage. The collection is a resplendent tribute to the glamorous allure of Hollywood, reimagined for today's connoisseur.
Drenched in opulence, the collection serves every sartorial desire – from sharp business attire and breezy weekend ensembles to dazzling evening wear. The brand's commitment to quality shines through; each piece boasts impeccable tailoring and premium materials, resonating with the iconic heritage of Karl Lagerfeld.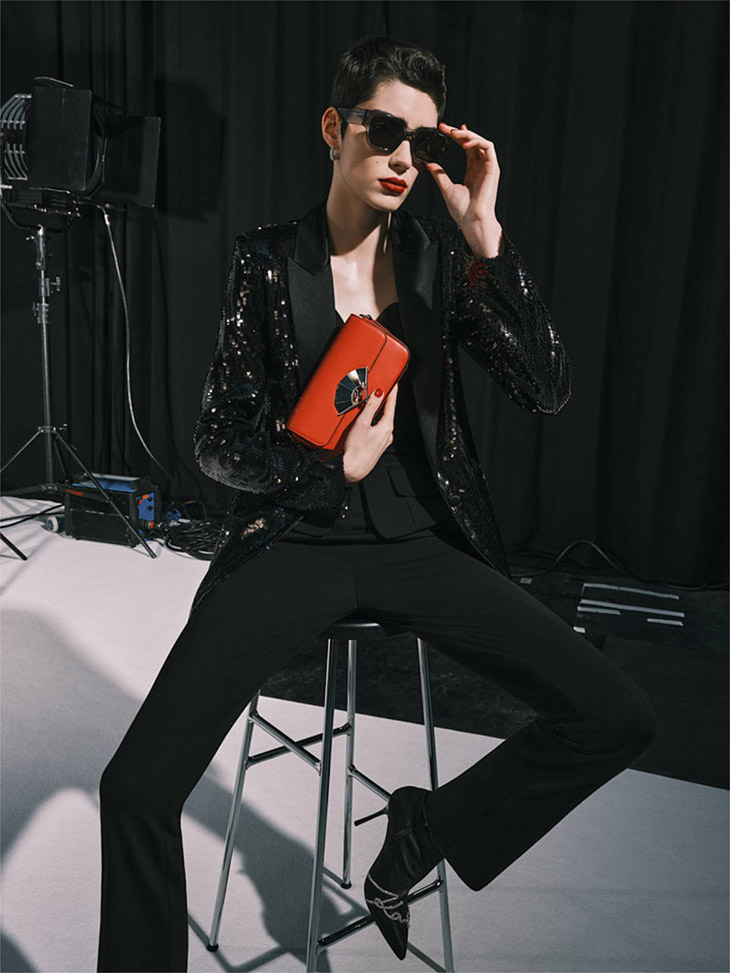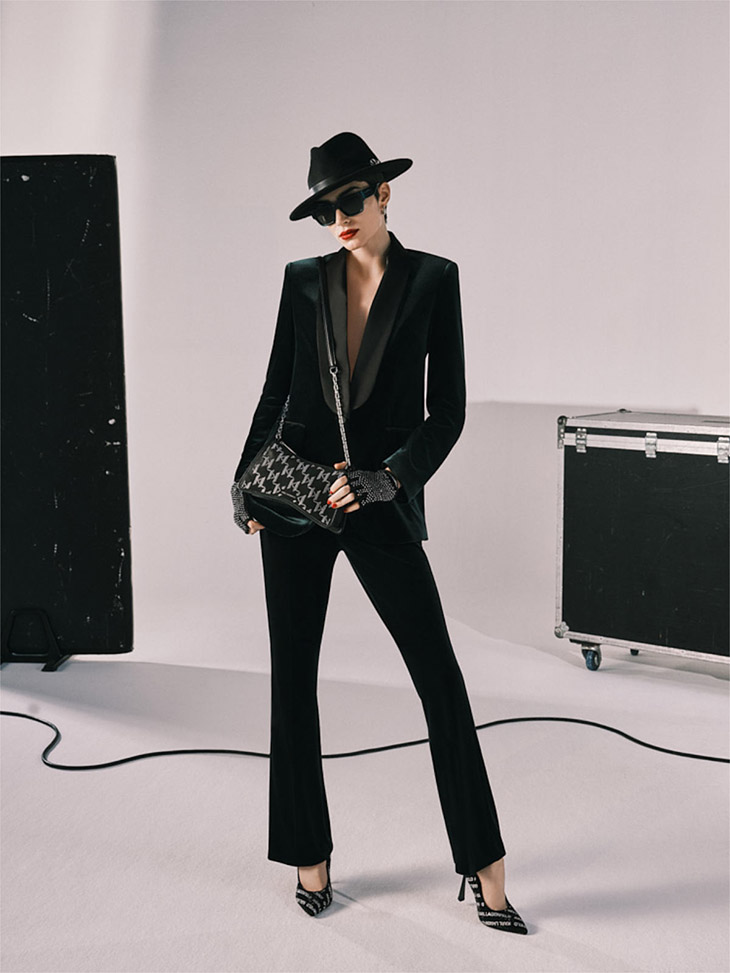 At the heart of the collection is a meticulously pleated maxi gown, a versatile statement piece that transitions seamlessly from day to night, especially when accompanied by a double-fabric coat. The K/Signature 2.0 bag and matching hat punctuate the outfit, injecting a bold dose of femininity.
The Resort line further delights with a sumptuous belted trench coat, its cascading ruffles reminiscent of Hollywood's golden age. Complementing it is the K/Kushion Hobo Bag, rendered in an Oscar-worthy shade of metallic gold.
The cardigan-skirt duo, crafted in iridescent bouclé, is a versatile marvel. By day, it's a subdued classic, and by night, the detachable Karl brooch and glossy accessories elevate it to an ensemble fit for the red carpet. This radiant look is further accentuated by the K/Kushion hobo bag, now bedecked with logo crystals, and a glittering beret that dances with rhinestones.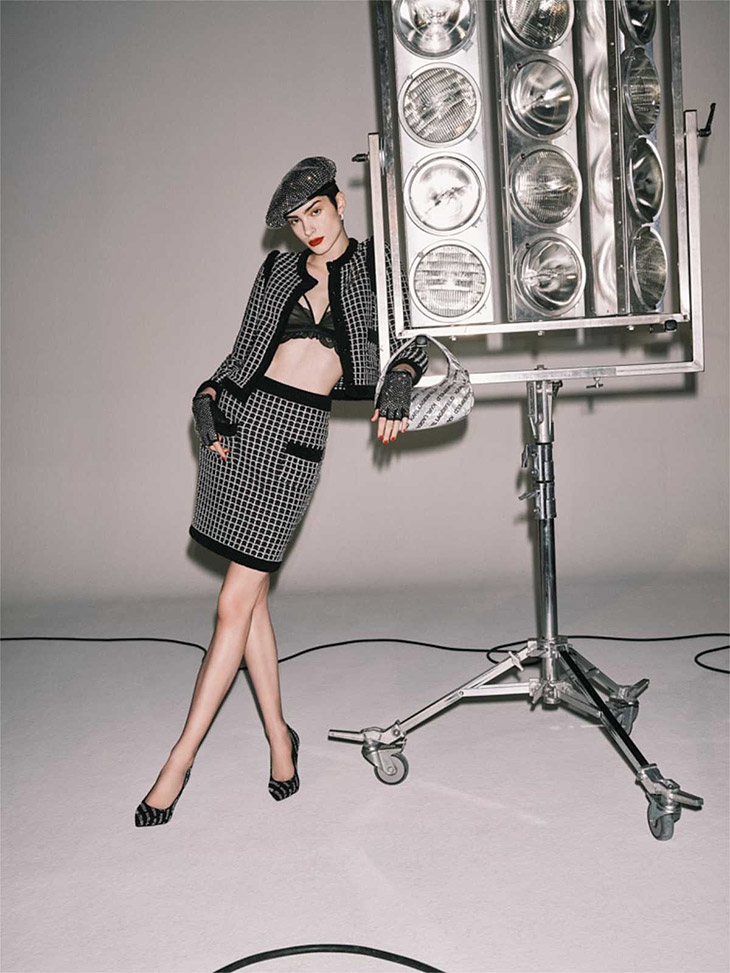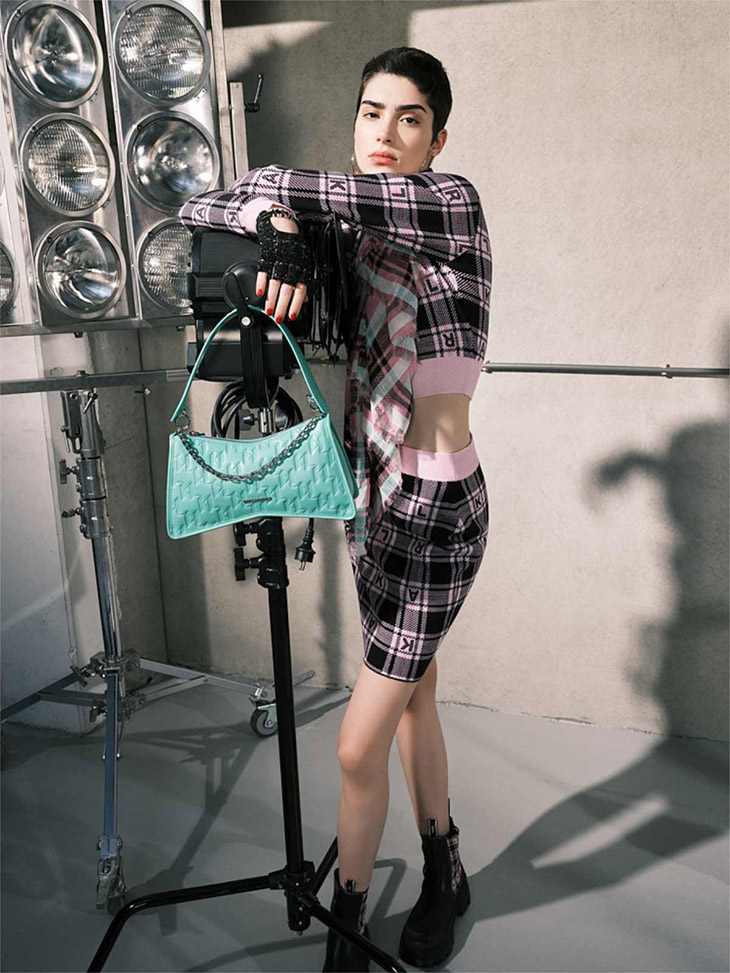 Among the collection's timeless offerings is a rich green velvet suit, a testament to Karl's unparalleled tailoring skills. Paired with the K/Seven Element shoulder bag, it underscores the brand's continuous commitment to marrying elegance with innovation.
The Karl Lagerfeld Resort 2024 Collection is a harmonious fusion of Parisian charm and Hollywood glamour, waiting to be a part of your narrative.