Jewelry brand Messika presented its new high jewelry collection named Midnight Sun with a campaign starring French singer, actress and supermodel Carla Bruni captured by fashion photographer Pierre-Ange Carlotti.
The nightlife scene was a flurry of change in the colorful 1970s, when cities like New York City and Paris crushed traditions, reinvented fashion, and redefined genres. Studio 54, the Mudd Club, the Palace, and Chez Régine were all legendary places that radiated a spirit of happy self-expression. Valérie Messika's 10th High Jewelry collection, "Midnight Sun," is a proud celebration of limitless possibilities, inspired by the relentless energy of those wild nights. It asks us to embrace our true self, to let go of limitations, and to indulge in authenticity.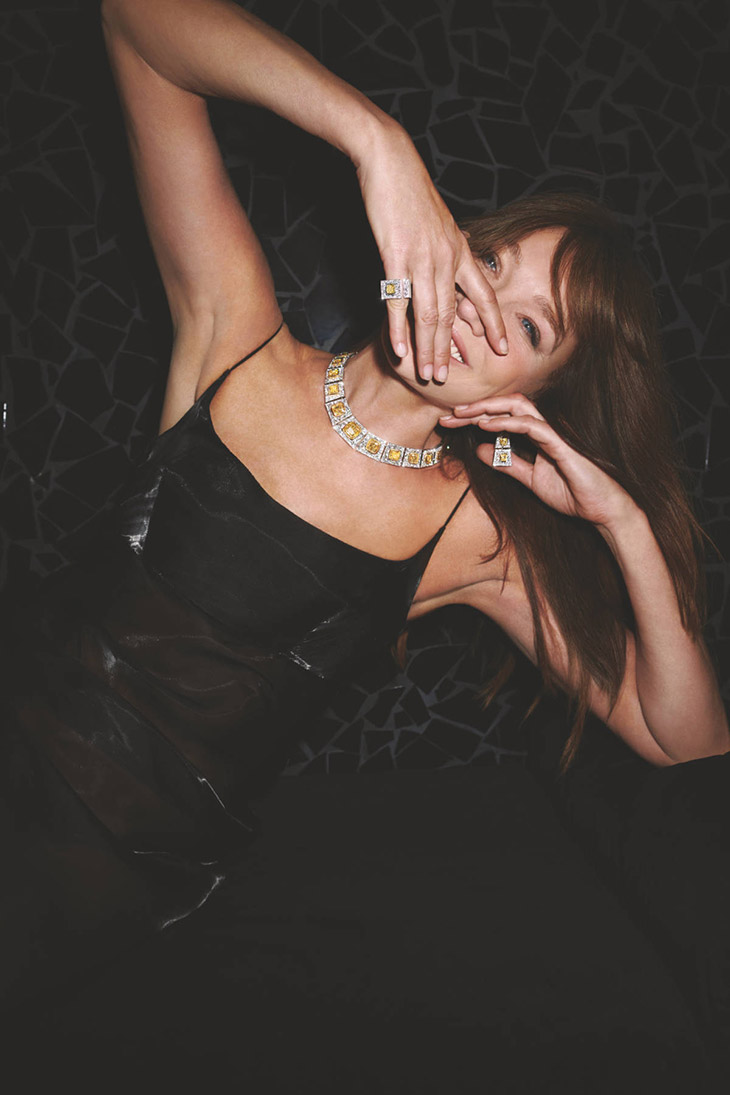 Carla Bruni is the face of Messika High Jewelry, embodying the thrilling essence of this collection. With grace and magnetism, the fashion icon revives the resolutely subversive spirit of the 1970s. Her ardent femininity and her captivating presence convey the energy of the collection.
The Messika Midnight Sun High Jewelry 2023 Collection is a manifesto of originality and assertion, revealing complex ensembles that dance between light and shadow, evoking the Maison's mastery of diamond crafting. The yellow diamond takes center stage as the collection's queen of the night, casting an ethereal and mysterious atmosphere. For the first time, it outshines the usual white diamond, sending Carla Bruni on a timeless trip through the shift from dusk to dawn.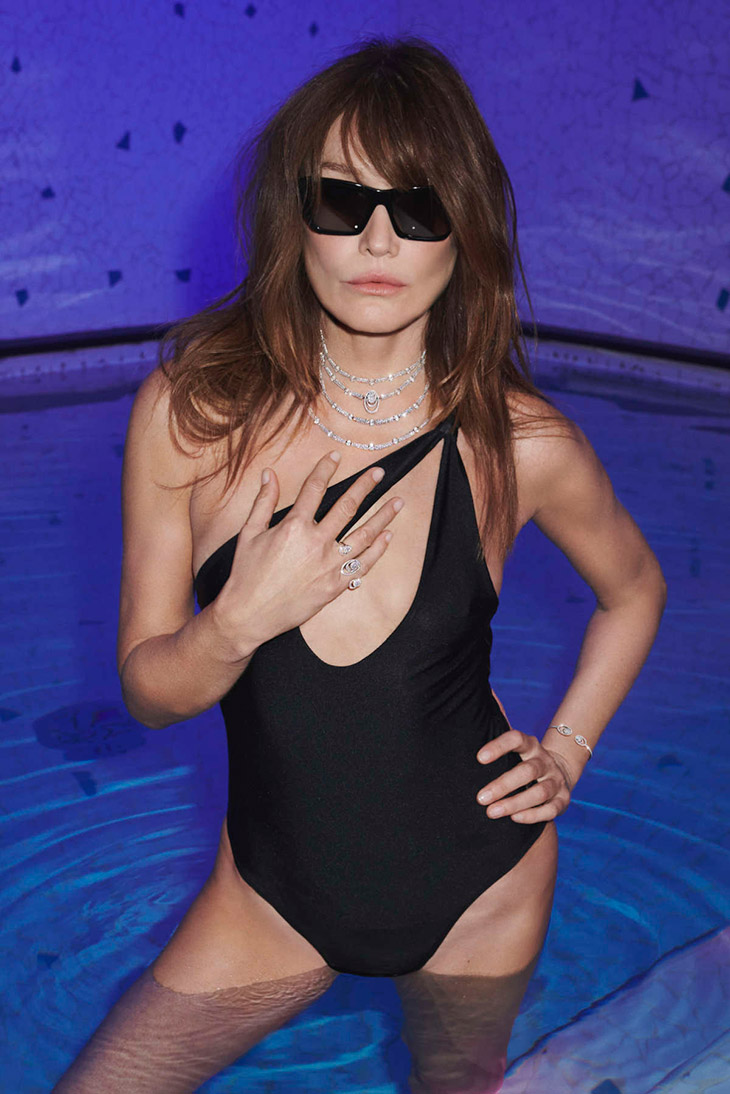 Valérie Messika provides an ensemble of exceptional sets in this year's outstanding offerings, each with a brightness that outshines the last. She captures the very soul of that pivotal moment in time by infusing her sculptures with the essence of legendary individuals from the era, such as Diana Ross, Andy Warhol, Grace Jones, and Freddie Mercury. "Midnight Sun" appears as the beginning of a new era, a bright daybreak after the night's gloom, with its exquisite wearability and dynamic curves. Messika High Jewelry reimagines disco culture as a liberating and exuberant celebration of individualism.